Trek Petra, billed as the Inca Trail of the Middle East, takes the traditional Bedouin trails to the ancient city of Petra. Journeying through desert, wadis, jagged mountains and some of the Middle East's oldest known archaeological site, Trek Petra is a great way to experience the traditional side of Jordan with the local people.
1. Ancient Bedouin trails
The trek to Petra follows the routes used by the Bedouin for centuries on their annual migration. In summer the Bedouin migrate to higher regions to escape the heat, returning in winter as temperatures drop.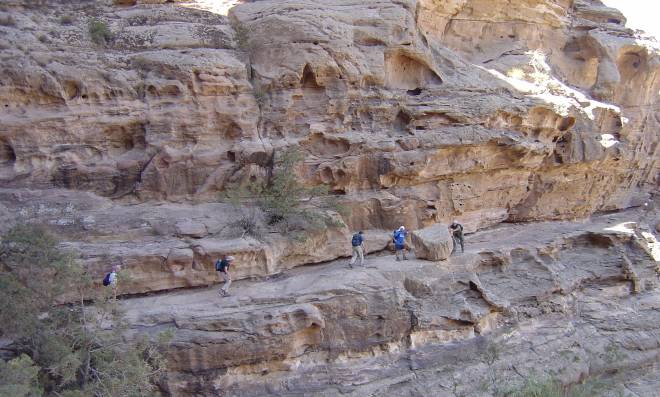 2. Dana Nature Reserve - Faynan ruins
Take a dip the mineral-rich waters of the Dead Sea before driving to the Dana Nature Reserve. With diverse landscapes encompassing plateaux, mountains, valleys and desert, the Dana Nature Reserve supports a range of eco-systems with varying flora and fauna. The trek heads to the ancient remains of a Byzantine church at the ruins of Faynan, and the Faynan Wilderness Lodge.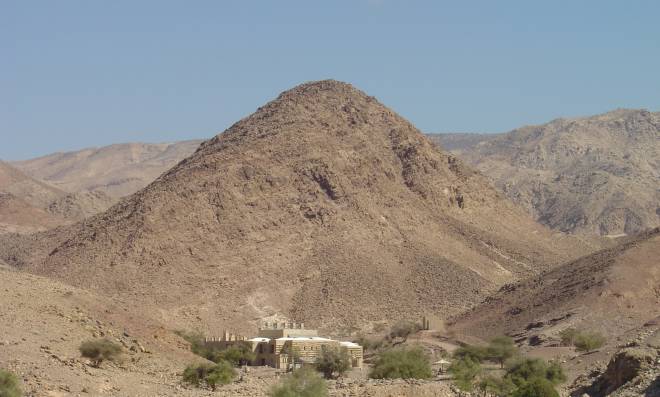 3. Faynan Ruins - Wadi Araba
Heading across hamada (stony desert) and open desert, and with jagged mountains in the view to the East, the second day's trek takes us to the sand dunes of Wadi Araba and the Dana Guest House.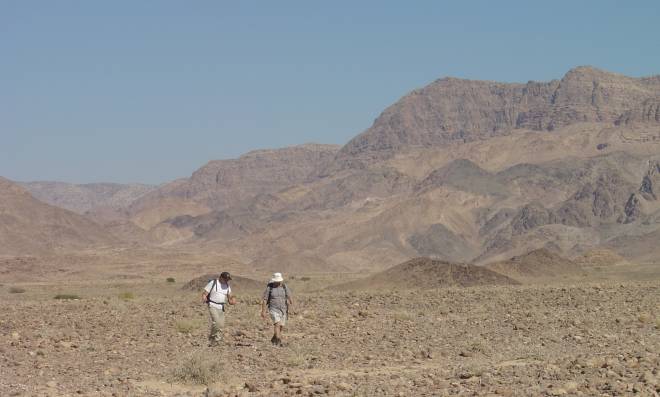 4. Wadi Araba - Ras Feid
Leaving Wadi Araba behind, we take a steep, winding path into the mountains before descending into the river valley on a small, twisty track. After making our way through the Sakakin canyon, we make camp above the river at Ras Feid.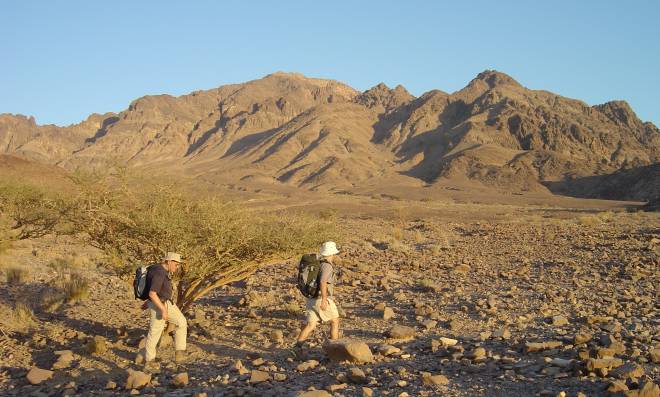 5. Ras Feid - Shkaret M'seid
Climbing back into the mountains, we take the route used by the Bedouin when they ascend into the mountains during the heat of summer. It's a challenging day's trekking in some tough terrain, but with some incredible views to reward the steep climb.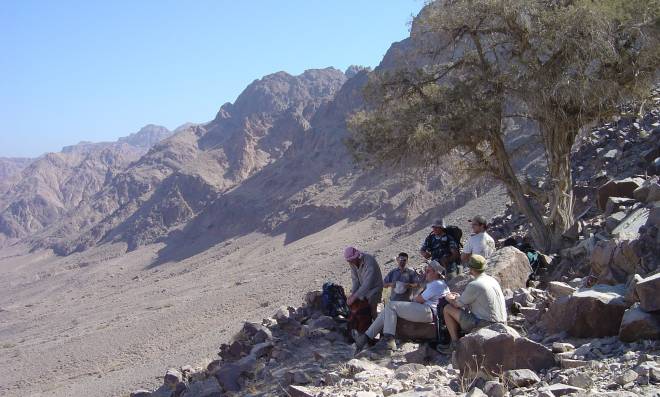 6. Shkaret M'seid - Little Petra (Siq al Barid)
Trekking through low-lying hills and some small settlements, we arrive at the rock-hewn temples and sandstone formations of Petra, some of which date back to the 6th Century BC. Take a well-earned rest at Wadi Musa, Petra's modern-day town.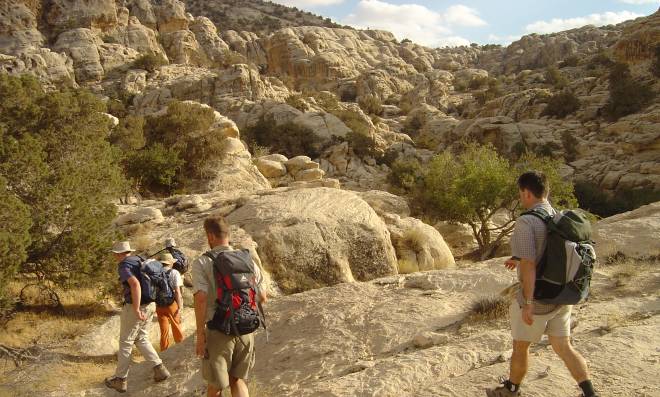 7. The approach to the Monastery
The traditional route of the Bedouins takes one to the Monastery by a totally different route - notice the tips of the Monastery as they appear in the distance.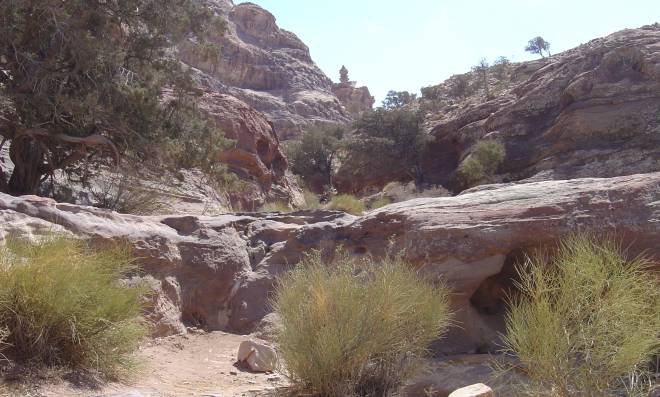 8. The Rose Red City of Petra
Today we trek right into the heart of Petra to marvel at the enormous tombs and buildings carved out of the rock. Testament to the one-time wealth of the Nabataeans, Petra is now a UNESCO World Heritage Site. Visit Petra in 2012, as it's the 200th anniversary of the rediscovery of Petra by the western world by Swiss explorer Johann Ludwig Burckhart in 1812.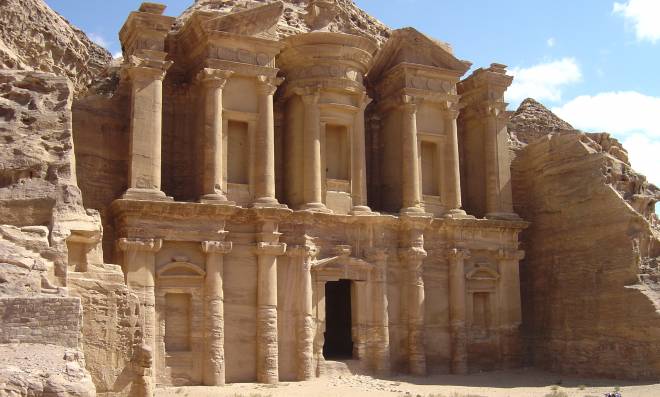 You may also be interested in...