(Last Updated On: June 23, 2022)
With a history that stretches back millennia, Israel ties the world's most prominent religions together. With numerous holy sites that are revered by millions even today, Israel is a fascinating place to visit. Here we've compiled a few of the most important historical landmarks in Israel into a mini-gallery. Have you been on a tour of Israel? Share your thoughts and links to your images in the comments section below.
1. The Church of the Holy Sepulchre
The Church of the Holy Sepulchre is a church in the Christian quarter of the old city of Jerusalem, and is believed to be the original Hill of Calvary (AKA Golgotha) where Jesus Christ is believed to have been crucified. The site also supposedly contains the place where Jesus was buried (the sepulchre) and since the 4th Century has been the most important pilgrimage destination for Christians the world over.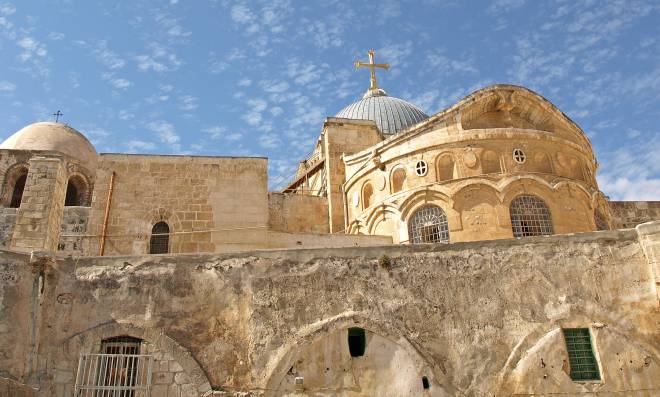 2. The Dome of the Rock
The Dome of the Rock is the most famous Islamic site in Jerusalem, and can be seen from all over the city. Believed by Muslims to be the spot from which the Prophet Muhammad ascended to heaven, this specific area is also believed by Jews to be the spot on which Abraham prepared to sacrifice Isaac, and is also believed to stand directly above the site of the Holy of Holies of both King Solomon's temple and Herod's temple. Built by the Umayyad caliph Abd al-Malik from 688 to 691 AD, the building was intended to be a shrine for pilgrims. (Photo courtesy of The Ministry of Tourism, http://www.goisrael.com)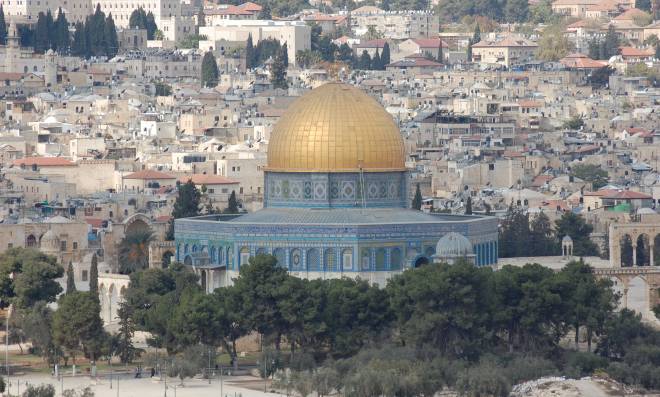 3. Jaffa Gate Market, Jerusalem
Jaffa Gate was inaugurated in 1538 as part of the rebuilding of the Old City walls by Ottoman sultan Suleiman the Magnificent. The gate is named after the port of Jaffa, a point of departure for pilgrims on their way to the holy city and supposedly the port from which Jonah embarked on his voyage. Pilgrims, sultans, emperors, popes and travellers have all entered the gate. Visit the gate and the nearby market! (Photo courtesy of The Ministry of Tourism, http://www.goisrael.com)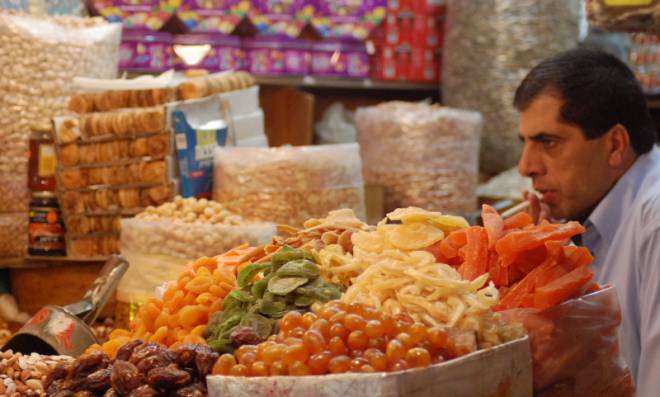 4. Mary's Well
Mary's Well in Nazareth is a modern public fountain built over a well that has been in use since ancient times. Believed to be the well at which an angel of god appeared to Mary, the well has also yielded interesting archaeological finds, including possible Byzantine tunnels and Crusader-era pottery. Mary's Well is located at the northern end of Rehov Masqobia, near St. Gabriel's Church.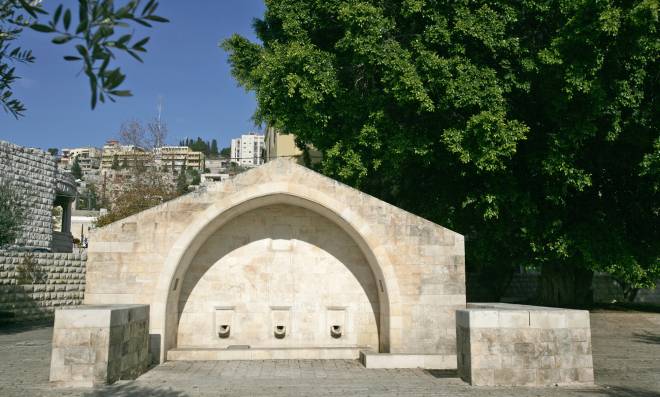 5. View of the Old City
Considered a holy city for Jews, Christians and Muslims alike, the UNESCO World Heritage listed site of Jerusalem features holy sites such as the Wailing Wall, the Church of the Holy Sepulchre, The Dome of the Rock and Al-Aqsa Mosque. Jerusalem has had its fair share of war times – it has been destroyed twice, besieged 23 times, attacked 52 times and captured and recaptured 44 times. Dating back to the Copper Age, Jerusalem has influences from throughout history and is a fascinating city to visit. (Photo courtesy of The Ministry of Tourism, http://www.goisrael.com)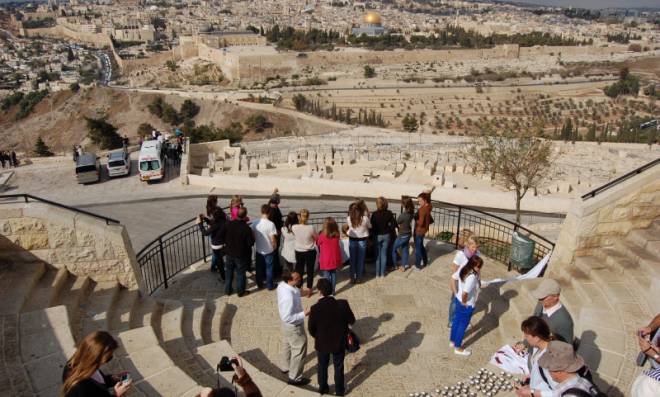 6. Tel Aviv Beach
Tel Aviv is a buzzing Mediterranean city, a fashion-conscious metropolis that faces west over the Mediterranean – making it ideal for the romantics out there looking for a spot to enjoy the sunset. (Photo courtesy of The Ministry of Tourism, http://www.goisrael.com)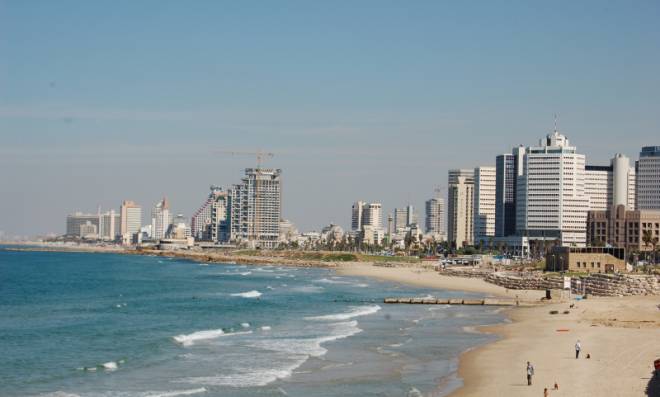 7. The Wailing Wall
The Wailing Wall (The Western Wall) is believed by Jews to be the Western Wall of the Second Temple. However, as the original location of the temple is in dispute, some argue that the wall is in fact part of the Al Aqsa Mosque on the Temple Mount. Whatever its origins or purpose, the wall is a place of prayer, where people sometimes slip prayers written on paper into the wall's cracks. (Photo courtesy of The Ministry of Tourism, http://www.goisrael.com)