For anyone who's seen the traffic in Ho Chi Minh City, you'll know how frenetic it can be. But it's not all hustle and bustle! Here I show you a host of other ways of getting around Vietnam.
1. En route to Halong Bay
This bike was propped up near a veggie patch as we made our way to Halong Bay. Listed by UNESCO as a World Heritage Site, Halong Bay has thousands of limestone peaks and isles rising dramatically from the water.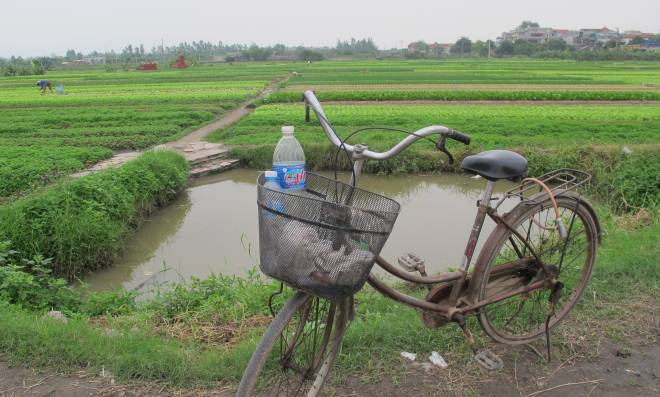 2. Halong Bay
Seeing the sights of Halong Bay up close.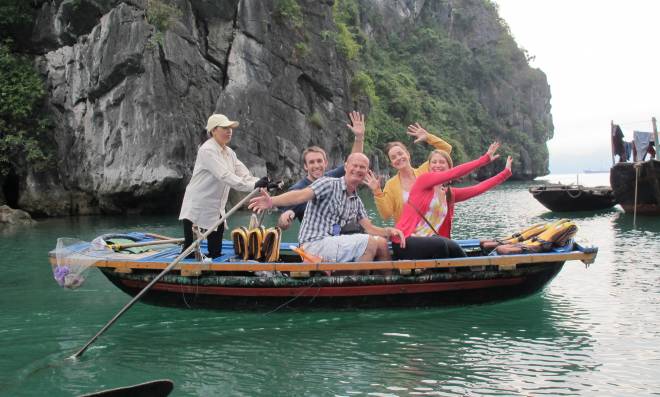 3. Junk boat on Halong Bay
This is our junk boat - which was wonderfully luxurious. Not junk at all!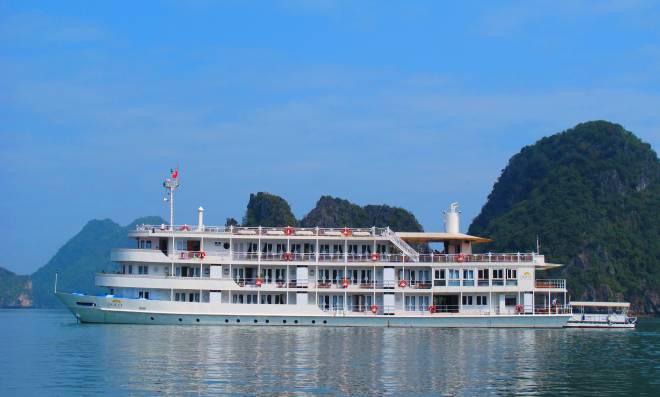 4. China Beach
Here I am waiting for the tide to come in and take me out to sea - at China Beach, Vietnam.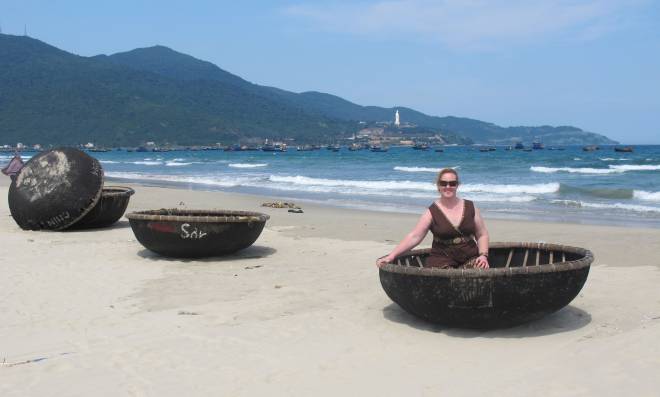 5. Riding to Hoi An
Here we are riding to UNESCO-listed Hoi An in Central Vietnam. A former merchant trading post, Hoi An's beautifully preserved Old Town features distinctive architecture, cobbled streets and backstreets lined with large merchant houses and pagodas.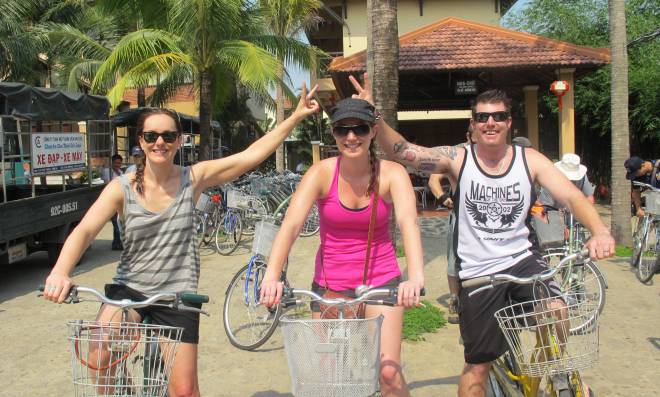 6. Riding to Hoi An
The restrictions on modern development in Hoi An, along with the fact that no cars or motorbikes are allowed, gives Hoi An a uniquely laid-back feel. Enjoy the art stalls, markets, restaurants, cooking schools and tailors - of hich there are more than 300!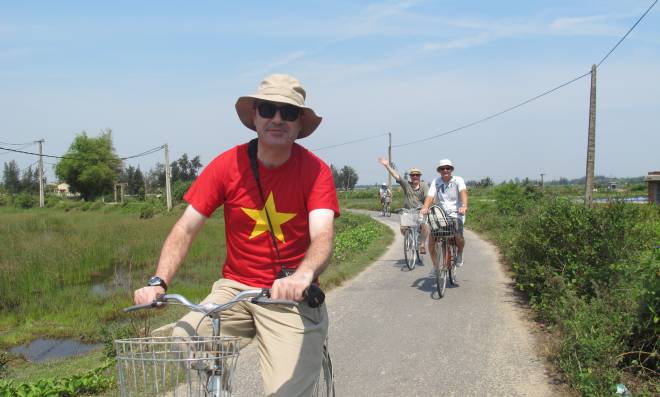 7. Traffic in Ho Chi Minh City
Ho Chi Minh City is famous for its traffic, but there's a lot more to see! Formerly known as Saigon, HCMC is the original 'Pearl of the Orient', with gleaming skyscrapers, restaurants, bars and designer shops standing in sharp contrast to the pagodas, colonial landmarks, ramshackle markets and monks. It's a feast for the senses!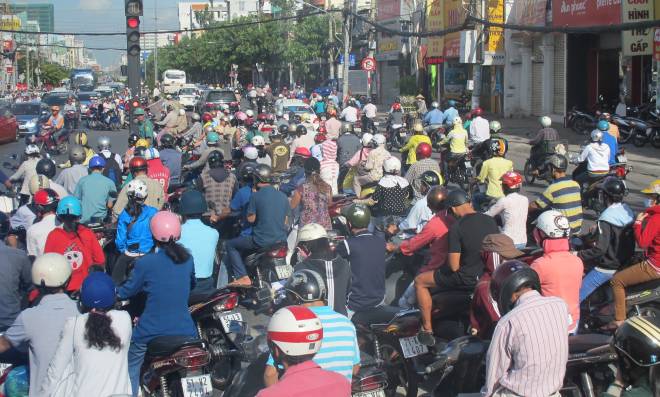 8. Our guide and the Mekong crew
One of the world's greatest river regions, the Mekong Delta in south-east Vietnam is a crucial transport and agricultural hub. It's also known as the 'rice bowl of Vietnam!' Here's our local guide and crew posing for a snapshot.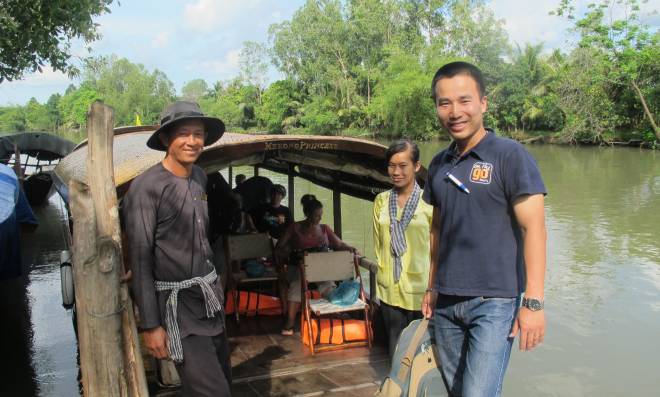 9. Chilling out on the Mekong Delta
Relaxing on a traditional boat is the perfect way to see the Mekong.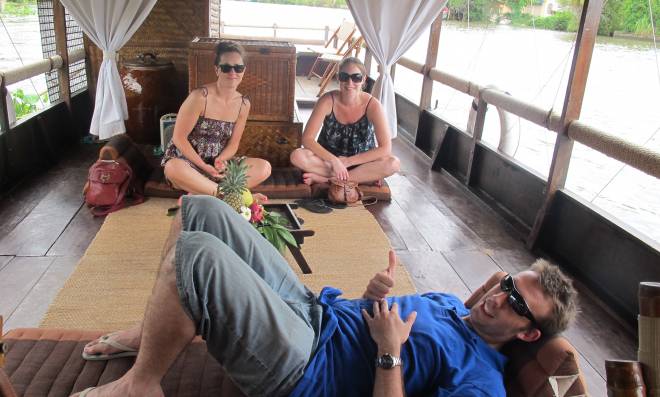 10. The markets of the Mekong
With rice paddy fields, orchards, sugar plantations and coconut groves, the Mekong Delta is a vital food-producing region for Vietnam, and that also means that there are many markets to explore. Can Tho, the largest city in the region, featuring many floating markets like this one.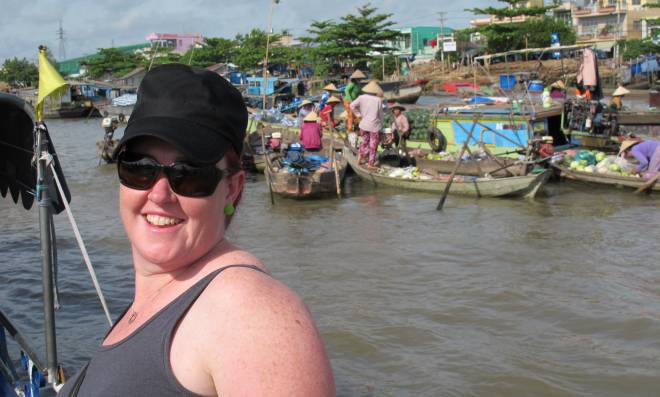 You may also be interested in...