A member of our team recently went on the Taj Traveller tour to India and took these super photos. Have you been on a tour to India? What were your favourite moments? What would you still like to see? Let us know in the comments section.
1. Agra Fort
Agra's dominant structure, the Agra Fort (also called the Red Fort), was built by Emperor Akbar back in 1565. It was renovated and converted into a palace during Shah Jahan's time and reworked extensively with marble and pietra dura inlay. Some of the highlights in the fort include the Pearl Mosque, the Diwan-e-Am and Diwan-e-Khas (halls of public and private audience), Jehangir's Palace, Khaas Mahal, Sheesh Mahal (mirrored palace) and Musamman Burj.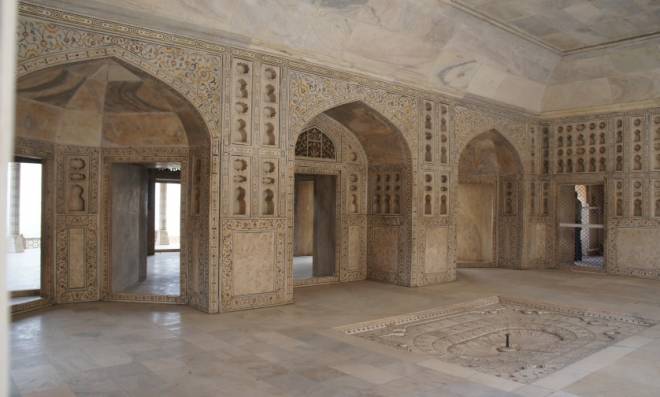 2. Bread Man in a Delhi Market
Simple, traditional cuisine is one of the delights of travelling. In India, traditional flat breads are baked daily in huge clay ovens and sold right away to passers-by. It doesn't get any fresher than that!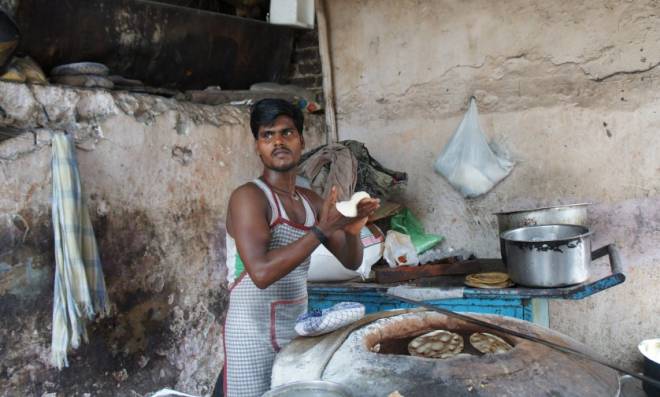 3. Humayun Tomb: Delhi
This UNESCO World Heritage Site comprises a complex of Mughal buildings, encompassing the main tomb of Emperor Humayun and other luminaries.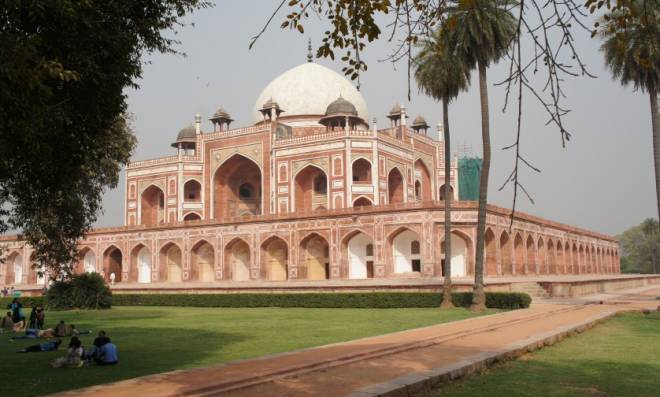 4. Fast Food in Connaught Place
The markets of Delhi are filled with people buying or selling various goods. This moustachioed market man threw a handful of grain at the photographer right after the picture was taken. Fast food indeed!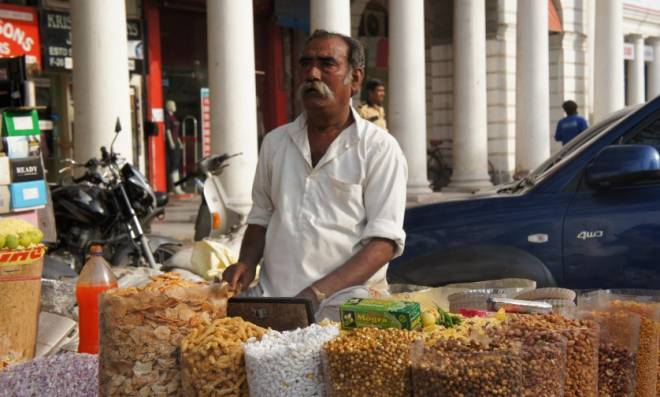 5. Fatephur Sikri
Located in what is now Uttar Pradesh, the UNESCO World Heritage Listed Fatehpur Sikri (the City of Victory) was built by the Mughal Emperor Akbar and served as the political capital of India's Mughal Empire from 1571 to 1585. Abandoned due to lack of water, the tremendously atmospheric complex of monuments and temples - all in a uniform architectural style - includes one of the largest mosques in India, the Jama Masjid.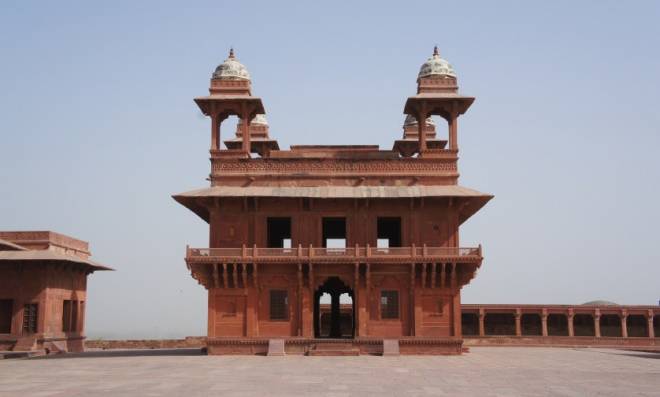 6. Inside Fatephur Sikri
In typically flamboyant Mughal style, there are numerous elaborately constructed palaces, halls, and masjids, all carved out of striking red sandstone.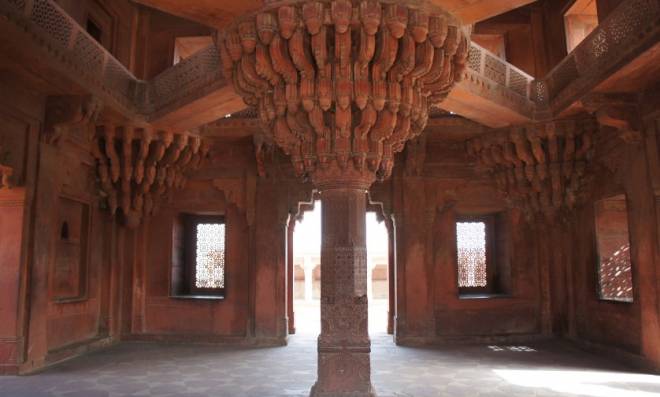 7. Jaipur: Jantar Mantar
The 18th century Jantar Mantar is the largest and best preserved of five observatories built by the astronomer prince Jai Singh II (1693 – 1743). The observatory complex is fascinating. Jai Singh II had the huge stone structures built to measure time, chart the declination of celestial bodies and predict eclipses. Jantar Mantar is the largest sundial in the world!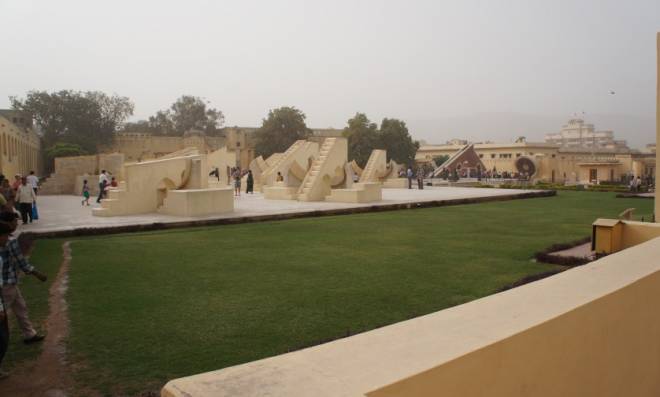 8. Rickshaw Ride between Red Fort and Jama Masjid
One of the important buildings in Fatehpur Sikri, Jama Masjid (known as Dargah Mosque), contains elements of Persian and Hindi design and is said to be a copy of the mosque at Mecca. The best way to get there? Rickshaw!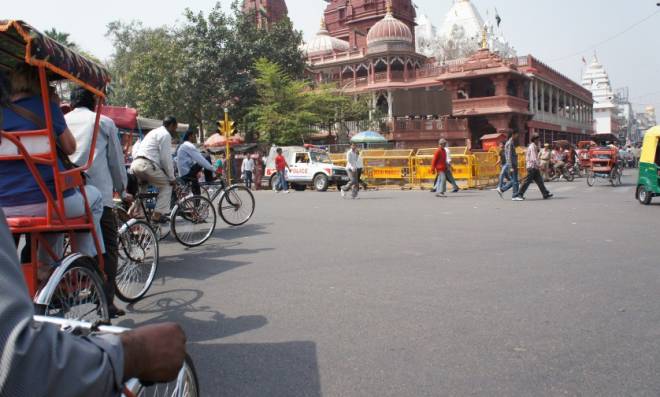 9. Chand Baori: the stepwell of Rajasthan
Chand Baori in Abhaneri village is one of India's often-overlooked landmarks, but it's proximity to Jaipur makes it easy to visit. The largest step-well in the world, Chand Baori was constructed in the 9th Century by Raja Chand to try to solve the problem of water shortages in the arid Rajasthani area. Locals reportedly had to dig 30 meters to find water before the well was built. Sounds like thirsty work!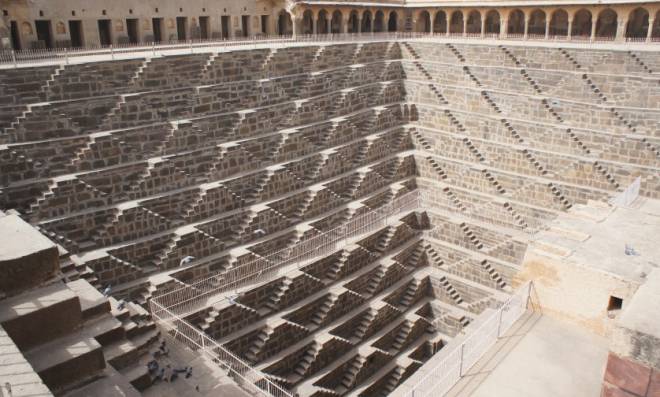 10. Tailors in Ina Market
There are numerous tailors in the markets of India – get measured up and have a suit made to order for a fraction of the price you might pay at home.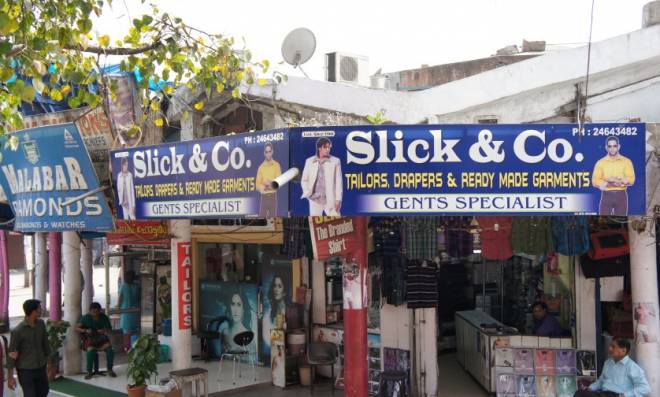 11. The Taj Mahal
The famous Taj Mahal was built by Mughal Emperor Shah Jahan in memory of his wife, who died in 1631 while giving birth to their 14th child. In her dying breath, Mumtaz Mahal urged the emperor to build a mausoleum for her, more beautiful than any the world had ever seen. In 1632 building began on the world's greatest monument to love, which even today has no peer. Legend has it that in order to ensure that the perfection of the Taj Mahal could not be replicated anywhere else on earth, the artisans and workers who created it later had their hands or thumbs amputated. What a lousy bonus!