Sailing in Croatia is the ultimate summer getaway. With a range of stunning ancient seaside towns to explore, crystal clear waters, beautiful beaches and national parks to see, you'd be  hard pressed to find a better way to spend your summer. Take a look at these incredible photos from the Dalmatian Coast!
1. Dubrovnik
A charming medieval walled city, Dubrovnik is a beautiful city that will reward exploration on-foot. Sample the city's many restaurants, serving ocean-fresh seafood and other Mediterranean delights.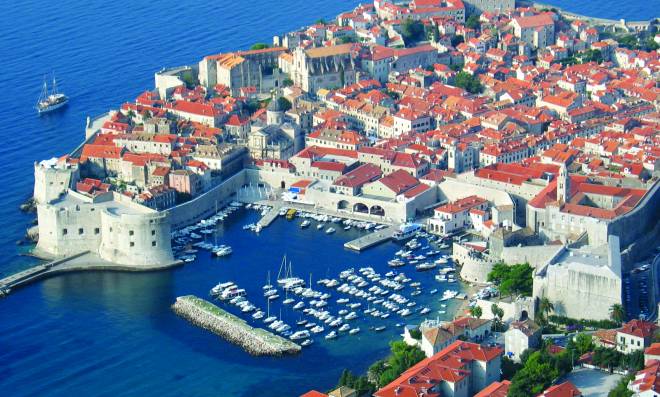 2. Korcula
Renowned for its maritime history and reputedly birthplace of the great explorer Marco Polo, the island of Korcula is also one of the most important wine-growing regions in the region. It is also one of the most charming and romantic of the 1000 or so islands off the Adriatic coast. Ancient medieval walls surround architectural delights including Renaissance palaces, cathedrals, museums and plenty more gems tucked away in its network of old cobbled streets.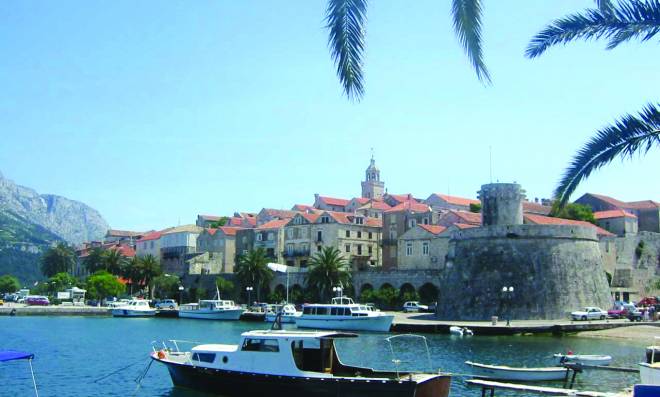 3. Split
The city of Split, located in the heart of Dalmatia, was a popular retirement destination for Roman Emperors such as Diocletian. Today it's renowned for its archaeological, cultural and historical monuments, including the UNESCO-listed Diocletian Palace. With the first tourist guide for the area published as far back as 1894, Split has a long tradition of welcoming travellers to its picturesque shores.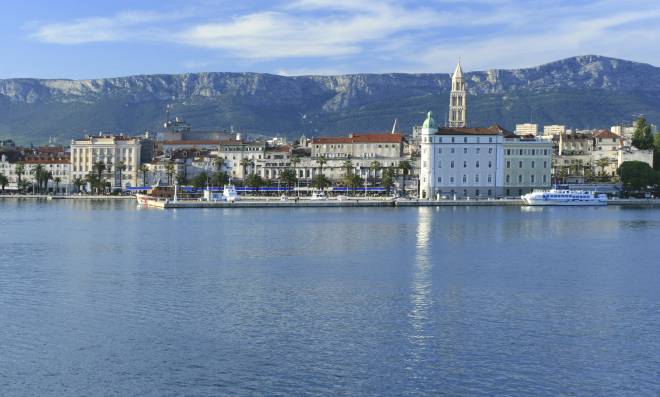 4. Krka National Park
See the canyons and beautiful waterfalls of Krka National Park, the highest of which has a drop of 46metres and cascades down seventeen limestone steps. See if you can spot one of the local fat trout, a protected species which live only in this area. This is a real nature-lover's region, with many other fish, birds, amphibians and reptiles to see.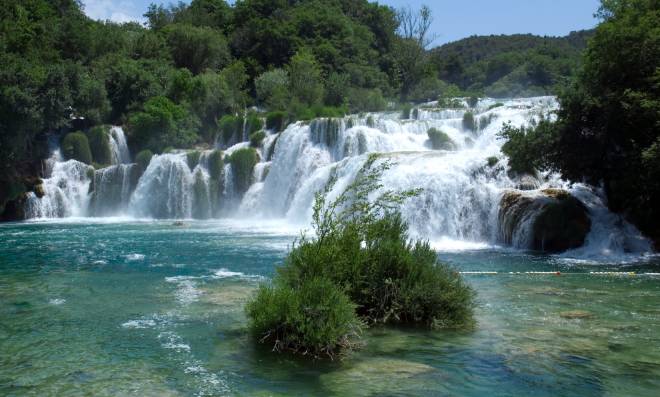 5. Opatija
Nestled into a bay along the Gulf of Kvarner lies the quaint seaside town of Opatija. Surrounded by beautiful woods of laurel, the entire maritime coast to the north and south of Opatija is rocky and picturesque. The oceanfront promenade is lined with grand buildings in the Austro-Hungarian style. An illuminated 12-km-long coastal promenade, well-kept beaches, restaurants, cafes, bars and shops make Opatija one of the north's main attractions.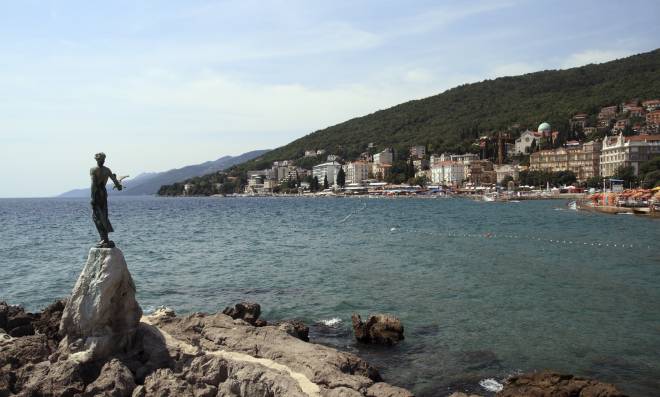 6. Zlatni Rat
One of Croatia's most famous beaches, Zlatni is the ideal place to go for a dip. With crystal-clear waters to complement the beautiful beach itself, we think the picture does the beach justice. Gorgeous!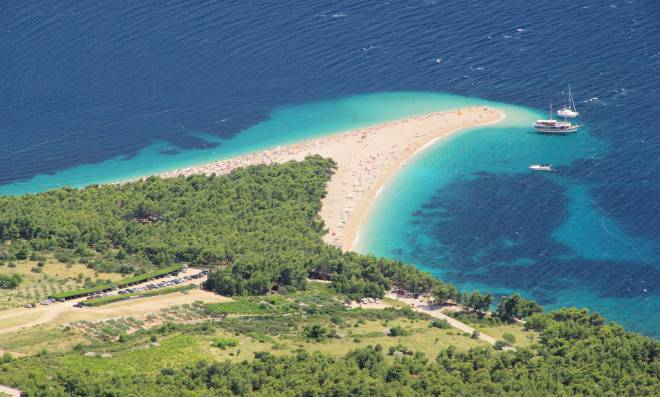 7. Sailing Croatia
All the craft that we use on our sailing holidays have a range of cabin types, and when you arrive at each port, the choice is yours as to how you spend your time. Relax or explore? Tough decisions!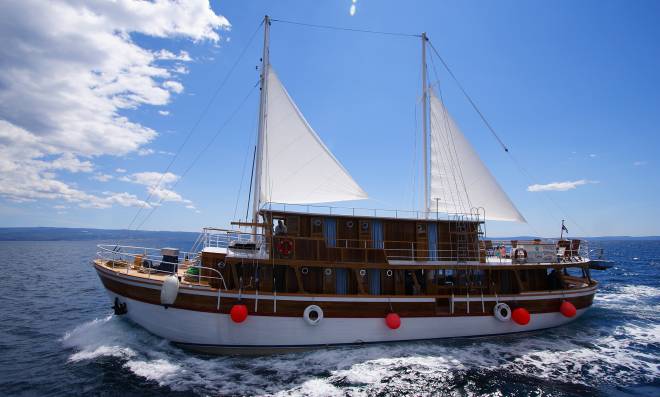 8. Messing about in boats
Out at sea there isn't a whole lot to do other than soak up the sun on deck. Ah, it's a hard life.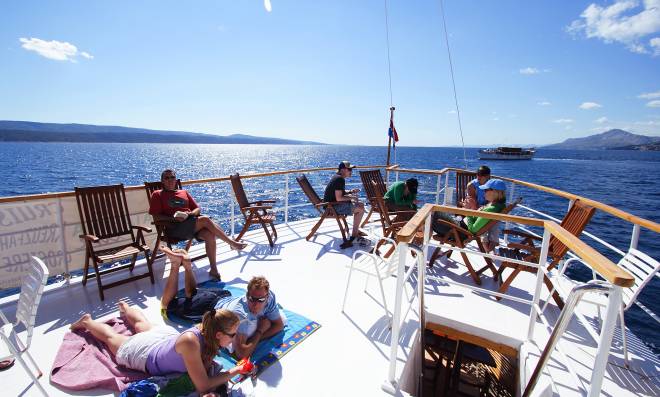 9. Sunset over the Adriatic
What better way to wind up a hard day's sunbathing than to watch that golden orb sink beneath the waves as you enjoy a sundowner. Tempted??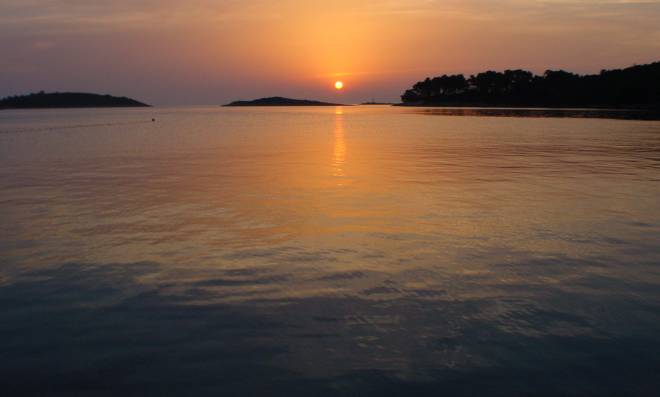 You may also be interested in...