(Last Updated On: June 9, 2022)
From design-savvy Seoul with its stylish boutiques and eateries to the ancient wonders of the Silla Kingdom and stunning natural scenery, South Korea has it all. Here are some super shots of South Korea's top spots.
1. Seoul
A modern and vibrant city, which enjoyed the title of World Design Capital in 2010, Seoul is striving to soften its harder steel and concrete edges with stunning city parks, cultural landmarks and tasteful architecture and design. Aside from being easy on the eyes, it's also a truly modern party city, complete with chic bars, renowned restaurants and stylish boutiques. It's also perfect for those looking for traditional arts, crafts, jewellery, antiques and souvenirs. Whilst all of the palaces are worthy of a visit, Changdeokgung Palace with it's beautiful Secret Garden and the ornate Gyeongbokgung Palace (pictured) which has an hourly changing of the guard ceremony with soldiers dressed in Joseon-era uniforms are highly recommended.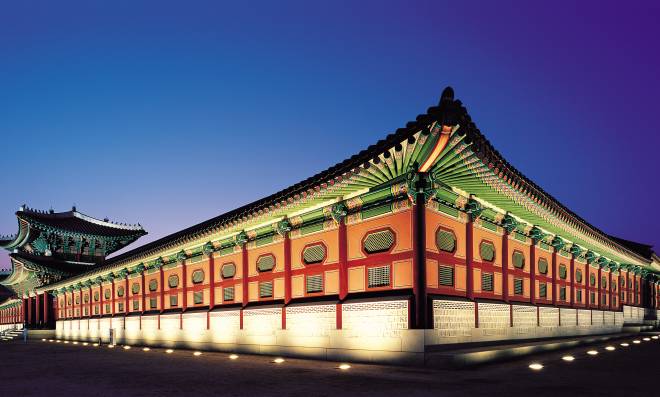 2. The DMZ
One thing that's probably going to cross one's mind when visiting South Korea is the country's 'mischievous cousin', North Korea. The DMZ or demilitarised zone is a symbol of ideological dispute between the two countries, ranging 2km north and south of the Military Demarcation Line. This is probably one of the tensest political environments on the planet, with literally millions of North Korean troops waiting on the other side of the border and ready to attack at the slightest provocation. Can you imagine a more fascinating place to visit? Can you imagine a worse place for practical jokes?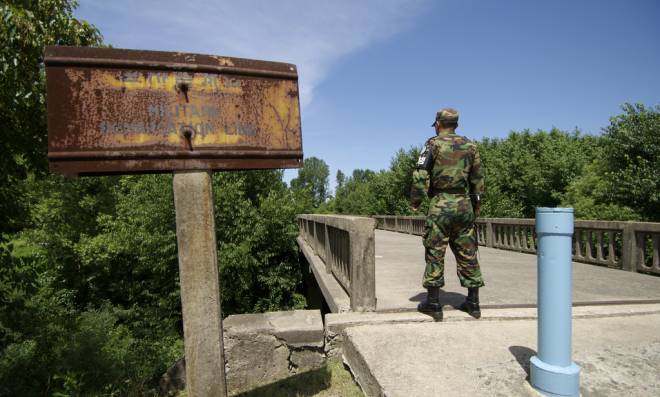 3. Jeju Island
Although it lies only 85km off the coast of South Korea, Jeju Island (more specifically Jeju-do) has developed its own unique history, traditional dress, architecture and linguistic traditions. With a moderate climate that differs surprisingly from the mainland, Jeju-do has a sub-tropical southern side and a more temperate northern region. On the island, which was recently voted one of the New 7 Wonders of Nature, you'll find exquisite botanical gardens, sandy beaches, lava caves, a folk village and the O'Sulloc Tea Museum where you can learn about South Korea's famous traditional tea culture.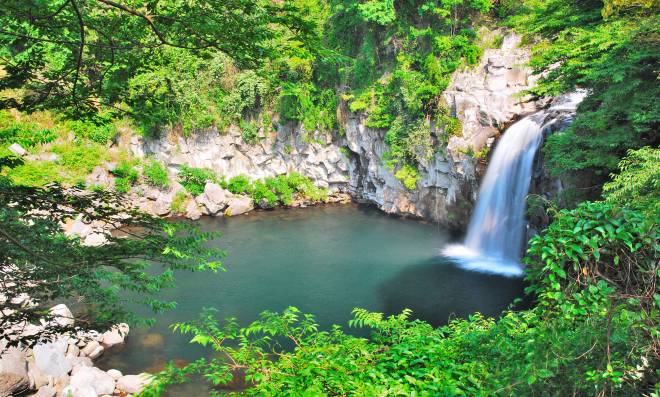 4. Gyeongju
Formerly known as the ancient capital of the kingdom of Silla, Gyeongju is a coastal South Korean city with a rich variety of cultural and historical attractions. The history of the Silla kingdom stretches back well over 1000 years, which gives Gyeongju more than its fair share of ancient relics and ruins. Visit the Gyeongju National Museum and see treasures such as the 23-ton Emille Bell, cast back in AD771. Why not check out Anapji Pond (pictured), Tumuli Park and the UNESCO-listed Bulguk-sa Temple. And don't forget the Seokguram Grotto on the slopes of Toham Mountain.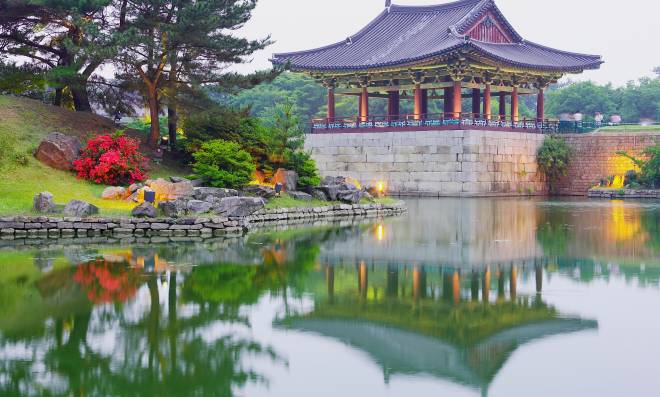 5. Seoraksan National Park
Translated to Snowy Crags Mountain, Mt. Seoraksan (pictured) is the cornerstone of the Seoraksan National Park, a 400 000 sq. km UNESCO-listed Biosphere Protection Site, boasting unique rock formations, wildlife, hot springs, woodlands and temples dating back to the Silla era. Don't miss the region's two temples – Sinheungsa and Baekdamsa.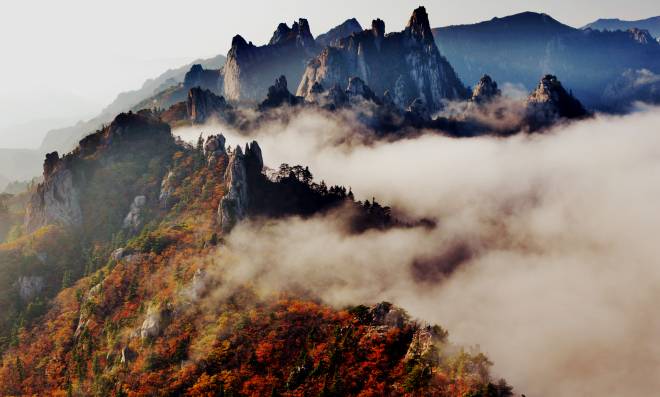 6. Andong & Hahoe Village
Standing in stark contrast to the buzz of places like Seoul, Andong lies in peaceful, rural surroundings and is noted for having preserved much of its traditional spirit. Get to grips with South Korea's traditions and see them unfold in the cultural village of Hahoe, where the noble Ryu family originated and has lived for the past 600 years. Intriguing cultural activities like mask dances (pictured) along with traditional buildings and beautiful surroundings make this a great place to take in the local culture and learn a thing or two about Korea's rich heritage.