(Last Updated On: August 6, 2016)
Here's a super collection of inspirational travel quotes from our Facebook competition. Have you got your votes in yet? Just a few days left before it closes, so best get those votes in while you can.
Which is your favourite quote? Tell us in the comments below!
1. JRR Tolkien
Not all those who wander are lost.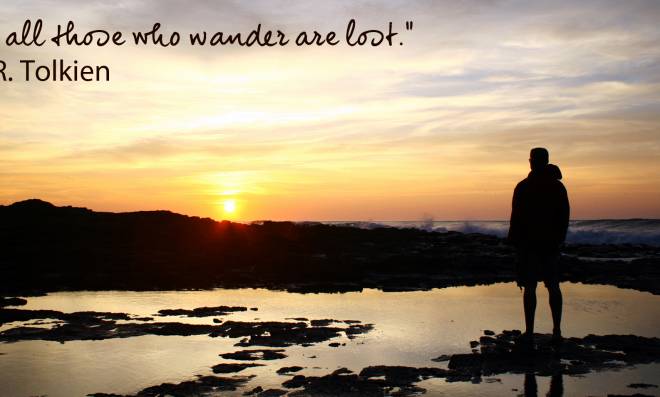 2. Freya Stark
To awaken quite alone in a strange town is one of the pleasantest sensations in the world.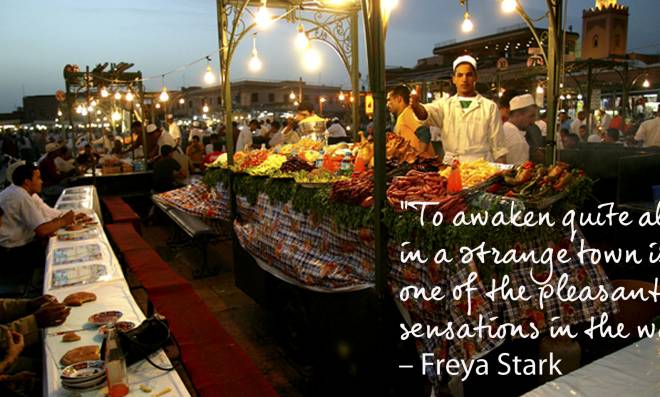 3. Robert Louis Stevenson
There are no foreign lands, it is only the traveller who is foreign.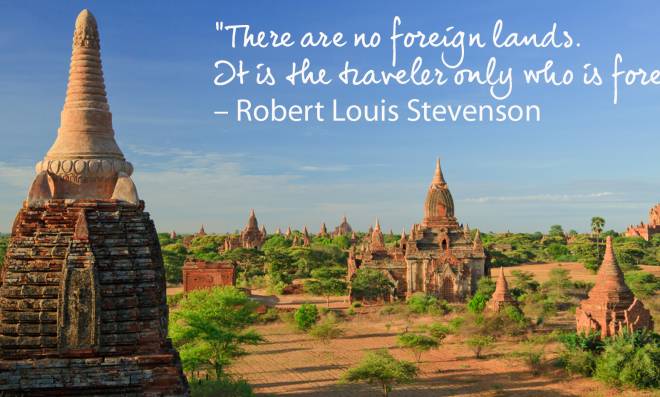 4. Susan Sontag
I haven't been everywhere, but it's on my list.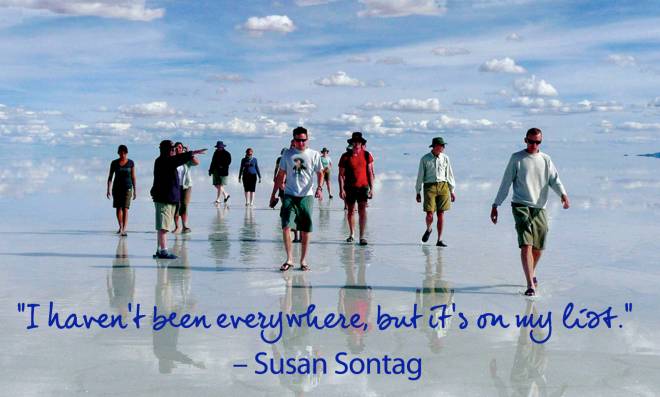 5. George Bernard Shaw
I dislike feeling at home when I am abroad.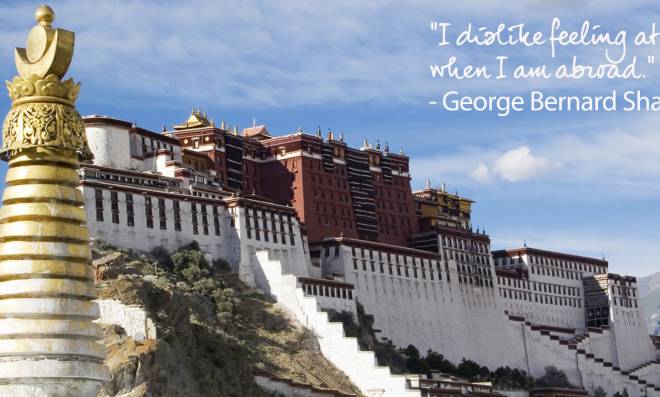 6. Miriam Beard
Travel is more than the seeing of sights; it is a change that goes on, deep and permanent, in the ideas of the living.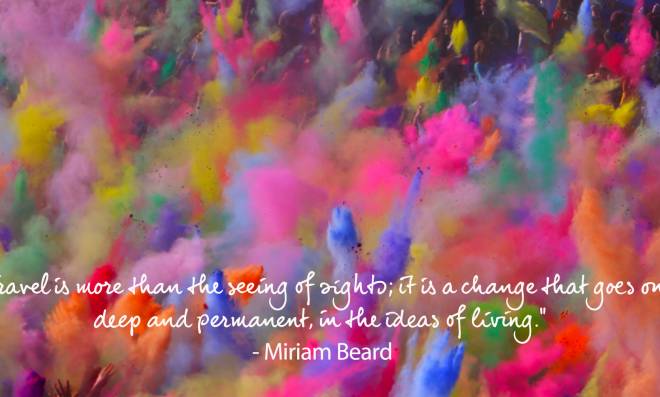 7. Samuel Johnson
The use of travelling is to regulate imagination by reality, and instead of thinking how things may be, to see them as they are.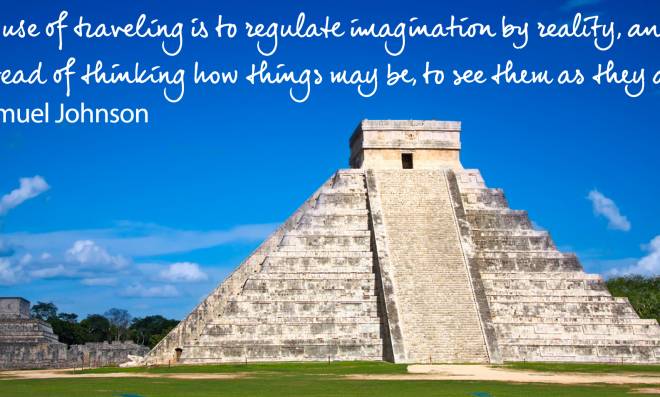 8. Seneca
Voyage, travel and change of place impart vigour.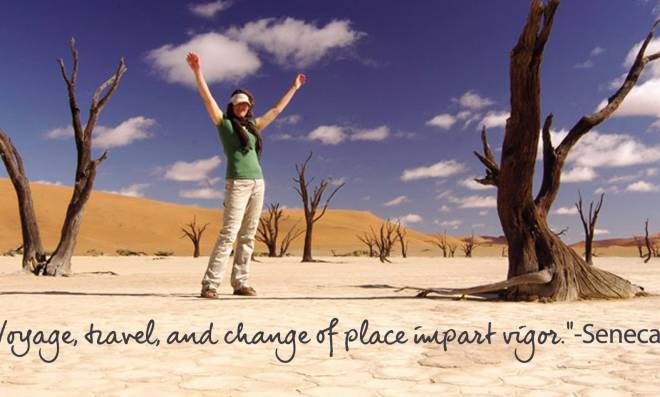 9. Marcel Proust
The real voyage of discovery consists not in seeking new landscapes, but in having new eyes.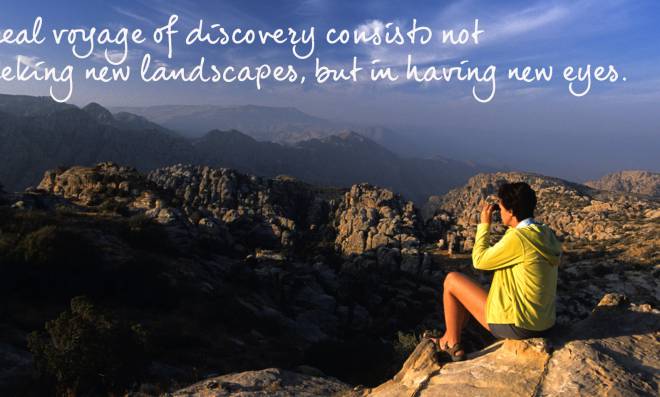 10. Henry Miller
One's destination is never a place, but a new way of seeing things.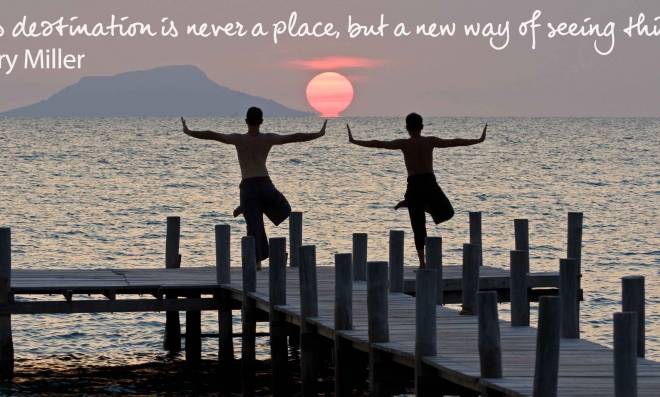 11. Ralph Waldo Emerson
Do not follow where the path may lead. Go instead where there is no path and leave a trail.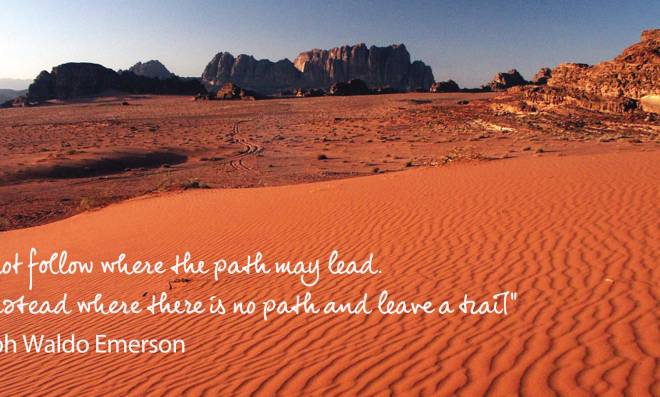 12. Martin Buber
All journeys have secret destinations of which the traveller is unaware.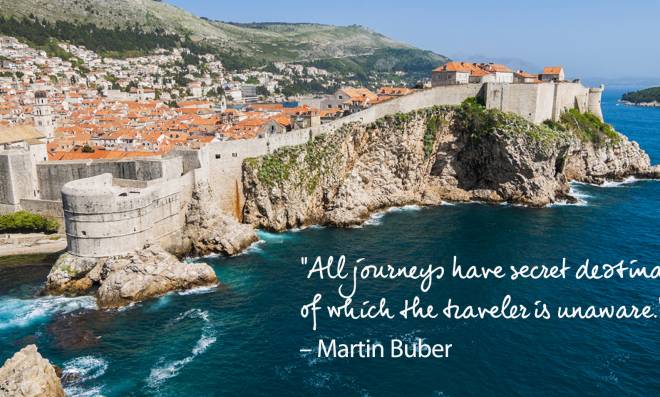 13. Mark Twain
Twenty years from now you will be more disappointed by the things you didn't do than by the ones you did do.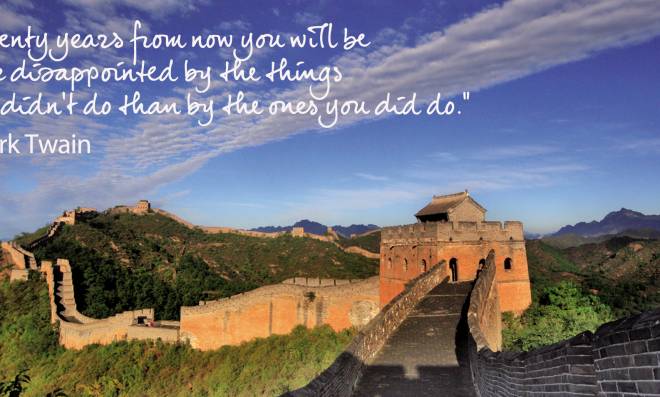 14. Anatole France
Wandering establishes the original harmony which once existed between man and the universe.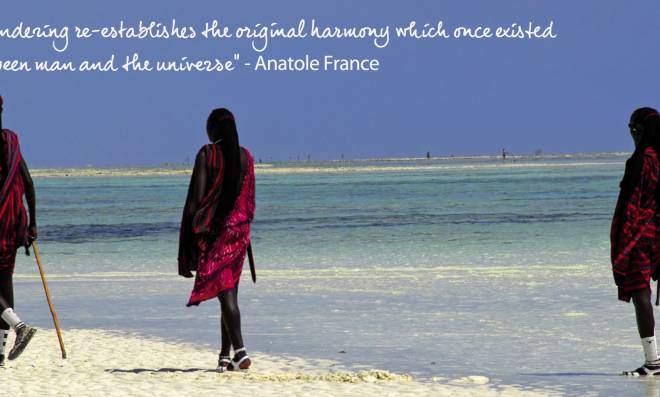 15. Andre Gide
You cannot discover new oceans unless you have courage to lose sight of the shore.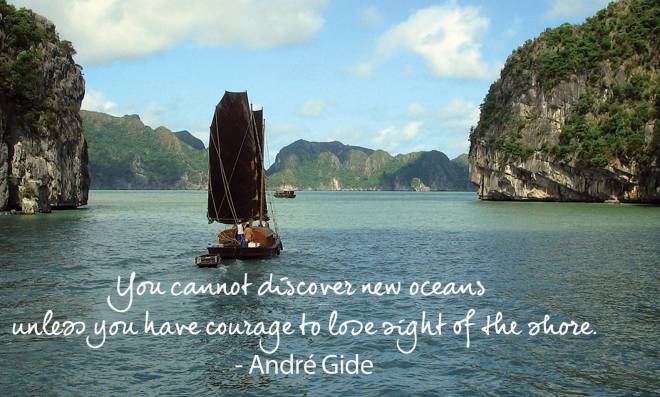 16. Tim Cahill
A journey is best measured in friends, rather than miles.