Today guest blogger Clare Kendall offers a glimpse into life in Nicaragua with these stunning photos. See more of Clare's images at www.clare.photoshelter.com
1. Iglesia Guadelupe
The Iglesia Guadelupe in Granada has an interesting history and an interesting view if you can make it up the claustrophobic spiral staircase…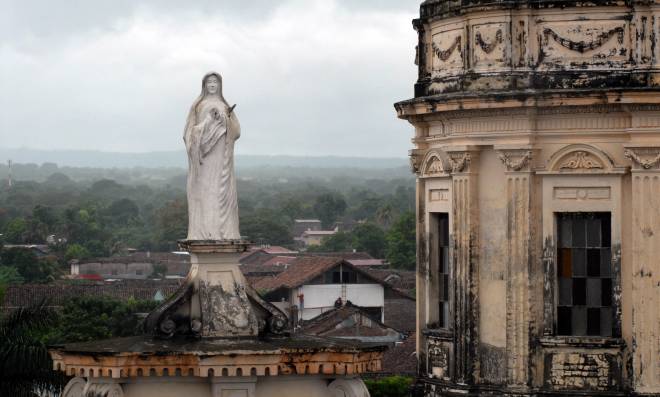 2. View of Granada
…but if you do it offers by far the best overview of the winding streets and houses of this old colonial port.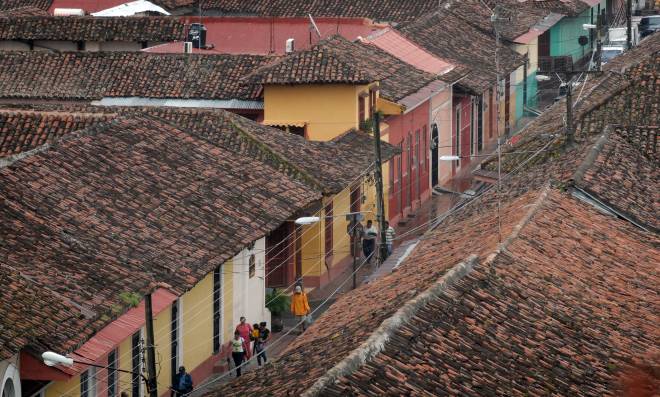 3. Granada food market
The main food market in Granada is a must for local colour even if you're not buying food.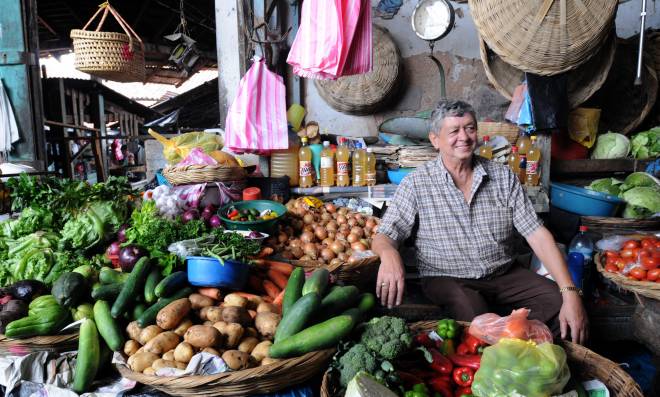 4. Artisan market
Artisan markets are also a sensory experience selling a plethora of local handicrafts.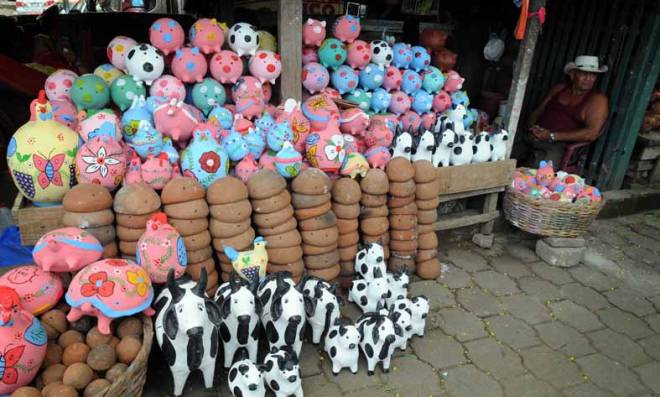 5. Lake Nicaragua
A short drive from Granada will bring you to the shores of Lake Nicaragua. The nineteenth largest lake in the world supporting populations of sawfish, tarpon and bull sharks plus a rich mythology of piracy and colonial intrigue.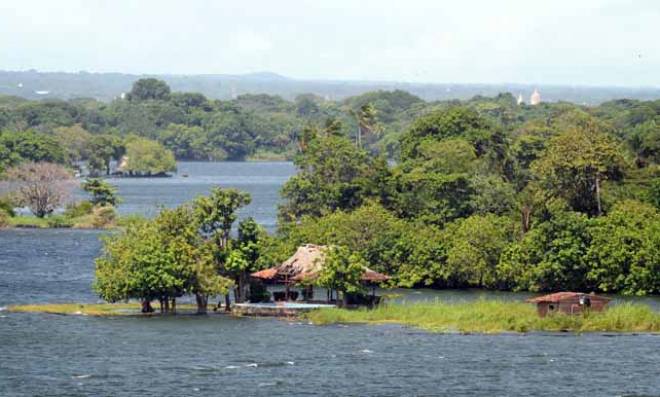 6. Jicaro Island Eco-lodge
Jicaro Island Eco-lodge, built on one of the 365 "Isleta" which forms what is known as "The Isleta de Granada". They range in range from a few square feet to a few thousand and are becoming more and more popular for resorts and private holiday homes. In fact, it is still possible to buy one for what we would consider a fairly small amount. The owner of Jicaro was inspired after seeing an advert on a local café wall.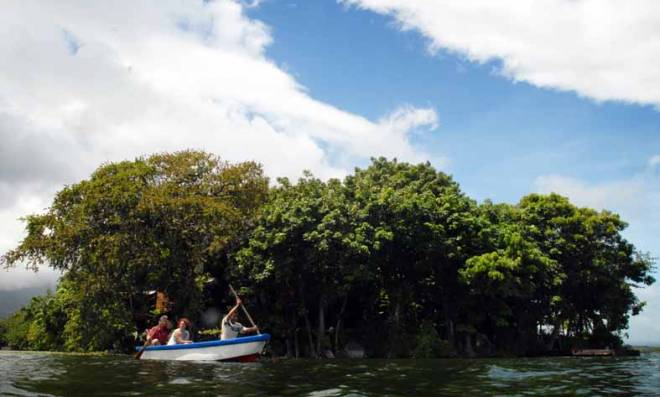 7. Local fishermen
Locals still populate about 70% of the Isleta and can be seen daily fishing with nets in the open waters. There is very little obtrusive tourist activity here making it very tranquil and perfect for wildlife.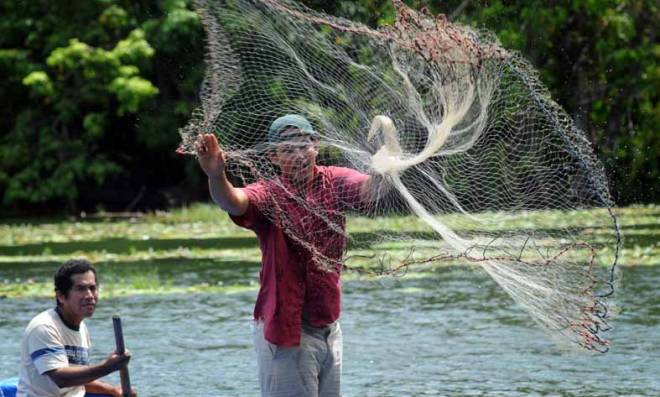 8. Birds on Lake Nicaragua
Lake Nicaragua is a bird watcher's paradise. Birds, such as these Neotropical cormorants, live and breed with very little interference.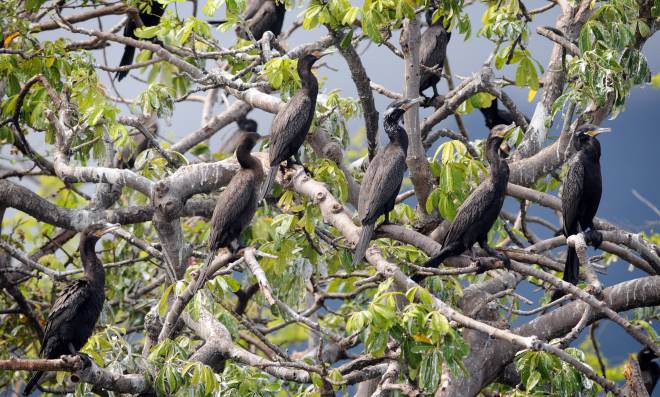 9. Howler monkeys
A short hike onto the lower slopes of Mombacho Volcano brings you into Howler monkey territory. Lake Nicaragua's Howler monkeys are the only ones in the world who swim. Presumeably born of the necessity of getting from isleta to isleta.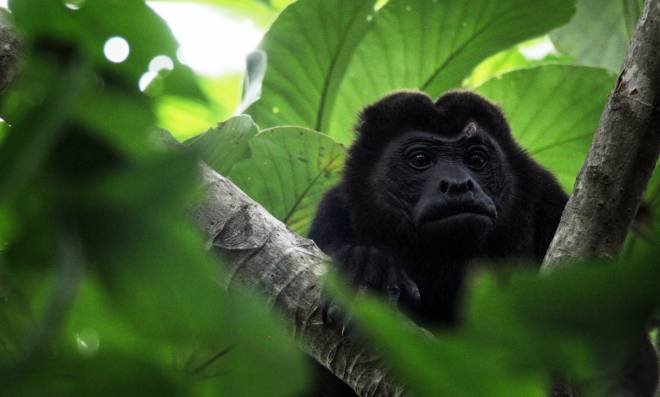 10. Kayaking the hot springs
Kayaking is a great way to travel down the hot volcanic springs at the base of the volcano. In places the water is too hot to touch and a sulphurous vapour rises from the surface.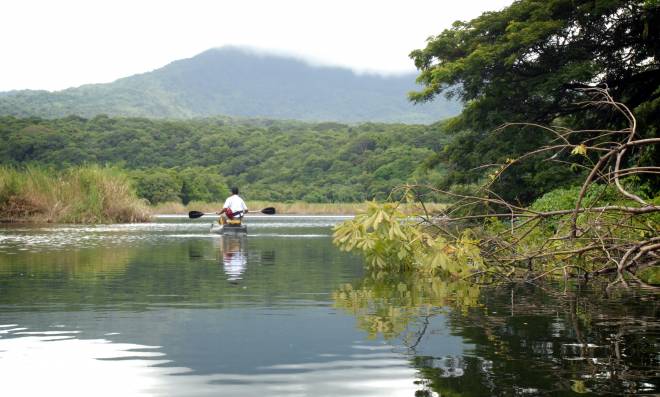 11. Great heron
It's also an excellent way to see wildlife such as this Great heron fishing from a log.