Burma – also known as Myanmar – has retained elements of culture and tradition in a way that many of its Asian neighbours haven't done. With vibrant festivals and markets, exquisite temples, diverse landscapes and friendly local people, Burma retains the aura of a bygone era. Deep-rooted Buddhism is evident in Burma, with beautiful temples and ornate pagodas dotting the countryside, and especially in the local's laid-back way of life. See more of this amazing country today with our Photo Showcase of beautiful Burma.
1. Sangha
Burma has a higher percentage of monks per population than any other Buddhist country. Sangha is a Sanskrit word that means community and is used in Buddhism to refer to Monks.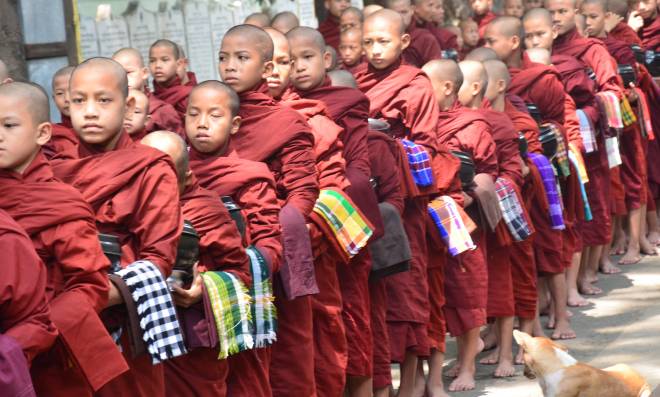 2. Mahagandayon Monastery
A Burmese monk at the Mahagandayon Monastery in Amarapura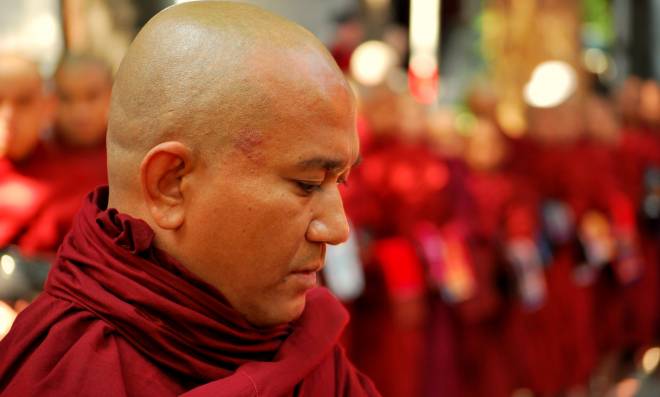 3. Shewezigon Pagoda
7. A novice monk at the Shewezigon Pagoda. The Burmese New Year is traditionally a time when many young Burmese boys enter monasteries as novice monks.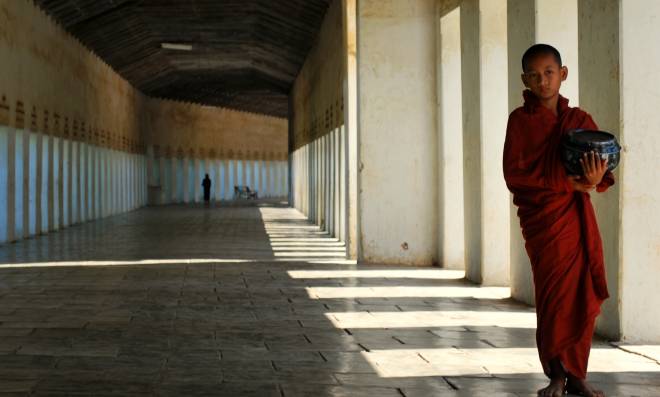 4. A young monk...
balancing on the Kuthodaw Pagoda Mandalay Sangha.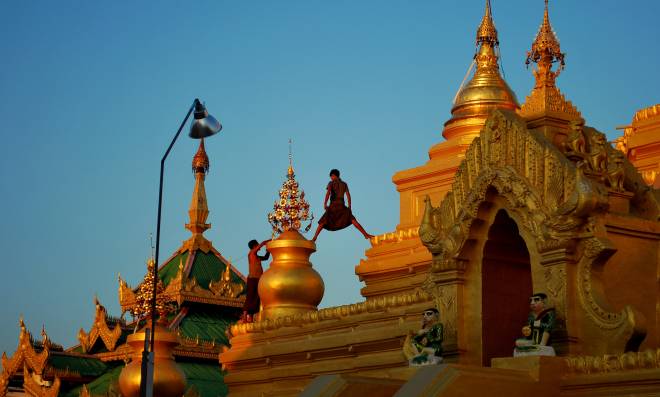 5. Bay of Bengal
9. Using traditional fishing nets on the Bay of Bengal near Nagapali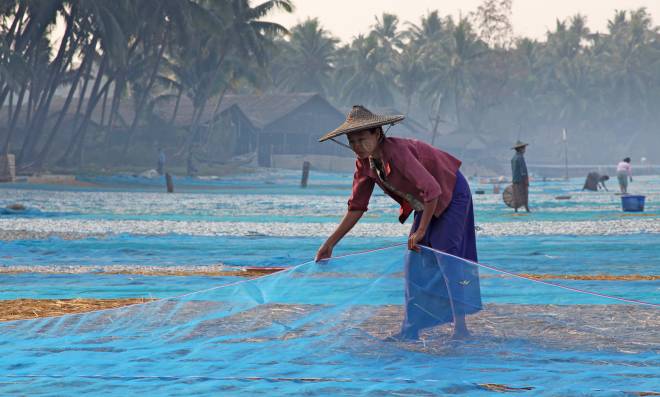 6. A local lady from Shwe Hlaing village
A local lady from Shwe Hlaing village. The village produces palm toddy, a alcoholic drink from the sap of palm trees.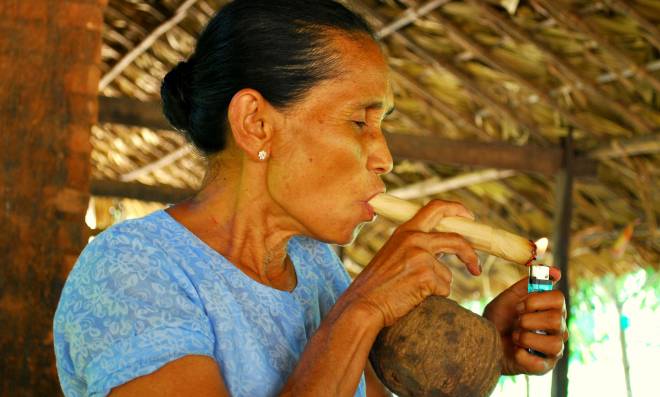 7. Inle Lake
A traditional fisherman on Inle Lake balancing while rowing and lifting, what looks like a shell fish basket.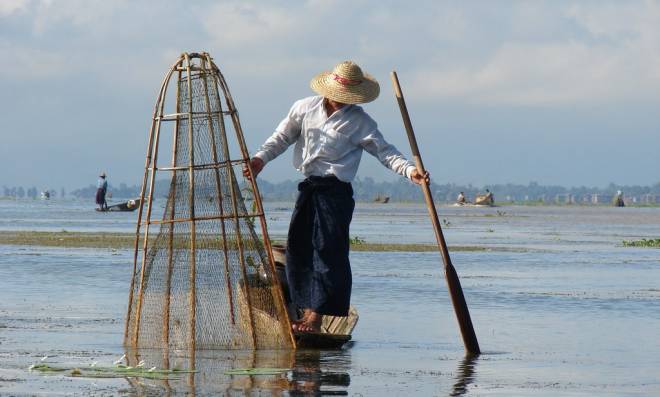 8. A local lady
A local lady on her way to a water market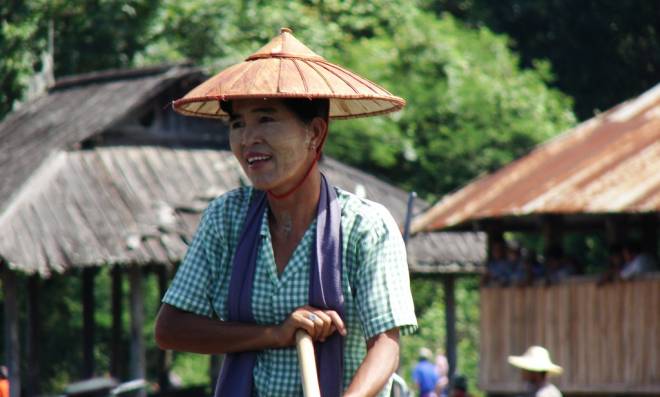 9. The Bodhi Tataung
The Bodhi Tataung, in Monya is huge new complex that is home to a Buddha statue over 4000 feet high.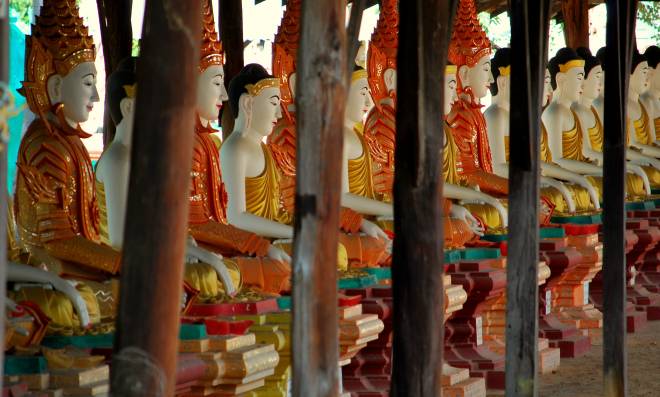 You may also be interested in...