A historically fascinating country, Jordan has been made famous in films like Lawrence of Arabia and Indiana Jones, and was even visited by our favourite adventurer Tintin. From the majesty of the rose red city of Petra and the wide open desert wilderness of Wadi Rum, to biblical landmarks, Byzantine ruins and the surreal Dead Sea, Jordan's got plenty to keep a family busy. Take a look at these amazing shots from a recent family tour of Jordan.
1. Sunset over Wadi Musa
Our first sunset in Jordan - over Wadi Musa which is the town nearest Petra. The colours of the rocks changed every few minutes - taking on the pink hue that Petra is so famous for.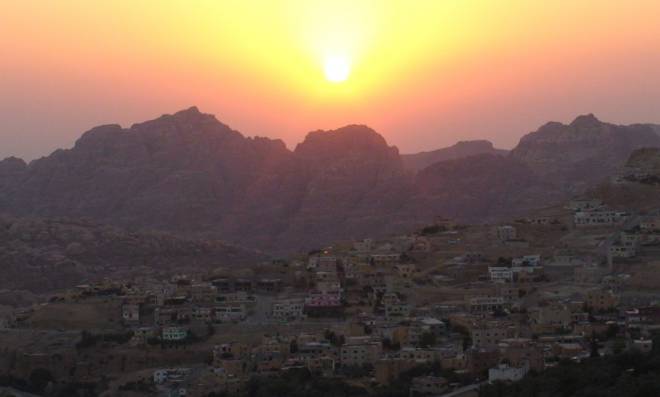 2. The walk to Petra
Walking through the famous Siq on the way to Petra. It was so shady, cool and breezy and the rock formations were quite amazing. We walked in silence drinking it all in.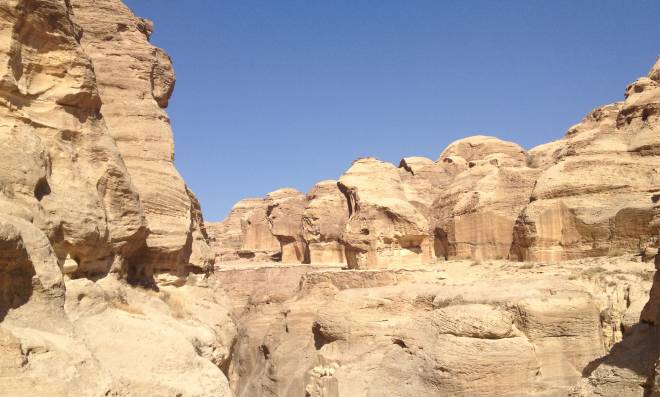 3. Horses in Petra
Really thought we were hearing things with the sound of hooves!!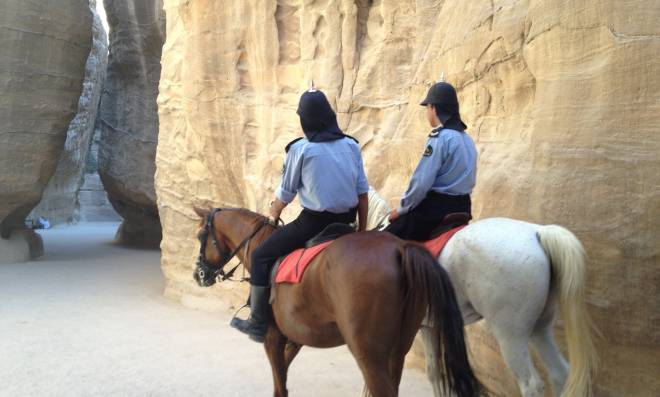 4. Looking up.
A view of the sky through the crevices of the Siq.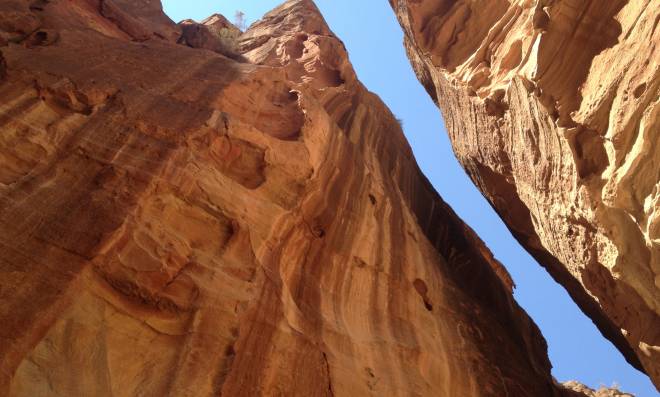 5. Rock formations
The boys loved climbing onto all these different rock formations. Our guide probably wondered if we would ever get to Petra.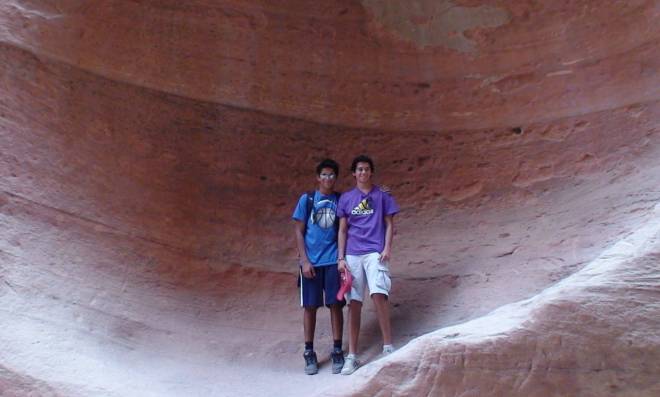 6. First glimpse of Petra
Photographs just do not do justice - the first view of Petra took our breath away.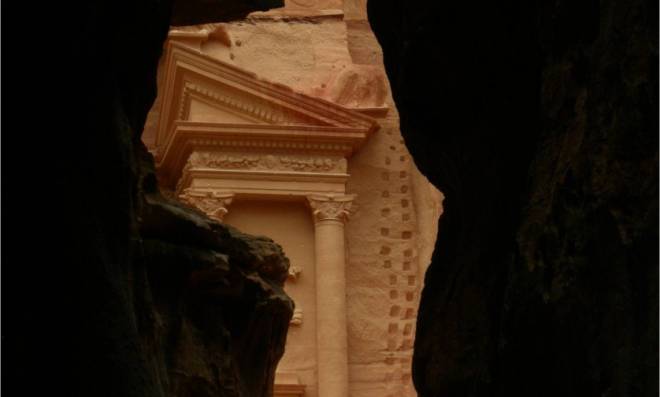 7. From the Monastery
View of the tombs at Petra from the climb up to the Monastery. This is an 850 step climb which is absolutely worth it for the views. You can take a donkey up if you feel you cannot do the walk.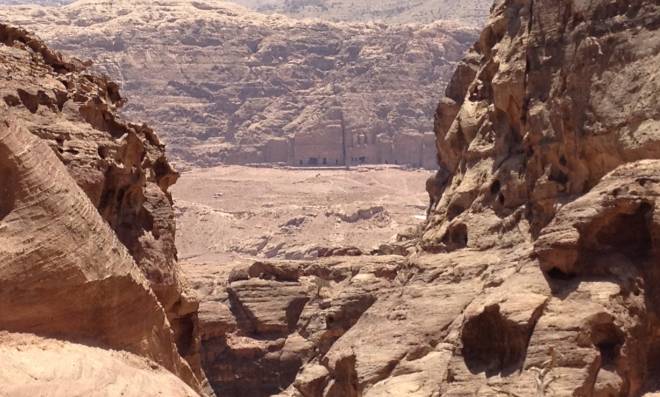 8. After a long climb
The monastery carved into the mountain 850 steps later!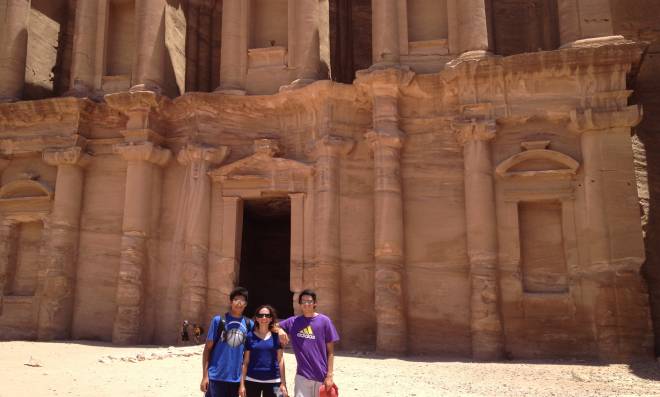 9. Traditional Jordanian fare
A traditional Jordanian meal called Mansaf. It is meat cooked in a yoghurt sauce and rice. Jordanians are such hospitable people and made us feel very welcome.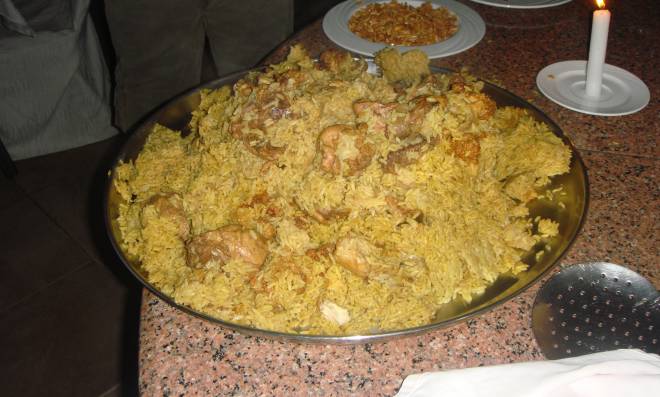 10. Going for a stroll
Amazing mountain formations viewed from the top of the Shobuk crusader castle!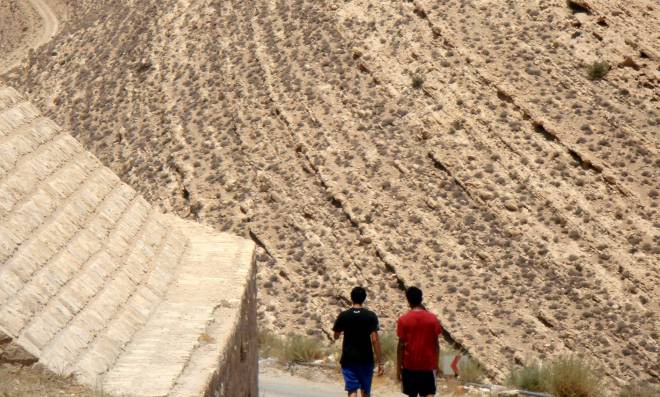 11. Classic sights
The 7 Pillars of Wisdom in the desert of Wadi Rum made famous by the movie Lawrence of Arabia.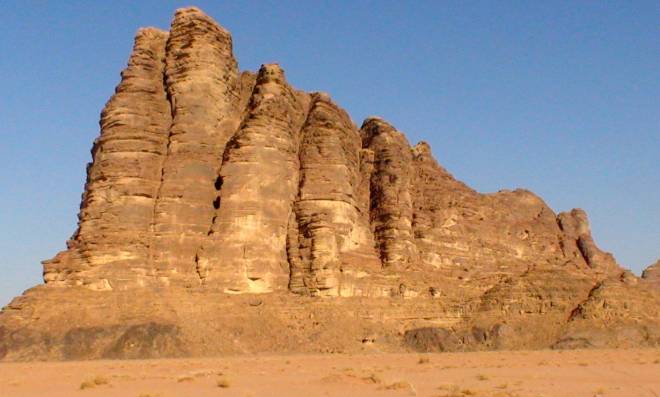 12. Wadi Rum
Another view of the Wadi - yet another truly amazing part of Jordan - absolutely not to be missed.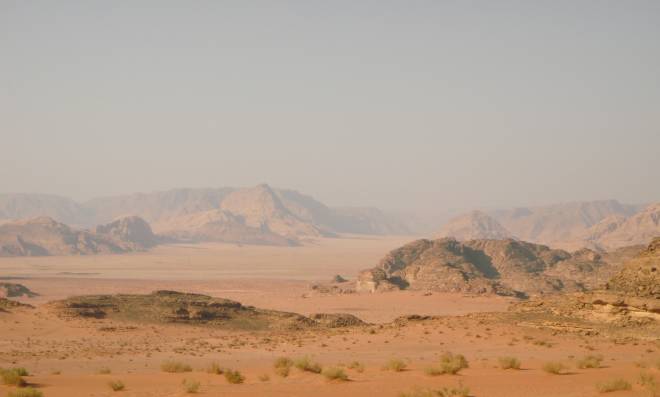 13. Dune surfing.
You would think it easy to get to the top of a sand dune - try it - it is not as easy as it looks!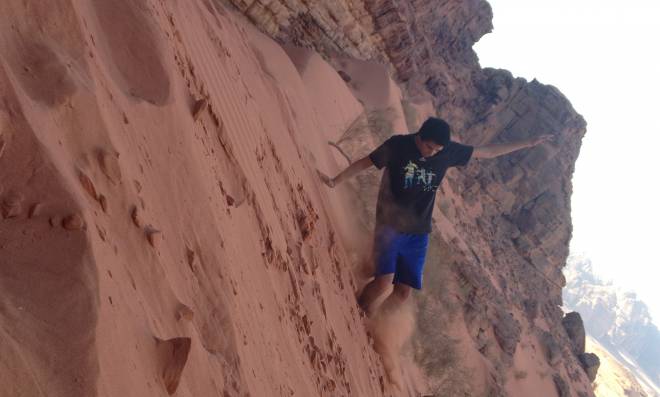 14. Riding in the desert
Nothing like a sunset ATV ride in the desert!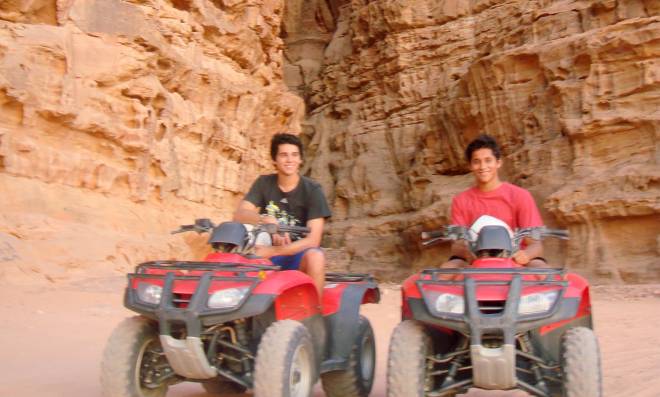 15. Dead Sea mud
After a dip in the Dead Sea, covered in the famous Dead sea mud full of minerals. It hurt! But made for some great photos!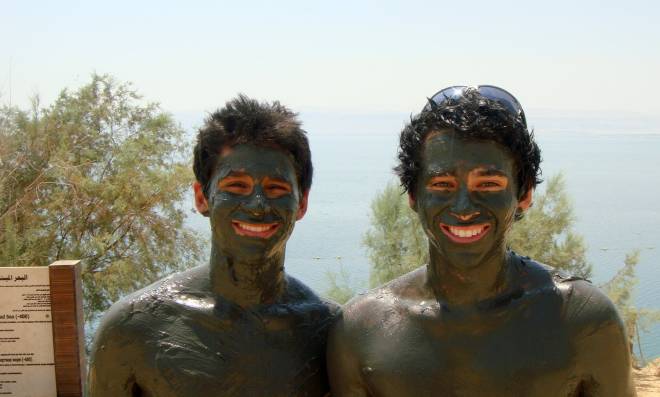 16. Taking a dip
Sunset over the Dead Sea - a perfect end to a perfect holiday.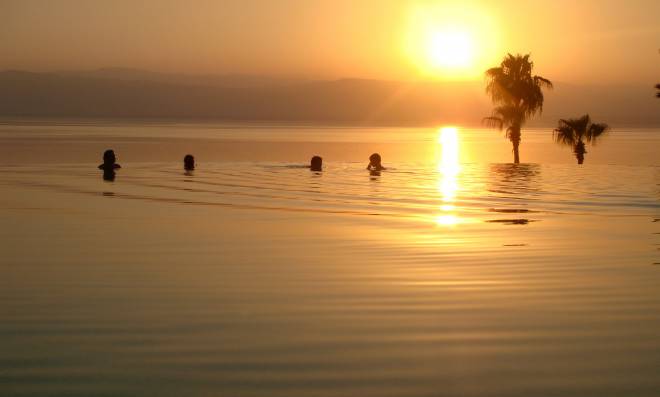 You may also be interested in...