I have worked for On The Go Tours for just under 5 years and have done a mix of independent travel and tours when I travel. Some of my favourite countries are Sri Lanka, Ethiopia, Syria, Guatemala, Egypt, Russia, Nepal and Laos just to name a few! 
A great way to see a little bit of everything is to try a 12 day tour, like Buddha and Beach. Take a look at the photos below for a taste of what to expect!
1. Beautiful beaches
Sri Lanka is blessed with gorgeous beaches. Some you can't miss, like Unawatuna or Bentota; and Negombo is right beside the airport!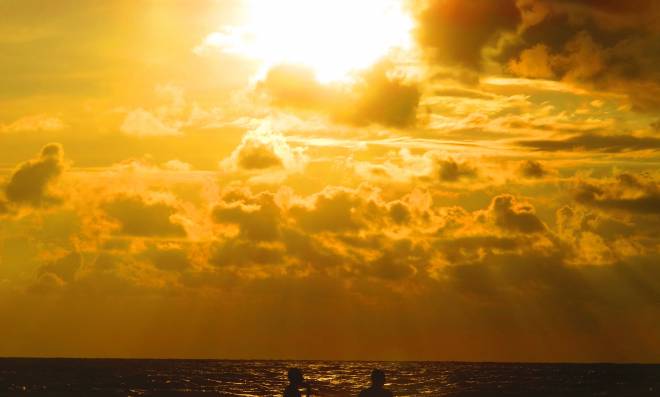 2. Beach holiday anyone?
Beach holidays in Sri Lanka are only in their infancy in many parts of the island. With a bit of luck you might have the whole beach to yourself!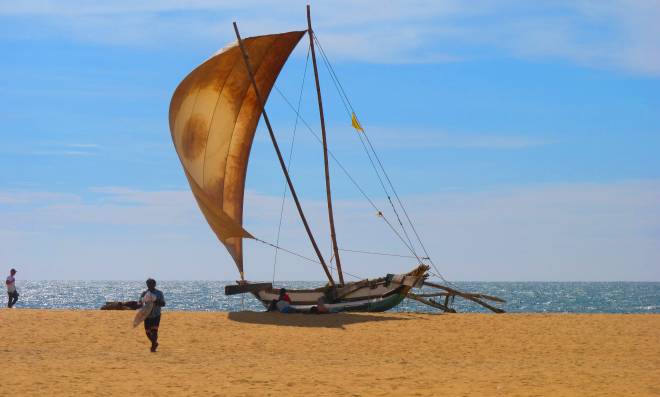 3. Sacred spaces.
Sri Lanka is religiously diverse, with large communities of Buddhists, Hindus, Muslims and Christians. The upshot is you're never far from a place of worship.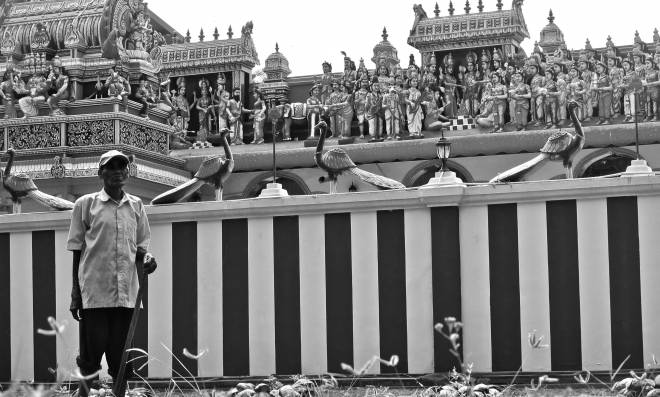 4. Catch of the day.
Fishing is an age-old profession on the island, so you're never far from fresh fish. Try a coconut fish curry, but ask for mild because they tend to be hotter than what you may be used to!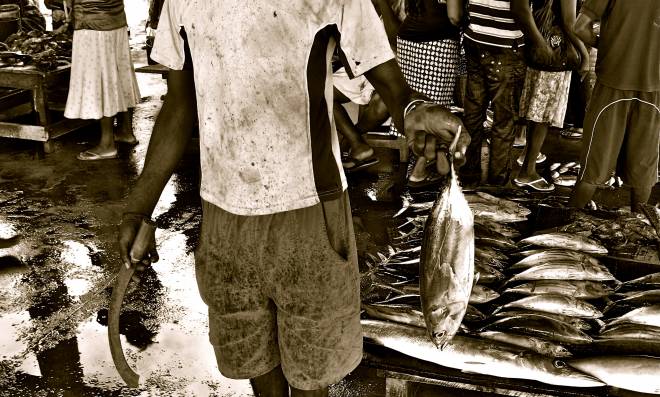 5. Coconut stop
You'll find fresh coconuts wherever you are on the island for about 25 cents each! Our driver was happy to stop for them, and often!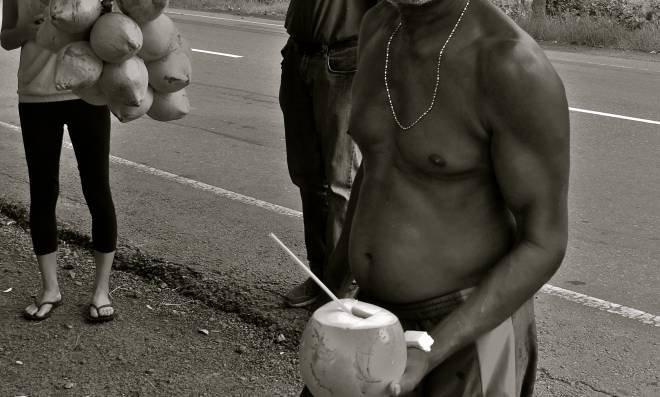 6. Local monks
Monks are everywhere you go, dressed in bright colours, always walking with an umbrella and keen for a chat!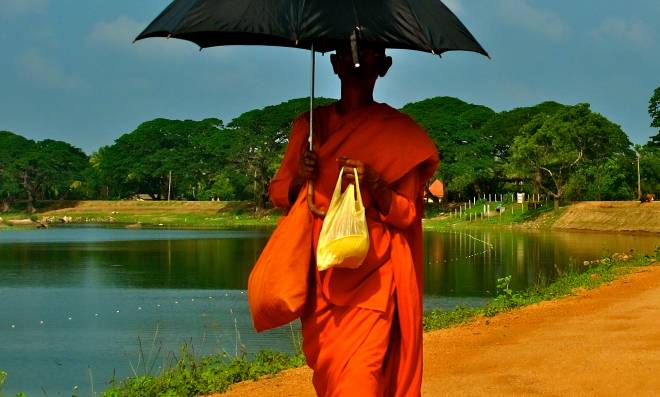 7. Sri Lanka - land of stupas
Stupas are also a common sight in Sri Lanka. Be sure to stop at Anuradhapura to see some of the most impressive specimens.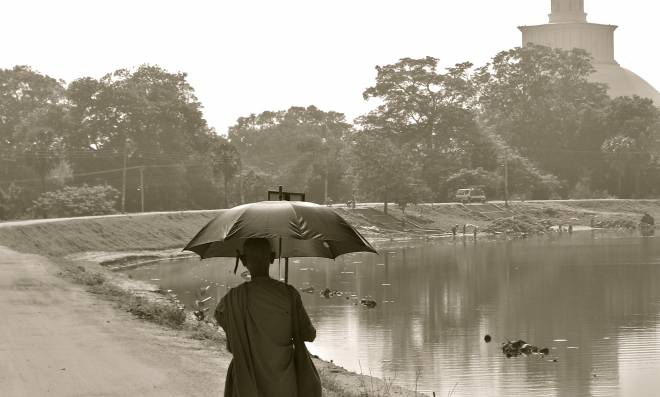 8. Getting around Anuradhapura
Temples/Stupas are everywhere in Anuradhapura. Grab a bike and ride around!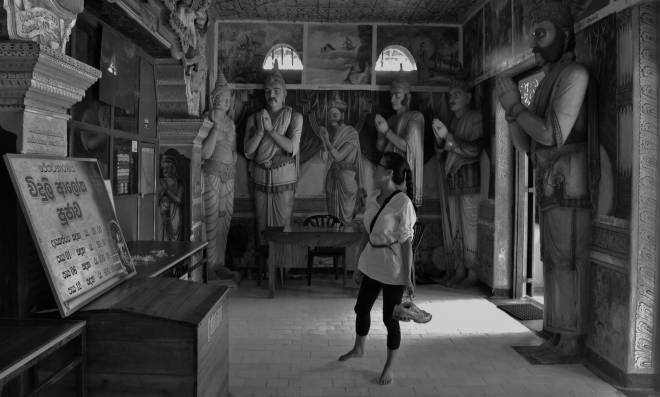 9. Friendly locals
One of the best things about Sri Lanka is the friendly people. They are always laughing and playing around, even on public busses. Being a former British colony, English is widely spoken, and the locals are always looking to start up a chat (often about cricket, their national obsession).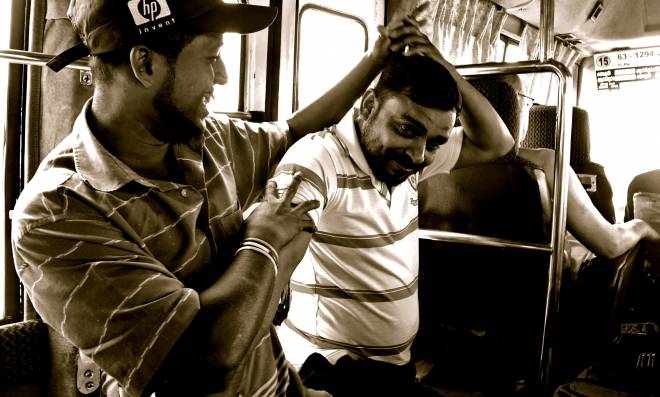 10. Ritigala
An ancient Buddhist Monastery taken over by the jungle. You'll feel like Indiana Jones or Laura Croft if you can make the effort to come here. There are very few tourists trekking through the jungles to these ruins. Ritigala is place not to be missed!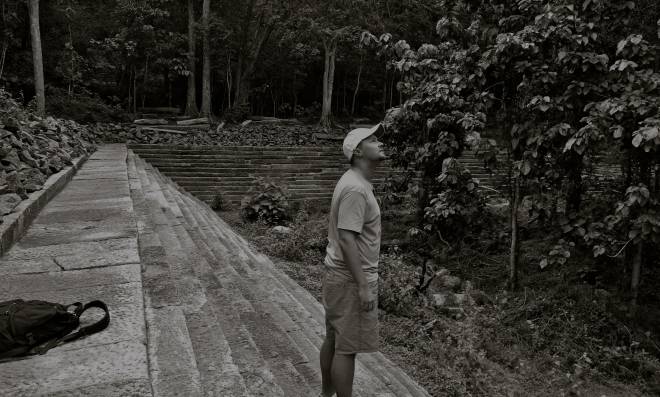 11. Pinnewala Elephant Orphanage
Elephants are everywhere in Sri Lanka. Take a trip to Pinnewala, the famous elephant orphanage, where you can bath with them, ride them or even feed them.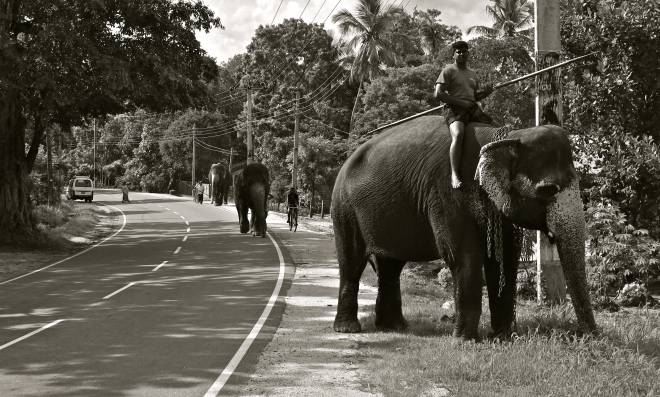 12. Take a walk!
The trekking and hiking in Sri Lanka is superb. Whether it is through the jungles, up the Sigiriya Rock or Adam's Peak with the pilgrims you are never far from good walking trails. Bring good shoes of course, the going can be tough but you will be rewarded with some amazing views.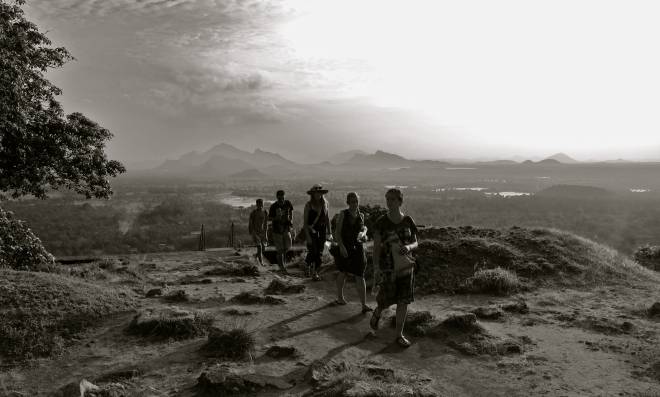 13. The view from Sigiriya
The views from the top of Sigiriya Rock (and the rock itself) was perhaps the highlight of my trip. Magical would be the cliché word for it but the 1 hour walk up the winding steps to this lookout was worth it, for this picture alone!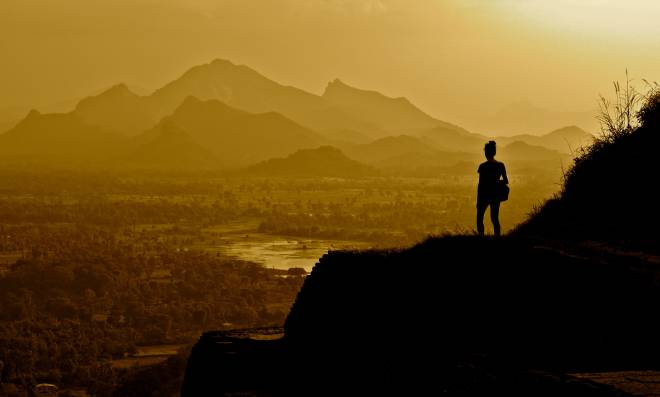 14. Dambulla Cave Temple
The only one of it's kind that I know of on earth! At the top of a mountain, the Dambulla complex features temples dug into caves with amazing paintings and carvings - and has been in use for the last 22 centuries. This was one of the highlights of my trip, but remember ladies, even though it's hot you have to cover your shoulders and your knees!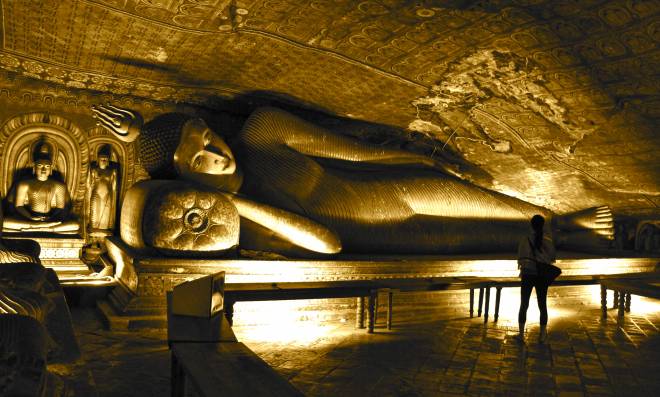 15. The Temple of the Tooth Relic
The Sacred Relic of the Buddha's tooth (right behind where this man is standing) is found in the city of Kandy. It was tough to get an actual photo due to the 1000's of worshippers that come twice daily to see the tooth in it's golden casing. It's amazing to see, but be prepared for big crowds.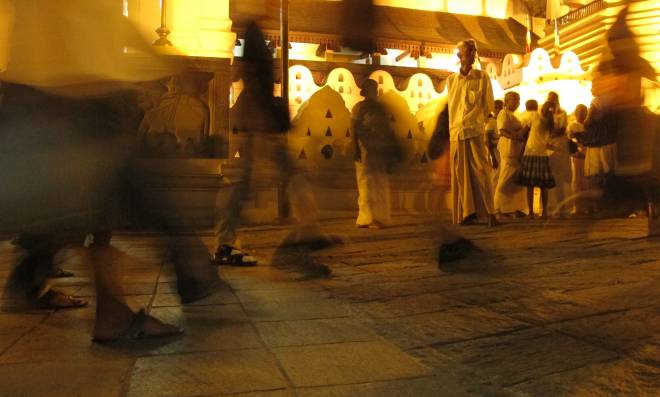 16. Take the train
Train rides in Sri Lanka were a highlight for me. The route from Kandy to Nuwara Eliya is a popular one, hugging the mountains as it winds its way upward. Take in the views of the tea plantations, steep drop-offs and dramatic deep gorges.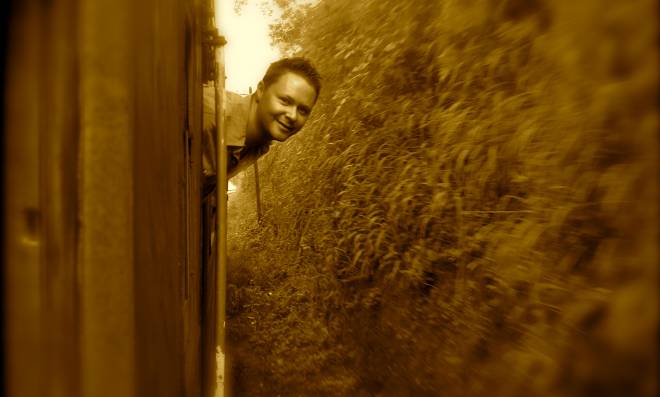 17. More friendly locals!
Bring sweets, or buy them their for the kids. Pens, country pins and small tokens from home are nice things to leave with the smiling kids!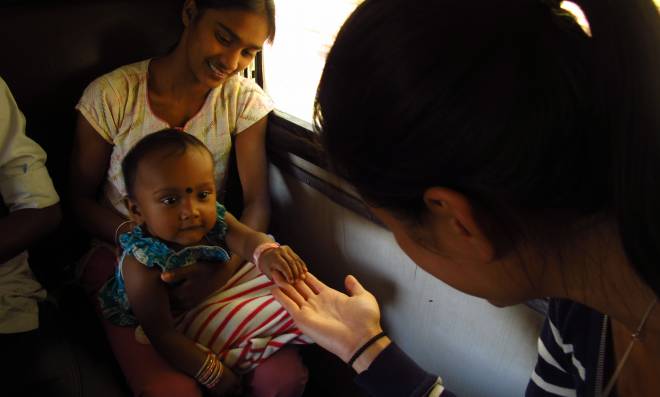 18. Gorgeous waterfalls.
Up in hill country you can see loads of waterfalls, and why not refresh yourself with a dip? Close to Nuwara Eliya there are at least 10 that you can hike to easily. Grab a bathing suit, and start walking!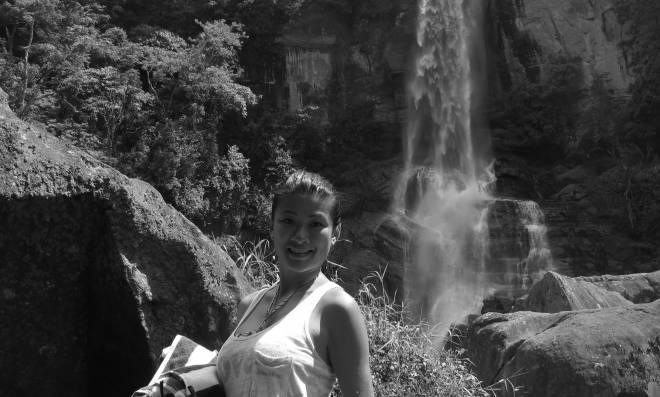 19. Taking a dip
Although one can't bathe in all the waterfalls, take advantage if you do get the chance, like I did here! (close to Nuwara Eliya up in Hill Country)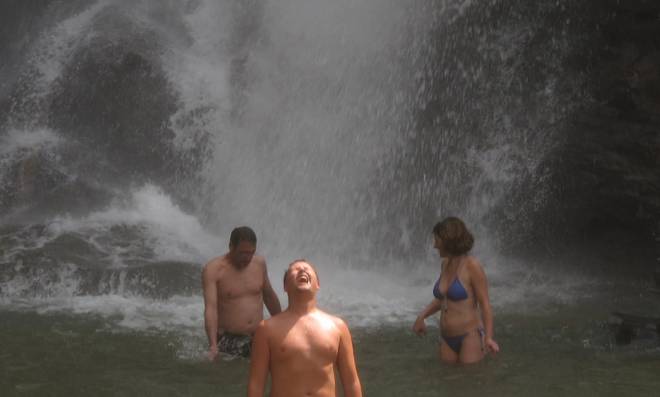 20. The people of Sri Lanka
The people really were one of the highlights of the trip for me. They have dealt with 30 years of Civil War and the scars are still visible. The people's resilience, perseverance and strength of character really comes through. (This was a local man who sold bananas from his home-made stand not far from our hotel).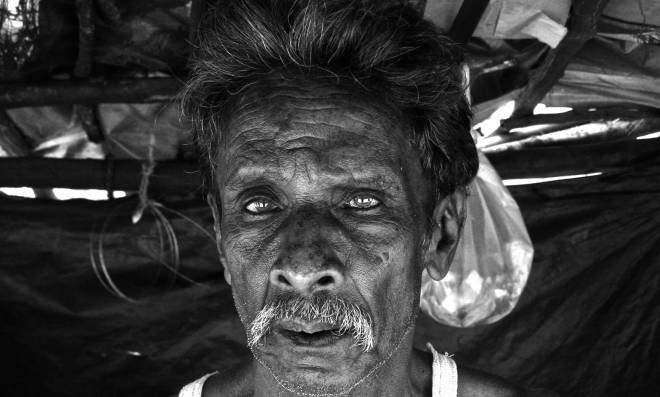 21. Lion Rock
Sigiriya, the highlight of my trip. People ask me how I compare Sri Lanka to other countries? I would say a mix of Thailand/India/Nepal all rolled up into one. It's far less crazy/chaotic then India, much less developed then Thailand. With so many different layers you can peel away in such a small country, it should be at the top of your bucket list, before the rest of the world figures it out!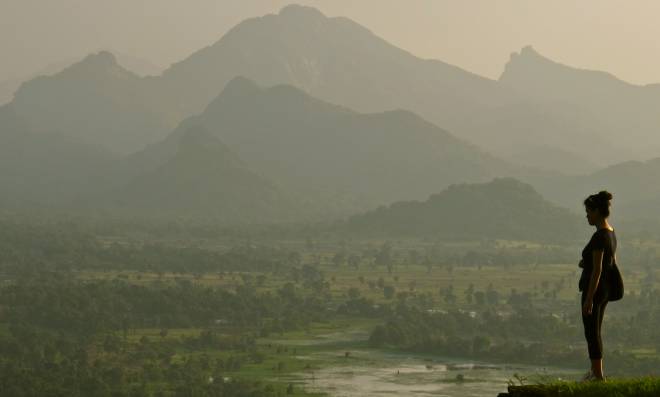 You may also be interested in...