(Last Updated On: August 6, 2016)
Together with Tiger Nation, our brand new Facebook contest The Wild Tiger Challenge is an opportunity to raise awareness for the wild tigers of India, and to win an incredible 15-day tour to India too! Pick your favourite tiger from the six displayed and then get your friends to place a paw on your profile – each paw is an entry into the draw! Today we preview the six tigers of the Wild Tiger Challenge, each with their own unique backstory. Read about them here, and then head to our Facebook page to enter!
1. Machali
Machali is one of the world's most famous tigers, with films, books and even lifetime achievement awards making her a star in the wild tiger world. Having grown up with a steady stream of pilgrims walking through her territory to pay tribute to their gods, she remains unfazed by human admirers. A fearless but caring mother, she has nurtured nine cubs in four separate litters. One of the only tigers ever seen to kill crocodiles, Machali is tenacious! Now, having raised cubs to adulthood and with her fair share of battles under her belt, Machali is Ranthambore's matriarch, and many of the park's tigers are her offspring. And her legacy will live on in nearby Sariska, where two of her daughters were moved to start a new population. Most recently, Machali is making her way back into old territory claimed by her daughter Satra who is now busy raising cubs. Is she making her come-back?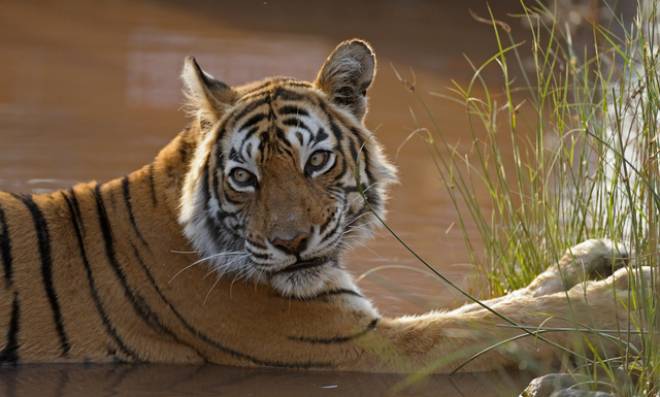 2. Satra
One of Machali's daughters, Satra is plucky and determined, having controlled her own territory from a young age; and even chasing her own mother away when she was old enough! Although she has dominated the other females in Ranthambore, she has only mothered three cubs. Born in May 2012, it's believed that Dollar is the father.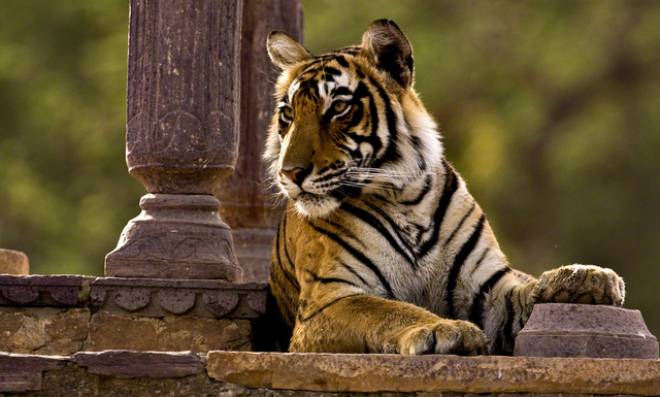 3. Dollar
Named for the dollar-shaped pattern on his right flank, Dollar has really made an impression on tiger experts. Part of a successful litter of three male tigers, Dollar has stunned the tiger world by 'mothering' two four-month old cubs, whose mother died in summer 2011. He's an attentive dad, having protected and fed the cubs from ever-present dangers in their forest home – behaviour never before seen in the wild.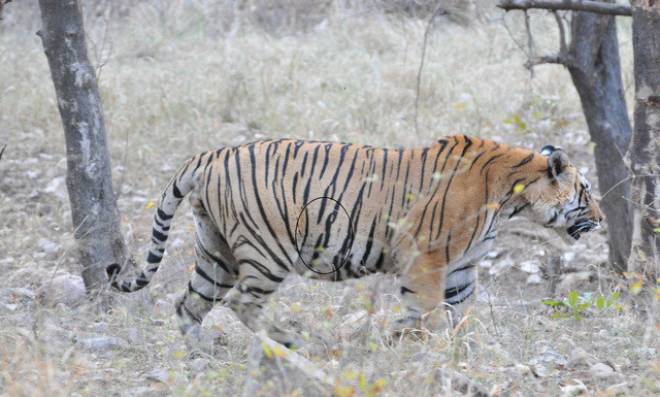 4. Wakeeta
After her mother died when she was just a teen, Wakeeta went on to survive the perils of the wild and establish her very own territory. At the moment she's parting with her first litter who she raised to adulthood. Well done Wakeeta! Will she raise another litter soon?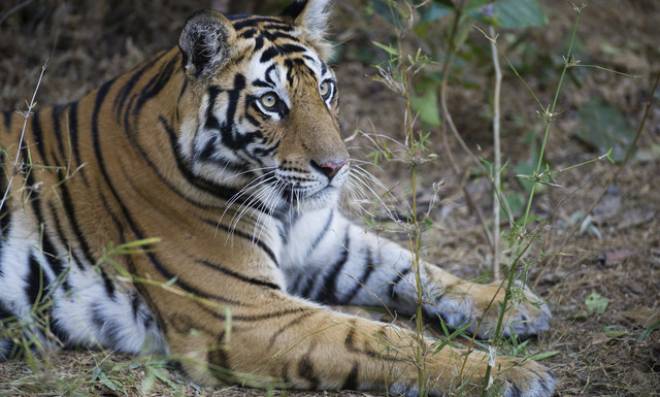 5. Jaya
Jaya is a favourite with the visitors and an easy tiger to spot. She's a bit of a bully though – having beaten her sister in the race to inherit her mother's territory. Since then, she's attracted the attention of the park's bad boys – but hasn't settled with any of them just yet. Let's hope we see some cubs soon!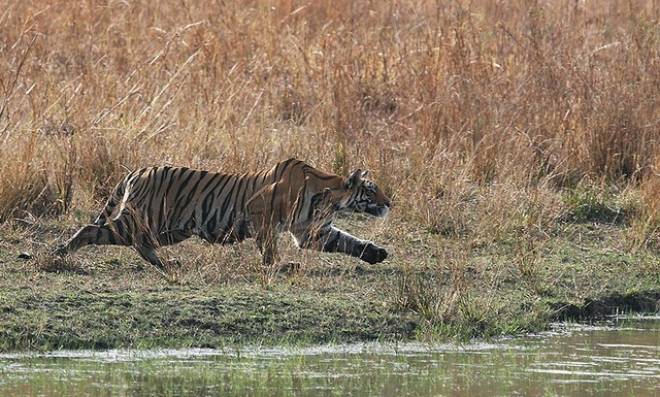 6. Shashi
Shashi has been named after the Hindi word for 'moon', thanks to his night-time antics. He's a large, energetic male who has forged a huge kingdom to match his boundless energy. Unperturbed by visitors and unafraid of the nearby villagers, he often has to be herded back into the reserve; usually caught red-handed snacking on cattle in the dead of night. He's also one of Bandavgarh's lotharios, and has recently been spotted in the company of a shy tigress named Tulsi.