For nature lovers, sun worshippers, photographers, surfers and beach bums alike, Costa Rica is something of a paradise – and comparatively unspoilt. Large areas of the country are still covered in lush rainforest criss-crossed with inland waterways and stocked with a huge variety of wildlife, and it's great to see the National Parks being preserved and supported by responsible tourism.
On The Go have recently launched a selection of adventurous Costa Rica tours taking in both beaches and jungles – and active volcanos. Here are a selection of snaps by staff and visitors on the first trips.
1.
Costa Rica is a tropical paradise, comparatively unspoiled and boasting a wonderful climate, lush vegetation and scenery and incredible wildlife. It is a photographer or nature lover's paradise...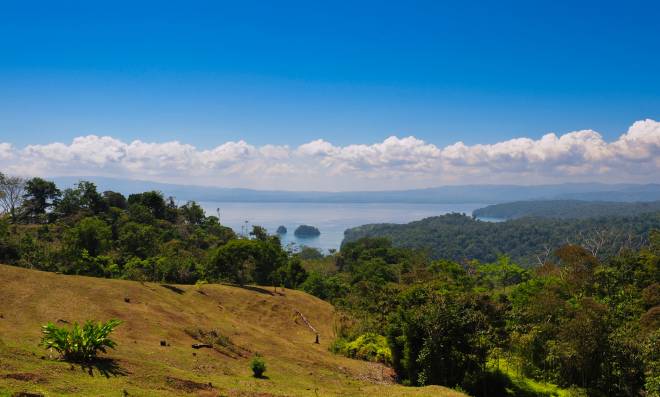 2.
...but also perfect for beach bums. Check out this white sand beauty in the Manuel Antonio National Park.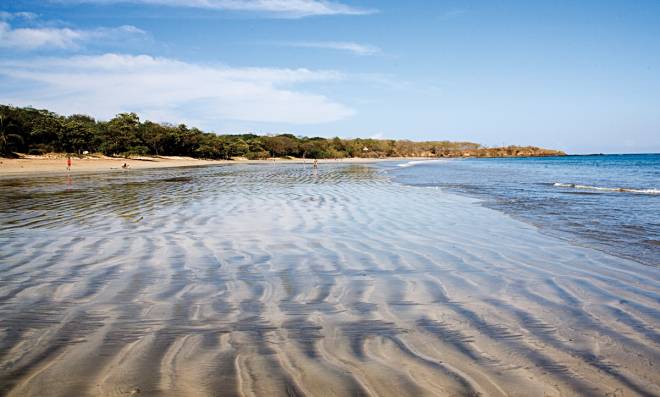 3.
The inland waterways take intrepid travellers closer to the wildlife in inaccesible tracts like Turtuguero National Park. Riverboat is one hell of a way to travel!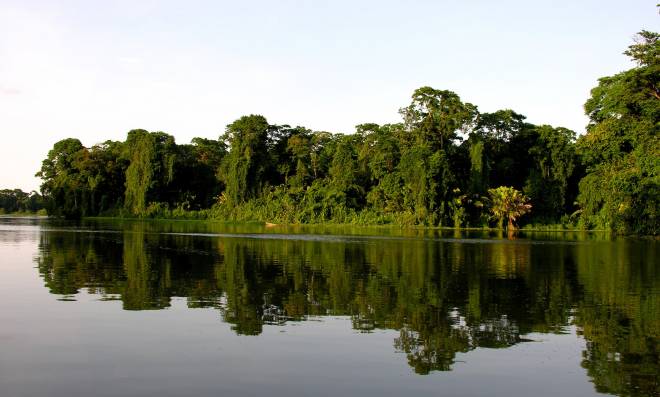 4.
Towering, fuming Arenal in La Fortuna is an active volcano that more intrepid trekkers can take on. Others may prefer to watch her smoke with a cocktail in hand.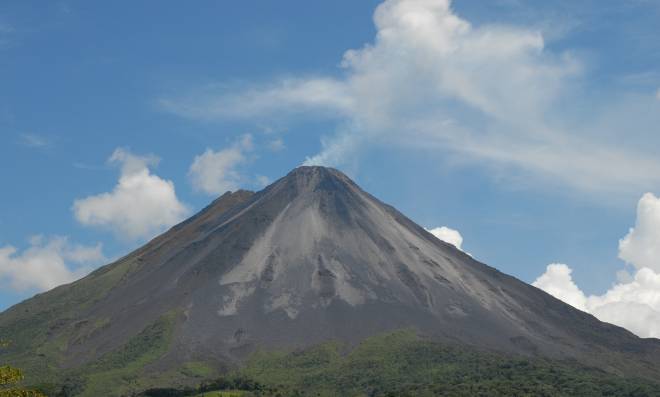 5.
This is Poas volcano just outside San Jose (Costa Rica's capital) - seen here from the point of view of an intrepid tour guest inside the crater!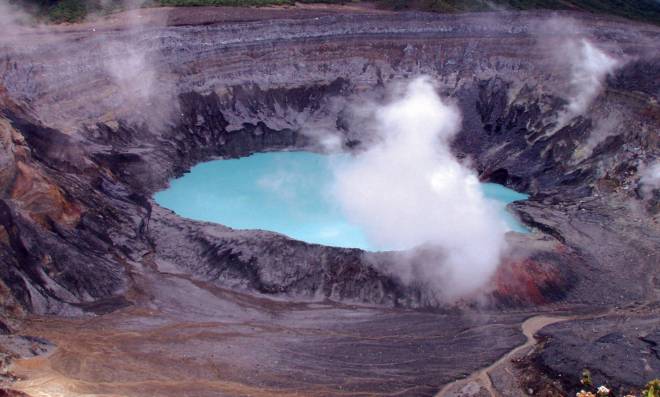 6.
Both coasts of Costa Rica boast great beaches and in some spots on the Pacific coast such as Manuel Antonio the surf is pretty well the best in the Central America. Just in case you need any more reasons to visit!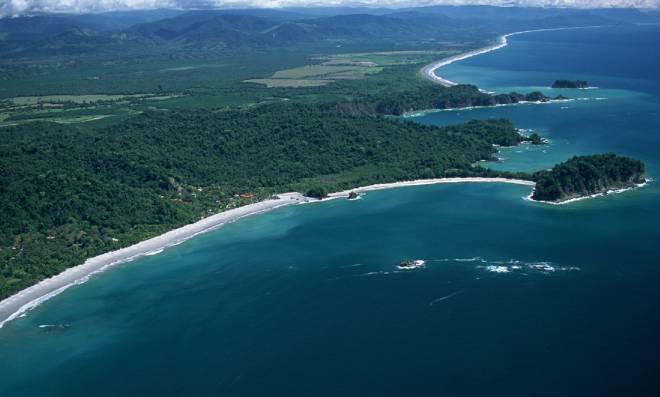 7.
Toucans are one of the characteristic birds of Costa Rica. Very photogenic and they don't mind posing either!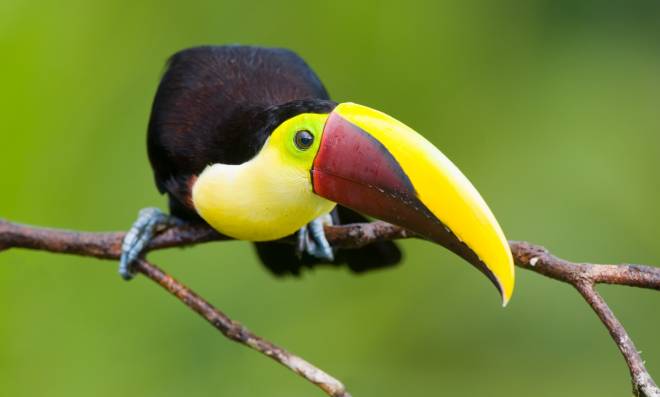 8.
Sloths are one of the main wildlife attractions for many visitors to Costa rica - they are hard to spot in the wild but our guides know the signs. These guys are just hanging out...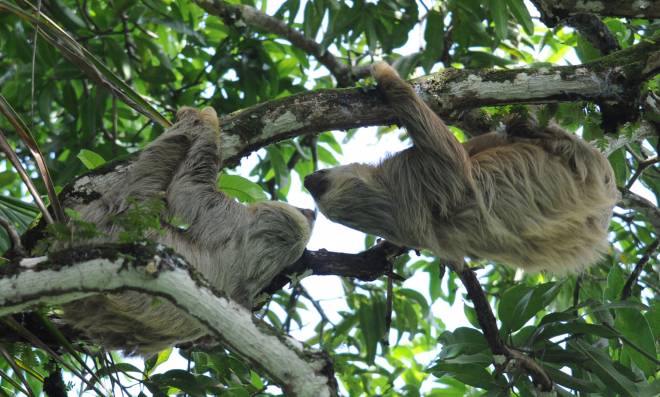 9.
A monkey poses on the sign to Manuel Antonio National Park in Costa Rica. There's plenty more inside the park.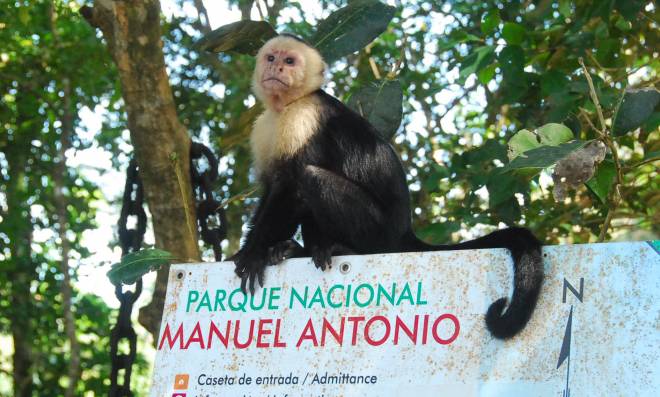 10.
Ziplines are a great way to see the forest. Plus you get to kick your legs in the air and scream wheeee! A tour highlight for the child inside.