(Last Updated On: October 17, 2016)
On The Go is proud of our bi-annual trips to participate in the migration of the Berbers, either ascending (in May) or descending (in September) from the High Atlas into the Dades Valley. This five day trek protects families and cattle from the worst of the mountain winter, and provides new grazing in summer. It is one of the oldest nomadic traditions in the world and we feel truly privileged to tag along!
This is one of our most authentic tours, sleeping in camps with the same basic facilities as have sufficed for thousands of years. The hospitality of the Berbers, the atmosphere at night, and the majesty of the landscape make this an unforgettable trip.
Check out a handful of photos below!
The Migration of the Berbers itinerary
1. Single file
A Moroccan Berber keeps pace with his camel on their bi-annual migration. This nomadic way of life is millenia old.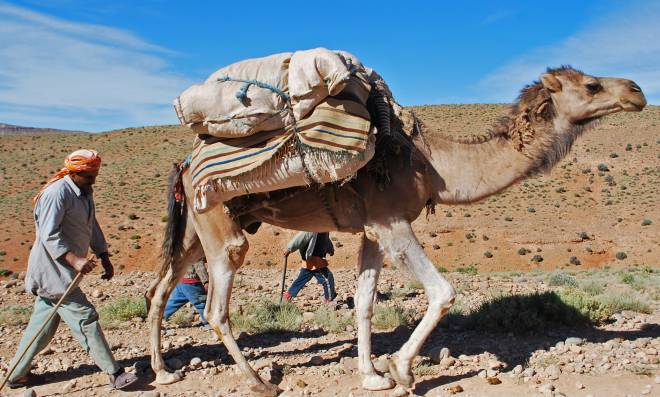 2. Spot the chickens
A family and their pack animals on the path from the High Atlas to the lower Dades Valley.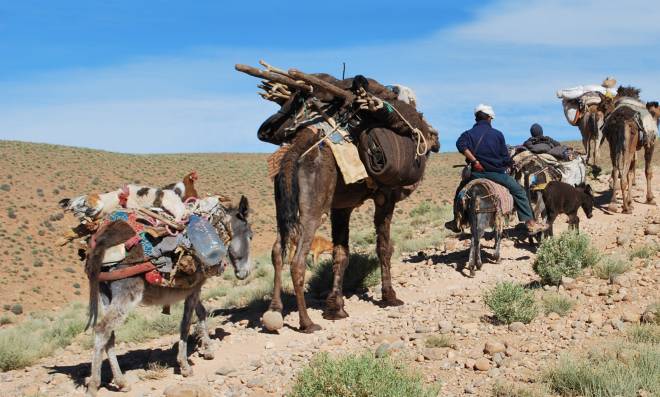 3. Herd instinct
Also along for the trip come flocks of sheep and goats. By the way - these guys snore!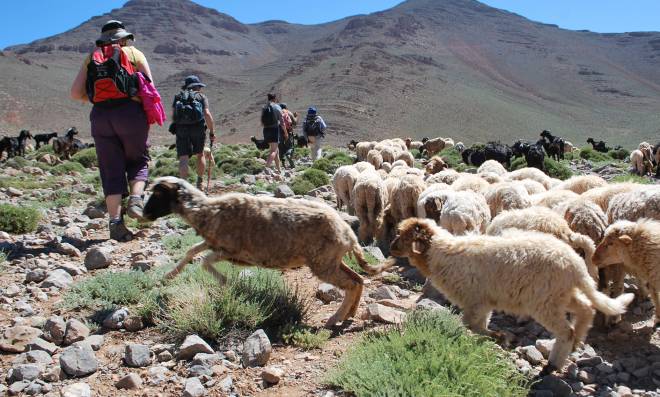 4. Up and at 'em
Already under way in the morning gloaming. Each day the Berbers trek for about six hours starting very early indeed.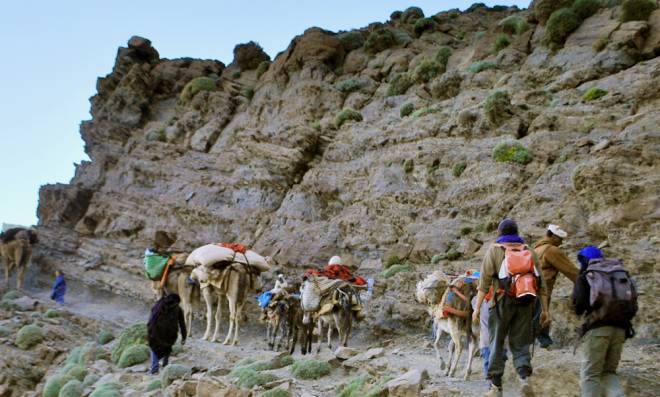 5. Tea time!
Once the hottest part of the day arrives it is time to make camp, and brew some mint tea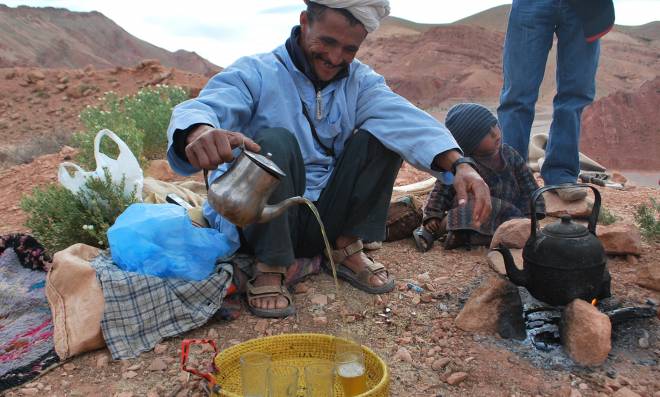 6. I know this one
Although mornings are taxing, each afternoon there's time to sit in the shade, drink tea and enjoy a sing along.