I recently returned from a tailor-made trip to India, and had these incredible photos to share of the magnificent Taj Hotels and scenery. Take a unique look at India and discover something new!
1. Falaknuma Palace Taj
Arriving into Hyderabad, the heat, hustle and bustle enveloped as we drove through the city. Sitting atop a hill, the Falaknuma Palace Hotel glistened like a beacon. This is truly one of the most spectacular hotels I have every stayed in – everything this had been thought of and considered, and you can enjoy a very informative tour the lovingly restored Palace, through the vast rooms and around the sprawling grounds.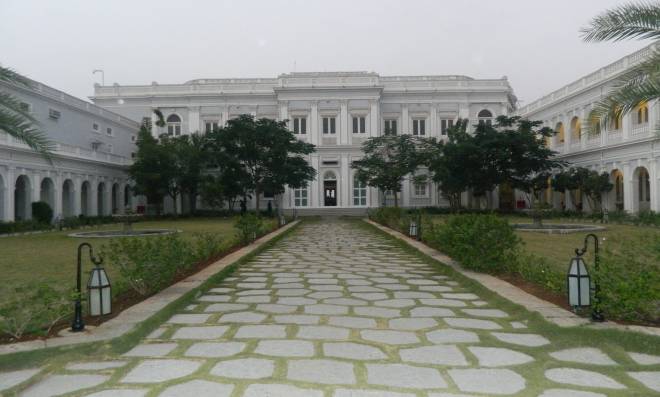 2. Qawwali Performance
This ancient tradition is a form of Sufi devotional music originally performed at shrines throughout South East Asia. This groups love and enthusiasm for this art form was clearly visible in the moving performance in Hyderabad.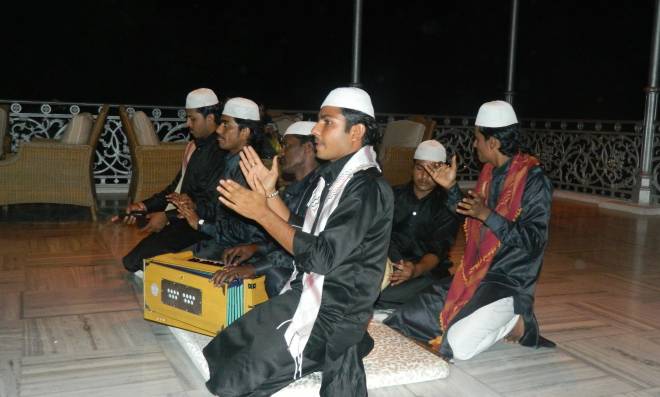 3. Golconda Fort, Hyderabad
This ruined Fort, in what was once the market city for the diamond trade, attracts a huge amount of local tourists who spend a family day out exploring the site and climbing up to the lofty heights of 400ft. This created a wonderful atmosphere on our arrival, almost like we were entering a friendly local village. This cleverly designed fort has gems such as wonderful entrance hall – when a clapping sound is made, that sound will carry to the hill-top although at other close points it may not be heard at all, or the 'whisper room' where the smallest sound when whispered in one corner, can be heard loud and clear in the opposite corner of the room.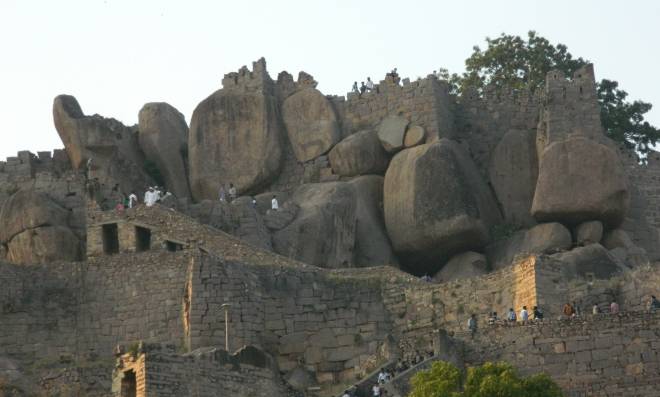 4. Room with a View. Vivanta by Taj -Madikeri, Coorg
After a 5 hour drive on some extremely bumpy roads, we wind our way up to the hill station town of Madikeri, through coffee plantation and beautiful untouched forest, and arrive at the Taj Coorg Resort. The setting and view made the drive worthwhile!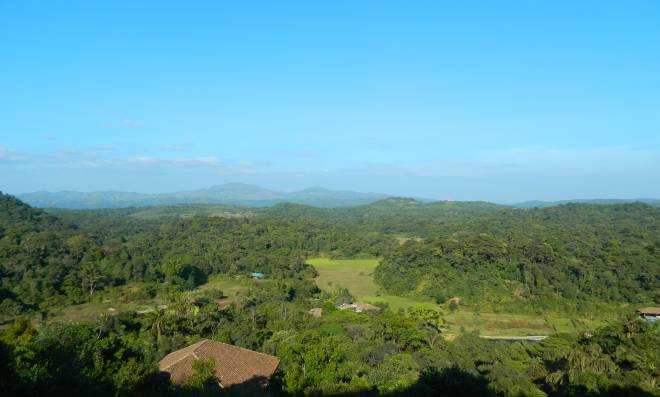 5. Cooking a curry
It was all hand on deck as we prepared and cooked our own 3 course lunch with the help of the wonderful Head Chef at the hotel.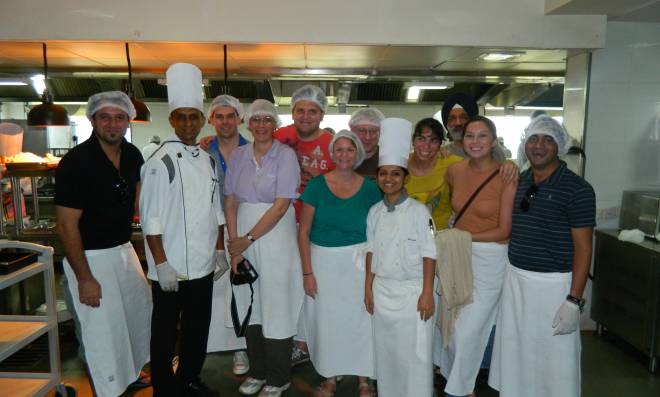 6. Sunset at Vivanta by Taj, Bekal
This stunning sunset over the Laccadive Sea was the perfect way to end a day of relaxing by the pool and enjoying some pampering time at the spa facilities.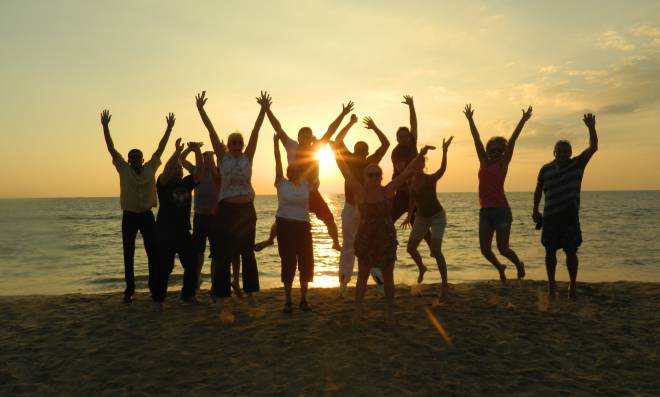 7. Homam Ceremony at Hotel
Dressed in our finest saris, we took part in a Homam ceremony, a ritual in which we made offerings into a fire, such as flowers, leaves and oils whilst reciting prayers and mantras. I personally found this a very peaceful and relaxing experience, the repeating of the same mantra whilst staring into the fire was very hypnotising.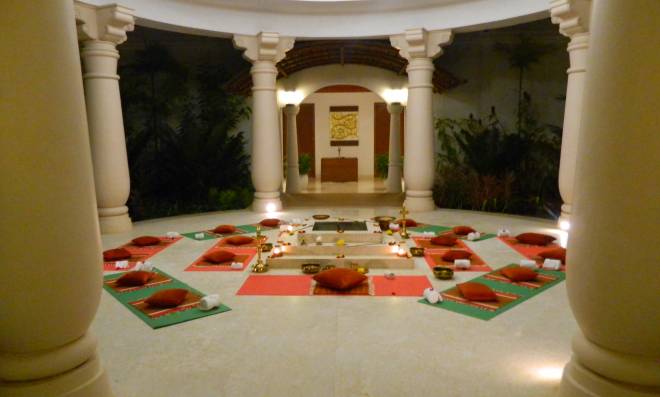 8. Traditional Keralan feast or Sadya!
Served on a banana leaf and eaten only with your hands, the delicious meal had over 25 different elements – from pickles, sauces, chutneys and breads to fried fish and curries all served on huge pile of rice, and to end, a dessert called payasams, a very sweet coconut based pudding.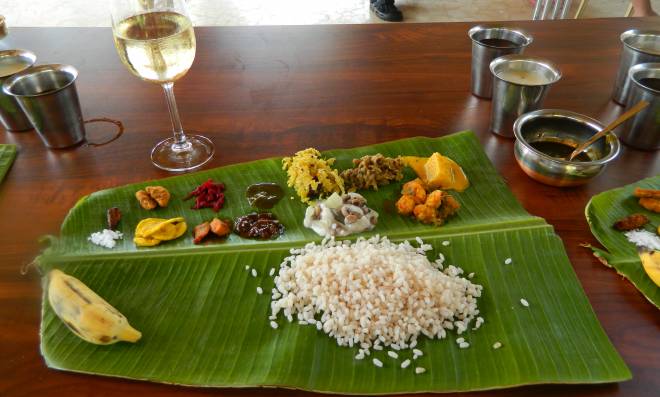 9. Kerala Backwaters
No trip to Kerala is complete without an overnight stay on one of the rice boats cruising through the backwaters. The boats come in all sorts of shapes and sizes, but each offered a relaxing stay, sitting on deck just watching the world go by – see local fishing villages and people going about their everyday lives.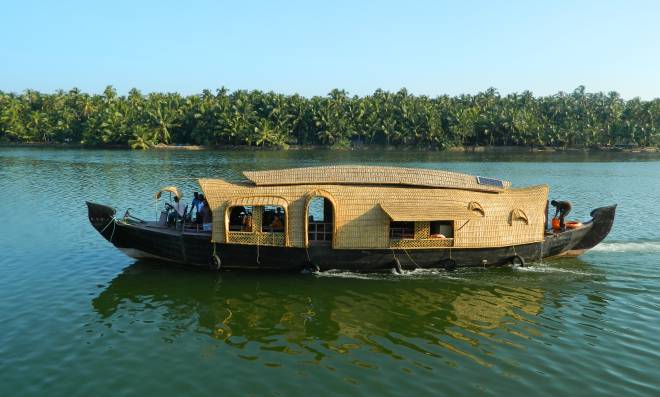 10. Mumbai markets
Coming from the relaxed shores of Kerala, Mumbai was a shock to the system. We visited a local markets (on a very hot day according to our local guide) and joined in with the locals, battering for goods and bustling for space to move!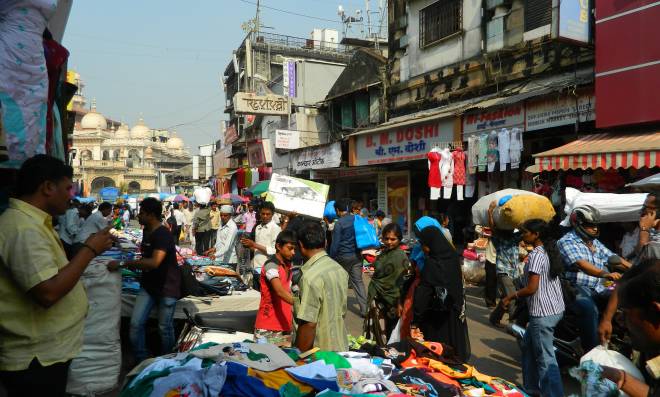 11. India Gate
No visit to Mumbai is complete without taking in the impressive Gateway to India, built during the British Raj, and an icon of the City.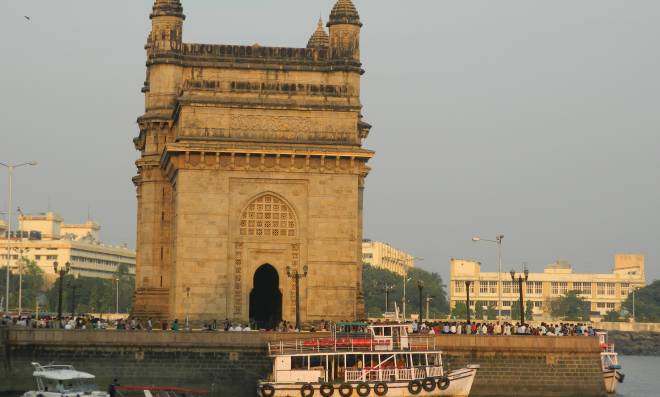 You may also be interested in...