Our first selection of photos from Cuba. No nightclub or carnival shots – yet! This handful of photos gives a small taste of the laid back charms of a visit to Cuba. Don't be fooled though – underneath the beautifully preserved ex-colonial exterior and sultry Caribbean vibes there lies a passionate heart. The beat never stops and the influence of this island on 21st century art and music is inspiring.
You'll never forget a visit to Cuba, though some of the longer evenings may be a bit hazy.
1. Viva La Revolucion
Revolutionary murals are a common sight all over Cuba and have had a huge impact on the iconography of politics and protest from Havana to Hampstead.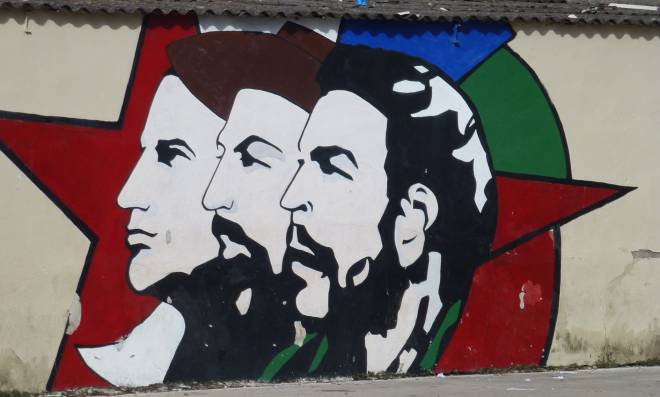 2. Travel in Style
On every street in town you will see American cars from the 1950s that have been kept running with sheer ingenuity and decorated with characteristic pizzazz.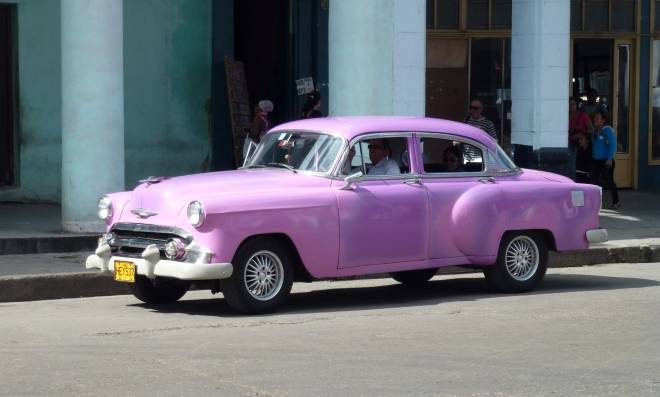 3. Local colour
Bright colours adorn this neighbourhood in Trinidad. Situated on the south side of Cuba in the middle of a UNESCO heritage site, this 500-year-old town boasts some outstanding museums and comes alive at night to the sound of Jazz, Son and Cubaton in a number of fantastic dance hall venues.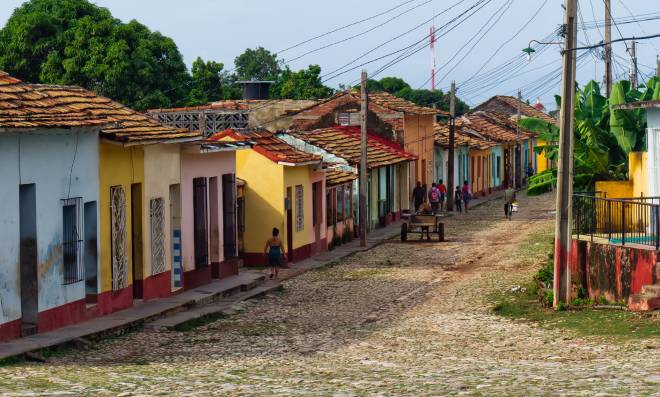 4. Vinales
Vinales is a perfect spot for a quiet stroll or horse ride, on the sleepy tobacco-growing west side of the island. The lush scenery and warm hospitality make this a relaxing highlight on many itineraries.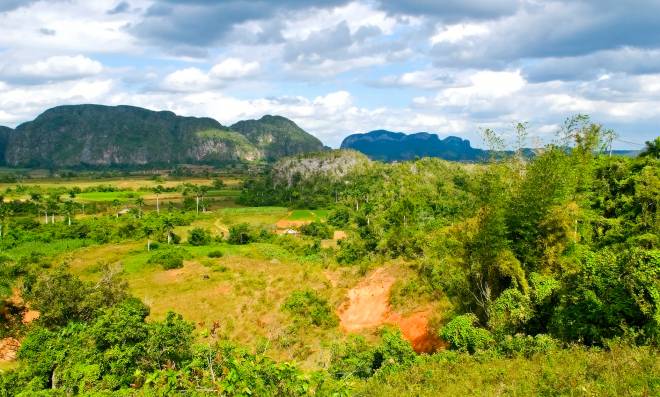 5. Town square
A feature of every town in Cuba is the beautiful colonial architecture. Preservation is not just for tourists in Cuba - it is a way of life and the grandeur of these ancient buildings is unforgettable.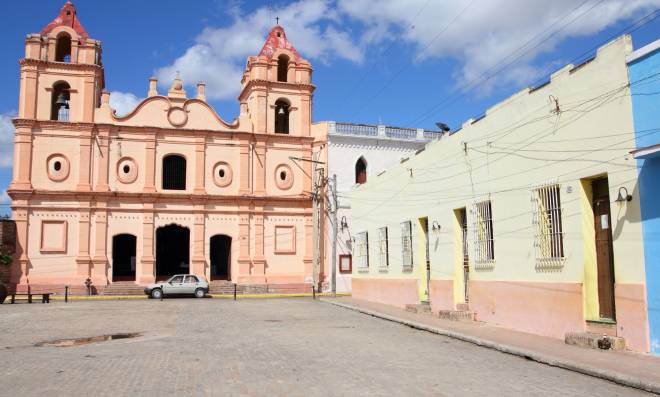 6. Quiet beach
Many beaches in Cuba are crowded with locals and holidaymakers having fun. This one, not so much. The south side of Cuba boasts many world class white sand beaches like this one a short hop from Trinidad.
7. Getting around
There are many and varied ways of getting around town in Cuba, from the living fossils of American 1950s automobiles to scooter taxis and of course, ex-soviet Ladas...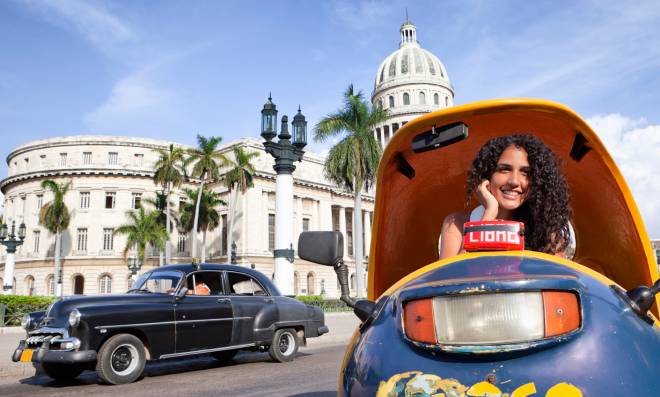 8. Horse and cart
...and for freight transport, you'll see many horse-drawn carts on the roads even in Havana.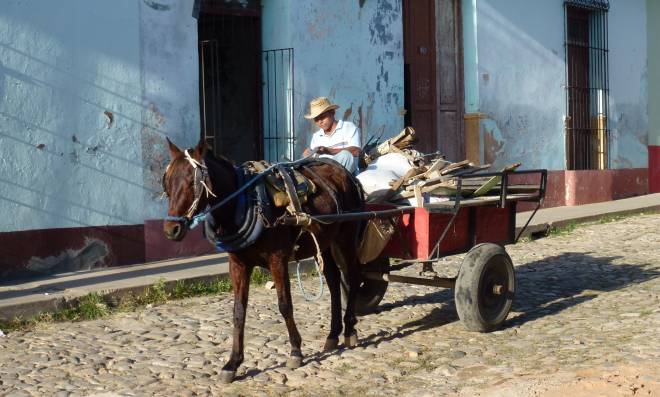 You may also be interested in...