(Last Updated On: August 9, 2016)
Every March in India and Nepal millions of Hindus flood the streets and squares of their villages, towns and cities for Holi, the festival of colour. As well as commemorating the story of Prahlada, who was protected from the flames by Vishnu, the festival symbolises the arrival of spring. All are welcome to join in the celebration.
And how is Holi celebrated? Why, by colouring each other in! Traditional white robes are worn and every reveller is armed with a dazzling array of dye and powder bombs, water pistols and all manner of chromatic weaponry. Anyone who gets close enough to get coloured is fair game!
Holi is one of our favourite festivals – exuberant, breathtakingly beautiful, outrageous fun and at the same time loaded with spiritual and emotional significance as revellers mark the transition into spring. It occurs every year in late February or March and we usually observe the festival in the town of Bharatpur, sandwiched between a visit to the pink city of Jaipur and a trip to the Taj Mahal. Check out our 2014 itinerary – and see the gallery below for some very silly photos from this year!
1.
Crowds shower each other with powder bombs and water pistols at the annual Holi festival, the 'festival of colour'.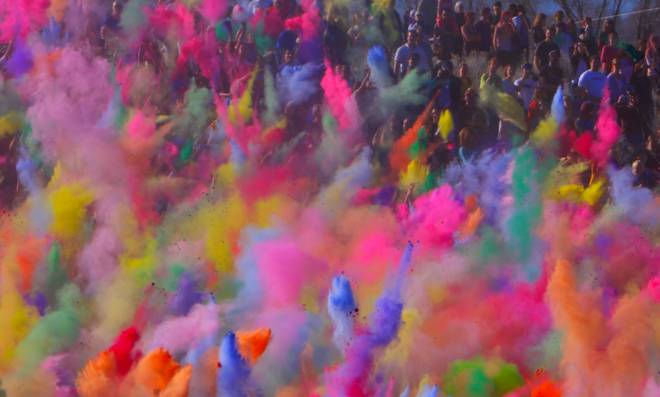 2.
Holi is a celebration of spring and new life. Smile!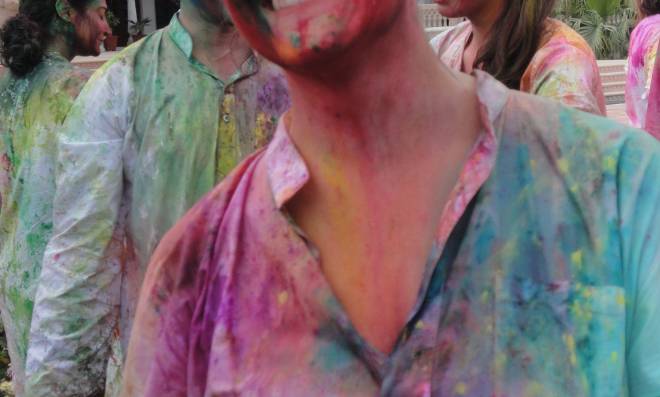 3.
Some of our tour group got a little close to the action!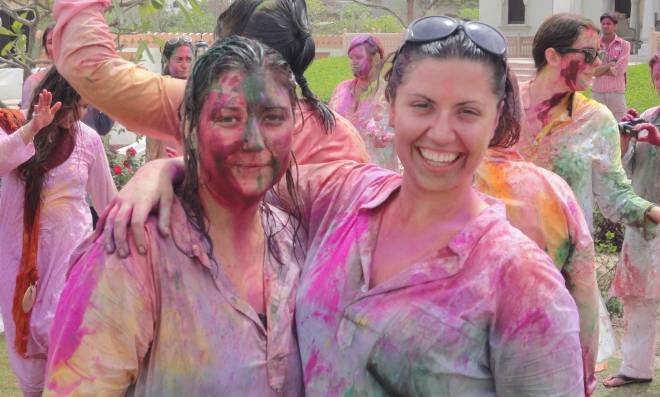 4.
This colour scheme was fashionable in the early 90s. All that's missing is a bumbag.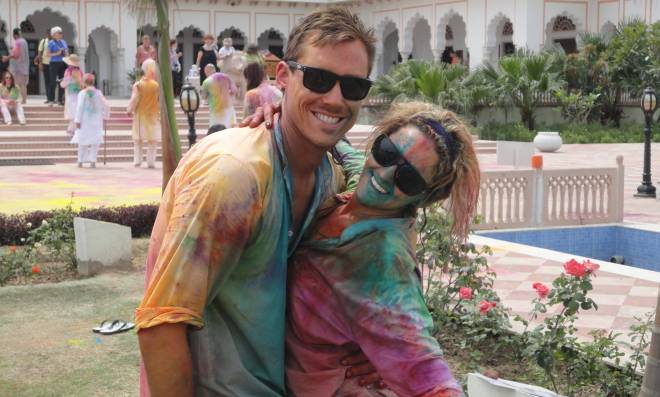 5.
Posing on the lawns in Bharatpur.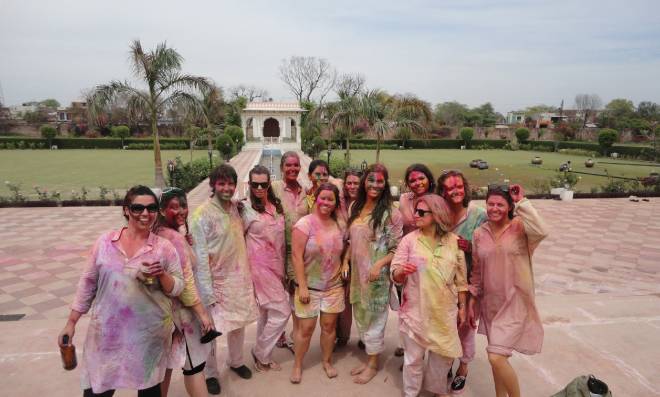 6.
Hands up if you need a new shirt.