I attempted the climb up Kilimanjaro last year with my brother to mark his 50th birthday.
We took the Machame route up – and, I must say, it is a bit of a tough old trek, but certainly possible for anyone with a reasonable degree of fitness. Altitude sickness, extreme temperatures and plain old fatigue are all things that may plague you, but the view from the top is more than worth it for those who make it.
Follow my journey as I take a trip up Africa's highest peak… and if you'd like to hear more about the trek, please do contact me directly at charlie@onthegotours.com
1. One big mountain ,,,
... and plenty of small steps to get there!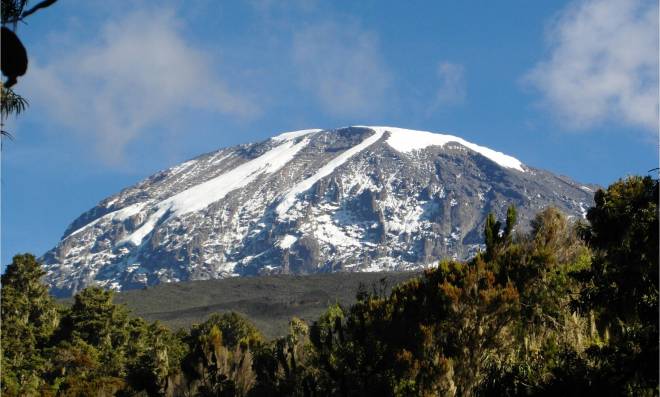 2. Our gentle start ...
,,,, was somewhat deceiving!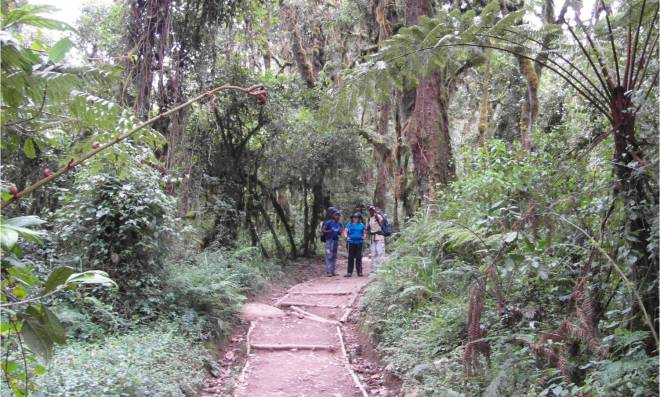 3. As very soon ...
... the terrain changed dramatically!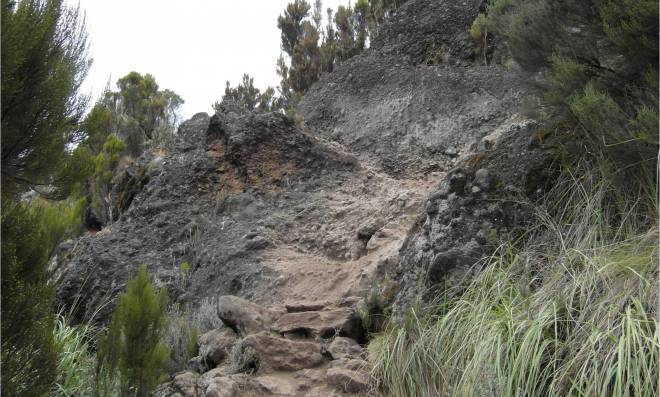 4. That Great Barranco Wall ...
... was a never-ending wall of rock to clamber, scramble and haul yourself over - great indeed!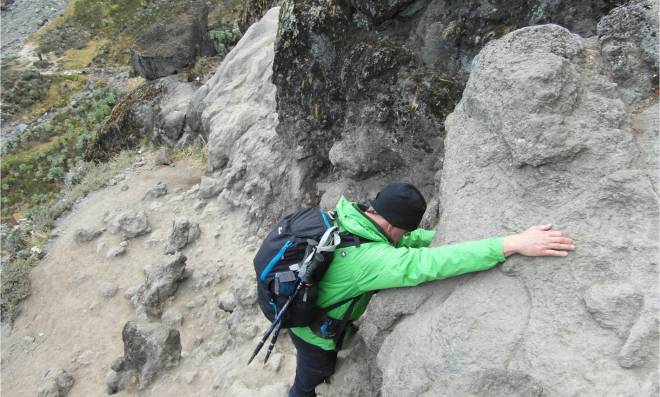 5. Phew - our lunch time stop ....
... was not quite as barren as the landscape :)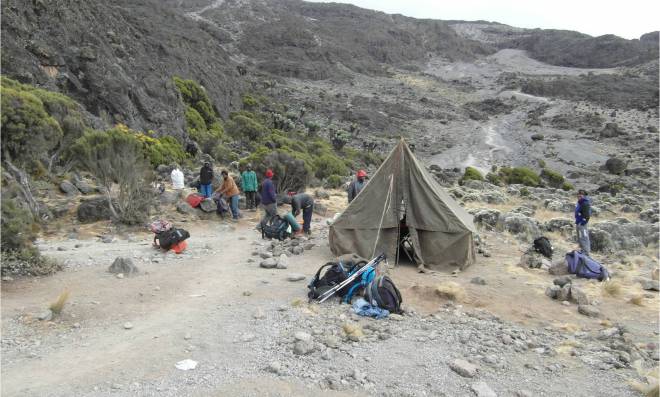 6. After a long first day ,,,
.... we set up camp for the night!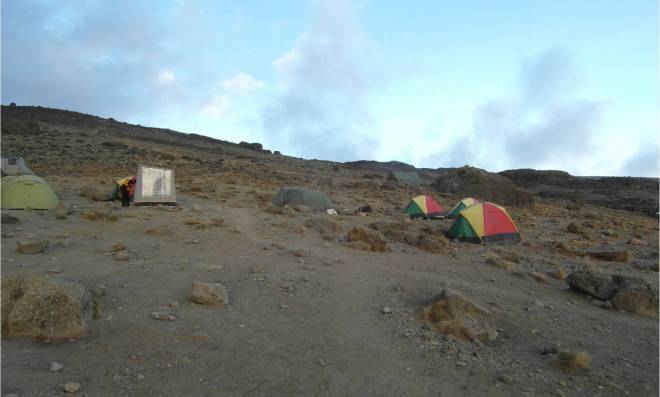 7. There is a path ...
... in here somewhere!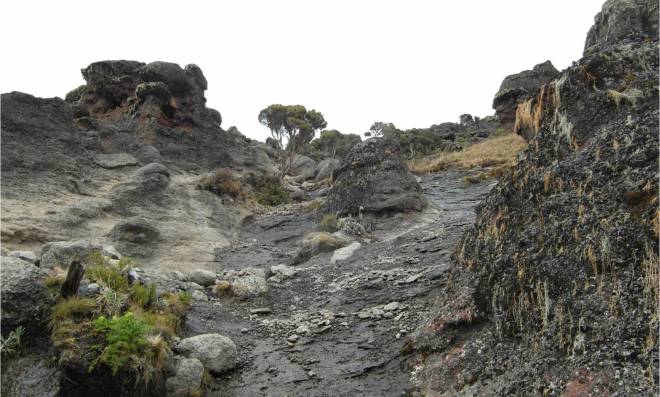 8. There were some amazing sunrises ...
... and spectacular sunsets on the mountain!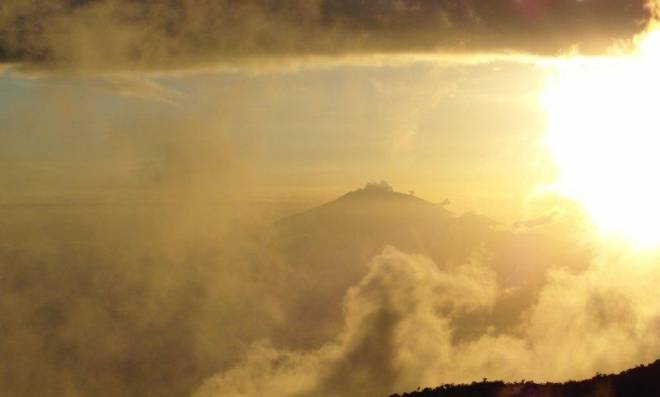 9. A relatively flat stretch ...
... if only for a while!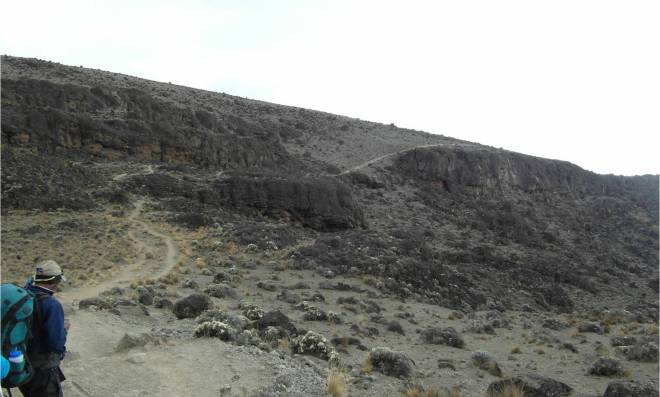 10. Being enveloped by mist ...
... and a massive drop in temperature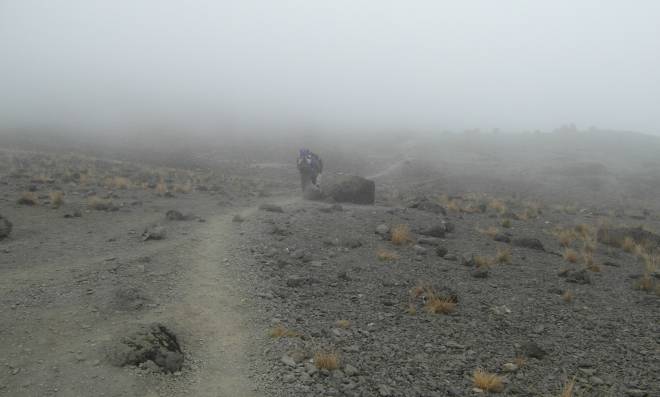 11. Our porters were amazing ,,,
... and just skipped up the mountain with ease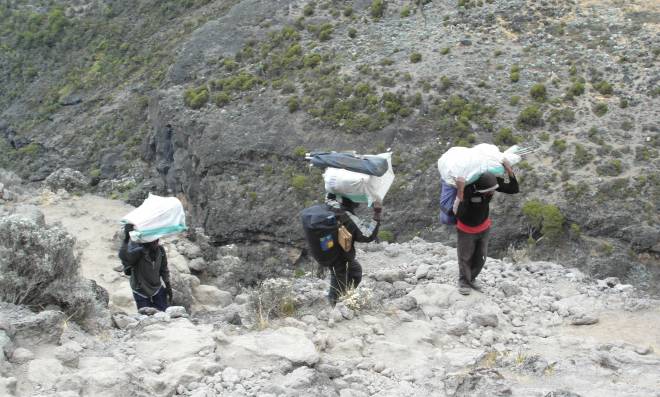 12. I look up ...
.... for yet another uphill stretch!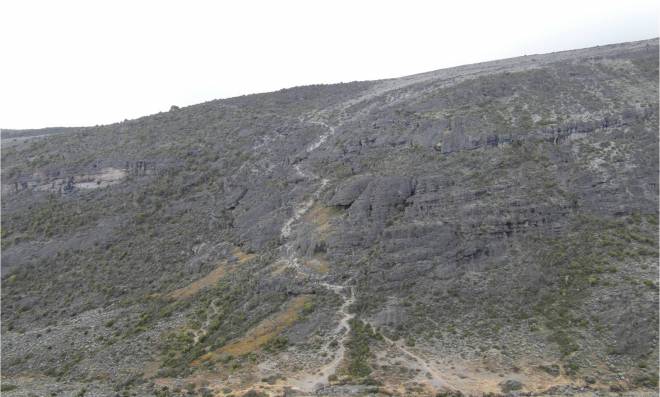 13. At last ...
... we get to base camp.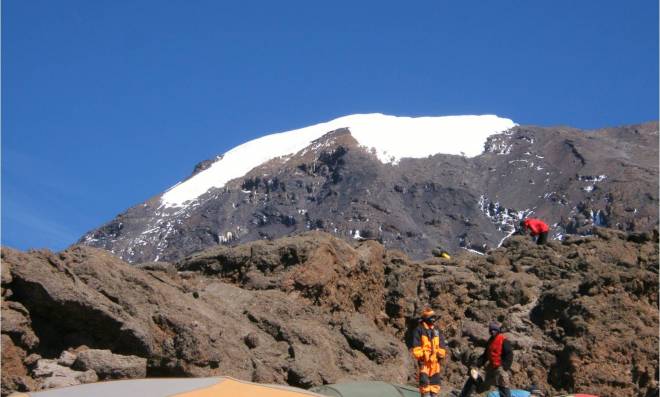 14. It's 6 hours straight up to the summit ...
... through the night, and then - the most spectacular sunrise!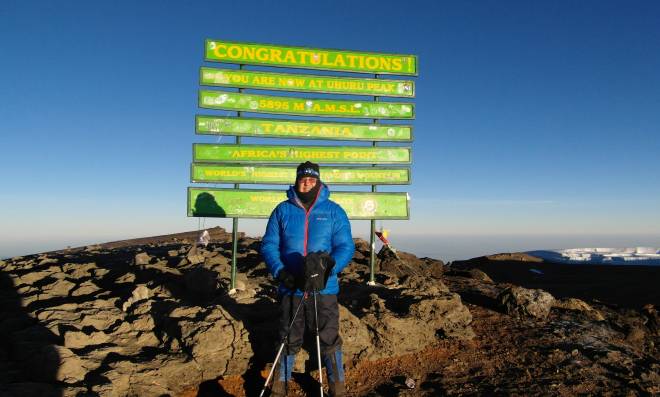 15. The glacier wall ...
... just stunning in the morning light!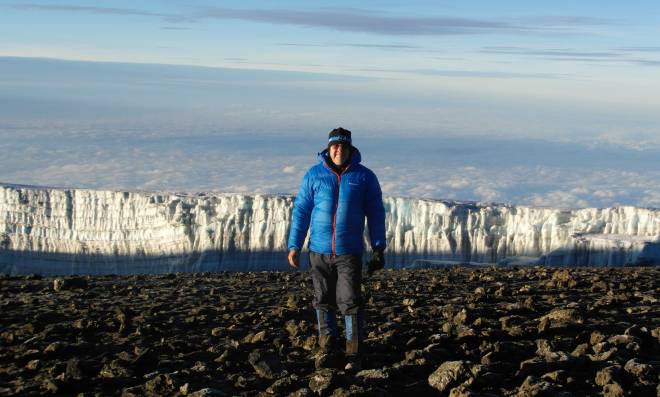 16. The Kilimanjaro Express ...
... is their equivalent of an ambulance!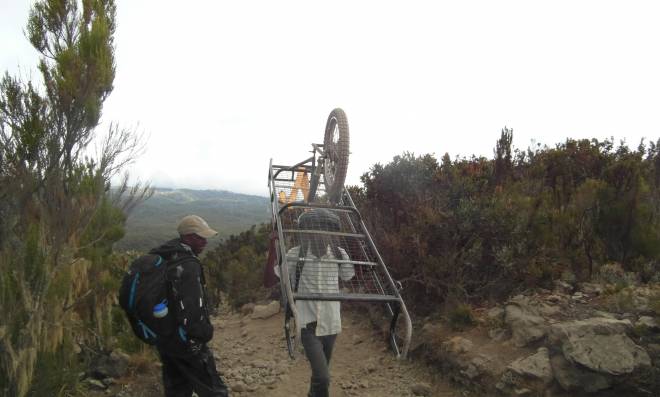 17. Our well worn boots ...
... at the end of a most amazing and rewarding trek!