With charming colonial architecture, a quaint seafront promenade and an interesting spiritual heritage, the small city of Pondicherry, has been drawing discerning travellers for years, in search of enlightenment and that authentic southern Indian experience. Now the city is attracting a new kind of traveller, those who wish to visit the home of the teenage boy who captured our hearts with his epic journey in the award-winning novel and film, the Life of Pi.
In the early 18th century this coastal city – now called Puducherry and endearingly referred to as Pondy in India – was settled as a French colonial enclave, and although they renounced their control more than 50 years ago, remnants of Gallic culture can still be seen here.
Wide boulevards lined with colonial houses, police officers sporting traditional kepis caps and belts, and the smell of freshly baked croissants wafting out of nearby bakeries evoke sentiments of Montpellier, while bumping rickshaws, bustling bazaars and beautiful Hindu temples quickly bring you back to India.
Before being shipwrecked at sea with no one for company but a Bengal tiger our young protagonist, Pi Patel, lived a simple life in search of spiritual enlightenment in this charismatic city, along with his older brother and zoo-keeper parents. Here you can retrace his footsteps, whether at the colourful Botanical Gardens which doubled as the backdrop for the family's zoo; at the bustling Grand Bazaar where a bashful Pi first caught sight of his childhood sweetheart; or at the 1000-year old Villianur Temple, the setting of the candlelit ceremony Pi attended with his mother.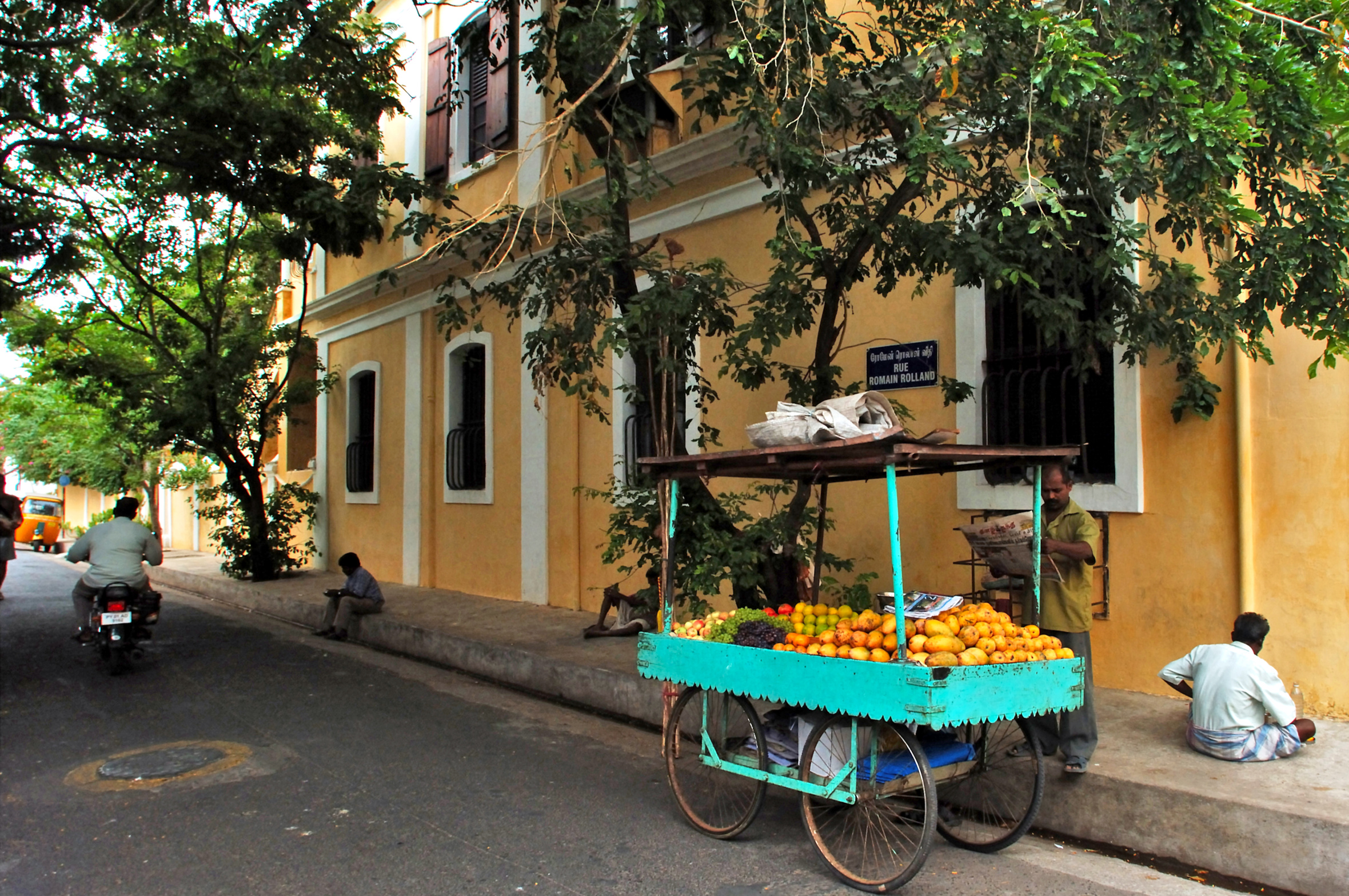 Besides providing the backdrop for the first half of the film, Puducherry has plenty of other interesting sights. Visit the enlightening Sri Aurobindo Ashram, a spiritual community that aims to fuse yoga and modern science; explore the Puducherry Museum, which though small houses a wonderful collection of archaeological treasures; receive a blessing from the elephant that stands outside the Sri Manakula Vinayagar Temple, dedicated to Lord Ganesha; and stroll along the wonderful beach front promenade.
Puducherry boasts an impressive array of cute coffee shops, temping bakeries and glamorous restaurants, many serving French cuisine but there is also a healthy assortment of Indian, Italian and Southeast Asian fare. Coffee and croissant in hand you can watch Puducherry life unfold in the morning hours, or in the cool heat of the evening enjoy a glass of wine with an al fresco meal at one of the city's many alluring restaurants.
You can visit beautiful Puducherry on our 14-day tour of India's southern states and see the story of Pi Patel come to life!