This stunning collection of photographs offers a glimpse of life on Dal Lake in Kashmir through the lens of our very own Sam Houldcroft. Exploring the lake's waterways Sam has documented the way of life that prevails here, from shore side shops and floating markets, to young rowers and glorious sun sets.
If you'd like to hear more about Sam's trip to Kashmir, please email him at sam@onthegotours.com
1. Arrival by shikari
After an interesting and somewhat hectic passage through Kashmir airport I began my drive to the beautiful Dal Lake, where I would then take a shikari ride to what would be my home for the next few nights.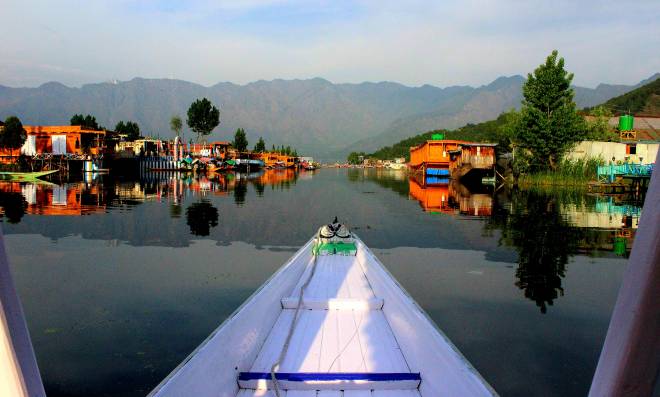 2. Houseboat home
This home would be a houseboat. The view was great, and bobbing lightly on the calm lake I could simply sit back, relax and take in the peaceful surroundings.
3. Dal Lake by evening
After unpacking my bags and settling in, I arranged for an evening tour of Dal Lake. Here you can find small trading boats selling a variety of produce, even salad!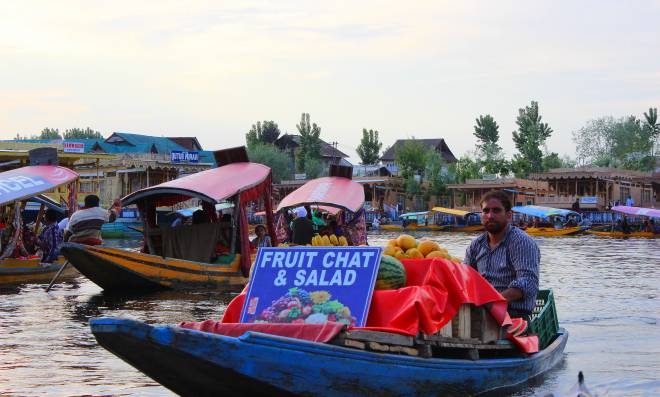 4. Life on Dal Lake
Taking a turn off the main drag provided fascinating insight into the everyday lives of the people that live here on the lake. Everything they could need is either on the lake, or shore-side, they even have there own supermarkets!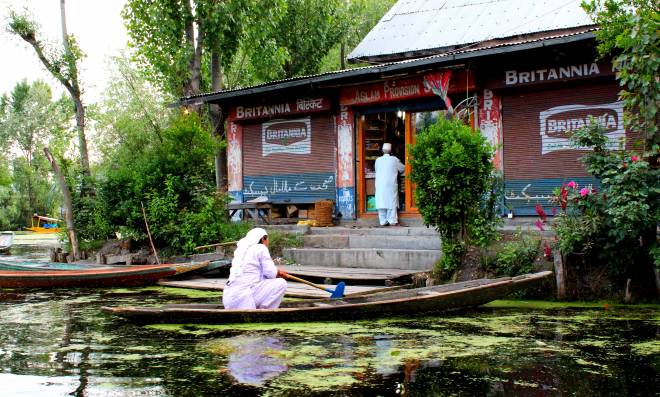 5. Growing up on the lake
From a young age the children here have learnt how to navigate small row boats so that they can maneuver the waterways on their own. To them, this is second nature.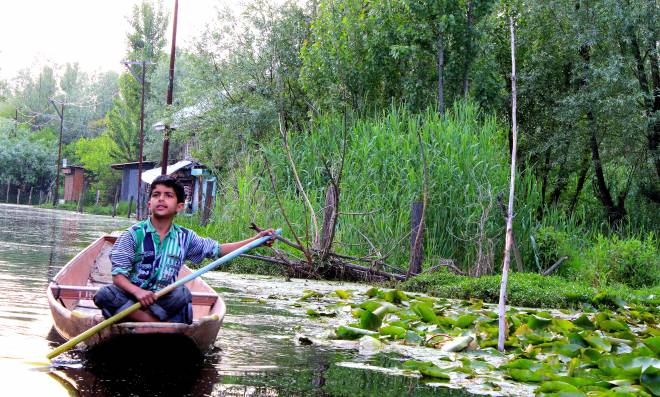 6. Sun set views
As the sun began to set over the lake we continued our leisurely tour of the small waterways against the backdrop of the pastel coloured sky.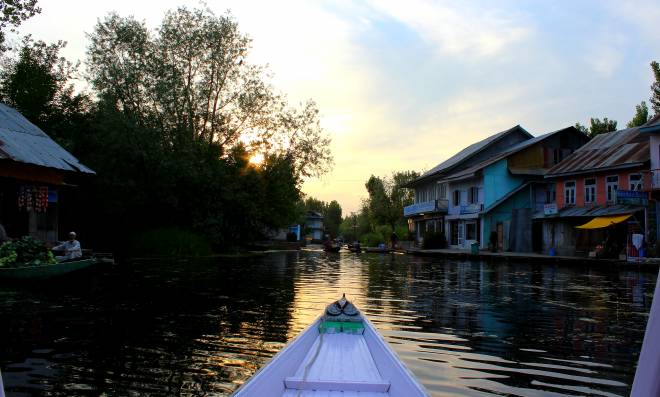 7. Peaceful evening hours
In the evening the lake is incredibly peaceful and silent. I took this time to relax. Just had to put on Kashmir by Zeppelin too - felt appropriate even though the track really has nothing to do with Kashmir apart from its name!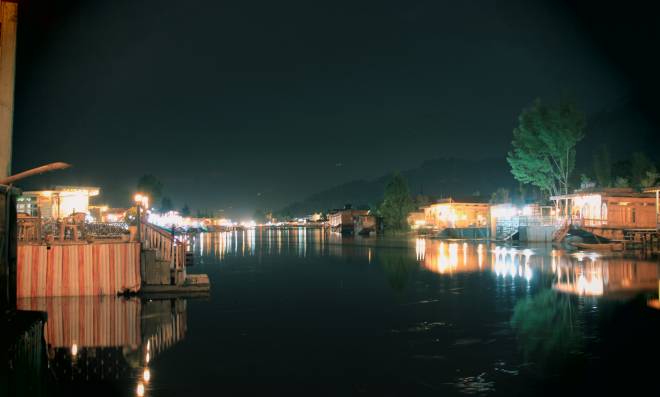 8. Floating market
After a surprisingly great nights sleep on the house boat I took an early morning shikari to the local floating market, where traders and farmers have been coming for the past 200 years to sell their produce.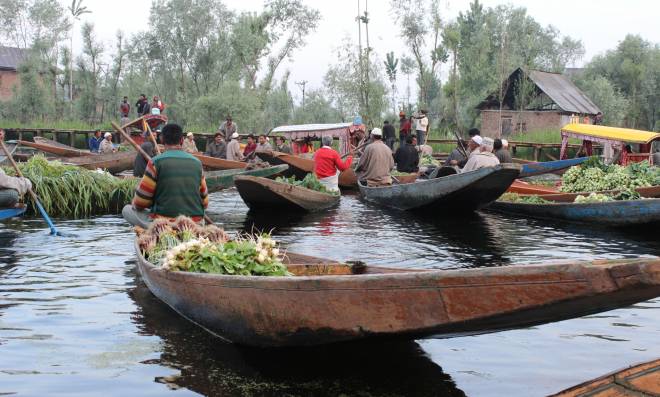 9. Market bartering
This really was a fascinating sight. I stayed on the sidelines and watched the bartering take place. Though on occasion negotiations got pretty heated, ultimately agreements were made with both sides happy with the end result.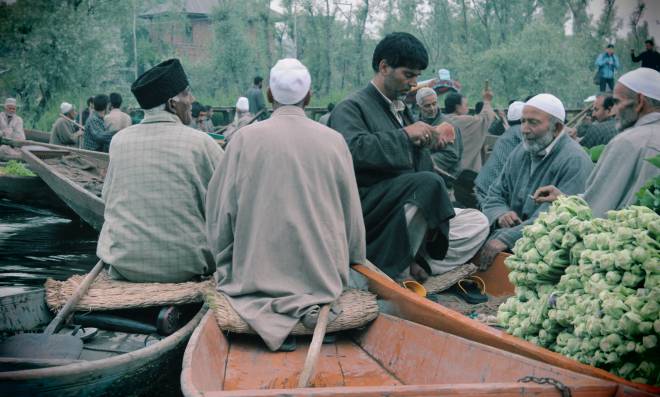 10. Social meeting place
The market is also a major social meeting place, offering a setting for both young and old to meet up, chat and catch up on the past weeks events.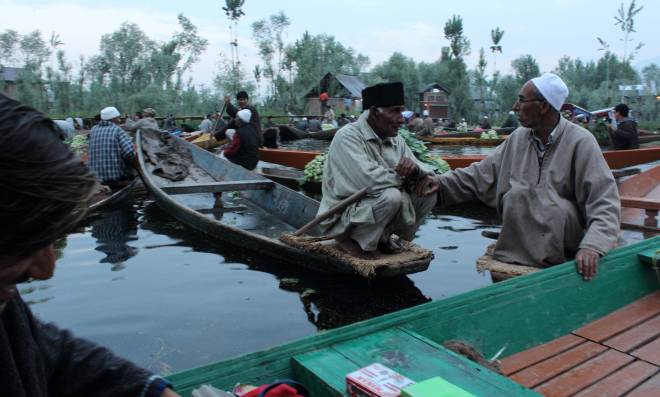 11. Into town
Later today I headed into town with my very knowledgeable local guide Masood. We wandered through these ancient streets, where it appeared as if time had stood still.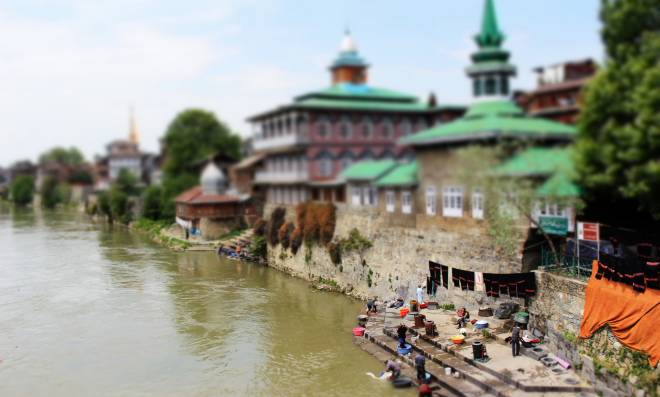 12. Pahalgam Mountains
After a few days on Lake Dal I headed to a place in the mountains called Pahalgam. This beautiful place is reminiscent of Switzerland with plenty of great treks, which can be done in just a few hours, or last several days.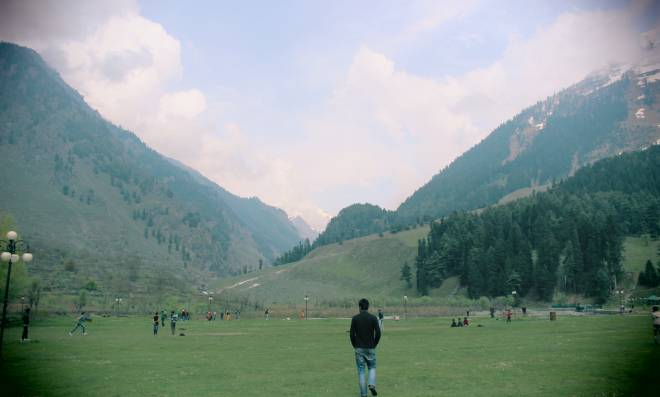 You may also be interested in...