Karen Peak from our Australia team recently travelled to Siem Reap in Cambodia. She visited the amazing temple complex and soon discovered that there's a lot more to than just the iconic temple of Angkor Wat … though Angkor Wat still probably steals the show! Discover what other temples she explored during her time in Siem Reap.
If you'd like to hear more about Karen's trip to Cambodia, please e-mail her at karen@onthegotours.com
1. THE NORTH GATE
Anticipating the wonders ahead as you pass through the North Gate. People, cars and elephants all pass through here.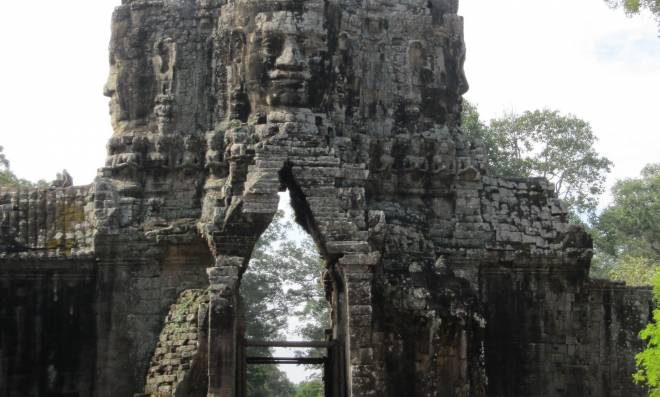 2. THE GIANT FACE
As we pass through the North gate we're greeted by a giant face of Avalokiteshvara.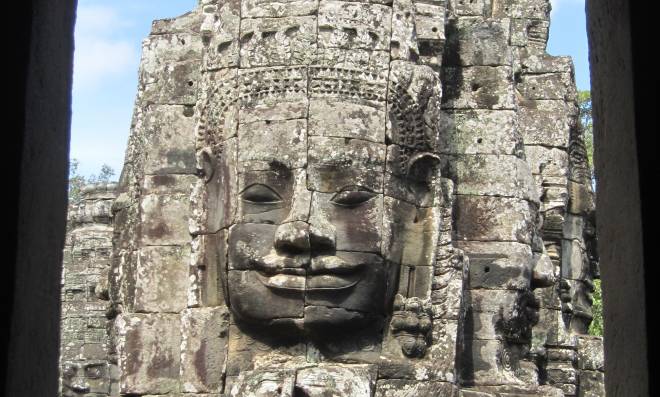 3. THE BANYON TEMPLE
Famous for its 216 faces of Avalokiteshvara and also resemble King Jayavarman VII, the Bayon temple was built in the 12 to late 13th centuries and features more than 11,000 figures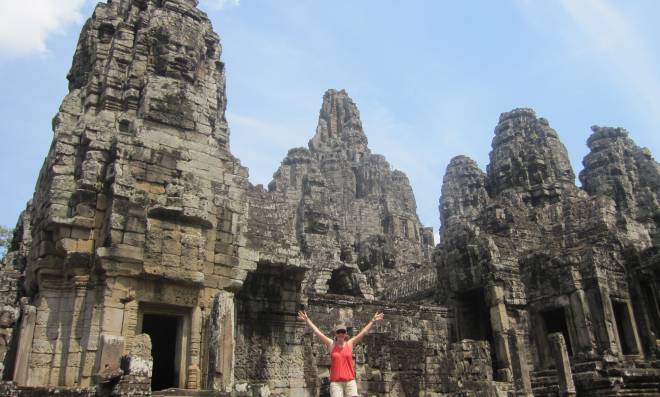 4. TA PROHM
Built in 1186, Ta Prohm is where Lara Croft Tomb raider was filmed. It's very popular with travellers of all ages and you explore the grounds that have been overtaken by trees - literally!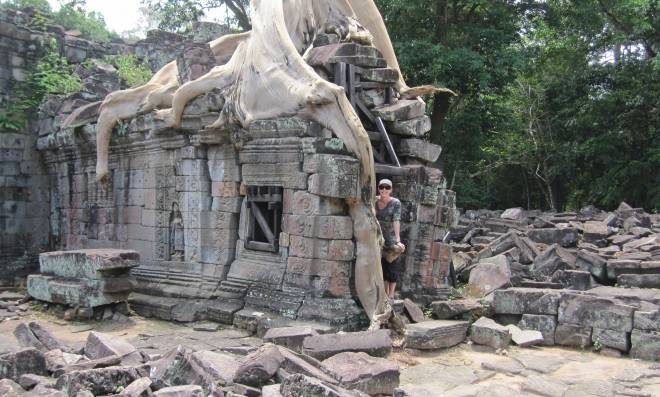 5. RUINS
Watch out for falling rocks! A lot of the area is still being reconstructed to its originally state.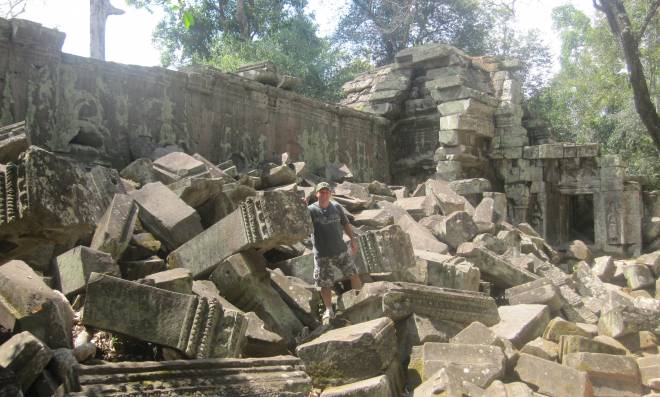 6. BANTEAY SREI
Famous for its pinkish hue, Banteay Srei was constructed in AD 967 and one of the few temples not to be commissioned by a King.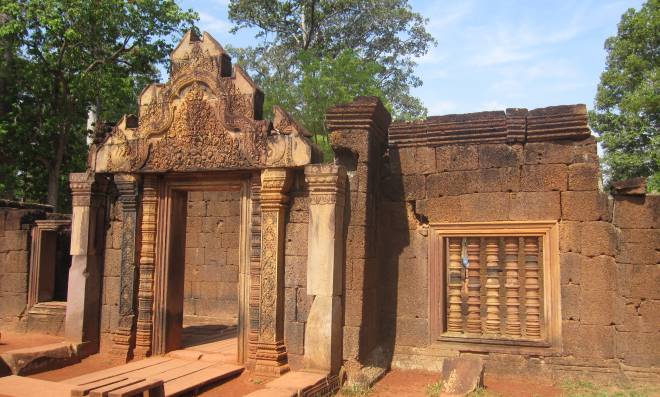 7. ANGKOR WAT
Sitting majestically on the lake, Angkor Wat is best viewed at sunrise or sunset or even viewed from hot air balloon.