Two weeks ago I presented you with a collection of photos looking at my time spent in Vietnam when I travelled on our 15 day Journey to Angkor Wat tour. This week let me guide you on a journey through Cambodia with photographs of floating villages in Kampong Phluk, the expansive Tonle Sap Lake, the infamous killing fields of the Khmer Rouge's genocide, the beautiful Royal Palace in Phnom Penh and, of course, the iconic temples of Angkor.
If you'd like to hear more about my trip to Cambodia, please email me at Mark@onthegotours.com.
1. Tonle Sap Lake
This is the largest freshwater lake in South East Asia and the source of 50% of Cambodia's fish consumption. During raining season the lake is filled by water flowing from the Mekong with 14 meters in depth and expands the surface of 10,000 square Kilometers. In dry season its size 3,000 square kilometres with two meters in depth and water flows out from the Lake to the Mekong.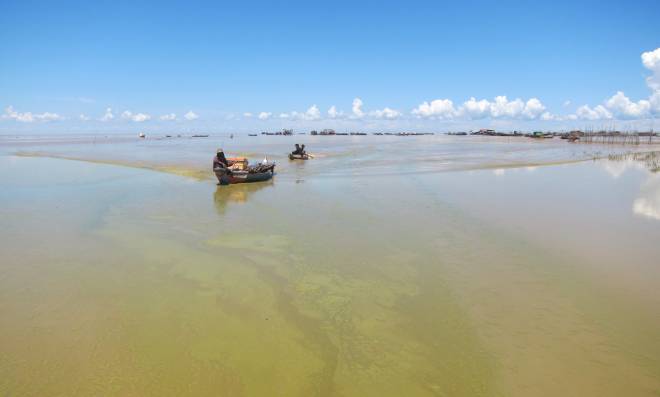 2. Floating vilages
Floating village of Kampong Phluk. Houses tower high above on stilts that stretched as much as three stories into the sky. During the rainy months, the river water goes all the way up and falls a meter or two short of their floors. During the dry season the water might be less than a meter deep which cause problem for larger boats.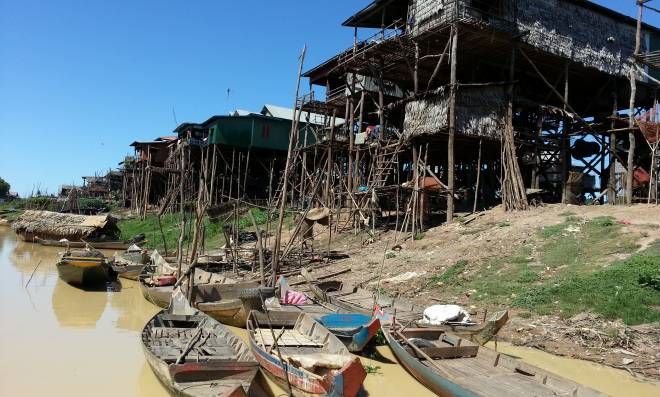 3. National Museum of Cambodia
Due to its popularity and largest collections of Khmer art, National Museum of Cambodia attracts all kinds of visitors.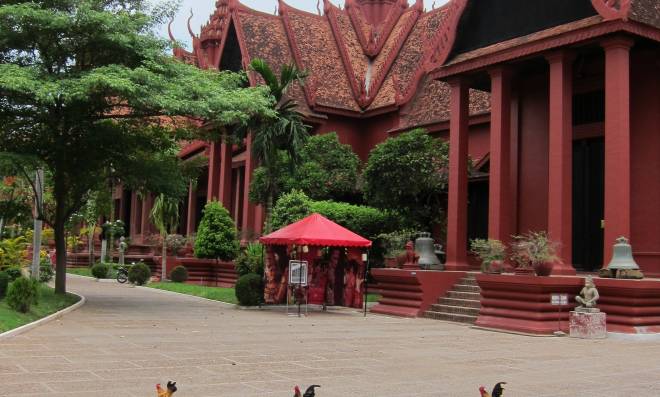 4. The killing fields
Terrifying testimony of Khmer's Rouge genocide. The Cambodian genocide of 1975-1979, in which approximately 1.7 million people lost their lives (21% of the country's population), was one of the worst human tragedies of the last century.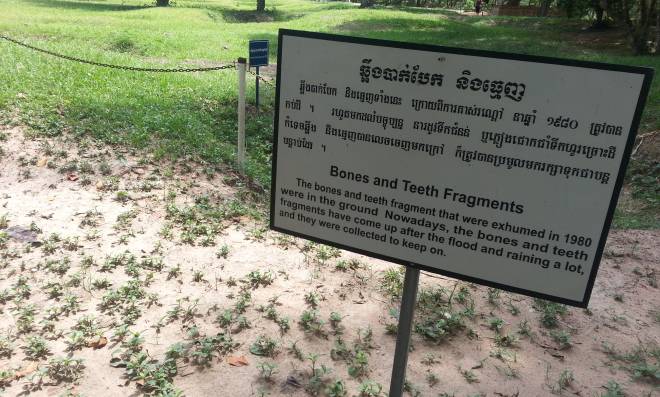 5. The Tuol Sleng Genocide Museum
This former high school was used as the notorious Security Prison better known as S21 by the Khmer Rouge regime where approximately people were killed. Still today a blood stains are visible on the prison beds and walls.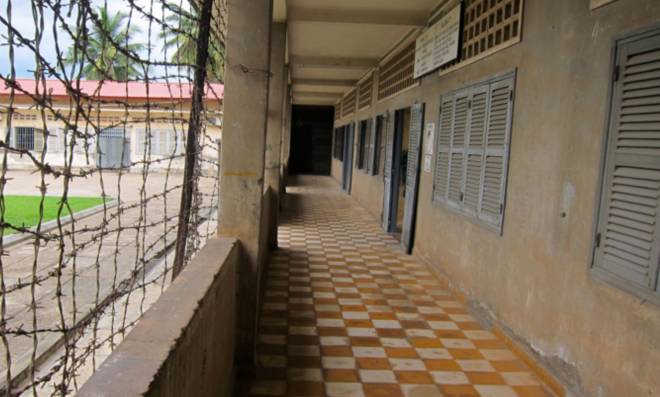 6. Royal Palace in Phnom Penh
This beautiful complex is a good example of Khmer architecture. Still it's the residence of King of Cambodia: Norodom Sihamoni. One of the most famous building ther is the Silver Pagoda containing near-life-size, Maitreya Buddha statue encrusted with 9,584 diamonds and the floor covered with more than 5,000 silver tiles.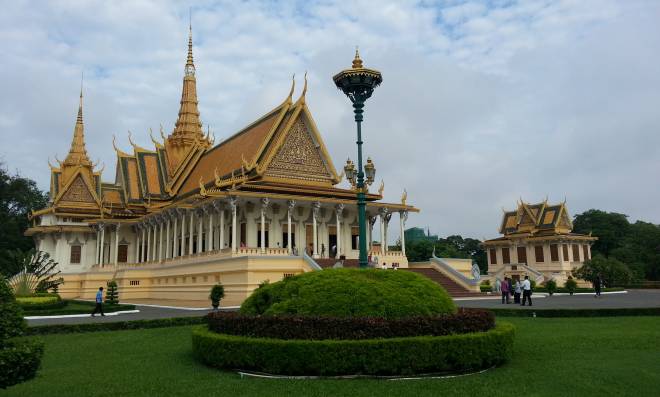 7. Buddhist monks in Angkor
Buddhism is practiced by more than 95 per cent of the population. During Khmer Rouge regime nearly every monk and religious intellectual had been either murdered or driven into exile, and nearly every temple and library had been destroyed. Today in every town or village you can find a monks and their temples and pagodas are beeing restored.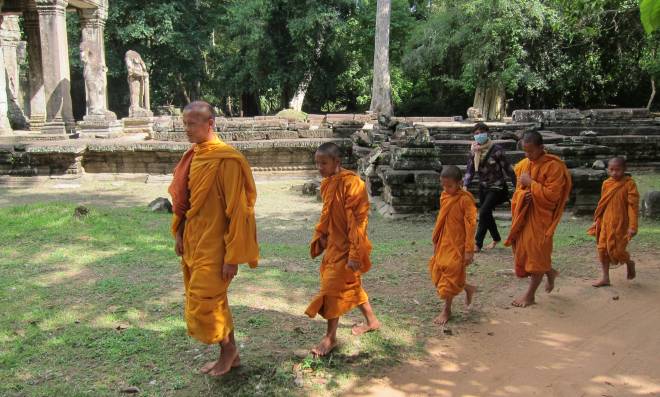 8. Angkor Wat
This remarkable icon, appearing on Cambodia national flag, is only one of many temples within Central Angkor Temple Complex : the largest Hindu temple complex and the largest religious monument in the world. It was capital of Khmer Empire the most powerful empire in Southeast Asia. The empire at its golden age (X-XIII century) ruled over parts of modern-day Laos, Thailand, and southern Vietnam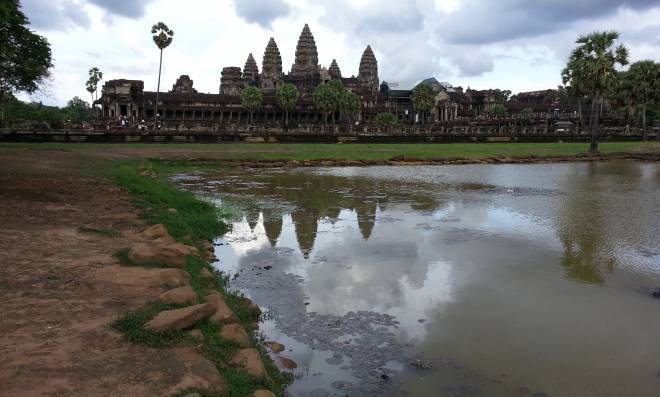 9. Ta Prohm
Unlike most Angkor temples, Ta Prohm has been left in much the same condition in which it was found: the picturesque combination of trees growing out of the ruins and the jungle surroundings have made it one of Angkor's most popular temples with visitors. Despite the restoration most of the trees can't be cut down as it will affect fragile construction of the temples.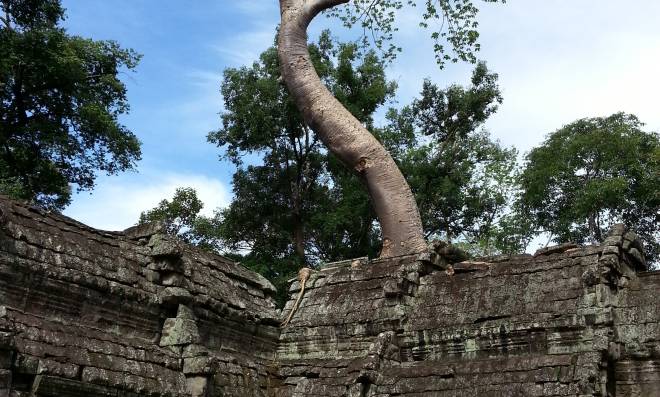 10. Travelling by ox
The ox cart may appear to be an antiquated means of transportation, but to rural Cambodian farmers, the cart can make a difference, it is the cheapest and sometimes the best form of transport especially during rainy season when most of the roads are submerged.