Step into a land of ancient forts, incredible landscapes, palatial hotels, funky restaurants and the majestic Taj Mahal with this week's photo showcase. Having recently returned from a trip to India, our own Kelly Boshier provided us with this wonderful collection of photographs taken on her 15 day Passage to India tour. Travelling through the legendary Golden Triangle, taking in the sights of Delhi, Jaipur and Agra, Kelly continues on through the remote towns of Bikanar, Jaisalmer and the Blue City of Jodphur taking in key highlights along the way.
If you'd like to hear more about Kelly's trip to India, please email her at Kelly@onthegotours.com.
1. Welcome dinner in Delhi
This funky restaurant in Delhi was the setting of our welcome dinner. Chor Bizzare is full of old artefacts including this old-fashioned car, an antique sewing machine and a four poster bed. The restaurant had a really great atmosphere and food to die for, yummy.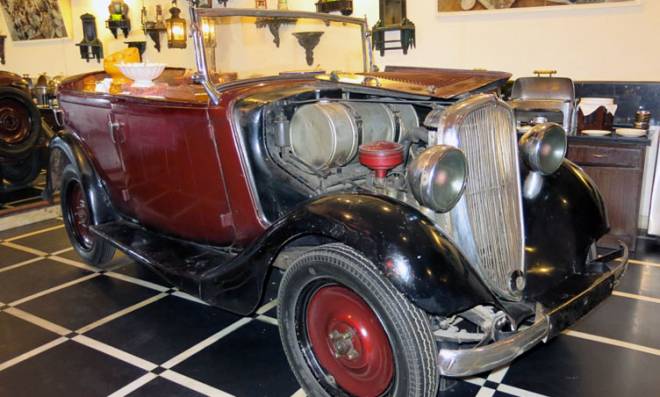 2. Mingling with the locals
The locals wanted photos with us as much as we wanted photos with them. This gorgeous family were just sitting admiring the view of the Taj (as you do), only one of the prettiest things I've ever seen with a romantic story of a husband building it for his deceased wife.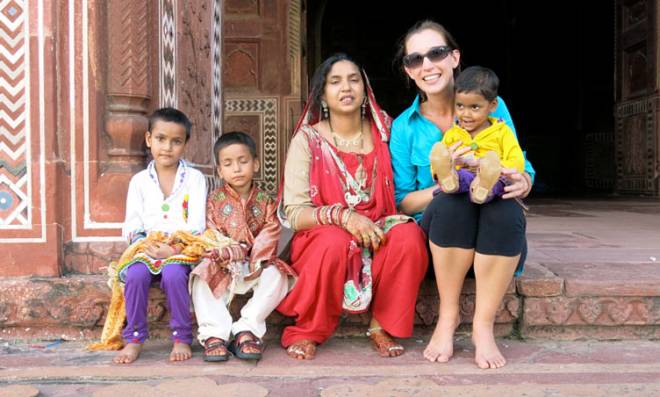 3. Change for Children
One of the adorable children at the school (Lal Bahadur Shastri School, Sargot) OTG is currently collecting money from passengers to donate to. Previously donated has been furniture and ceiling fans.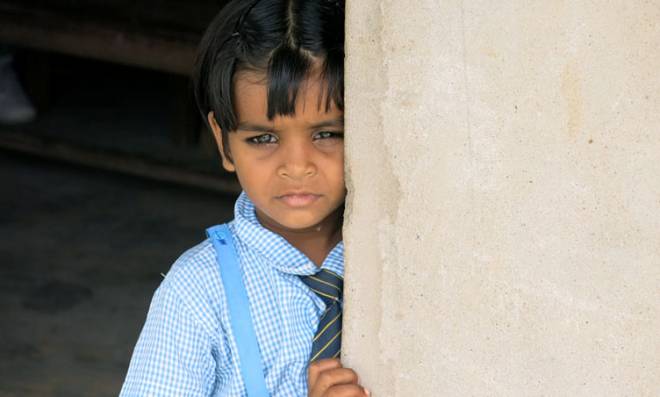 4. Haveli in Jaisalmer Fort
The havelis of Jaisalmer Fort are so detailed, years of work go into them. This one was cut down the middle with one brother designing the left side and the other brother designing the right side – see if you can spot the differences?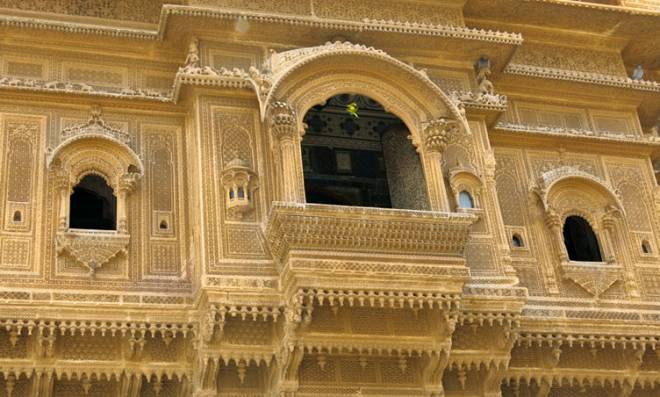 5. Kumbhalgarh Fort
We stopped here on the way to Udaipur from Ranakpur. It was not on the itinerary but because we only had four of us on the last week of our tour we could offer our driver a few extra Rupee's to take us off the beaten itinerary route. Well worth the stop. Apparently the night light show is really spectacular.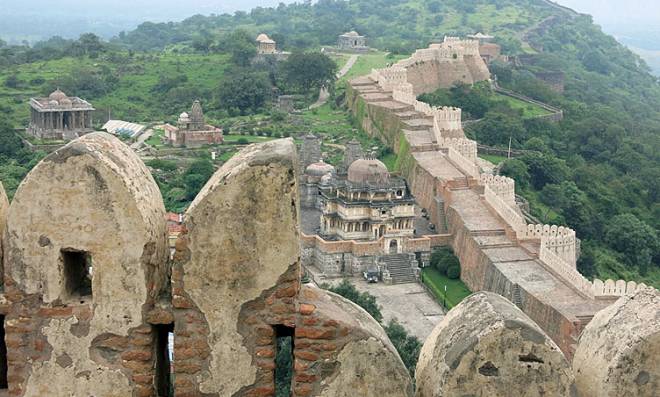 6. Amar Mahal Hotel, Orchha
Picture of one of the gorgeous rooms we use at Amar Mahal Hotel in Orchha, my favourite hotel on the trip which we use on our group tours. All rooms are different and all just a beautiful as each other.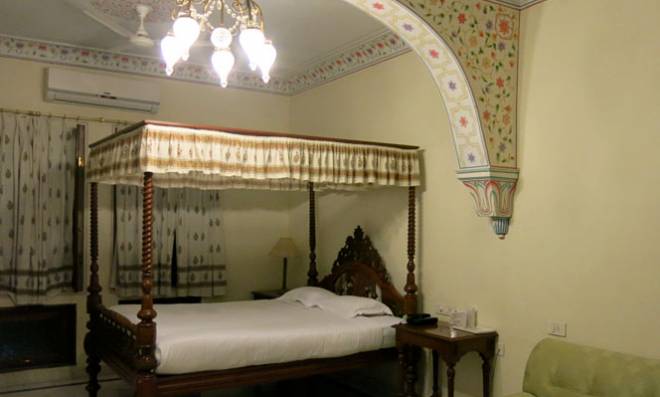 7. Raneh Falls
The beauty of a private tailor-made, a random stop made at Raneh falls thanks to the suggestion of my guide. I visited Raneh Falls 19km from Khajuraho as Panna National Park was closed due to the time of year, three tiger cubs born the day I was there.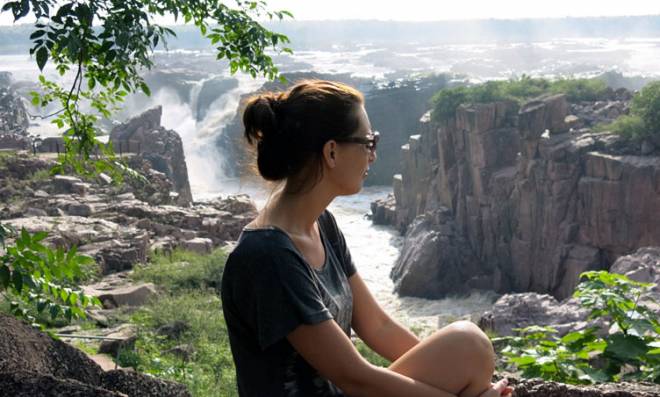 8. Fateh Bagh Palace, Ranakpur
This is one of the many Palace accommodation I resided in on the Passage to India tour. The photo is of Fateh Bagh Palace in tranquil Ranakpur. Staying in the Palaces definitely made for a more authentic experience.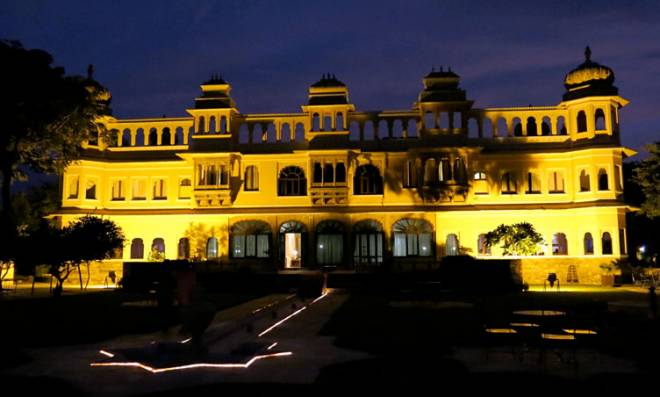 9. Meherandhart Fort
Forts forts forts & more forts, Rajasthan is full of them but they are all different and just as interesting in sight & history as the next. This shot is taken at the Meherandhart Fort at the Blue City Jodhpur which is also home to our driver and now friend Chatter.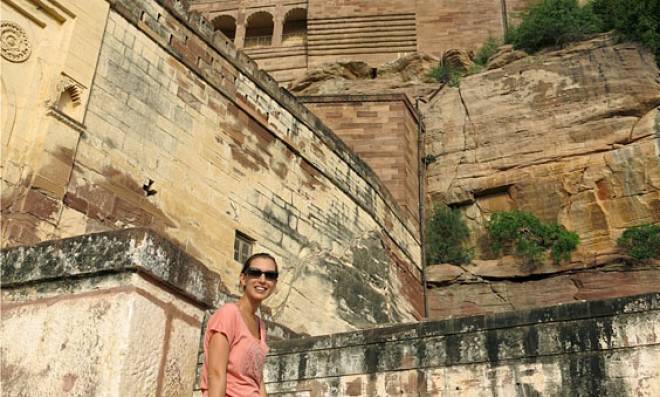 10. Taj Mahal
So I've finally seen the Taj Mahal and it outweighed my expectations and then some. I can truly say the Taj is one of the prettiest things I've ever seen.