Perhaps best known as the home of the rare giant panda, just the mention of Chengdu conjures up images of these playful black-and-white creatures. And while a visit to the Chengdu Panda Breeding Centre is an absolute must on any visit to this charming laid-back city, there is so much more to do and see. Having recently returned from a trip to China, I present to you what else there is to love about Chengdu from ancient alleyways and traditional street performers, to excellent shopping opportunities and tasty cuisine – there is something for everyone.
To find out more about my trip to China, email me at Cherylyn@onthegotours.com.
1. Old Chengdu
The entrance to Kuanxiangzi Alley, a piece of Old Chengdu and a great pedestrian street to explore. Venture down its ancient lanes and search for a place to have lunch, whether that mean trying one of the local Sichuan dishes, or opting for one of the many other restaurants in the area serving a choice of cuisine.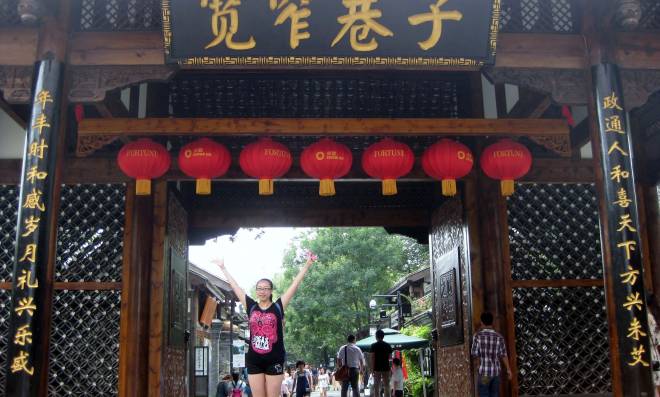 2. Quaint alleyways
Down this quaint little side alley near Kuan Alley you can go in search of a bargain, with great original souvenirs and some amazing art work on offer. After having a wander around the lanes, perhaps enjoy a cup of tea and soak up the atmosphere.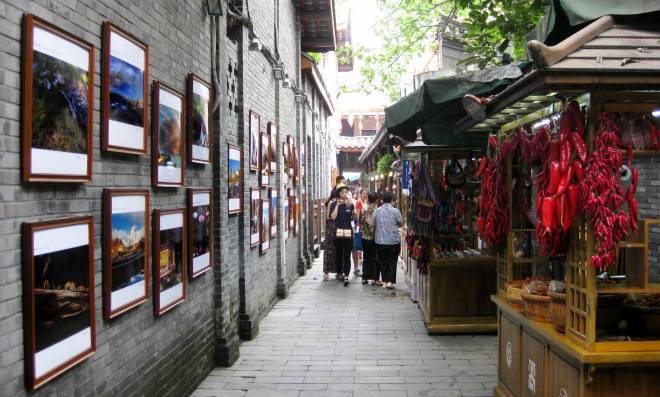 3. Street performers
Passerbys can enjoy the musical stylings of street (or should we say, alley) performers in Kuan Alley. This musician was captivating everyone within earshot with traditional notes floating out of his instrument.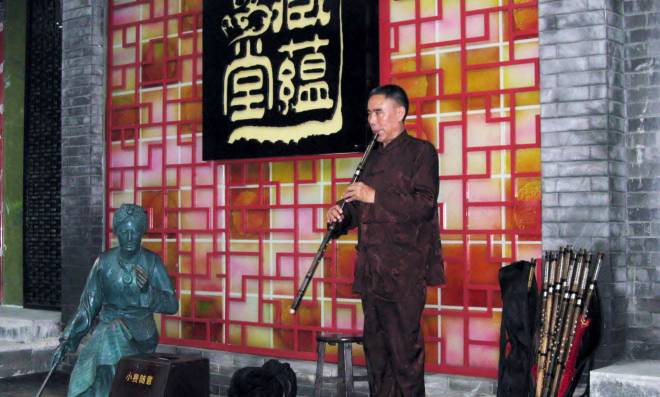 4. Shoppers paradise
My guide was not joking when she said there were plenty of shops around our hotel. The Yinhe Dynasty Hotel is in the perfect location to shop to your hearts content, with shops in every direction. Opposite the road shopoholics will find respite at the Kowloon Plaza with eleven floors of clothing paradise (and don't worry fellas, there are two floors for you too)!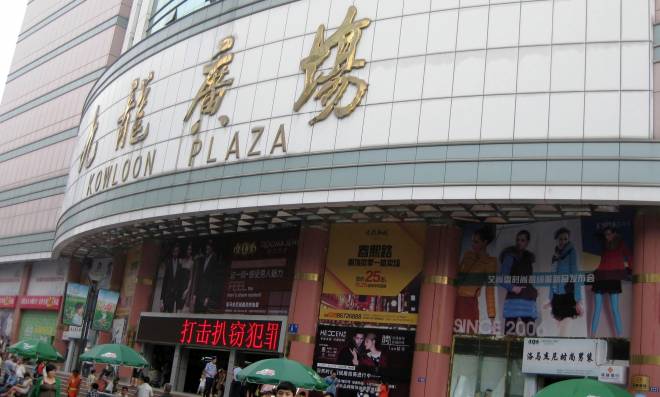 5. Chengdu Panda Base
No visit to Chengdu would be complete without a visit to the Chengdu Panda Base - perhaps the main reason most travellers flock to this town. Just the mere entrance can bring out the child in anyone and make you feel like you are indeed visiting the Disneyland of pandas.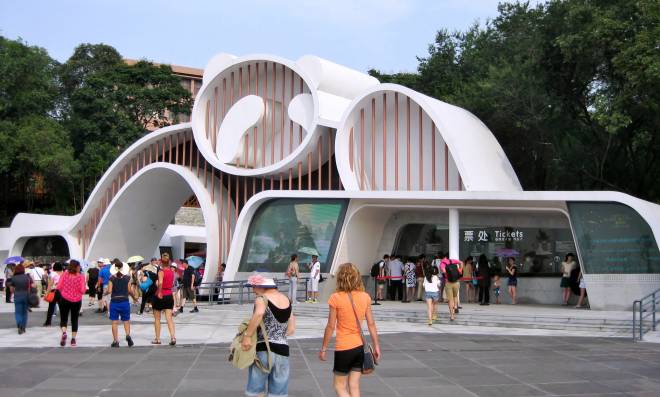 6. Bamboo surrounds
The pathways of the Research Panda Base are lined with bamboo ensuring the pandas have an endless supply of their favourite fodder, while providing shade in the summer for visitors walking around the grounds.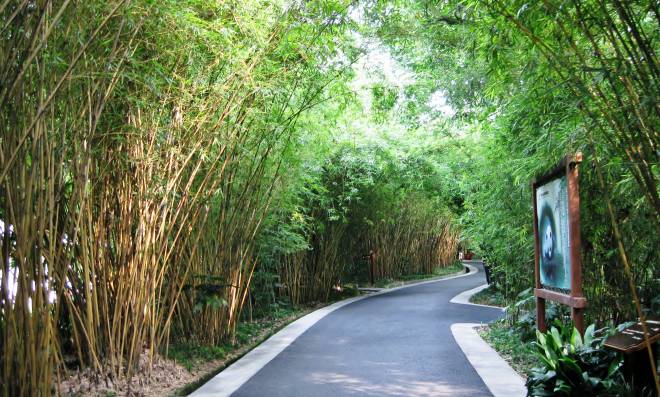 7. Panda playtime
We were lucky enough to see the pandas in their element, and not just sleep and eating. Playing within their enclosure, the pandas thrilled every snap-happy photographer, and onlooking children's eyes widened as they beamed with delight at watching these cuddly creatures during play time.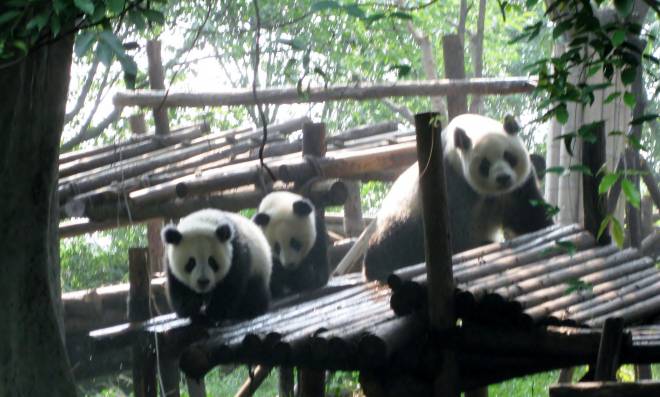 8. Wuhou Memorial
As one of the most important temples in Chengdu, the Muhou Memorial complex is fascinating to explore, with winding dragon style pathways leading you through the temple grounds.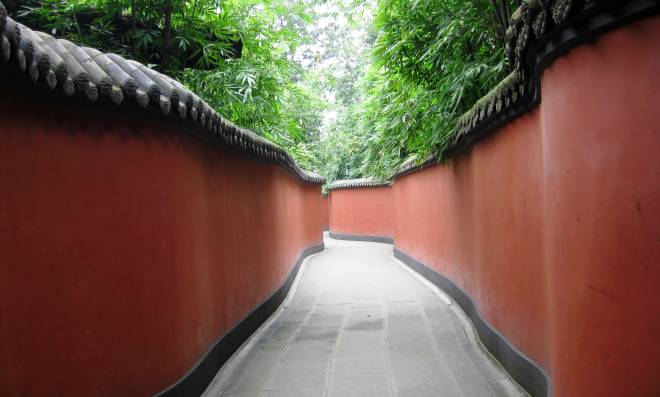 9. Jinli Ancient Street
Despite being one of the oldest commercial streets in China, serving a charming reminder of the country's customs and folklore, Jinli Ancient Street cannot escape the beloved and every popular starbucks.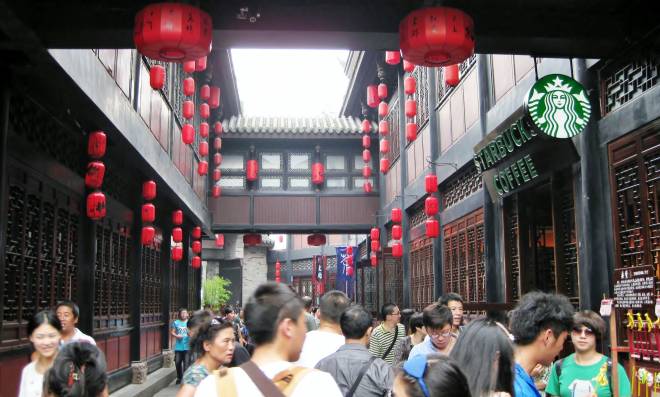 You may also be interested in...