(Last Updated On: August 6, 2016)
This week's photo showcase takes us on a journey from Guilin, through Yangshou, and on to Sichuan in China, taking in surreal landscapes, unique cultural performances, cuddly creatures and sublime natural beauty along the way. Behind the lens is our very own Charlie Bridger, who recently returned from a tour of the region, capturing photos of the limestone peaks and enigmatic Reed Flute Cave in Guilin, of river performances in Yangshuo, of the giant pandas in Chengdu, the impressive rock cut Giant Buddha of Leshan, the legendary Tiger Leaping Gorge on the Jinsha River and much more.
If you'd like to hear more about Charlie's trip, please email her at [email protected].
1. Cruise from Guilin to Yangshou
A cruise from Guilin to Yangshuo is a must do. Along this route see the many limestone karsts (mountains) that erupt out of the farming landscape and pepper the route along the river. Don't forget the sunscreen for sitting out on the deck on the cruise, to make the most of the stunning scenery.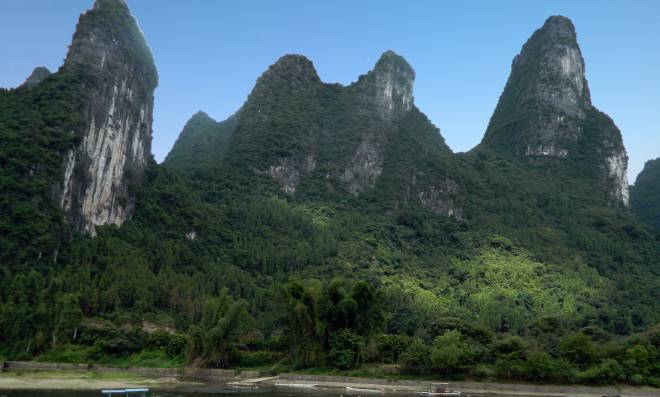 2. Reed Flute Cave
While Guilin is best known for its striking limestone mountains peaks, make sure you head out to Reed Flute Cave, where you will find an impressive collection of stalactites and stalagmites lit up in an array of coloured spotlights, highlighting the unusual shapes in this ancient cave.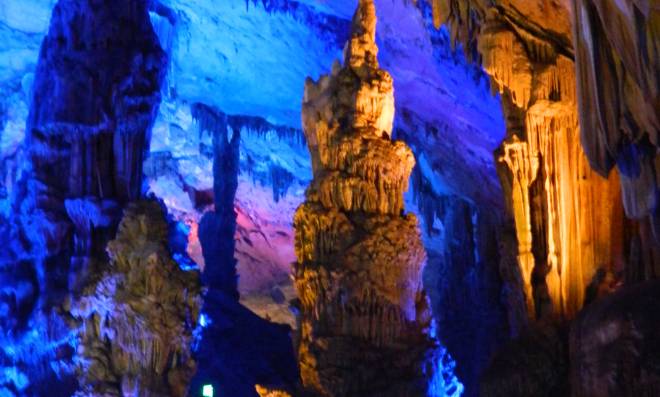 3. Impression Sanjie Liu show
In Yangshuo you can witness an Impression Sanjie Liu show. Set on a two kilometre stretch of the Li River, the show features legends of the area with more than 600 artists taking part in this stunning and colourful representation of the local talents, and is worthy of any world stage.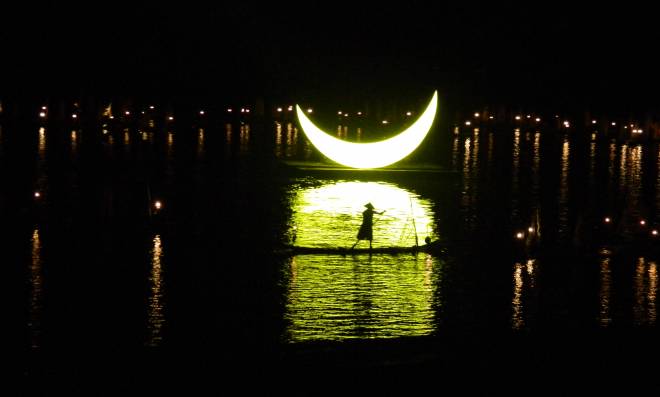 4. Chengdu Panda Base
Pandas having a snooze! The Chengdu Panda Base is a combination of natural and man made landscapes to provide a beautiful setting for its research base, with plenty of Giant Pandas to see as you wander around the grounds.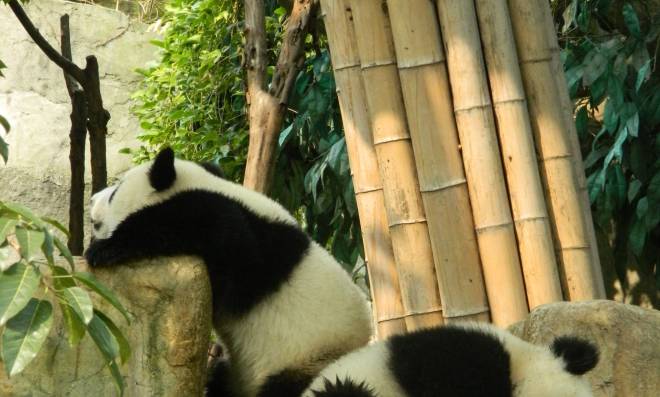 5. Lucky in red
Throughout China the colour red can be seen pretty much everywhere. Strewn around dragon statues, in trees, on railing at temples and the colour of most lanterns, red is believed to bring good luck and fortune.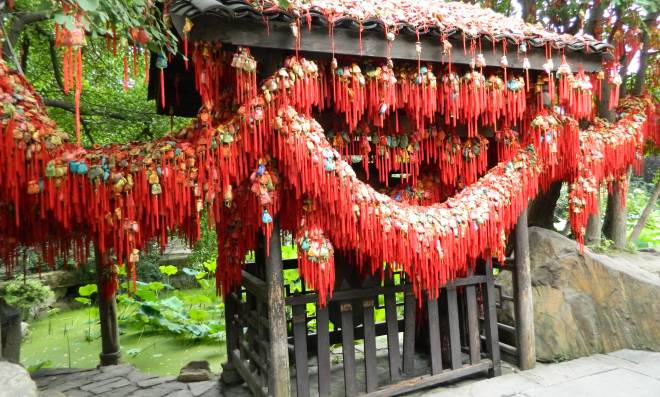 6. The Giant Buddha of Leshan
Approached by boat, the monumental rock carving of the Giant Buddha in Leshan is truly a sight to behold. Skilled carving and an intricate drainage system have preserved this stunning 71 metre sculpture that has stood since the Tang Dynasty.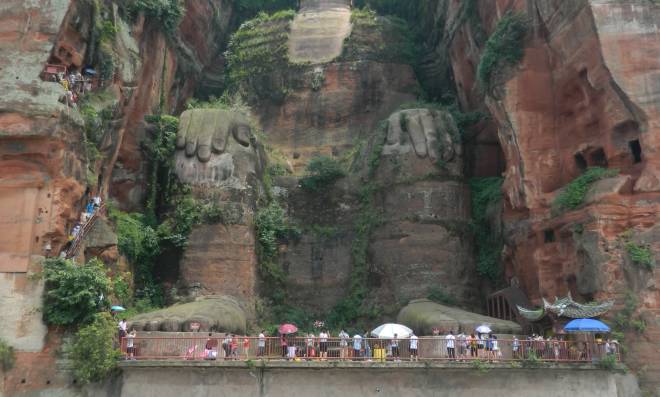 7. Changing faces in Chengdu
Chengdu and Mt Emei in particular, are known for its face changing artists, who with lightening speed manage to change masks during a performance to express emotion. Combined with acrobatics, dance and colourful costumes, it is a great night out.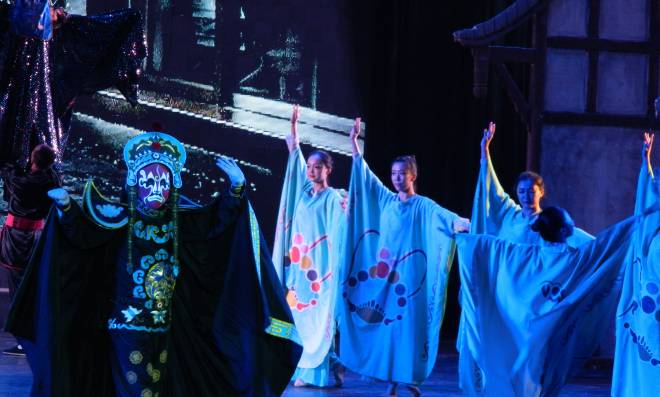 8. Fortune Teller of Mt Emei
The old fortune teller at Mt Emei was not interested in having his photograph taken as he sat and contemplated life near the old bell tower.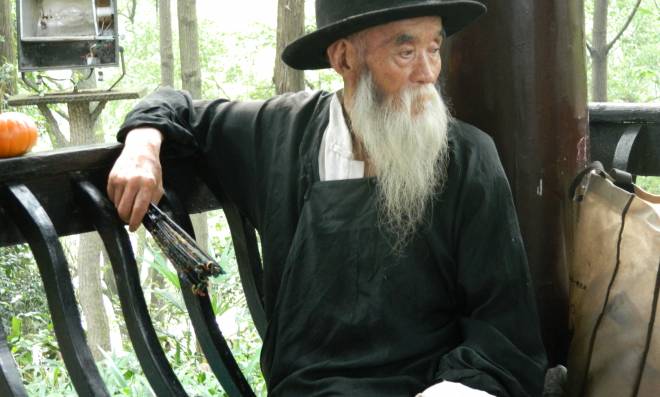 9. Tiger Leaping Gorge
Tiger Leaping Gorge, where legend has it a tiger leapt across the narrow gorge to escape, although locals believe the tiger leapt onto two rocks in the middle of the raging river to get across.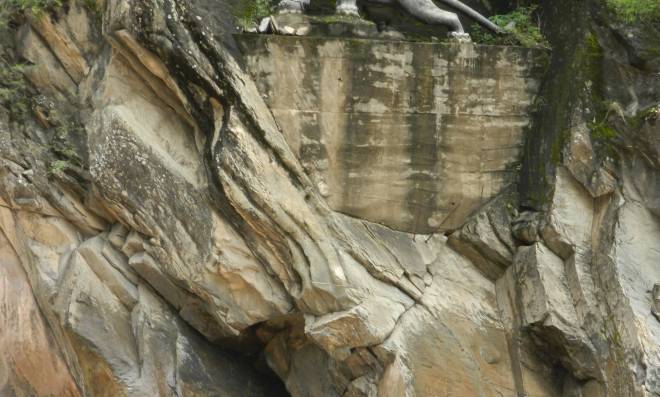 10. Stone Forest Kunming
Although the Stone Forest in Kunming covers a massive area, you only ever get to see about 20 per cent of its surreal landscape. As you wander along the narrow pathways, the rock formations rise up out of the ground and water in a variety of different sizes and shapes, some even forming animal shapes and human faces … well with a bit of imagination!