(Last Updated On: August 26, 2016)
Home to the legendary subterranean army of Terracotta Warriors in Xi'an, the iconic Great Wall and mesmerizing Forbidden City in Beijing, the shimmering skyscrapers of Shanghai and the quaint canals of Suzhou, China offers incredible sights – both ancient and modern, and wonderful travel experiences that only a few other countries can rival. This week's photo showcase follows my journey through China on our 9 day Great Wall & Warriors tour, from which I returned with a selection of photographs and a wealth of knowledge about travelling through this fascinating country.
To find out more about my trip to China, please email me at [email protected].
1. Welcome to China!
As the world's most populated country, with over 1.3 billion citizens, there is a great deal to discover in China. Follow me as I try to unravel some of China's most brilliant cities, from bustling Beijing and Xi'an - the home of the Terracotta Warriors, to vertigo-inducing Shanghai and beautiful Suzhou - the Venice of the East.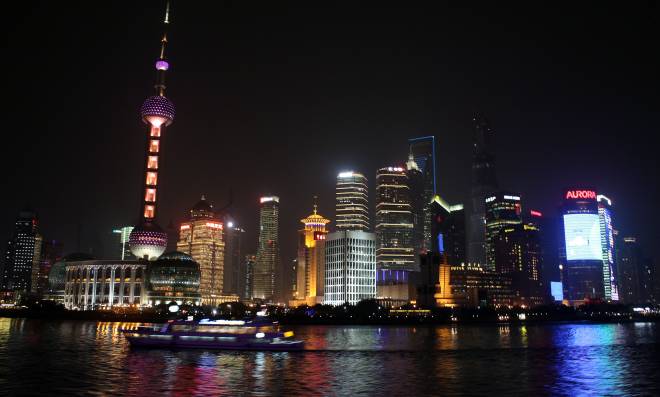 2. Tiananmen Square
For our first day we went to visit Tiananmen Square and the Forbidden City. If I could sum up Beijing in one word it would be – busy! There were people everywhere; very exciting if you have never witnessed something like this before. The Forbidden City was very interesting, with beautiful pagodas, brilliant statues and rich history, all explained by our fantastic tour leader Feng.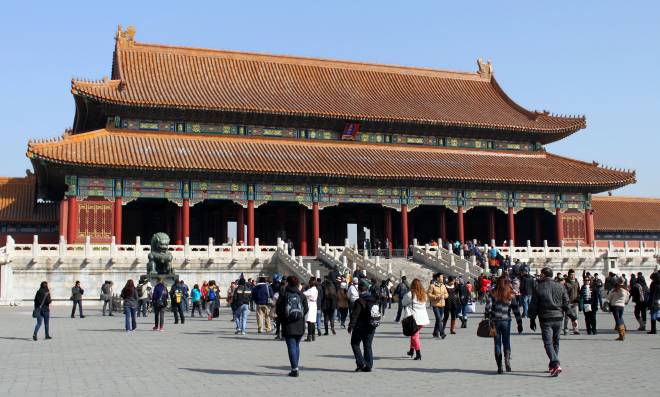 3. Peking Duck Dinner
After the Forbidden City we went on a rickshaw ride through the narrow alleyways of Beijing, known locally as Hutongs, and later went to have a traditional Peking Duck Dinner. While the Peking duck was not my cup of tea, many others on the tour loved it. After dinner, we went to the night market and I ate a scorpion. Yes – that happened!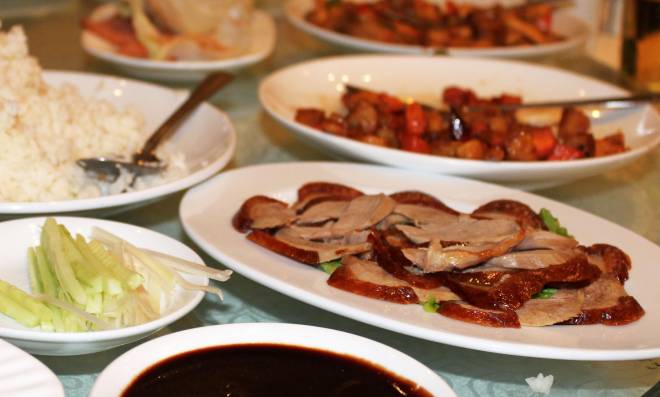 4. The Great Wall of China
Our second day in capital city started with a walk up the Great Wall of China. The climb is steep, but well worth it. My only advice is to get to the high point, even if you have to take breaks along the way. Once you are there, look back and be amazed; the view will, quite literally, take your breath away.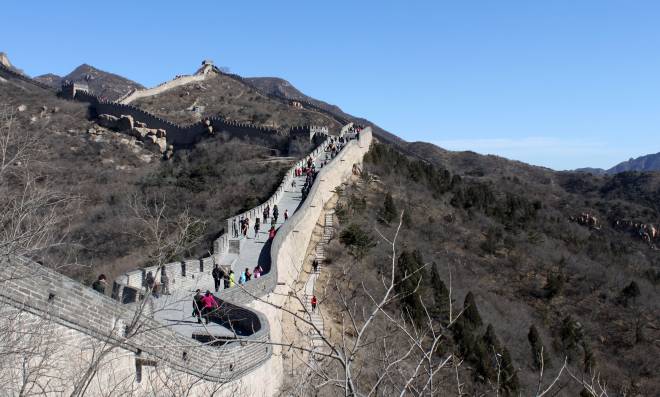 5. The Terracotta Warriors
Our next stop was the city of Xi'an, where we would visit the famous Terracotta Warriors. Tom was our local guide here and if you have the pleasure of having Tom as your guide, you will know what I mean when I say he is one of a kind! The Terracotta Warriors again are just jaw dropping; 7000 statues and all of them are different from one another. Not a single one has the same face!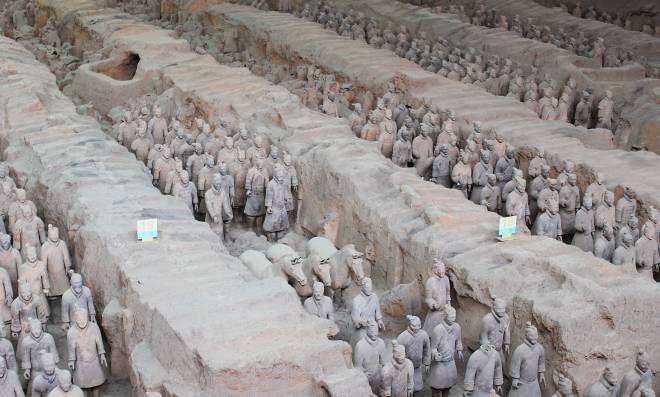 6. Panda Centre in Xi'an
The next morning we had breakfast, checked out of the hotel and headed to see the pandas. We did not go to a zoo, but instead a wildlife rescue centre. If you do not see the pandas at first, fear not, throughout the day they will emerge. After the pandas we headed back to Xi'an to ride bikes on the medieval walls, and then headed to the train station for our ride to Shanghai.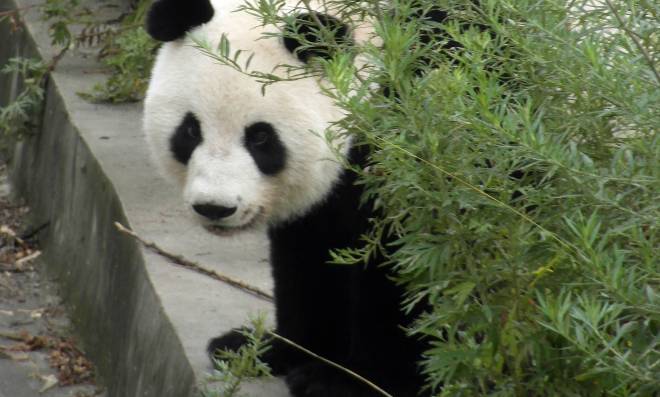 7. Veritcal city of Shanghai
After a very fun overnight train ride, we arrived in Shanghai. The first thing you'll notice in Shanghai are the buildings. They are absolutely enormous and you'll soon discover that Shanghai is very much a vertically integrated city. The architecture is very different from the other two cities I had visited so far, and is definitely more in tune with the Western world.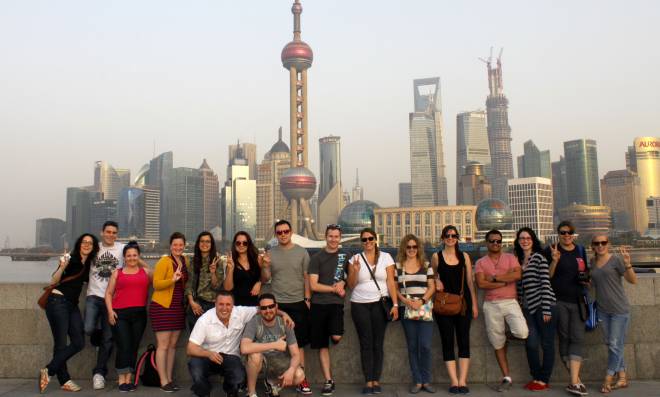 8. Venice of the East
Our second day in Shanghai we took the bullet train to Suzhou for the day – reaching speeds of up to 302 kilometres per hour. Suzhou truly lives up to its name, the oriental Venice, and is absolutely gorgeous. This city was also the hometown for our local guide Jacky and as a result, all the information provided came directly from his heart. Jacky's passion for his city was inspirational.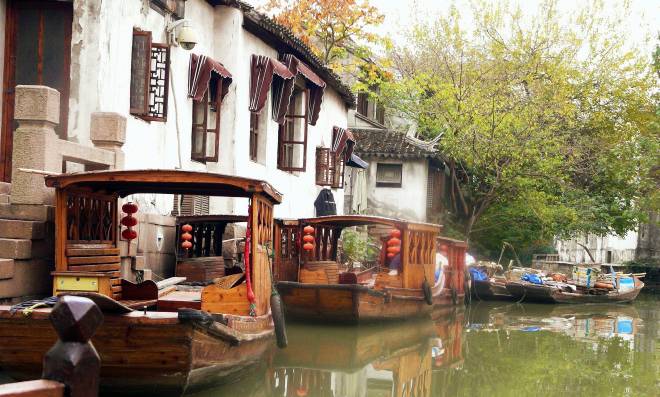 9. Goodbye China!
I feel like China is a country where a tour is absolutely necessary! The trip was amazing, the guides were fantastic; from Feng's care, to Tom's knowledge, and Jacky's passion, they truly did an incredible job educating us about their home. This was probably one of the most amazing experiences in my life and I highly recommend The Great Walls and Warriors tour of beautiful China.