Our very own Samantha Gemmell recently returned from a trip to China, travelling from bustling Beijing and the famous Great Wall, to the delightful ancient city of Xi'an and the modern metropolis of Shanghai on our 9 day Great Walls & Warriors tour. In this week's photo showcase Samantha offers us a glimpse at her experience from behind the lens with a selection of photographs highlighting some of her favourite experiences and most memorable moments in China.
To find out more about Samantha's trip, please email her at Samantha@onthegotours.com.
1. The Great Wall
No trip to China would be complete without stepping foot on The Great Wall. Walking further up the wall provides you with excellent views of the wall as it winds its way up and down the distant hills. Seeing the size of the wall makes it hard to believe it was once held together using just rice flour.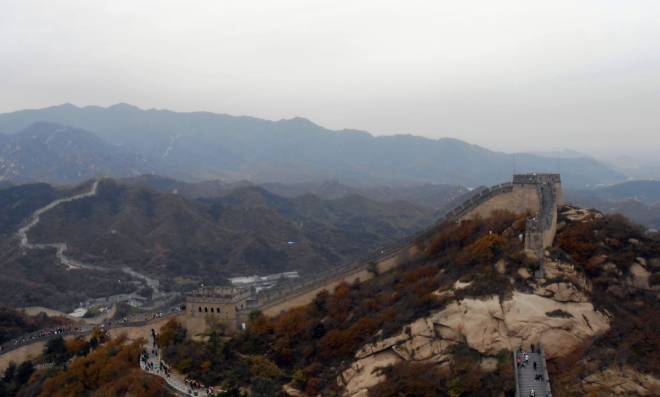 2. Peking Duck Dinner
Peking is the former name of Beijing and this speciality dish is a must for any visitor. See the cook slice it in front of you and accompany it with a number of other dishes including Bok Choy, spiced aubergine and steamed pancakes. Just be careful of the 'firewater'.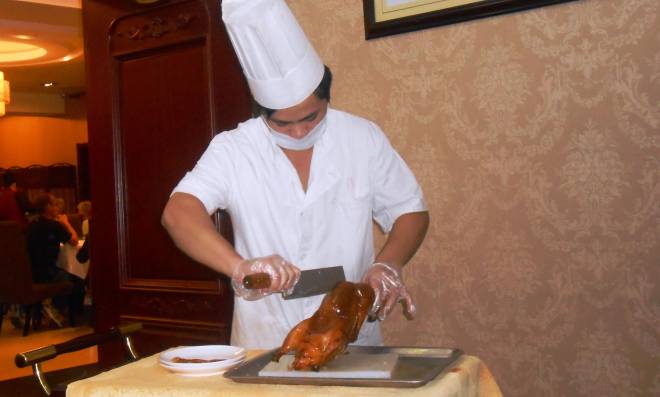 3. Jaw dropping Acrobatic Display
Be prepared to let out a number of oohs and aahs throughout this incredible performance where you will see a variety of extraordinary acts including bicycle acrobatics, contortionists and the Loop of Death. Expect to bite a few fingernails!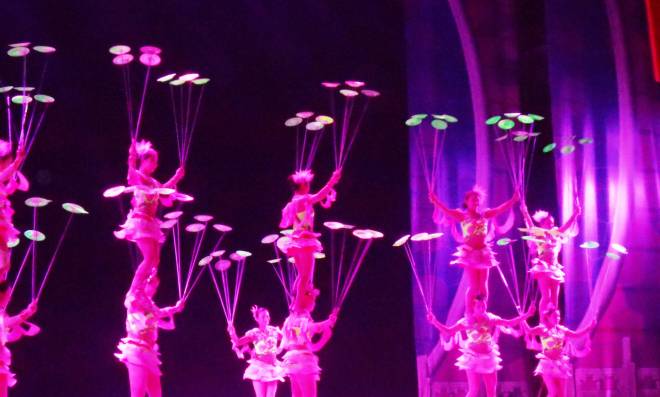 4. Donghuamen Night Market
Feeling hungry and adventurous? Then head to the Donghuamen Night Market in Beijing to test your taste buds. Stall after stall offer everything from seahorse to spiders to cockroaches and scorpions. This is not for the fainthearted!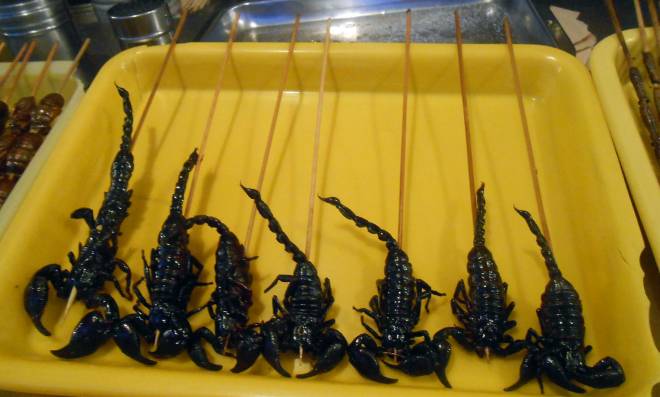 5. Cycle Xi'an City Wall
Ready to work off the dumplings and sweet n sour pork? Then enjoy a leisurely bike ride atop of the old Xi'an city wall. A wide, well-paved wall, this cycle is easy for all and takes approximately 35 minutes to complete a full loop. Both single and tandem bicycles are available.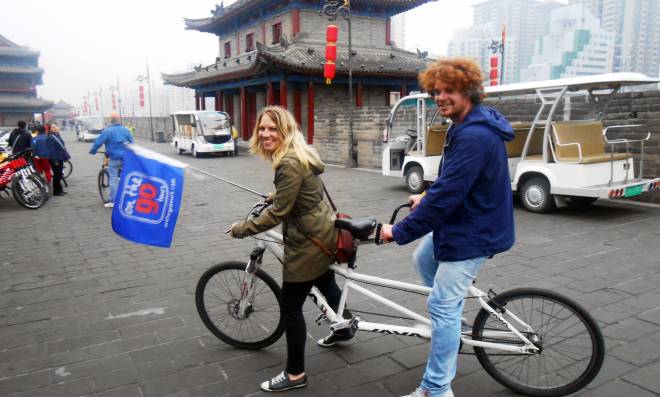 6. Giant Panda
Having never seen giant pandas before, I snapped up to opportunity to visit Shaanxi Wildlife Centre. Just a two hour drive from Xi'an this centre has a number of giant and red pandas to show along with a few other rare species.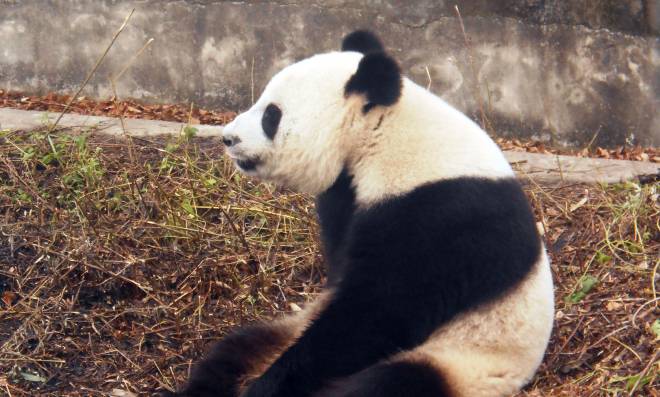 7. Shanghai Oriental Pearl Tower
Standing 468 metres tall, this tower is soon to be the third tallest in Shanghai once the new Shanghai Tower is completed. A quick elevator ride takes you 350 metres into the air where you have 360 degree views of this impressive city.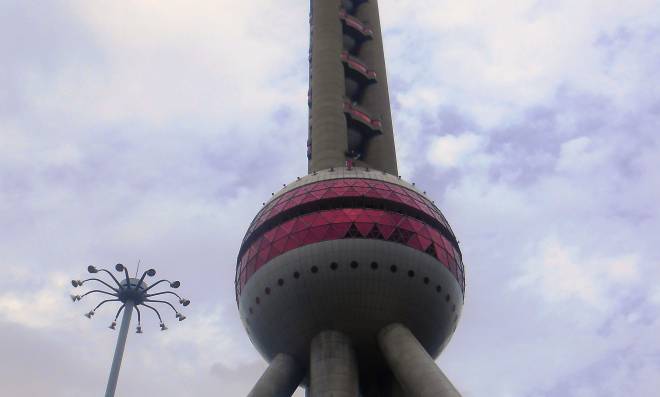 8. Observation Level of Shanghai Oriental Pearl Tower
Leave your fear of heights behind and enjoy a walk around the second observation level where the entire floor is transparent. Located 259 metres above the ground, if this isn't enough of a thrill for you then head down to the lower level where you will find the world's highest roller coaster. It's fairly short but worth the scream.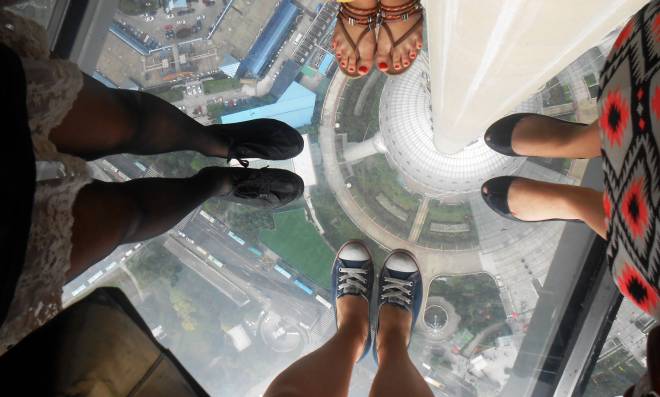 9. Shanghai by night
Take the opportunity to experience Shanghai by night on board a Huangpu River Cruise. Departing from the main Bund this leisure cruise offers you unrestricted views of both East and West Shanghai. It's like seeing London on one side of the river and New York on the other.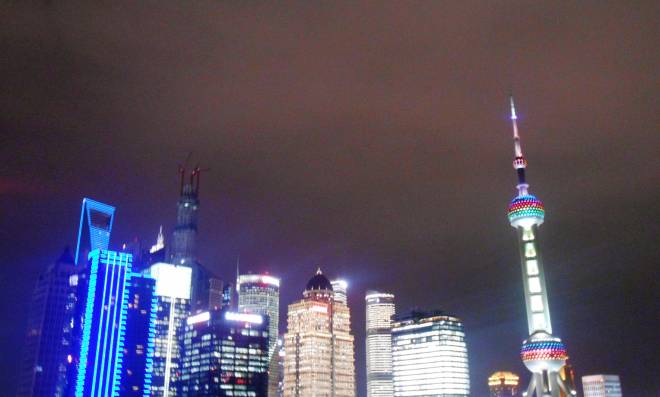 10. Yuyuan Garden
Tucked away in Shanghais' China Town, this once private garden translates to Garden of Happiness. Enjoy rockeries, ponds, bridges and the biggest goldfish you have ever seen. A nice escape from the busy market stalls.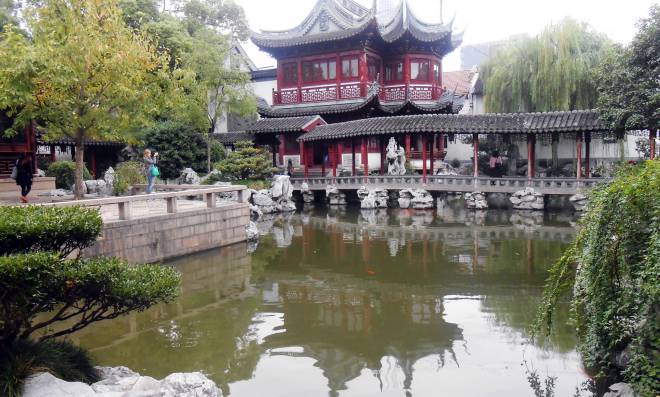 You may also be interested in...