Travelling can offer so many satisfying experiences. You can learn about culture and history. You can explore a new destination and see views and landscapes like nowhere else. Along with that, you can also explore the world through the various foods it has to offer. For travel blogger Ola Ulewicz, one of her favourite things about travelling, is eating. There is something about a flavor of a country that can really create some phenomenal memories and attachments. There are many iconic countries in the world such as Italy or Spain that pride themselves in their cuisine… but foodies; this is for you! There are other amazing places with a menu all their own! Check out 10 of Ola's foodie musts.
Want to read more? Follow Ola as she travels around the world on her blog, Jet Lag Manifesto.
1. Number One: Peru
There is no reason to save the best for last! Peru is a country that exemplifies a foodies dream. From delicious fresh ceviche on the pacific coast, amazing chicken salads atop fresh avocados, all the way down to a great cut of alpaca steak. When I think of Peru, some of my favorite memories after Machu Picchu, gorgeous landscapes and the people was the amazing food. Some days a craving for yucca fries has me searching for plane tickets right back to Lima. Go on foodies, experience this culinary adventure; you will not be disappointed.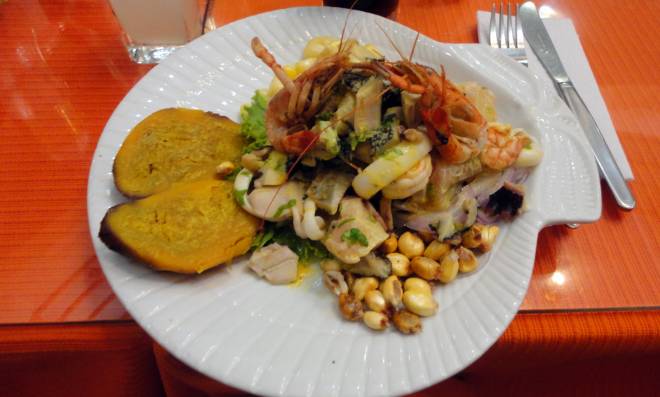 2. Number Two: Turkey
Oh Turkey, so many marvelous dishes and deserts. To this moment I crave some delectable pomegranate Turkish delights. Sigh. That and a side of apple tea and you're set! Similarly to that of the Middle East; kebabs, varieties of meats and fish and other rich and flavorful foods fill the streets with their mouth-watering aromas. But seriously, get the Turkish delights- and not the cheap stuff!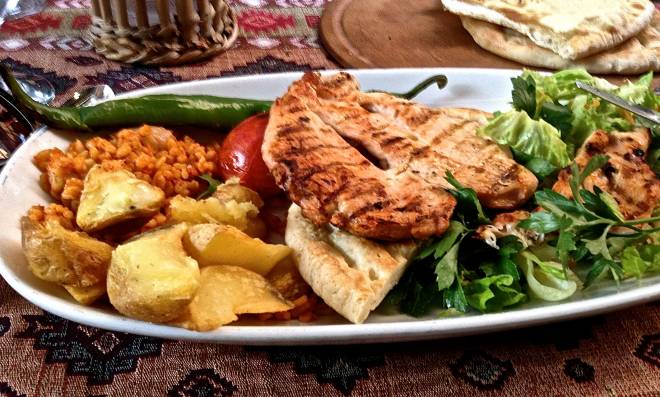 3. Number Three: Thailand
Oh Thailand, oh the memories! Gorgeous beaches, sunshine, culture and temples galore! Another thing to love about Thailand: a feast, for the price of a snack. Other than being one of the most fun places in the world, it is sure to satisfy any appetite. A favourite food memory takes me to Phuket, on a hilltop restaurant over-looking the ocean. Everything was ordered on the menu, twice. Coconut shrimp, Pad-Thai, chicken skewers in peanut sauce, every type of rice and veg- what on the home front would cost easily over $100 for 4 people, was closer to $20- with drinks. WIN!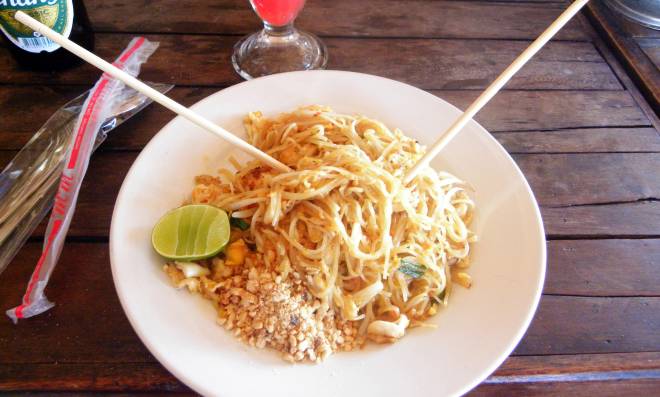 4. Number Four: South Africa
Take whatever visions you have of Africa… now plot in 5 star restaurants with some of the most amazing cuisine across the globe- with some of the best wine in the world to match (sorry Australia). The South Africans definitely know their food, as no restaurant served up a poor meal. From the pubs, to the 5* restaurants, right down to the fast food; each served a dish worth talking about. Oh, there's all the animals and pretty scenery too.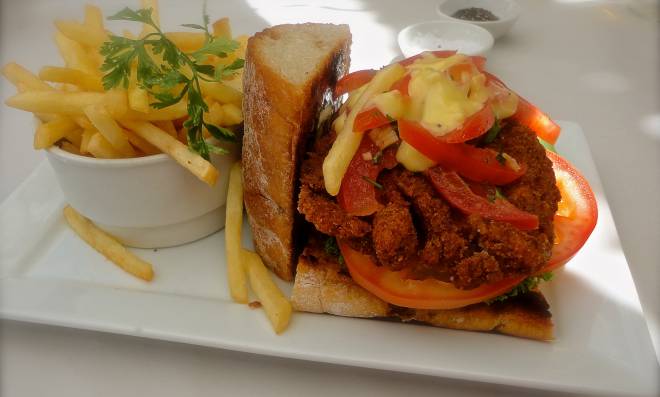 5. Number Five: Jordan and the Middle East
Let me just say, YUM! This was no surprise to me, as I love Middle Eastern food, but wow! Everything is perfect- the hummus, fatoush, baba ganoush, tabbouleh, schwarma, falafel- I could go on, but those were just the starters. It was as though one meal was better than the next. If only I could remember all the names!!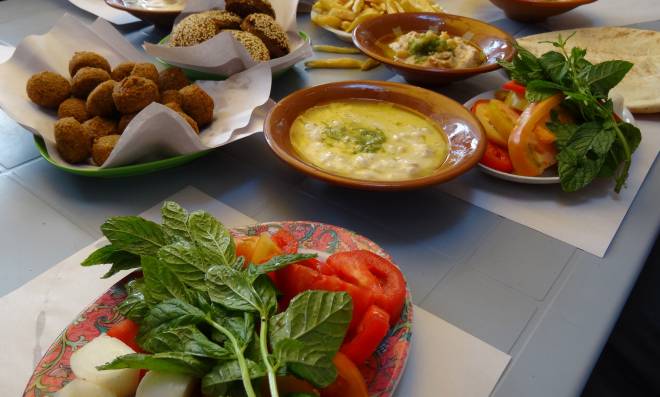 6. Number Six: India
Throughout history, India his been in the midst of the spice trade- and for good reason! No other place in the world packs the heat quite like India. Breakfast, lunch and dinner can come as spicy as you can handle. Not too worry though, if a mild flavor is more for you, some delicious mild spices will definitely give you the flavor of India, without the burn. Every dish brings on a new taste, and it is like nowhere else in the world.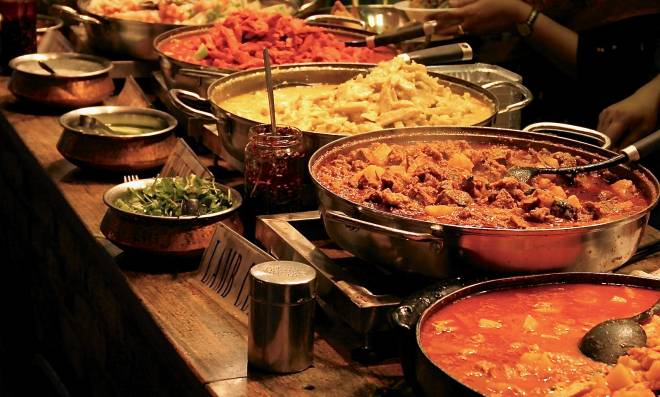 7. Number Seven: China
With a smorgasbord of culinary delights, there are meals sure to speak to any taste. From the most typical Chinese dishes down to some of the most exotic you can find anywhere in the world. Your level of foodie adventure can surely be tested with some interesting delicacies; anything from scorpions on a skewer to chicken feet can be found, but when in China… Why not?!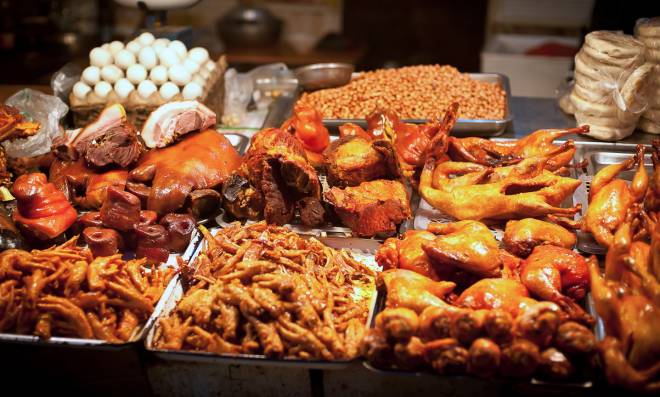 8. Number Eight: Mexico
Holy moly guacamole! One of my personal favourites from the food world, there is really no Mexican dish that does not satisfy the senses. With a perfect balance of spice and flavor, fresh ingredients and perhaps a side of tequila- You could spend the whole week feasting on everything on the menu. People really know how to eat in Mexico, food is taken very seriously, and rightly so. Don't take it for granted, Just eat!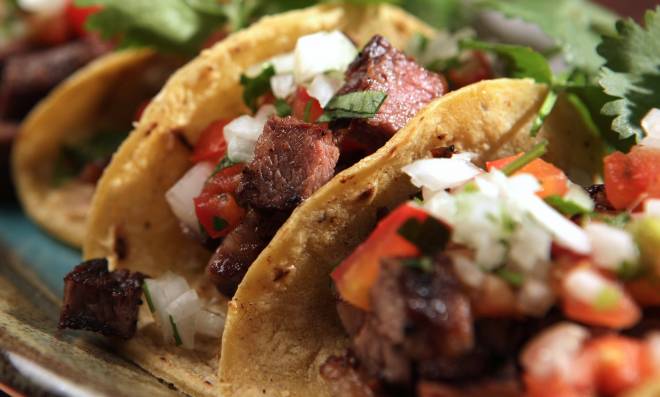 9. Number Nine: Russia
There is something so sophisticated about the land of caviar and vodka. With a rather unknown menu in the western world, Russia is the czar of Eastern European cuisine. Perhaps if you're lucky, you can get a taste of some homemade classic dishes like borsch, blini, pirozhki and stroganov before taking in the sites. After you finish round one, perhaps go for round two, because it will be hard to duplicate those meals anywhere else.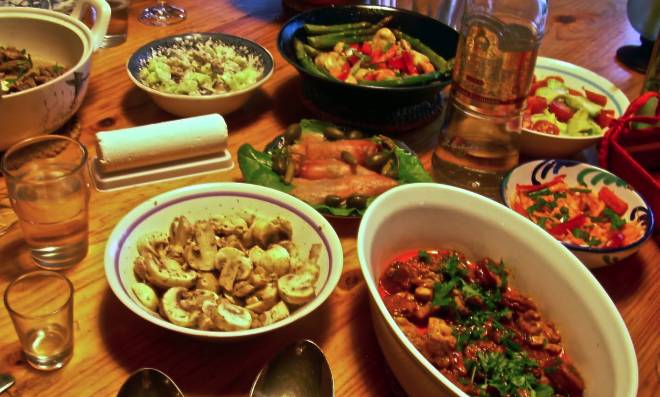 10. Number Ten: Croatia
A little sun, a little sailing, perhaps some medieval fort cities and definitely a menu to die for; Croatia offers a delicious European fusion of foods, along with some classic delicacies to add to the menu. From fresh seafood, wine and cheese, antipastos, pizzas and even more amazing deserts, Croatia isn't just about the beautiful sights, but perhaps enjoying a great meal while embracing those sights.