Two weeks ago we featured a photo showcase by our own Christine Fleitz looking at her time spent in Moscow when she travelled on our 7 day Back in the USSR tour in Russia. This week we follow her journey through historical Pskov and Pechory to beautiful St Petersburg, with photographs of ancient monasteries, elaborate cathedrals, regal palaces, landmark museums, and of course a few shots of vodka for good measure.
If you'd like to hear more about Christine's trip, please email her at Christine@onthegotours.com.
1. Kremlin in Pskov
After a surprisingly smooth overnight train journey from Moscow we arrived in Pskov just before sunrise. Met by our incredibly knowledgeable and passionate local guide, Anya, we began our tour of this historical town – one of the oldest in Russia. First stop was the Kremlin. Despite the early hour and chilly winds Anya really brought the town to life, and seeing it against the backdrop of the deep blue night sky was truly beautiful.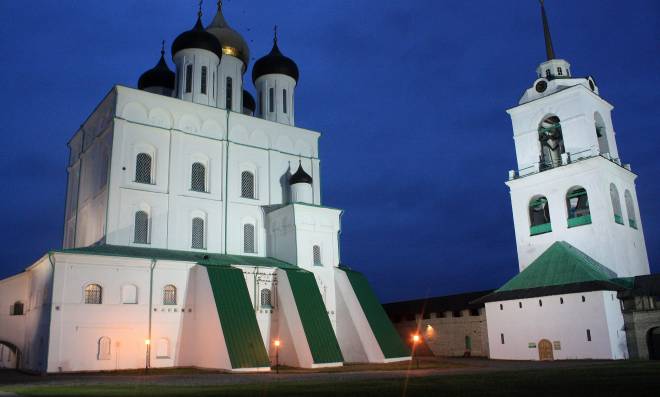 2. Monastery in Pechory
Travelling just beyond Pskov we arrived in Pechory, a small village settlement set among bubbling brooks and meadows. Here we paid a visit to its brightly coloured monastery, seen here peaking over the thick walls surrounding the complex. As a still-working monastic cloister we were allowed to enter and explore its grounds, while remembering to be respectful of the monks that live here.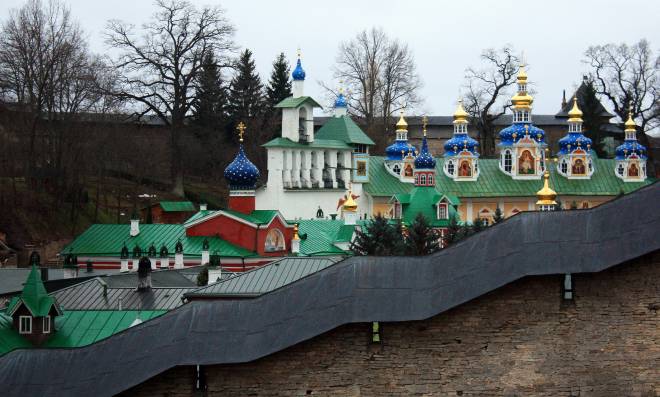 3. Inside the monastery
Inside we learnt about the history of the monastery, the lives of the monks and were given a glass of cold water pumped fresh from a well, that is believed to be blessed giving whoever drinks it a boost of well-being. As luck had it we were also given a tour of the monastery's burial chambers by a resident monk. Venturing underground into dark caves, with nothing to guide the way but the wavering light of a candle, it was a truly fascinating experience.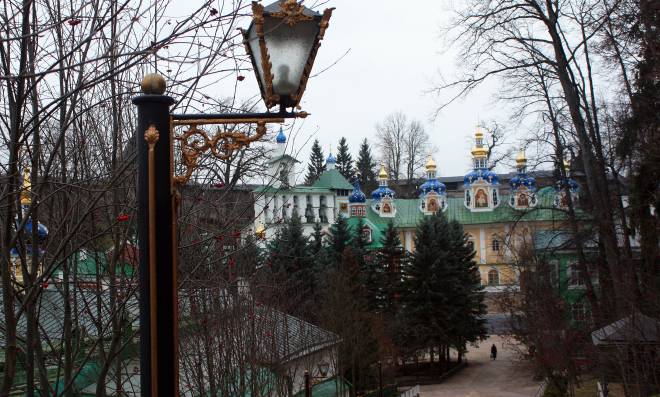 4. Church of Spilled Blood in St Petersburg
The next and final destination on our tour was the enchantingly beautiful city of St Petersburg. Possessing a very different air to soviet Moscow, St Petersburg was brimming with elegant Baroque and Rocco architecture, built upon a series of interlinking canals. Perhaps one the most famous landmark in this city, akin to St Basil's Cathedral in Moscow, is the Church of Spilled Blood, seen here at night.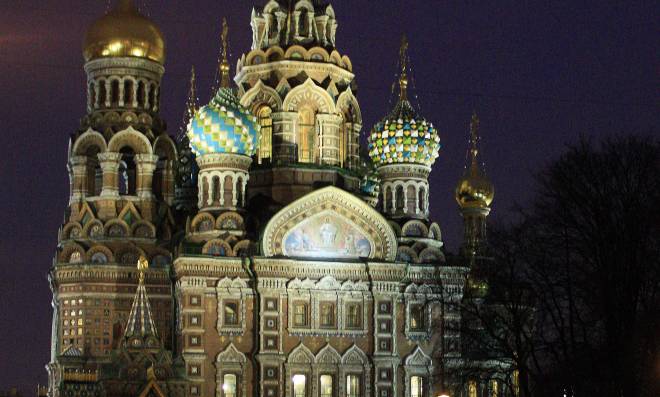 5. Inside the Church on Spilled Blood
While the exterior of the Church of Spilled Blood is impressive, the interiors are something else. Our guide Igor said he never tired of hearing people's amazement as they stepped inside, gazing at the incredible mosaics covering almost every inch of the cathedral's walls and ceiling. Built on the exact location where Alexander II was murdered in 1881, the cathedral remains an integral part of St Petersburg's history, and Russia as a whole.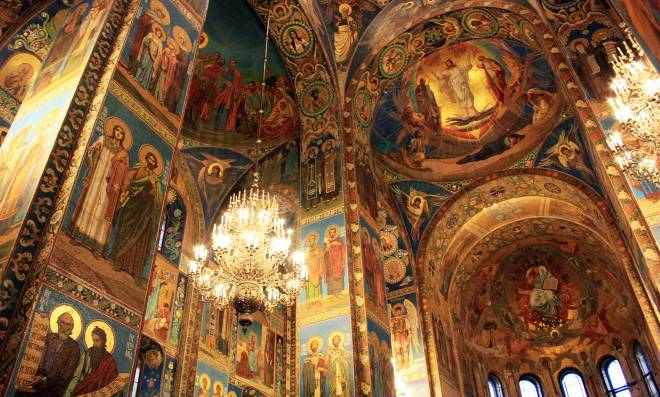 6. The Hermitage
Located in Palace Square is another one of St Petersburg most famous landmarks, the Hermitage Museum. Housed partly inside the Winter Palace, this large complex of buildings was once home to the tsars and today houses an enormous collection of artwork, artefacts and other memorabilia representing culture and art from the Stone Age to present day.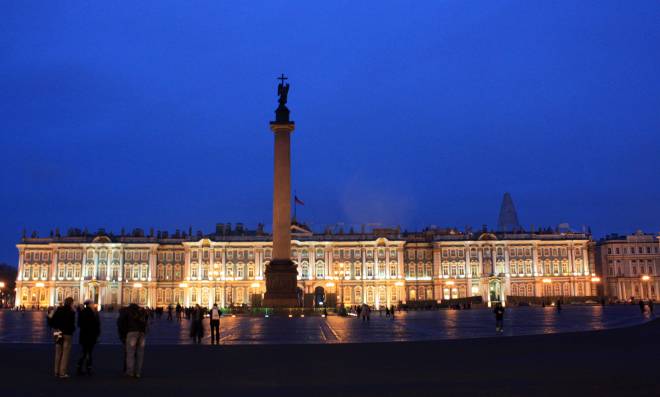 7. Inside the Hermitage
Once inside each room appeared to be more impressive than the one before, the walls and ceilings covered with intricate detail and painting upon painting. The Hermitage houses one of the largest art collections in the world an according to our guide Igor, if you were here every day, from opening to closing hours it would take you 15 years to see everything! We only had a couple hours, but still got the idea!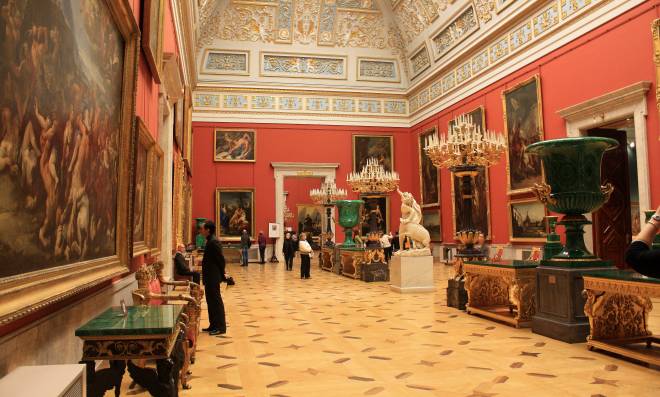 8. Catherine Palace
Travelling outside of St Petersburg to the small town of Pushkin, we arrived at Catherine Palace. Dating back to 1717, this palace was originally commissioned by Peter the Great for his wife and was very modest in appearance, but by 1775 it had been transformed into the elaborate palace it is today. After falling into ruin during World War II, the palace has undergone extensive restoration to bring it back to its former grandeur.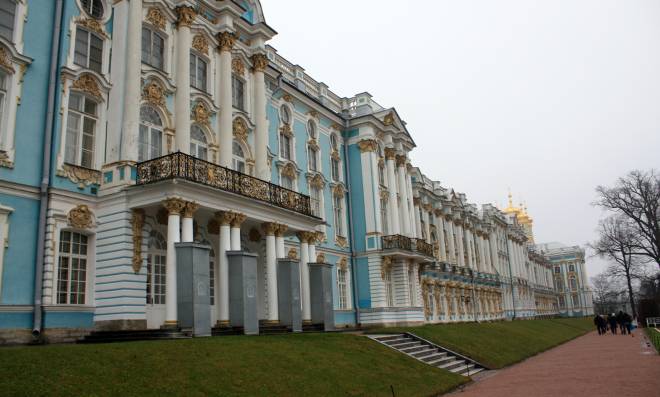 9. Inside Catherine Palace
Similar to the Hermitage, it appeared here that every room was more grand and extravagant than the one before. Perhaps my favourite room was the one pictured above, the enormous Great Hall, once a place for balls, formal dinner and masquerades. While the walls were decorated in gilded carvings and ornamentation covered in gold leaf and candle holdings, the ceiling was covered in a massive fresco.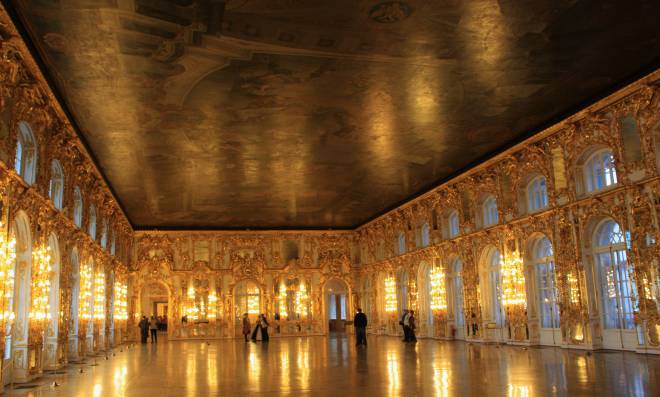 10. The Vodka Museum
Our last, but not least, stop on tour was at the Vodka Museum. After a short and sweet lesson in the history of vodka and how it grew in popularity in Russia was followed by a tasting session in the museum bar. Three shots of vodka, each of different distillation, were accompanied by three traditional Russian snacks – smoked salmon on a slice of bread, a lightly salted cucumber, and a pastry. Cheers – or as Igor would say 'Budem!'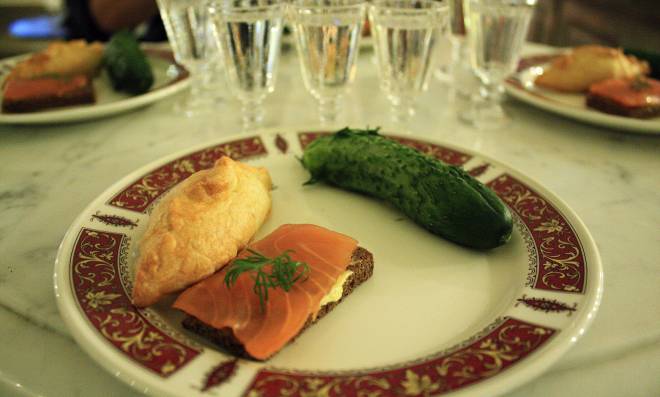 You may also be interested in...