In November our very own Christine Fleitz travelled to Russia on our 7 day Back in the USSR tour and she returned with some insightful images. This photo showcase looks at her time spent in Moscow, with shots of the changing of the guard in Alexander Garden, iconic St Basil's Cathedral and the mighty walls of the Kremlin. Below the surface she explores the stunning architecture of the Moscow Metro and secret underground bunkers used during the Cold War. Stay tuned for an upcoming photo blog following her journey from Moscow to rural Pskov and on to beautiful St Petersburg.
If you'd like to hear more about her trip to Russia, please email her at Christine@onthegotours.com.
1. Changing of the Guard
Located next to the towering red brick outer wall of the Kremlin in Alexander Garden, the Tomb of the Unknown Soldier is a poignant memorial to the soldiers who lost their lives during World War II. Lucky for us we timed our visit to coincide with the changing of the guard, taking place every hour. Silent, poised and stone-faced these surprisingly young men take their role very seriously and it's a fascinating sight to see.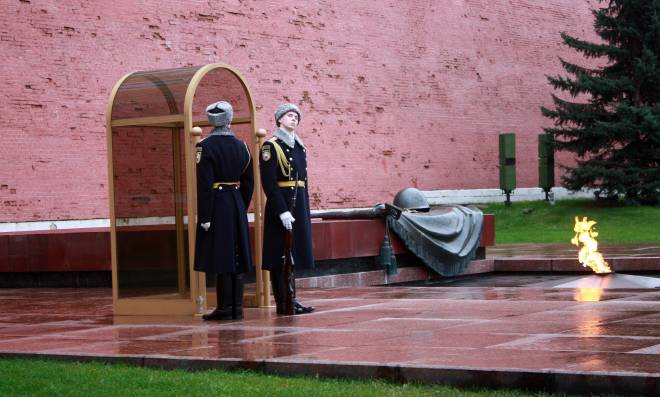 2. St Basils Cathedral
Upon passing through the twin arches leading into Moscow's legendary Red Square, the first thing that will catch your eye are the iconic colourful turrets of St Basil's Cathedral. Though at the far end of the square, with the extravagant neoclassical facade of GUM shopping mall on one side and the imposing red brick wall of the Kremlin on the other, St Basil's still draws the eye. The interior of the cathedral is a real treat too.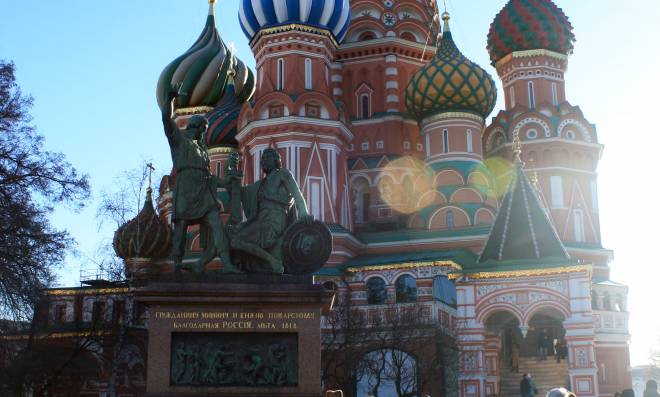 3. Views of the Kremlin
Standing in the centre of Moscow Bridge affords wonderful views of the city, and the mighty Kremlin itself. From here you can easily see the glistening golden domes and colourful turrets of the many churches and cathedrals within peaking over the lofty walls. We later enjoyed a tour inside, learning about the Kremlin's history as a political power house, and home to important figures throughout time.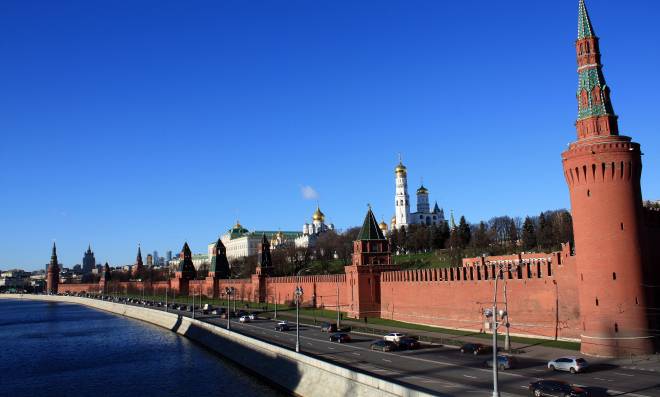 4. The Moscow Metro
While for most of us city dwellers a morning commute is usually spent head down, dodging the crowds and staring at your stop on the tube map urging it to arrive faster. Rarely do we look around us and take a good look at the stations we pass through day after day. You'd kick yourself for doing this in Moscow as some of the stations are simply incredible. Marble pillars, intricate carvings, stone and bronze sculptures, painting ceilings, they have it all.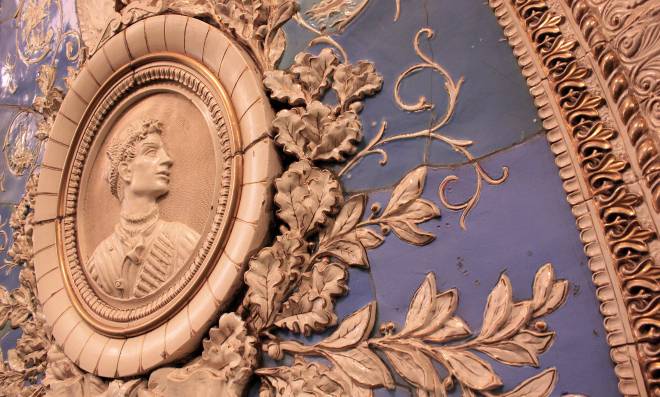 5. Bolshoi Theatre
Perhaps the best known cultural establishment in Russia, the Bolshoi Theatre is home to world-class ballet and opera, and is one of Moscow's greatest attractions. Having added on a few extra days in the city before my tour started I had the chance to see a performance entitled The Love for Three Oranges. A contemporary opera with a quirky comedic element, it was unlike anything I've ever seen before and certainly memorable!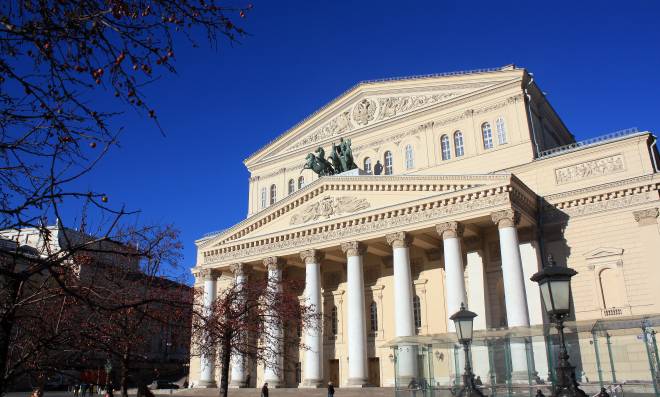 6. Inside a Soviet Bunker
You would have never known it, but underneath the busy streets of Moscow is a network of underground bunkers, built during the Soviet Union in case of nuclear war. Today two are open to the public and we had the chance to head 60 metres below the surface, and down some 22 flights of stairs, to discover one of them- Bunker 42, for ourselves. Entering the first tunnel was a surreal experience and felt like we were stepping into another world.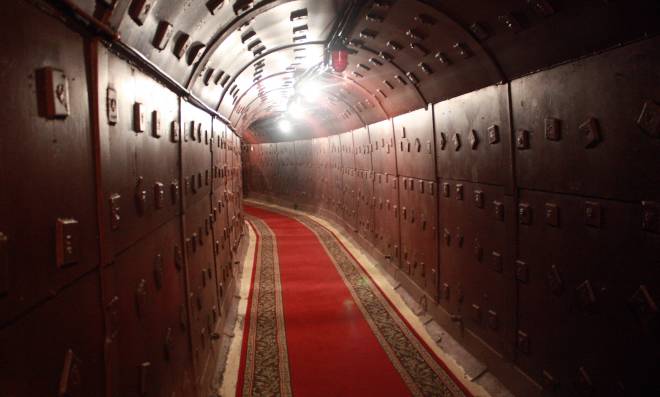 7. The control room
Built as a security defence in case of a nuclear attack, Bunker 42 was once fully equipped for such a catastrophic event. It was fully independent, with its own power supply, communications system and defence mechanisms. While today it is no longer functioning for its original purpose it still remains a symbol of the greatness and power which Russia had and it viewed and treated with great respect.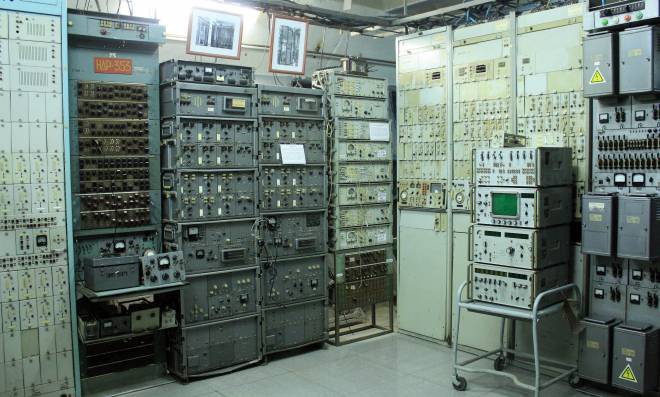 8. Bunker turned karaoke bar
After learning about the fascinating history of Bunker 42 I was, shall we say, surprised to enter this room. Rec room turned karaoke bar, this section of the bunker has been transformed into an event room available to rent out for conferences and parities, kitted out with a restaurant, bar, cinema hall and karaoke rooms. Thankfully this also meant there was a lift in the building, so no need to trek back up those 22 flights of stairs!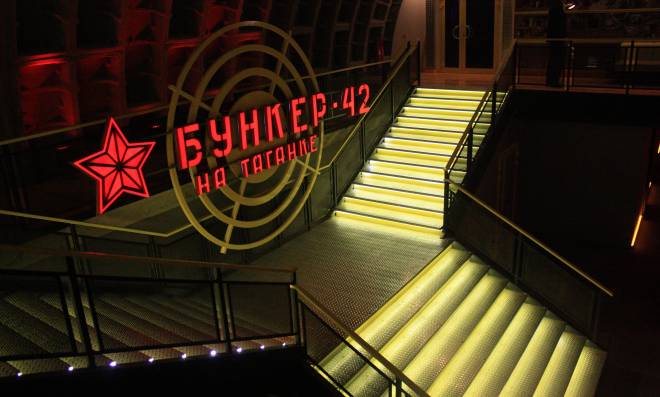 9. Ismailova Market
It may not look like it from the outside, but behind these whimsically decorated walls you'll find one of the best markets in Moscow. Whether you want to pick up some tacky souvenirs, genuine fur hats or some traditional handmade crafts this is the place to go. And lucky for us it was just a few minutes' walk from our hotel, meaning we were able to pick up our wares without having to travel too far.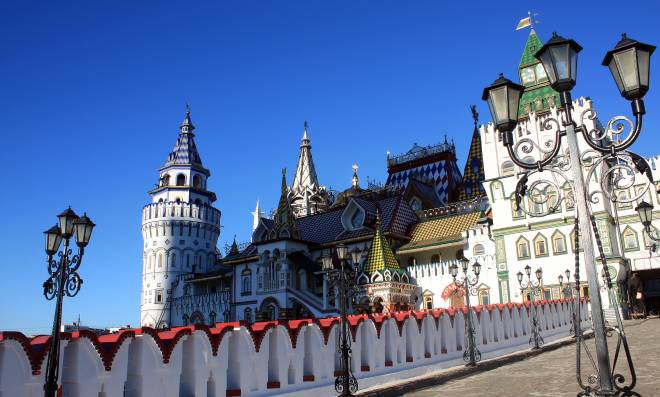 10. All aboard the overnight train
Bidding Moscow farewell we headed to the station for our overnight train to Pskov. We made sure to stock up on food and drink before boarding our train in preparation for the night ahead. Sharing a public carriage meant that we were side by side with Russians of all ages and walks of life who do this commute on a regular basis, and offered a real genuine travel experience. Next stop Pskov...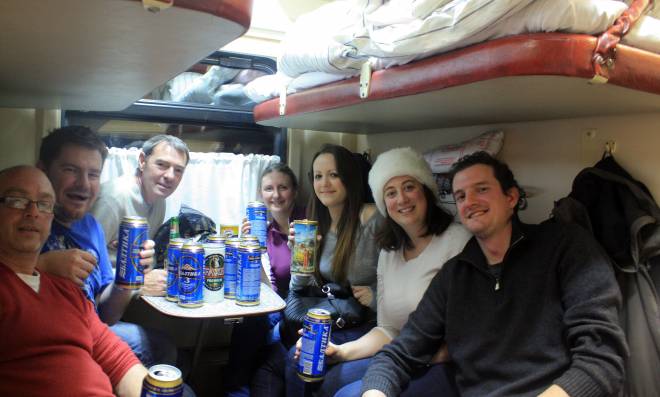 You may also be interested in...