(Last Updated On: September 12, 2018)
With glimmering skyscrapers and ancient towns, flashing neon lights and cherry blossoms, high-speed trains and scuttling geisha, delectable cuisine and potent sake, what is there not to love about Japan? But with so many sights to see, things to do and experiences to be had it can be difficult to know where to start. In this week's photo showcase Lucie Bowman picks out her pick of the top 10 things to do in Japan coupled with some inspirational imagery. From thriving Tokyo and buzzing Osaka, to verdant Hakone and charming Kyoto, what would be the first to tick off your list?
Join one of our group tours or discover Japan at your own pace on a tailor-made itinerary.
1. Take in thriving Tokyo
The hustle and bustle of Tokyo is surely something you wouldn't want to miss! As one of the biggest cities in the world, Japan's capital city is home to over 12 million people and myriad attractions. The Senso?ji Temple in the old downtown area of Asakusa attracts people in their throngs because of its vast history, while in Shibuya, Japan's fashion hub, is said to be where all of their style emanates, and is great for all the fashion lovers out there.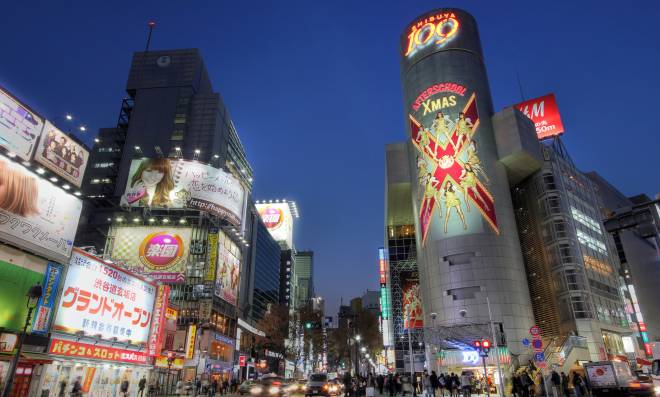 2. Try delectable cuisine
While the most popular and well-known cuisine in Japan is sushi, other tasty treats that tourists should try include teriyaki, sukiyaki and tempura. As you can visit different parts of Japan on each of our tours you'll get the chance to try every different cuisine should you feel like it!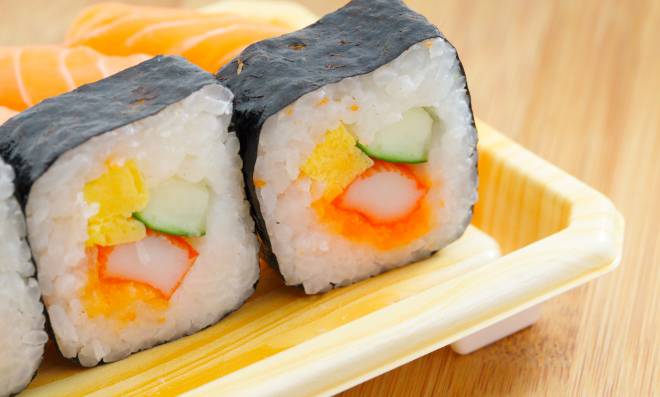 3. Explore Hakone National Park
Another part of Japan that you cannot afford to miss, it is this beautiful national park near to Mount Fuji. Whatever takes your fancy, whether it be a boat tour on the famous Lake Ashi, cable car rides with crazy views, or simple relaxation in spectacular surroundings all can be achieved here!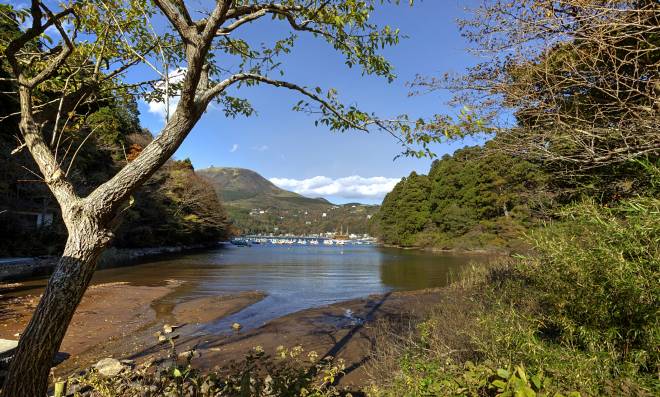 4. Visit charming Kyoto
Want to visit Japan and learn about its history and Buddhism? You've come to the right place! Kyoto in Japan is full of UNESCO World Heritage sites as well as over 1,600 Buddhist temples and 400 Shinto temples waiting to be explored. The Geishas and Gyozas tour would be brilliant again for those who want to stay at the park and relax and explore the city of Kyoto.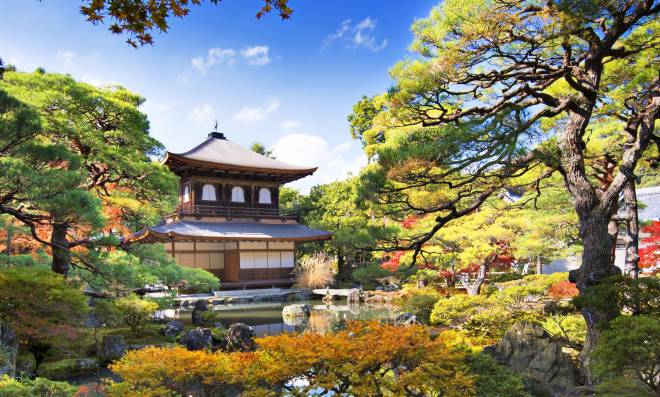 5. Discover historical Hiroshima
This city is where one of two atomic bombs dropped on Japan at the end of World War II, which brings throngs of travellers who want to pay their respects at The Peace Park and Museum which showcases Hiroshima's tragic past. There are other attractions that you might enjoy too which include Hiroshima Castle, the baseball stadium and the Hiroshima Prefectural Museum of Art.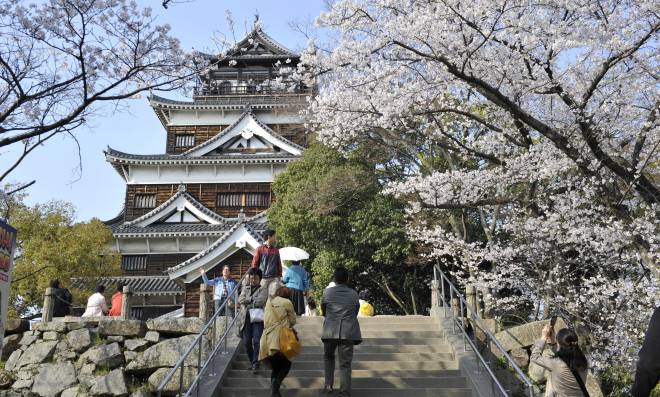 6. Take in the buzz in Osaka
Osaka is Japan's second city and one of its liveliest too! The Nanba district comes alive at night, perfect for the young at heart who want to discover Japan after dark. You may also want to visit Osaka Castle, a reconstruction of the original that was burnt down during World War II, which still offers a bounty of information on Japan's past.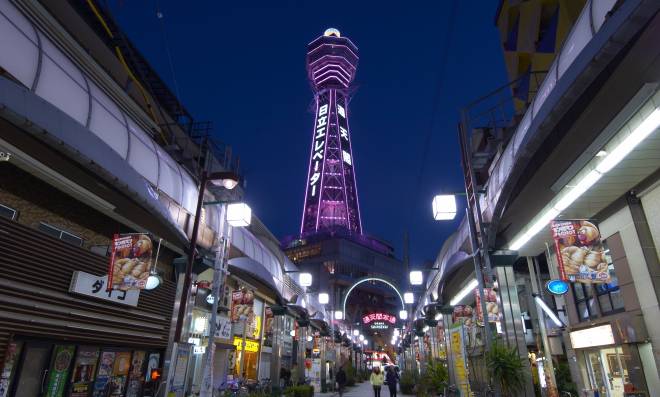 7. Travel like the Tokyoites do
The transport in Japan is well-known around the globe for its efficiency and modern approach. A trip to Japan would not be complete with testing out its cities subways and taking a bullet train – travelling up to speeds of 320 kilometres per hours across the country, taking in the beautiful scenery en route.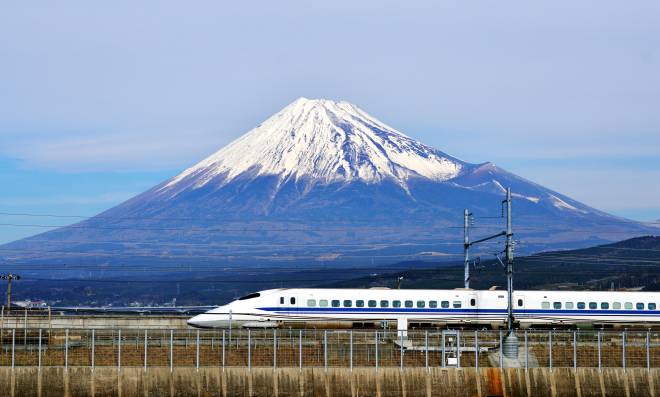 8. See the cherry blossoms
When you picture Japan chances are you envision ancient temples framed by the pink hue of cherry blossom trees. Those who travel to Japan in January will get to see the flowers as they begin to bloom, while the peak of the season is late March or April depending on where you are. Ueno Park and Shinjuku Gyoen Park in Tokyo are the most popular places to see cherry blossoms with over one thousand trees.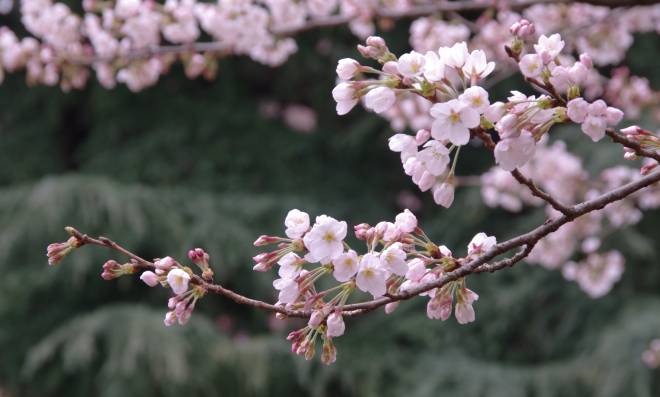 9. Take a dip in Kinosaki Onsen
This quintessential hot spring destination boasts seven bathhouses which sit among pretty streets of traditional wooden buildings and narrow bridges. Visitors to Kinosaki Onsen enjoy a stay in a Japanese inn where sumptuous cuisine is served at low tables in tatami rooms. Afterwards guests dress in provided 'yukata' and 'geta', light kimonos and wooden sandals, and take to the streets for a pleasant evening stroll around town.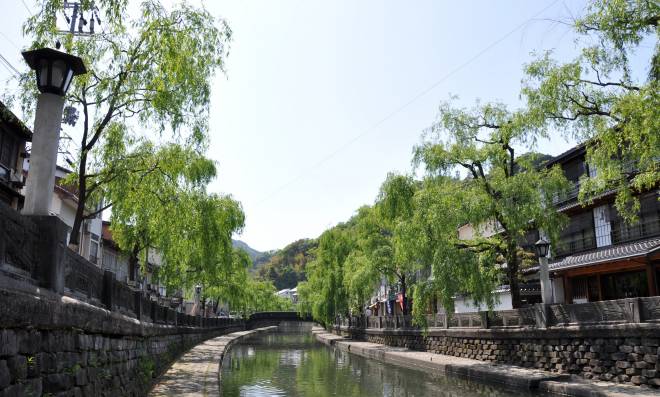 10. Relax on Miyajima Island
Located just off the coast of Hiroshima, Miyajima Island is one of Japan's most loved places with a charming rural atmosphere to match the beautiful surroundings. The island is perhaps best known for the red torii gate of Itsukushima Shrine which appears to be floating in the sea. In the evening this gate and the shrine behind it (as well as other traditional buildings in the area) are floodlit and the atmosphere is magical.