With an illustrious past stretching back thousands of years, amazing Ottoman architecture, ancient cities rich in archaeological treasures, historic battle grounds and bubbling thermal pools, Turkey cannot fail to inspire and captivate event the most-seasoned traveller. Our very own Alex Gonsalves recently returned from a trip to Turkey and gives us a glimpse at his time there in this week's photo showcase. Taking in the highlights of western Turkey, Alex travels from the illustrious and cosmopolitan city of Istanbul to the historic battlefields and poignant memorials of Gallipoli, before exploring the ancient ruins of Ephesus and Pergamum, and on to the calcium-rich thermal pools of Pamukkale.
To find out more about Alex's trip, please email him at Alex@onthegotours.com.
1. The ancient city of Ephesus
Perhaps one of the most iconic sights in Turkey, the ancient city of Ephesus was once home to some 250,000 Romans. Here I felt as though I was stepping back in time as I wandered through the cobbled city streets, seeing public toilets, even brothels and the famous library of Celcus.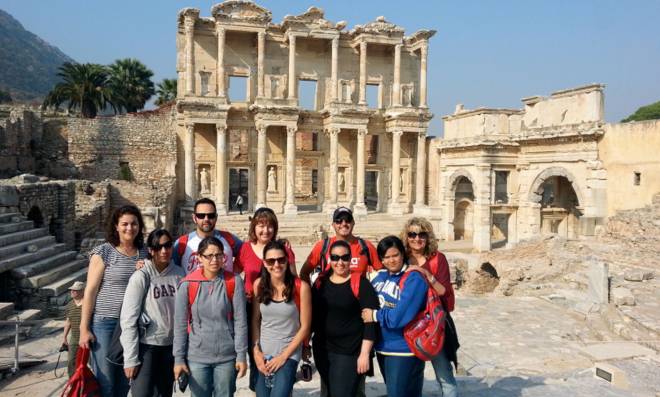 2. Lunch stop and shopping
As well as enjoying a local lunch and a couple beers on a stop travelling on from Ephesus, we also had the opportunity to browse local wares at a nearby shop, from traditional Turkish lamps to old antiques - lots of fun!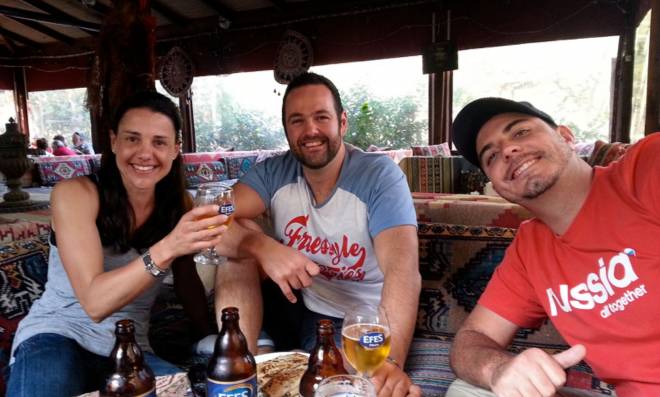 3. Calcium pools of Pamukkale
Standing on the calcium terrace pools at Pamukkale affords spectacular views. The waters here are believed to be rich in magnesium and calcium, and are still frequented by the locals and tourists alike as it is believed the water has healing properties.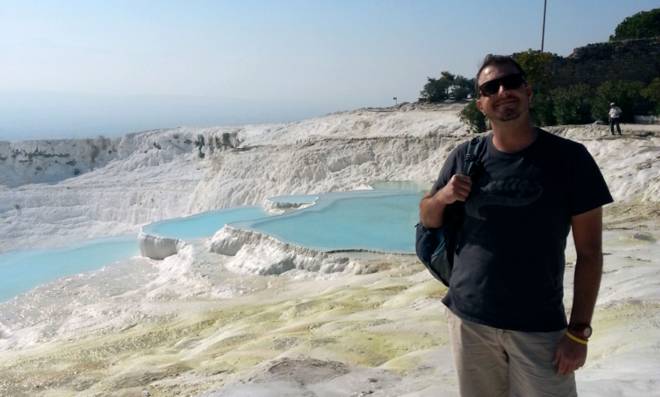 4. Roman city of Pergamum
Walking around the ancient ruins of Pergamum is a truly fascinating experience. Once a mighty Roman City that was the cultural and political capital of its time, this site boasts spectacular views and a bounty of photo opportunities.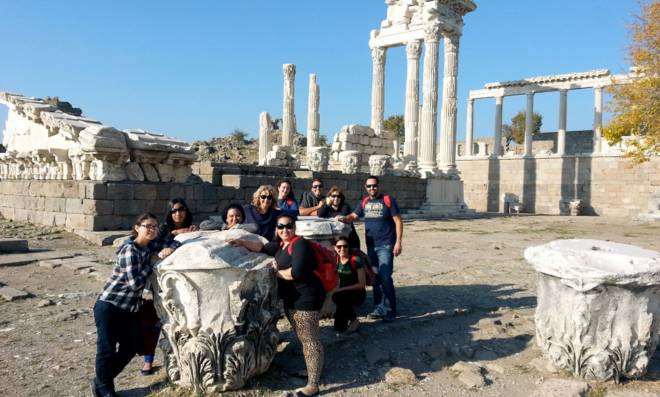 5. Theatre of Pergamum
Climbing up the stairs of the theatre in Pergamum is a cool experience, as you can imagine how thousands of Romans walked in the exact same footsteps after being addressed in the theatre.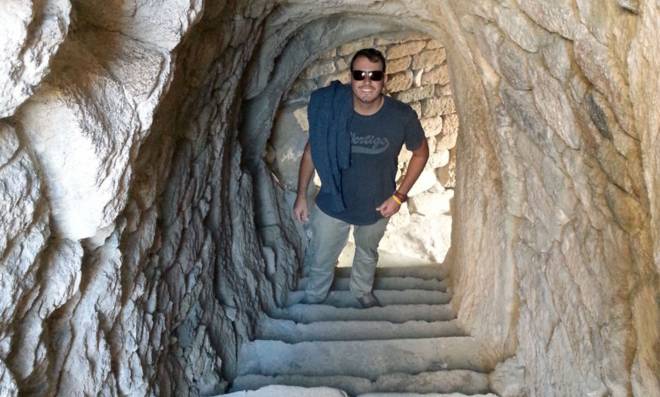 6. City of Troy
In the city of Troy we learnt about what life was like in the city for the many different kinds of people that lived here over the years, the battles that took place and about the fabled Helen of Troy. And of course we got to clamber into a replica of the famous Trojan horse just outside the city!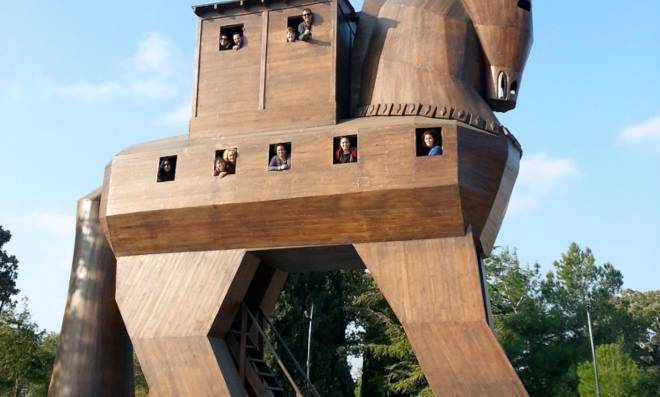 7. Memorials of Gallipoli
Lone Pine is one of many grave memorials in Gallipoli dedicated to the Australian soldiers who lost their lives during World War I. It really is a really sobering experience seeing the grave stones as men, some as young as 17, died storming the beaches at Anzac Cove.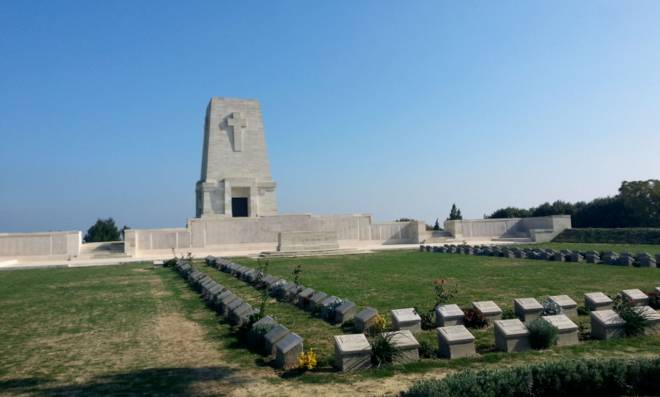 8. Trenches of Gallipoli
One of the many trenches used by the Turkish soldiers defending their position from the allied soldiers attack. Again a stark reminder of what conditions must have been like not only for our allied troops but the Turkish soldiers as well.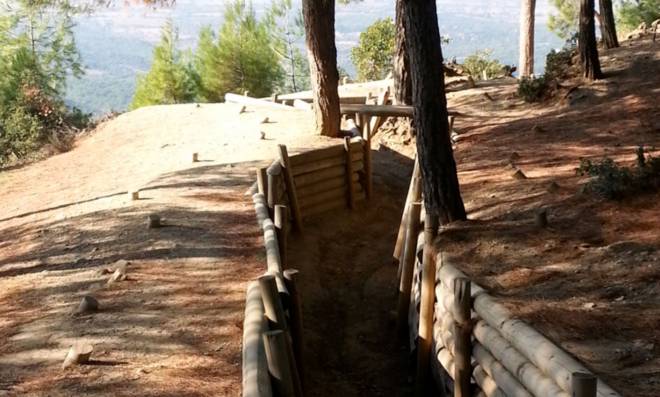 9. The Old Hippodrome
Standing around the ruins of the old Hippodrome, close to the Blue Mosque, once famous for chariot racing and as a political meeting point during the Byzantine times.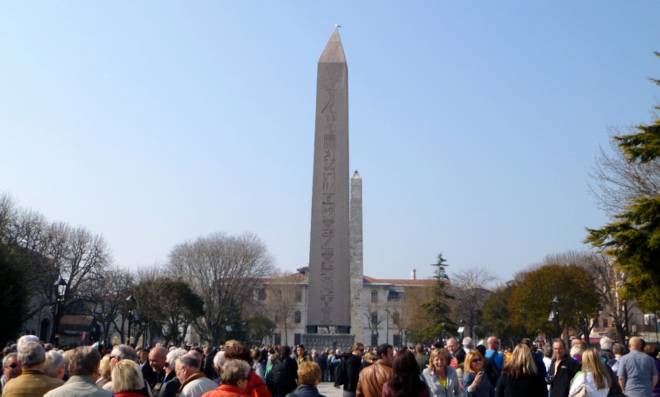 10. Dinner in Istanbul
Here we are in a side street in the beautiful city of Istanbul enjoying a local dinner and some local beers and wine. Our food was prepared in clay pots and broken open when being served, yum!