In this week's photo showcase we take a look at China from behind the lens of Nigel Evans of Gower Travel Photography. With over 30 years of experience under his belt, Nigel has captured the true essence of China, from the narrow and winding hutongs of Beijing and the impressive Great Wall in Badaling, to the ancient city walls of Xi'an and the incredible landscape of the Dragon's Backbone in Longsheng.
See more travel photography by Nigel Evans on his Facebook page, or follow him on Twitter@GowerTravelPics.
1. Hutongs - Beijing
As soon as you get off the plane it becomes immediately apparent that China is going to be a place of huge contradictions. Within a couple of hours of landing at a massive and very modern airport you are strolling around the ancient hutongs of Beijing, which are narrow streets and alleys creating a dense network of courtyard houses.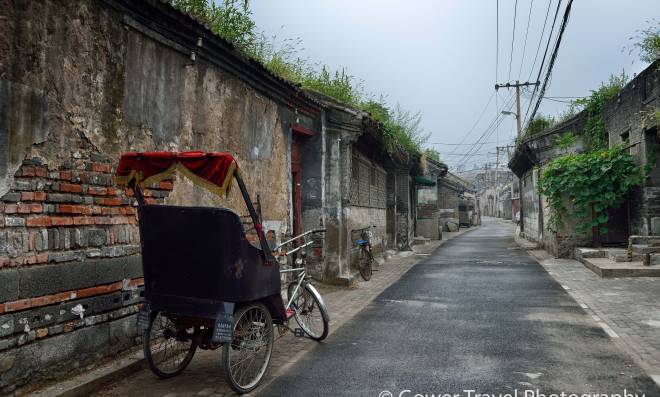 2. The Forbidden City - Beijing
The Forbidden City, a vast palace complex which was home to emperors, is situated next to Tiananmen Square and is as impressive by night as it is by day – although a lot quieter!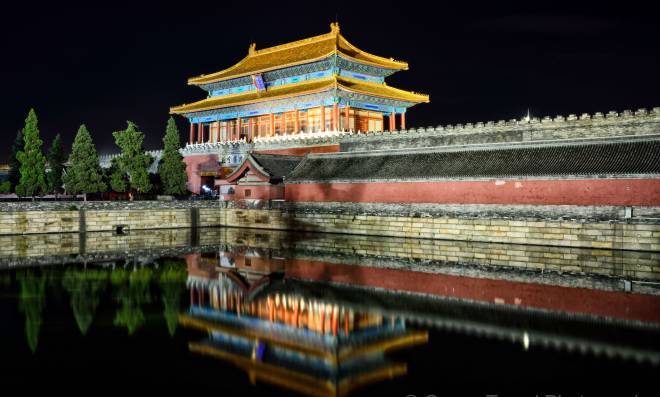 3. Temple of Heaven - Beijing
Almost everywhere you go there is activity, be it town squares and shopping precincts with line dancing or people playing musical instruments and sports. The Temple of Heaven however tops everything and at every turn there's something going on – including ballroom dancing, choirs and nice little old ladies playing high stake card games!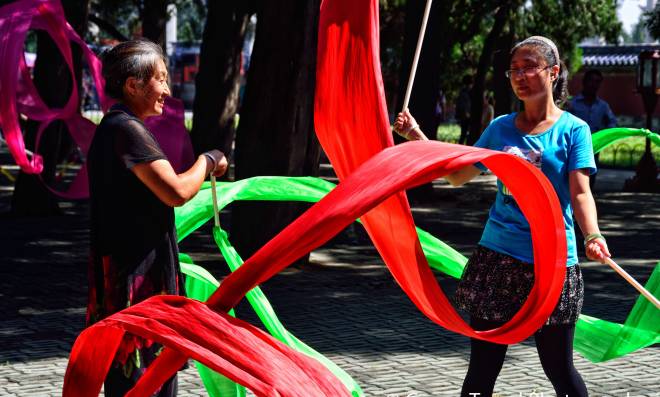 4. Great Wall - Badaling
Although it can't be seen from space, the Great Wall doesn't disappoint. Very crowded at the bottom of the section, keep walking and the crowds soon disappear, - when I say soon, after about an hour... Steep and tricky in parts, it's certainly worth the effort – just remember to take an aspirin with you in case anyone has a heart attack!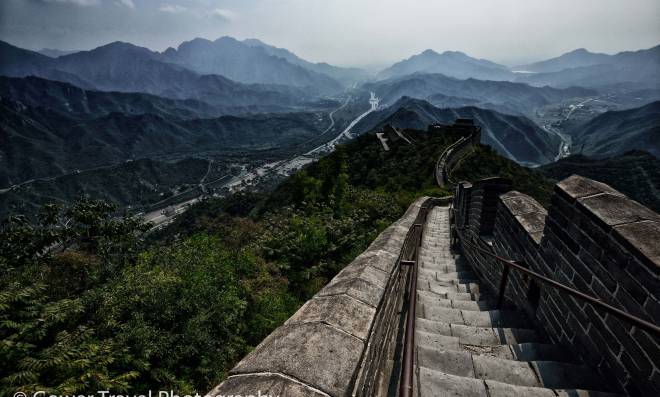 5. Backstreets - Beijing
Wandering around the backstreets of Beijing you get an impression of daily life which is one of conviviality, high spirits and a genuine sense of community. What's more, you can explore without being chased by people with machetes, but that's another trip, and another story, I digress...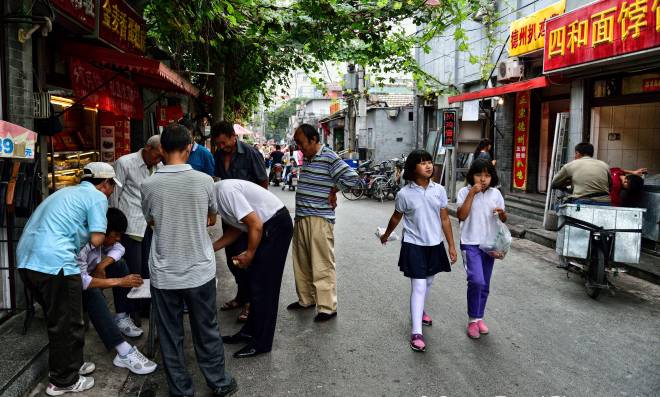 6. Luoyang
It's not until you leave Beijing that you start to appreciate the vastness of the place. Luoyang, a medium–sized provincial city of 'only' 12 million epitomised this. Although the parks and backstreets were fascinating, it was the enormity and volume of building work that struck you, and the thought that one day we're clearly all going to have to learn Mandarin!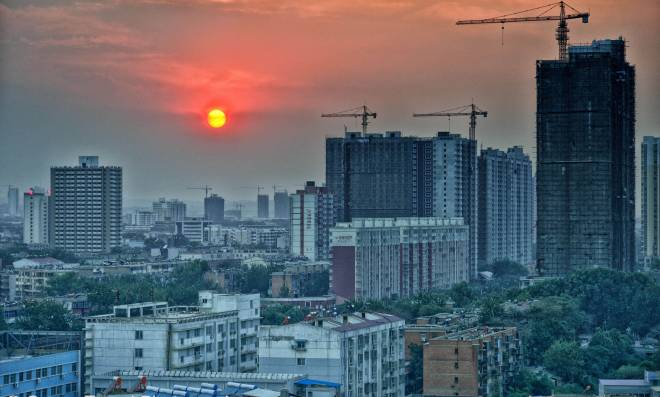 7. White Horse Temple - Luoyang
Often considered to be the cradle of Chinese Buddhism and the first Buddhist temple in China, the White Horse Temple near Luoyang provides an environment to find inner peace, but not just for the monks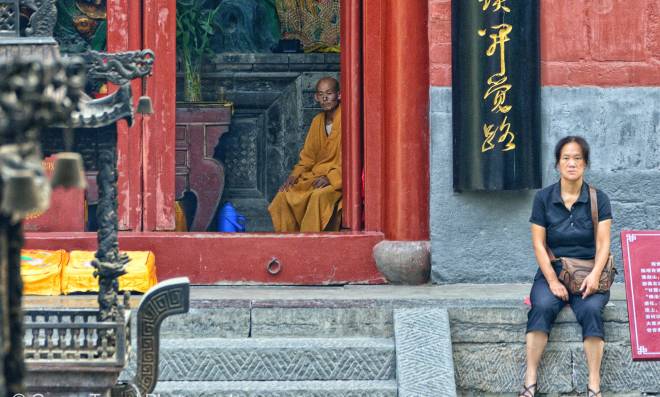 8. City Walls Xi'an
An ancient capital, Xi'an's city walls are not only one of the oldest (circa 194 BC) in China but one of the best preserved. Almost 14km in length, cycling along the top of the wall is great way to get some perspective on the city - that said, they could have laid the cobbles a bit more smoothly...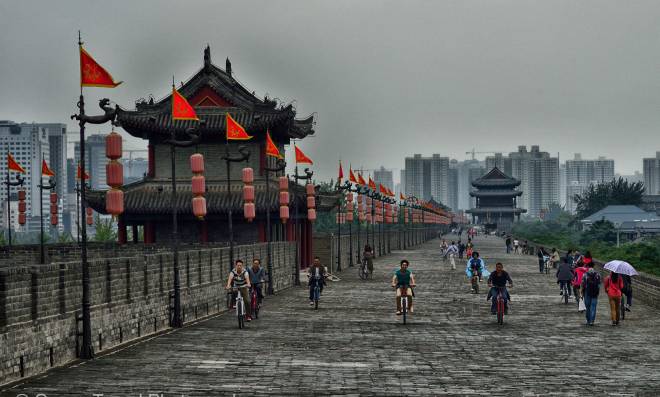 9. Muslim Quarter Xi'an
Termed a 'sub-provincial' city, Xi'an 'only' has a population of about 8.5m and was the eastern most point on the ancient Silk Road. Home to an estimated 50,000 Muslims, the Muslim Quarter is a great place to spend a couple of hours absorbing the atmosphere and wandering the side streets.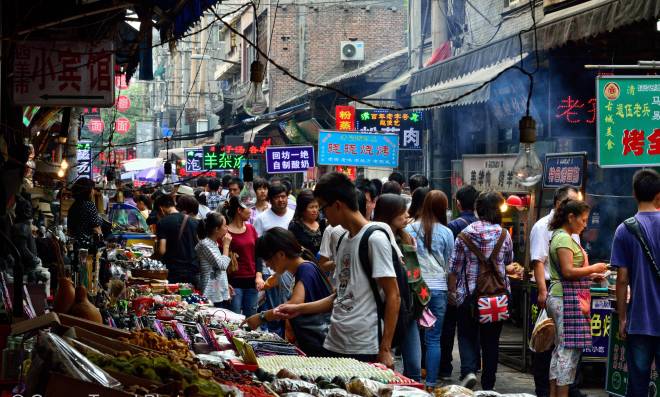 10. Yangshuo
The limestone karsts of Yangshuo create a spectacular landscape which is renowned throughout the world and a great place to take a bamboo raft and watch the world go by, as long as you avoid the water buffalos...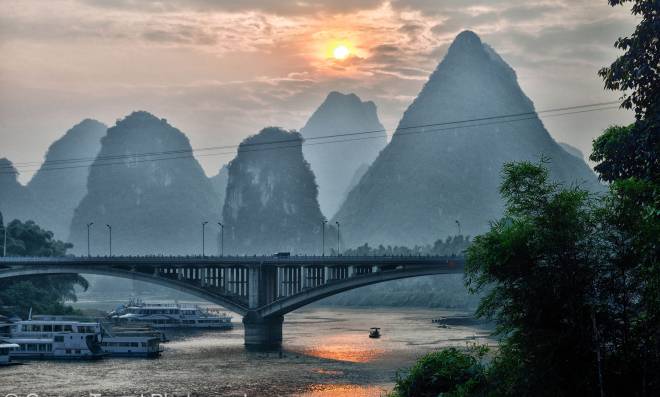 11. Bike Ride - Yangshuo
One of the best things to do when you're in Yangshuo is to hire a bike, or if you're lazy like me, a moped (you try cycling with all my camera kit!) and get lost in the surrounding countryside. Once your off the main roads you're surrounded by the dramatic mountains, lush verdant landscape and inquisitive locals, and their water buffalo.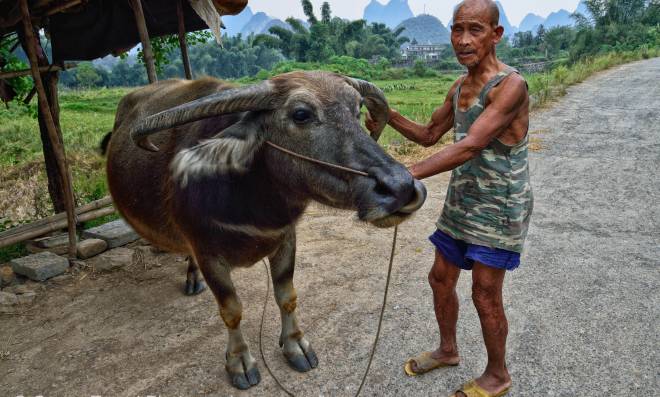 12. Dragon's Backbone Rice Terraces - Longsheng
Set amongst the villages of the ethnic minorities of the Zhuang and Yao and rising to a height of almost 3,000 ft, the Dragon's Backbone rice terraces of Longsheng were built during the Ming dynasty over 500 years ago. With a bit of time to spare you're able to explore and meet the locals – just stay away from the rice wine...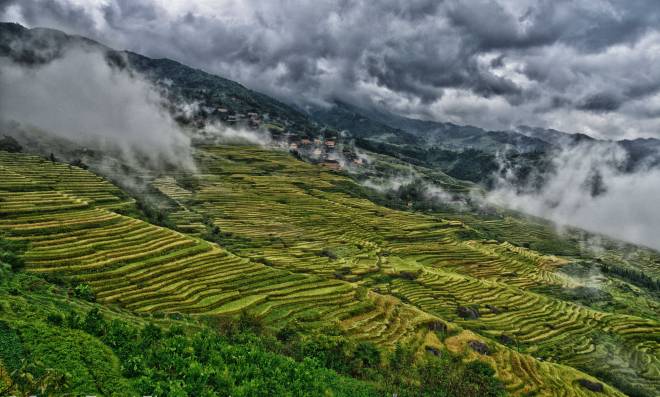 13. French Concession - Shanghai
The largest city in China, and one of the largest in the world with a population over 23m, Shanghai is split into a number of districts including the French Concession with its tree lined avenues, Tudor mansions and markets. If you get a chance however, pop into one of the 'pet shops' just to look at the crickets which are kept for the popular pastime of cricket fighting.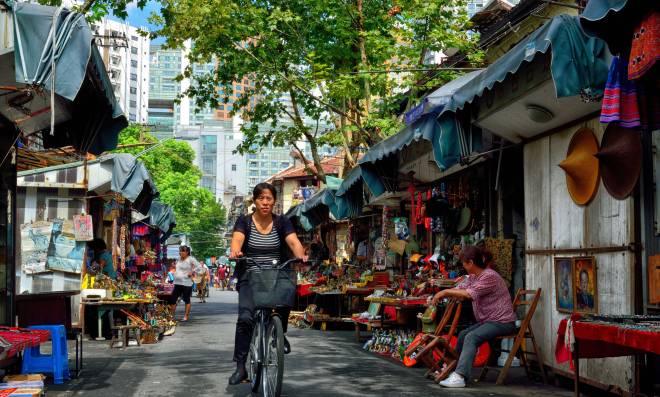 14. The Bund - Shanghai
The Bund at night is a sight which can't be missed, and yet again doesn't disappoint. Recently seen on the big screen in Skyfall, my top tip is to find a roof top bar, have a vodka martini (shaken, not stirred) and watch the world go by...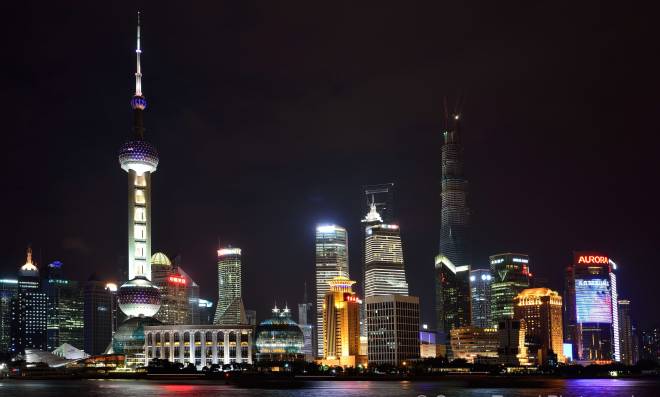 You may also be interested in...