Every year thousands of people travel from near and far to marvel at the creations of the Harbin Ice Sculpture Festival in the Heilongjiang Province in north-eastern China, which has gained worldwide fame and recognition for its exquisite ice and snow sculptures. Cecilie Chau recently got to experience the magic and wonder of this famous festival for herself when she travelled on our 11 day Harbin Ice Festival tour in China. Upon her return she shared with us some fantastic photos of her time there, which we've decided to share with you in this week's photo showcase. Enjoy!
This is just a small selection of Cecilie's amazing photographs from the ice festival; click here for more!
1. The Harbin Ice Festival in China
Nicknamed the 'Ice City', the arctic climate of Harbin makes it the ideal setting as it possesses a natural bounty of ice and snow, which local and international curators transform into an incredible winter wonderland.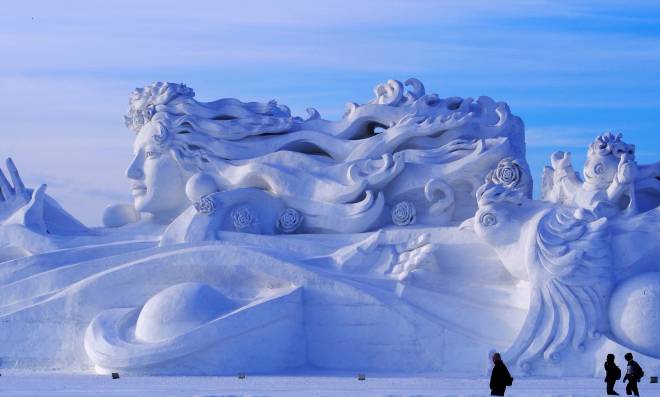 2. A winter wonderland of...
Although this wintertime tradition of creating sculptures of snow and ice long predates this modern day festival, it still plays an important part in Chinese culture and draws locals and tourists alike.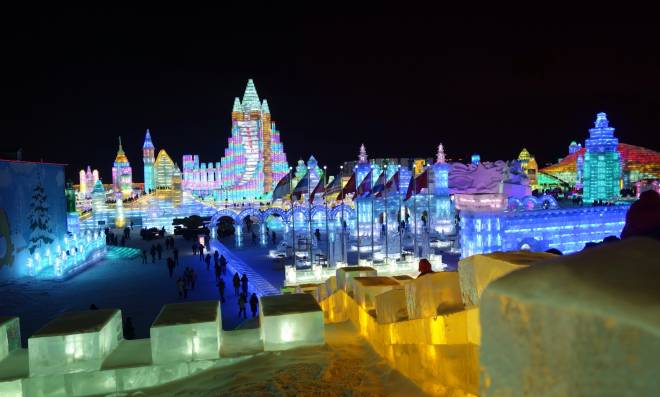 3. Ice bridges...
This year the Harbin Ice Sculpture Festival celebrated its 30th year with a special theme dedicated to showcasing the art, trade, culture and sport of China through its exhibitions.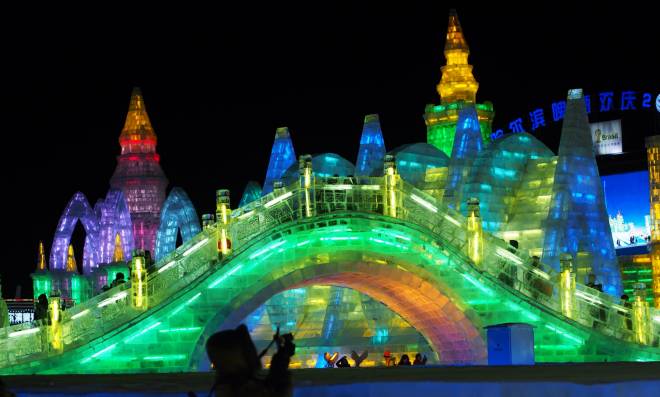 4. Ice Skyscrapers...
Shimmering famous monuments and historic buildings took formation illuminated by a kaleidoscope of lights, as music, fun games and colourful stalls create a festive atmosphere to wander around the festival grounds.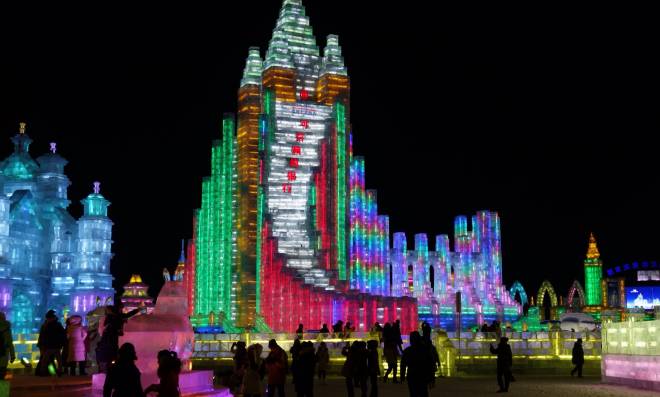 5. Ice slides...
For the young at heart this popular festival offers an endless array of possibilities - one of our favourites are these massive ice slides illuminated with colourful lights. Who could resist sliding down these bad boys!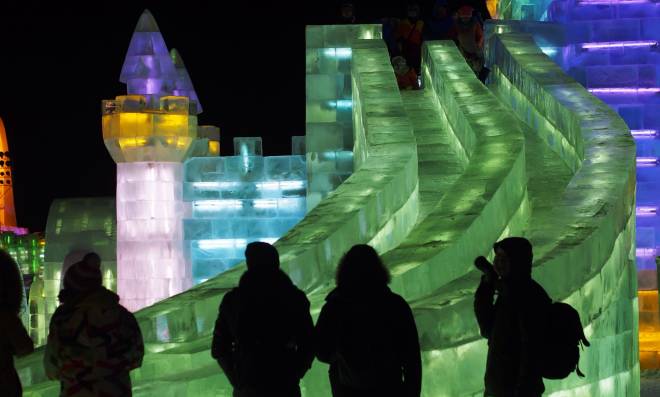 6. Ice archways...
Some of the sculptures here really are larger than life, towering several metres above your head. By the end of the festival you may end up with a crick in your neck, just like a tourist in New York City, always looking up.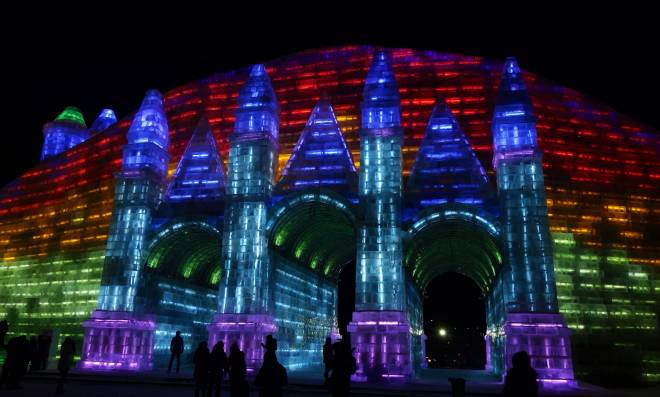 7. Horse carriage rides...
Should you get tired of travelling by foot there is always the option is hop on a horse-drawn carriage, so you can take in all the sights of this expansive winter wonderland without losing your breath.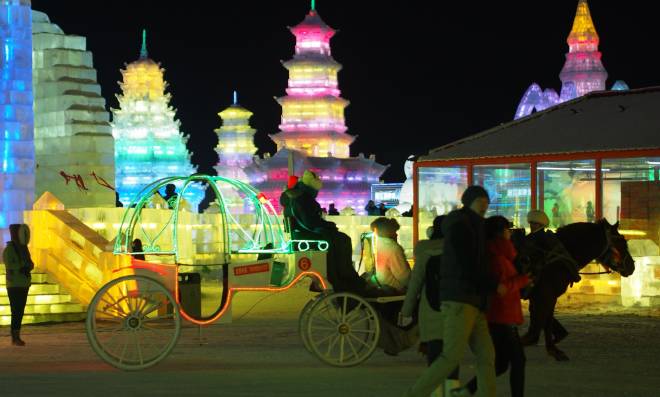 8. Mammoth Snow Sculptures
As well as incredible ice sculptures, the Harbin Ice Festival also sees some mammoth snow creations carved expertly by local and international curators, depicting anything from people, animals and monuments.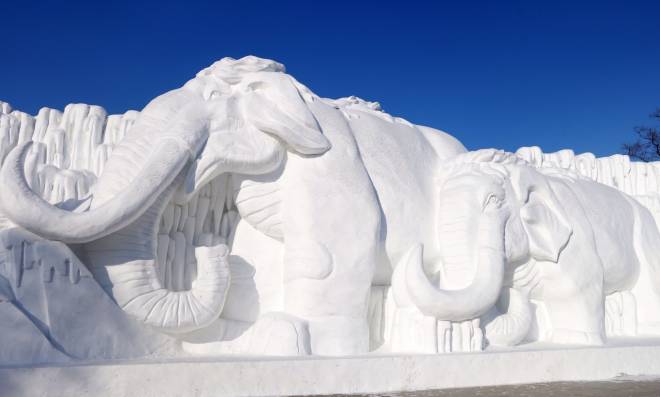 9. Then some more ice!
If you fancy doing something a little different next New Year's Eve, why not join us in China and discover the magic of the Harbin Ice Sculpture Festival for yourself on our 11 day Harbin Ice Festival group tour!