(Last Updated On: August 9, 2016)
First off, Happy New Year everyone! We hope you've had an incredible start to 2014, where ever in the world you may be! And now, as protocol dictates, it is time for us all to contemplate life changes for the year ahead, whether it be exercising more, drinking less, being more career focused, or our personal favourite…travelling more! You may already have a mental list of all the places you'd like to tick off your bucket list this year, or perhaps you need a little inspiration. Just in case you fall into the latter category, we've got a great destination in mind: Vietnam! In this week's photo showcase Lucie Bowman has highlighted her pick of the top ten things to do in this fascinating country, accompanied by a selection of inspiring photographs – just in case you need that extra push!
What would your must-do experiences be in Vietnam?
1. Cruise Halong Bay
Perhaps the most iconic destination in Vietnam, this strikingly beautiful UNESCO World Heritage Site finds its place at the top at many bucket lists. Explore this jewel in Vietnam's crown on a traditional junk boat cruise, winding your way between the thousands of limestone karts and isles jutting out of its emerald waters and exploring hidden caves and grottos dotted around the bay.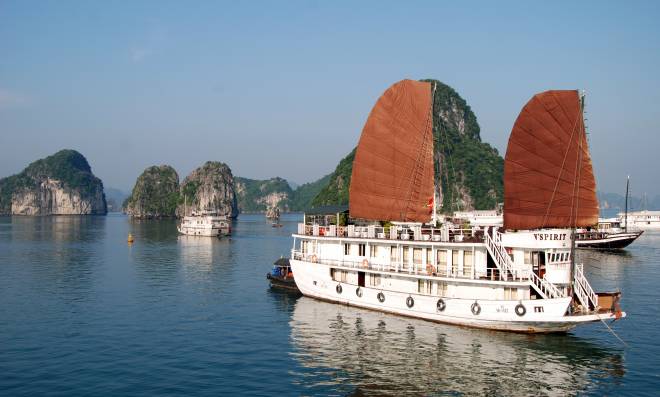 2. Enjoy a cyclo ride in Hanoi
What better way to get your bearings in Hanoi than by exploring its winding alleyways and quintessential streets onboard a traditional Vietnamese cyclo (rickshaw). Take a ride through Hanoi's charming Old Quarter, through a labyrinth of 36 streets each named after the artisans that created their crafts here centuries ago, and sample some traditional street food along the way.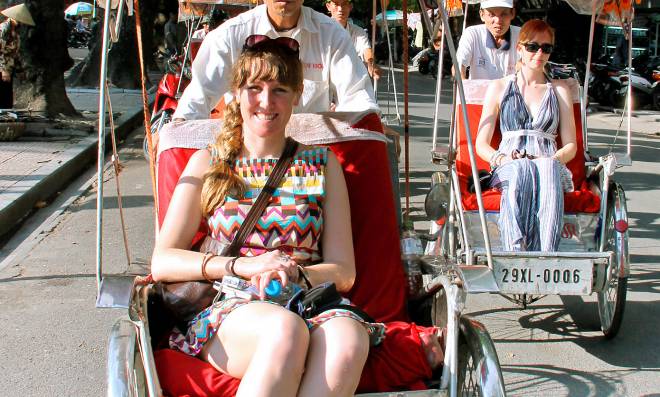 3. Go trekking in Sapa
Nestled north west of Hanoi, the rolling green highlands of Sapa are excellent to visit should time allow. Take an overnight train into the mountains and enjoy exploring the pristine scenery on foot, passing by farmers ploughing the fields in conical hats, browsing colourful local wares each tentatively produced by hand, and visiting ethnic minority villages.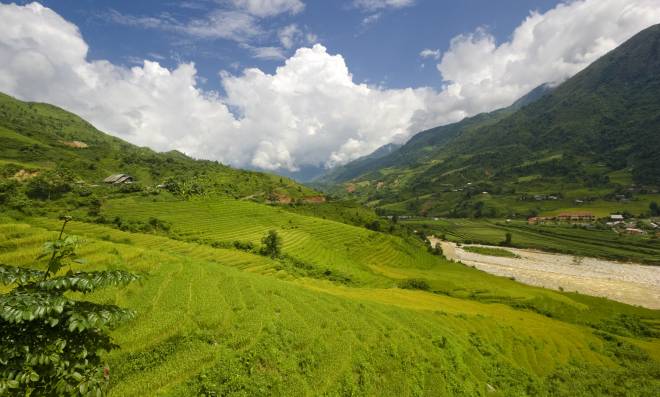 4. Get suited and booted in Hoi An
This laidback riverside town is the perfect location for those looking to relax, indulge in some retail therapy, or perhaps get some clothes tailored. Whatever your budget you are sure to find a tailor in Hoi An who can recreate your favourite outfit, or perhaps one out of a glossy magazine. For just 50 dollars you can get a suit made and delivered to your hotel within 24 hours!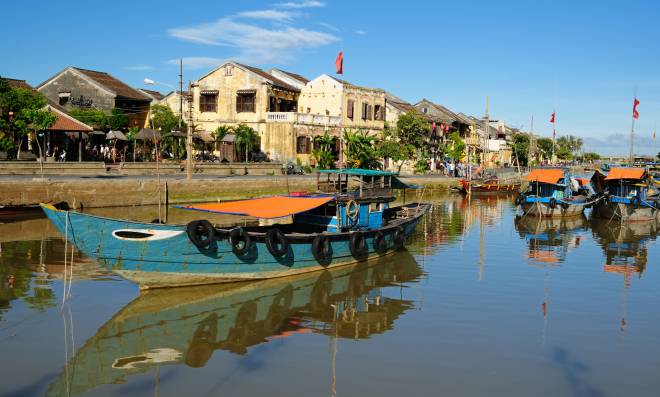 5. Experience village life in Tra Que
For a taste of provincial life, take a bicycle ride out of Hoi An to Tra Que village, famed for its traditional farming practises and rural atmosphere. Here enjoy a hands-on day tending to the fields and gardens, before taking a lesson in preparation of traditional Vietnamese cuisine. Later enjoy your culinary masterpiece while soaking up the clean air and country views.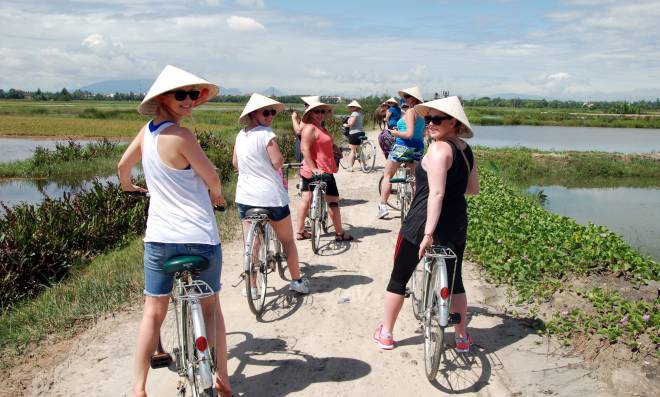 6. Browse a floating market
Want to visit the largest wholesale floating market in the Mekong Delta? Then the Can Tho and Cai Rang Floating Market is the place for you! Here you'll be able to find farm products and specialities from the surrounding cities and get a very authentic feel for Vietnam. Browse, barter and admire the hundreds of brightly coloured boats lining the river, piled high with goods.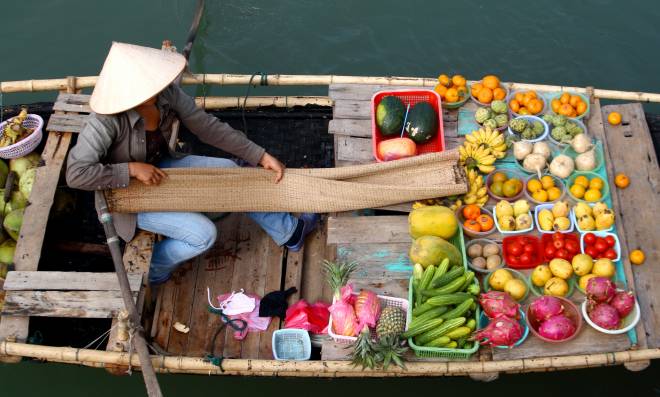 7. Explore the War Remnants Museum
Got some time to spare in Saigon? Then head to the poignant War Remnants Museum, for eye-opening insight into the war crimes of the Vietnam War. Here explore a series of themed rooms that tell the stories for those who suffered during the war through photography, documents and dioramas. Outside there is a courtyard showcasing retired military equipment, from helicopters and tanks.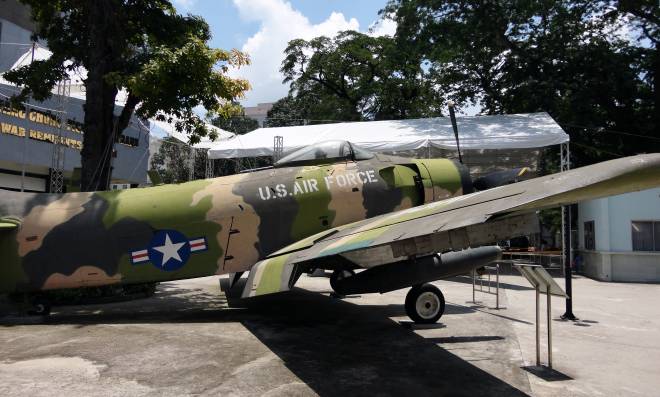 8. Head underground in the Cu Chi Tunnels
Want more history? Venture to the outskirts of Saigon to the Cu Chi Tunnels for a deeper understanding of the Vietnam War. Here you'll be able to go underground explore secret tunnels that were once used by the Viet Cong to survive during the war. Browse interesting exhibits, see booby traps, discover hidden trapdoors and pop a round or two in the firing range.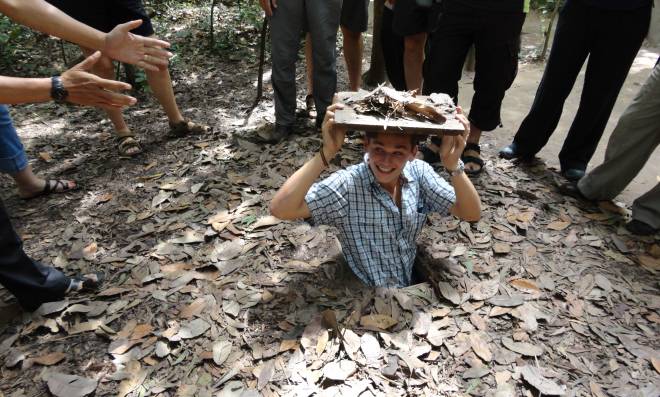 9. Learn to prepare local cuisine
Whether a cooking demo in Hoi An or a lesson in Tra Que, Vietnam offers plenty of opportunities to learn how to prepare Vietnamese cuisine. And with so many delicious local dishes, it's no wonder why you'd want to learn! Pho one of the most famous Vietnamese noodle soup consisting of broth, linguine-shaped rice noodles, a few herbs, and meat of your choice.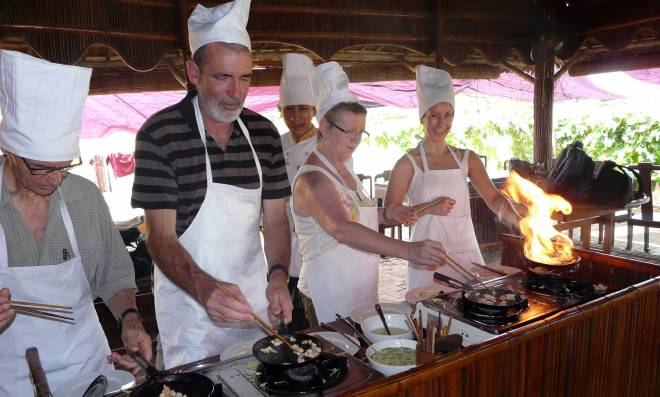 10. Unwind on the Con Dao Islands
After making your way down the length of Vietnam, you may be craving a little rest and relaxation. So why not escape to the Con Dai Islands, an isolated destination that is host to an array of lovely beaches, coral reefs and scenic bays. The perfect end to your time in Vietnam.