Whether you want to track the Big 5, mingle with the Masai,  learn about the diversity of African culture, travel through spectacular landscape or simply laze by the beach, East Africa is the place to be. For a game viewing adventure at its very best, our 16 day East Africa Encompassed tour is just the ticket. Travelling through Kenya's Masai Mara to the vast plains of the Serengeti in Tanzania, ending with a few days of rest and relaxation by the sea in Zanzibar – what more could you want? This week's photo showcase is a small taster as to what you can expect to see and do on our East Africa Encompassed tour coupled with some inspiring photography.
Feeling tempted?
1. Arrive into Nairobi
Your East African adventure begins in Kenya's bustling capital city of Nairobi. If you have some time to spare upon arrival why not gain insight into the country's vast history and interesting culture by exploring the intriguing Nairobi National Museum and Snake Park. Plus browse vibrant market stalls and take in the sights, sounds, aromas and rhythm of the city.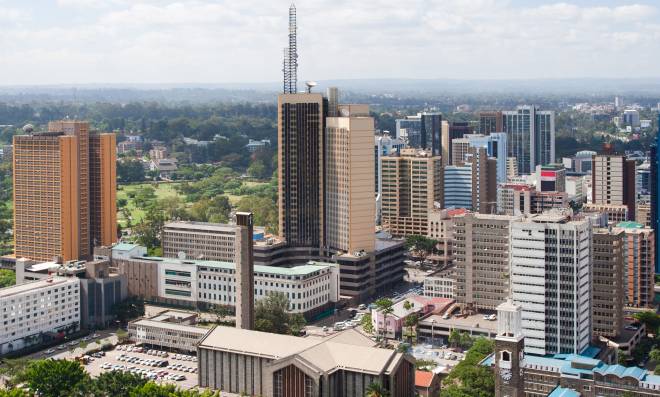 2. Admire the sunrise in Masai Mara
Leaving the hustle and bustle of Nairobi behind, drive out to the world-famous Masai Mara Reserve where you'll be welcomed with vast plains, rolling hills and an abundance of wildlife. Spending the next two nights here you'll have ample opportunity to spot roaming wildlife - including the Big Five, on morning and afternoon game drives.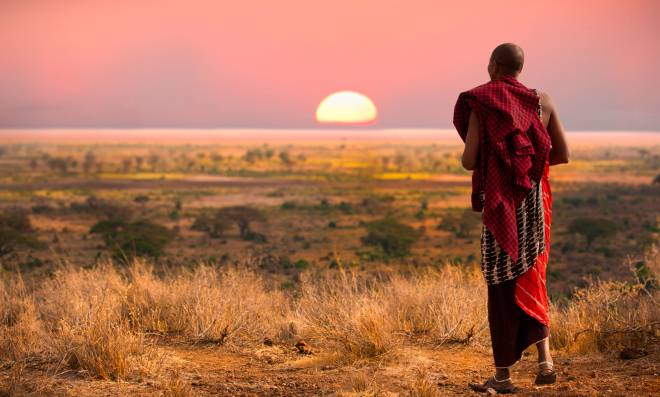 3. Flamenco in Lake Nakuru
Next journey on to Lake Nakuru National Park - famous for its incredible population of flamingos which can often turn the lake into a lovely pink hue. Originally established as a sanctuary for black and white rhino, spend the next two nights searching for these elusive creatures as well as other park residents such as leopard, giraffe, buffalo and plenty of antelope.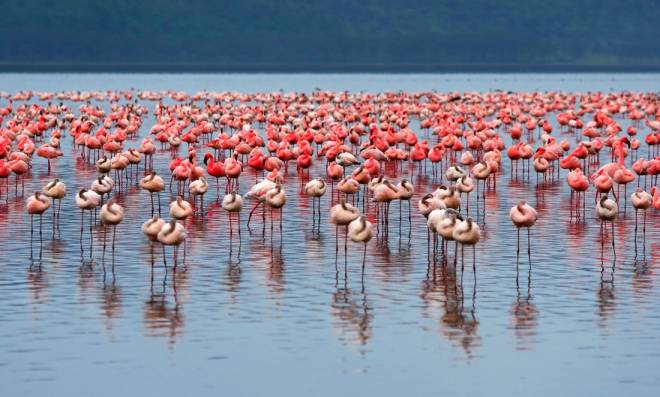 4. Spot the Big Five in the Serengeti
Crossing into Tanzania continue on to the endless plains of the Serengeti National Park. Entering the park through a lesser travelled road chances are high that we may even spot more elusive wildlife en route to our camp. Famous for its enormous concentration of game, especially the big cats, two days here offers ample opportunity to spot the Big Five.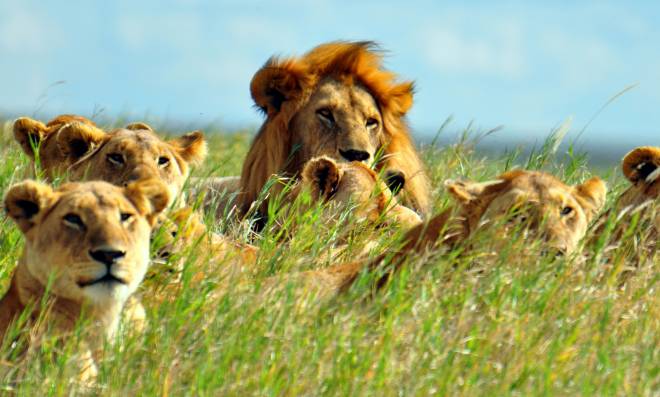 5. Visit the Ngorongoro Crater
Driving into the Ngorongoro Conservation area, the site of a vast and unbroken volcanic crater ring that plays host to nearly every species of African animal. Climbing up the steep crater edge offers incredibly views and is the perfect places to spot zebra, buffalo and wildebeest grazing as well as predatory lion, cheetah and hyena. It is also one of the only places in Tanzania where you can see Black Rhino.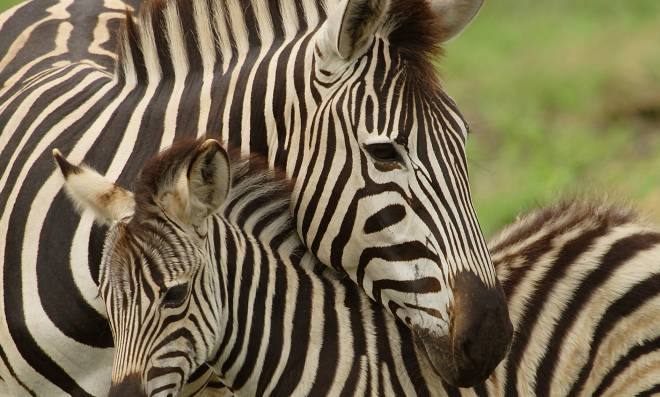 6. Stop over in Dar es Salaam
Fast forward to Dar es Salaam, Tanzania's capital city and a hustling, bustling seaport. If time allows why not gain some insight into the country's history and culture by visiting its enlightening National Museum and unique Makumbusho Village Museum. Those seeking retail therapy will find it at the waterfront Slipway shopping and leisure centre.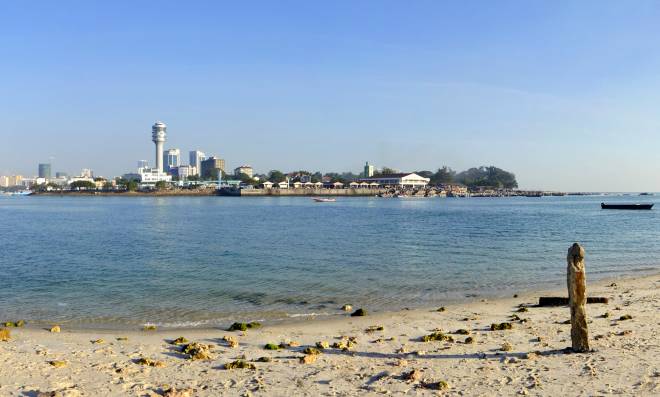 7. Unwind in Zanzibar
Last stop on tour is idyllic Zanzibar, where you'll have three nights of sun, sand and sea. With pristine white sand beaches and the azure Indian Ocean, Zanzibar is a little slice of paradise. Sunbathe, explore its underwater treasures or venture beyond the beach to Stone Town with its labyrinth of narrow streets, ancient buildings and bustling bazaars.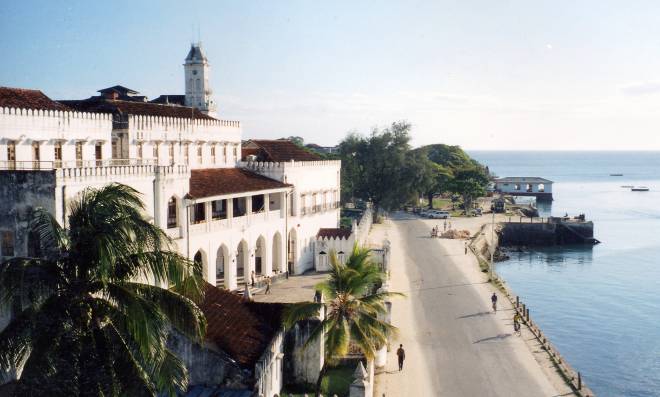 You may also be interested in...