(Last Updated On: August 5, 2016)
Step into a land of friendly locals, deserted ancient wonders, flavoursome tobacco, colourful markets, thrilling experiences and spectacular landscapes in this week's photo showcase. Having recently returned from Egypt travelling on our 9 day King Tutankhamen tour, our very own Lauren King tells us exactly what there is to love about this enthralling country. Travelling from Cairo, Lauren takes in the hustle and bustle of Egypt's capital city, tries out some authentic Egyptian shisha, going sailing down the River Nile, hot air ballooning over Luxor, sandboarding in the White Desert and much more.
1. The People
I found Egyptians to be so kind and always willing to go above and beyond for you. Taxi drivers would pull up just to welcome you to Cairo before driving off. Curious lingering stares from locals would unexpectedly end with the flash of a big smile and the loud declaration of 'Welcome to Egypt'. The drop in tourism has led to the average tourist like myself being treated like a VIP guest.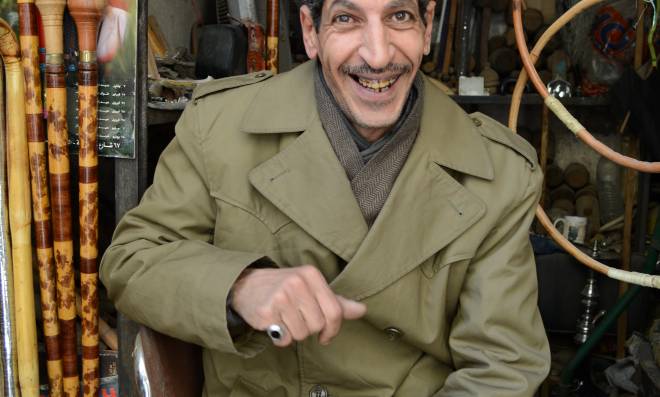 2. Cairo
It can be hectic, busy and an assault on the senses but I wouldn't change a thing!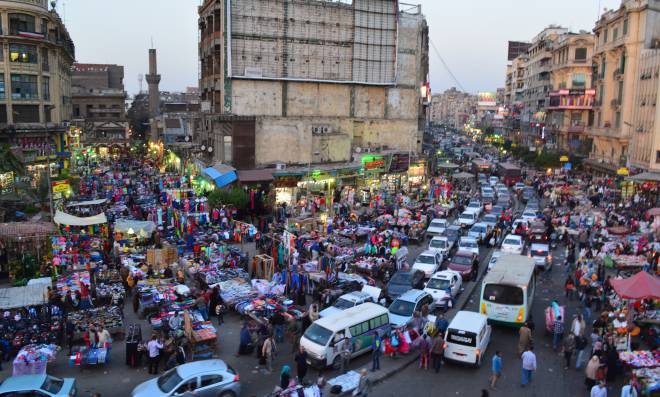 3. No Pushy Tourists
Unlike the Egypt of yesteryear, there were barely any other tourists around to diminish my sightseeing experiences. I often found myself alone at Ancient Egyptian sites being able to imagine what it was like 4000 years ago when Pharaoh's ruled.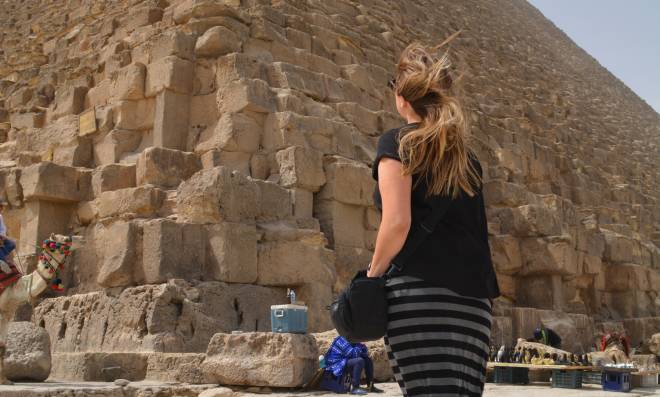 4. Shisha
I am the kind of traveller who needs to dive headfirst into 'local experiences' in order to enjoy my travels. Being a non-smoker, I was apprehensive at first to try the sweet smelling Shisha but boy I'm glad I did! Flavours to choose from include apple, strawberry, grape, peach and we even found a chocolate mint!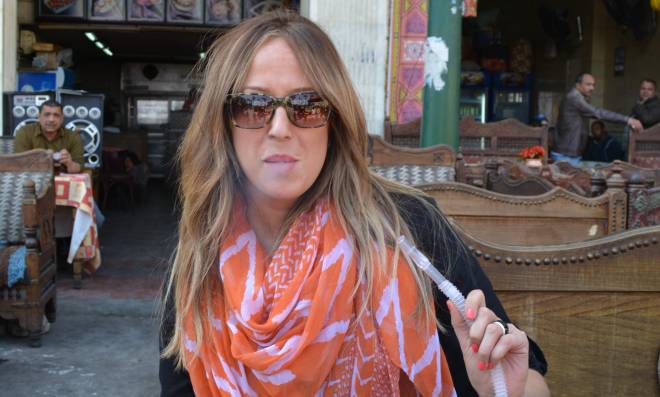 5. Streets of Khan el Khalili
In the thick of Khan El Khalili there are markets, food vendors and plenty of action. Local life is played out right beside you. Deals are being made, shisha is being enjoyed and prayers are being prayed!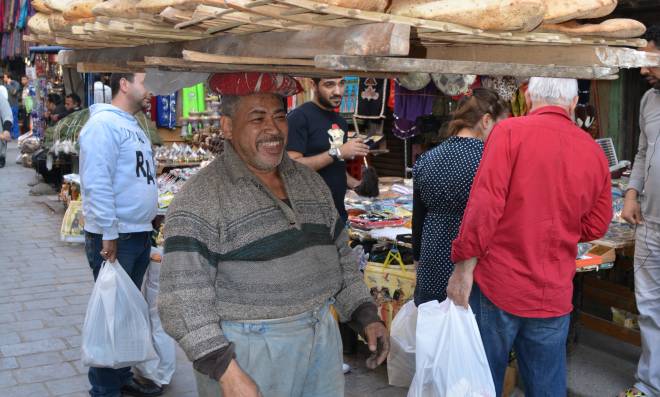 6. Felucca Sailing
I had 2 nights and 3 heavenly days sailing up the Nile. On The Go now provide a 'support vessel' with a place to eat, dance, relax – and use the loo! Gone are the days when the banks of the Nile doubled as bathroom amenities.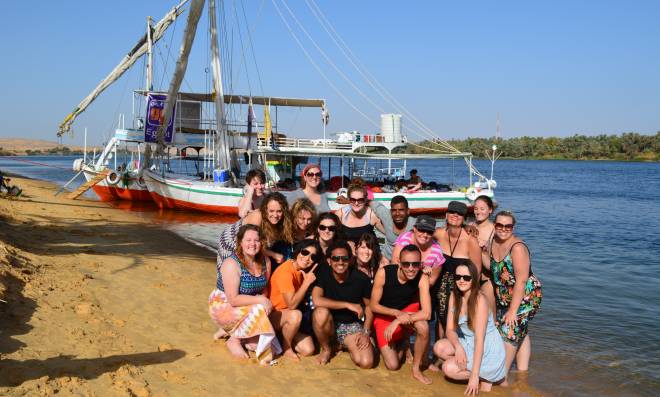 7. Hot Air Ballooning over Luxor
The sacrifice of a sleep in was well worth the chance to view a sunrise over Luxor. This breath taking experience gave us a bird's eye view over the West Bank, once the ancient city of Thebes. If you think a temple can be impressive from the ground, just wait until you see it from above!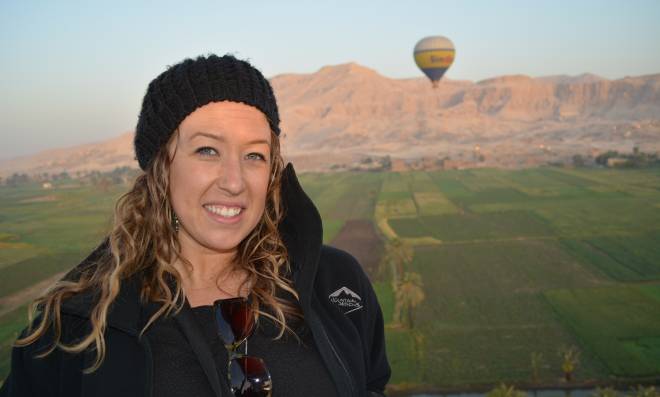 8. Bahariya Oasis (pronounced ba-ha-ray-ya)
A truly authentic experience I'll never forget. Where do I start? I danced around a fire whilst Bedouin men sang traditional folksongs, slept under the stars in the White Desert, tried my hand at sandboarding the scorching hot dunes and embarked on a 4x4 adventure not for the faint hearted.