With forbidden cities and great walls, vast terracotta armies and ancient silk roads, modern metropolises and incredibly natural landscapes, spectacular wildlife and delectable cuisine, it is no wonder why visitors return to China time and time again. Be it a few years, or even decades later! Our very own Miles Walker recently returned from this fascinating country for a second time, travelling on our 7 day China Express tour. Having seen to many of China's major highlights before, Miles decided to take a different approach to his pictures, capturing different angles and perspectives of famous sights.
To find out more about Miles' trip to China, please email him at Miles@onthegotours.com.
1. Mao at the Forbidden City, Beijing
As one of the most famous icons of China, I wanted to see if I could capture it somewhat differently. After some time and patience I got him with a modern day model underneath!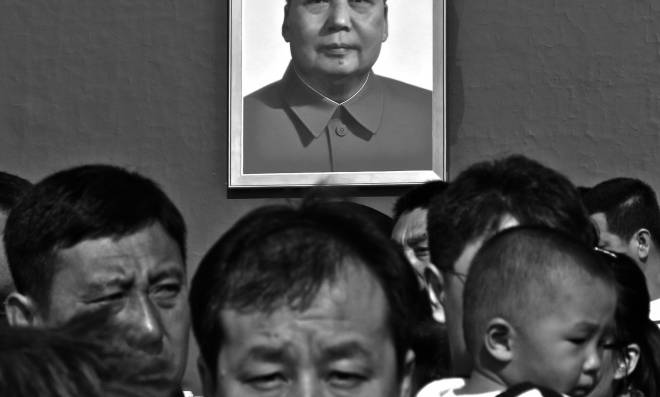 2. Hidden walkways of the Great Wall, Badaling
You've got to search these out and they are often not visited by tourists. We found a couple and it made for some great, rarely seen shots. Indiana Jones eat your heart out!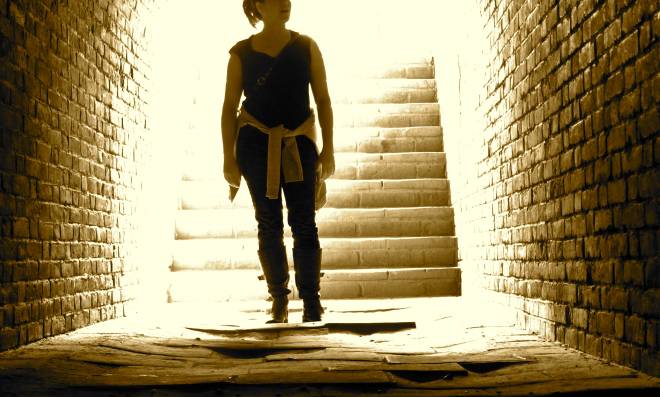 3. The 'fun Great Wall shot', Badaling
Whether it's a shot of you jumping, throwing up peace signs with locals or maybe sporting a panda hat, the Great Wall is a highlight of any trip to China so make the picture slightly untypical!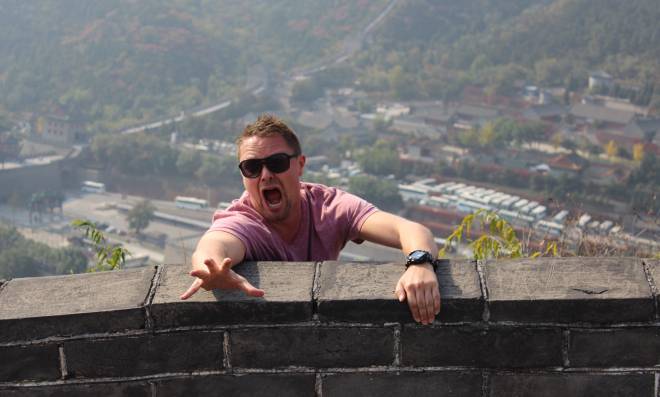 4. Exploring the Hutongs, Beijing
You will wind through these streets on the back of a rickshaw. Grab a friend and take some pictures. This is one thing you don't want to miss, but just remember to keep your hands inside!!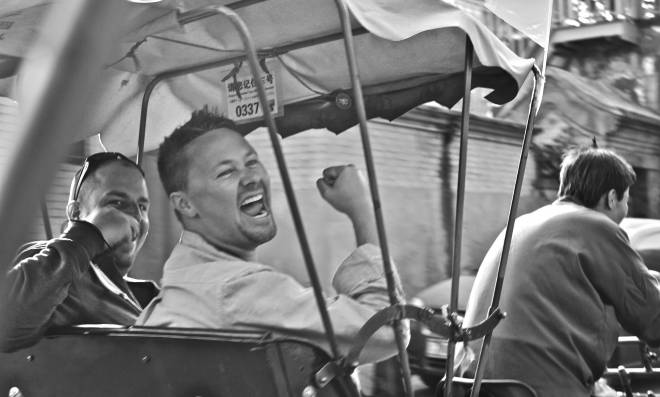 5. Hutongs at night, Beijing
The Hutongs at night are a great spot to grab a beer, perhaps some food and of course to people watch. Sellers are everywhere here, both on the street and in the storefront. This seller was selling light-up animals and from the picture it appears that even ghosts want to buy some of these items!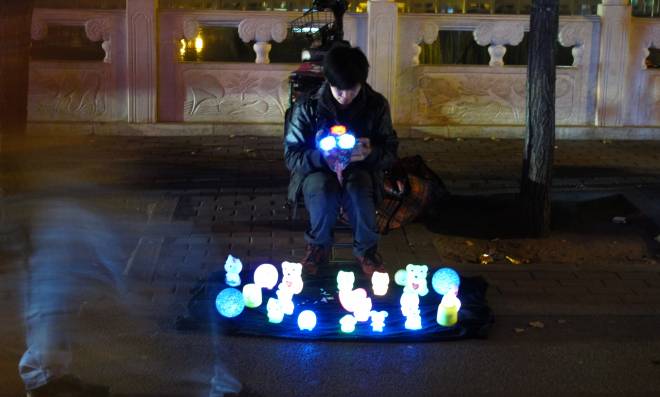 6. Chinese Acrobatic Show, Beijing
This never gets old for me. Whether it is death defying chair stunts or simply seeing how many girls they can pack onto a bicycle without falling, this is a show that has to be seen to be believed. All I have to say is 'better them, than me!'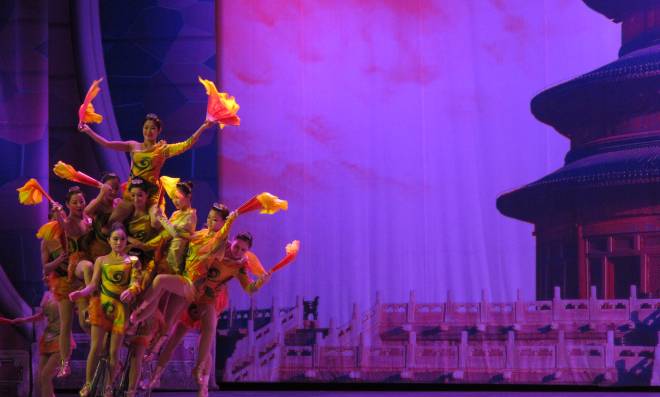 7. The Terracotta Army, Xi'an
Built to protect the ancient emperor in the afterlife, this museum leaves many tourists confused as to why the emperor was so worried about his future fate. In a Terracotta Workshop you can make your own warrior with your face on it. Perfect if you think you will need protection in the afterlife, I'm still debating it!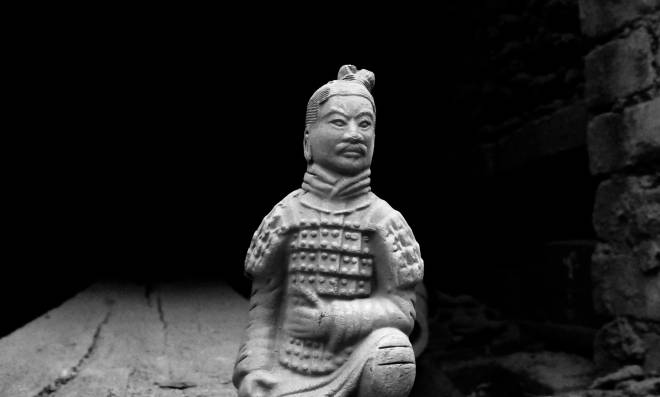 8. Cyling around the Inner Wall, Xi'an
Every trip to Xi'an gives you the option to ride the Inner Wall of the city, and this is an absolute must do. Great views, great scenery, and in a city of eight million, it feels surprisingly tranquil - especially considering the chaos around you!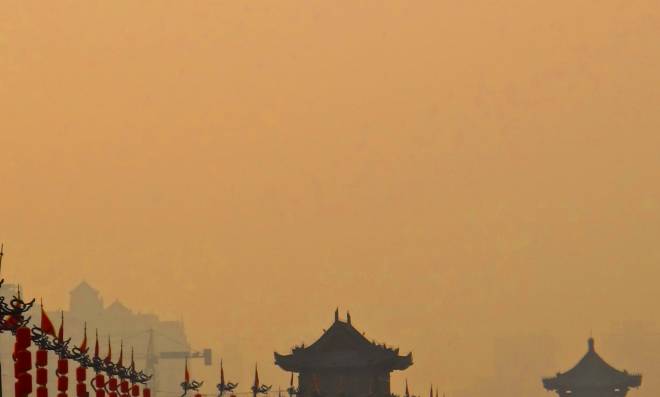 9. Modes of transport, Xi'an
While China has futuristic cars that you won't find anywhere else in the world, it also has transportation vehicles that will send you back in time. I'm still amazed as to how this bike is moving!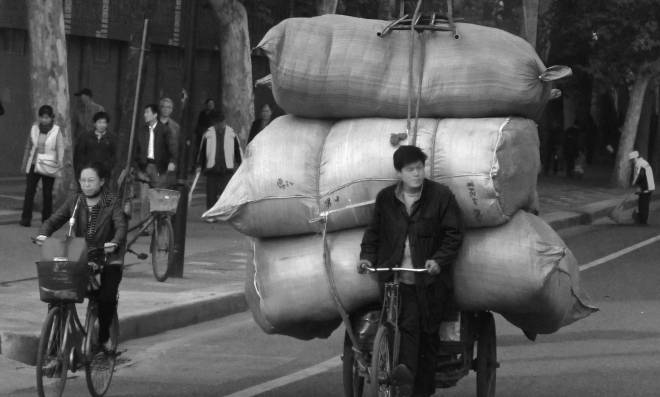 10. The Muslim Market, Xi'an
Stall after stall of interesting and wonderful food. Even if they don't understand you and you don't know what you are ordering, just point, give a 10 yuan note and hope for the best. Meat on a stick is my pick!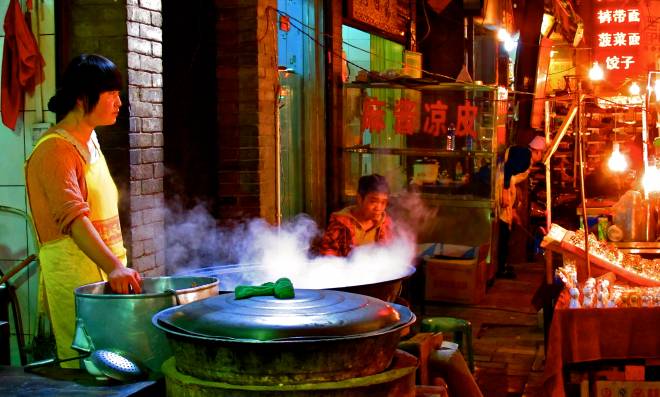 You may also be interested in...