If you want to take an exciting and adventurous journey through Mexico and Central America but are wondering where to start, here is our guide on the top ten things to do and see. Whether its exploring the ancient Mayan ruins of Palenque or Chichen Itza, rambling through the wilds of Costa Rica in search of wildlife, climbing up rumbling volcanoes in Guatemala, touring tobacco fields in Cuba, diving offshore of Belize or basking in the sun on Roatan Island in Honduras, the possibilities are endless! And it is easy to combine more than one of these Central America destinations on a multi-country tour. Uncover these sights and more on a group tour or tailor-made holiday in Central America.
1. Explore some ruins
No visit to Mexico and Central America would be complete without taking in some ancient ruins. Brimming with archaeological treasures, Mexico is the perfect place to explore the remains of some of the world's earliest civilisations. From the spectacular Pyramids of the Sun and Moon at Teotihuacan, to the magnificent Mayan ruins of Palenque and Chichen Itza, this intriguing country offers a wealth of diverse and wonderful attractions for history buffs and culture vultures alike.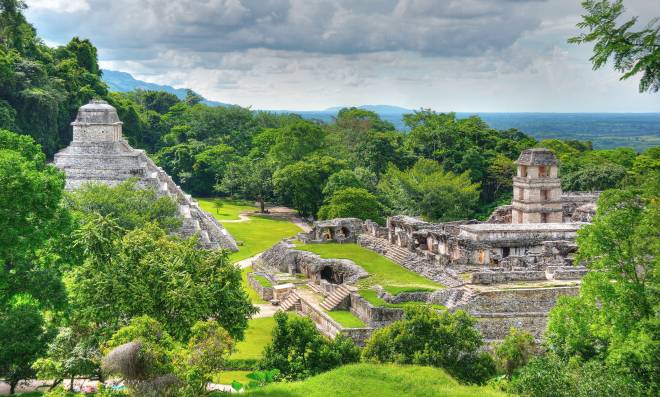 2. Tour a plantation
Central America and the Caribbean are some of the biggest exporters in the world of tobacco and coffee, so while you are here why not go on a short tour of one of these plantations to learn all about how they are grown. Luckily Cuba has both, so take a walk through the tobacco fields of Vinales and see how they roll a true campesino cigar, or visit an antique 19th century French coffee plantation in Las Terrazas and learn about the old coffee trade in Cuba while taking in the aromas.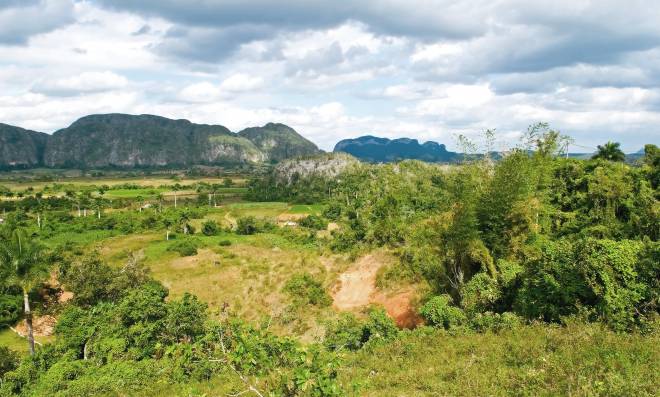 3. Climb a volcano
Scattered throughout Central America are a hundreds of volcanoes, some active, some not. The brave among you can add to your experiences here by climbing to the crater of a smoking volcano; and with spectacular natural beauty, picturesque highland lakes, lush jungle and rumbling volcanoes, Guatemala is the perfect place to do just that. Plus, the incredible views from the tops of volcanoes around Lake Atitlan are simply incredible.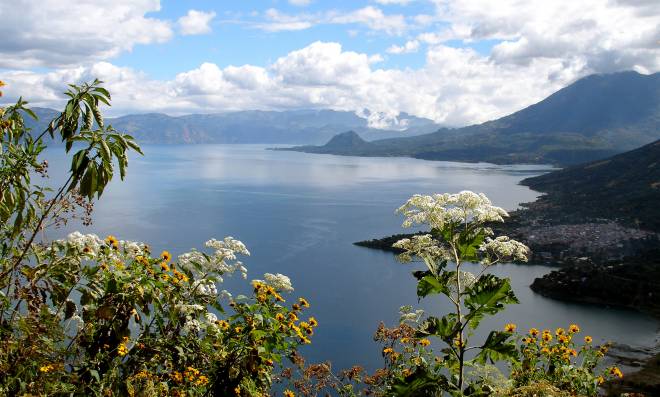 4. Go diving
Idyllic islands and pristine beaches abound in Central America, and beautiful Belize is home to the second largest barrier reef in the world. Whether you are a pro diver, want to learn or are happy with a snorkel and mask, this incredible natural wonder is not to be missed. Discover colourful coral reefs brimming with aquatic life under the turquoise waves of Belize, and then retire to sandy beaches to soak up that glorious sunshine.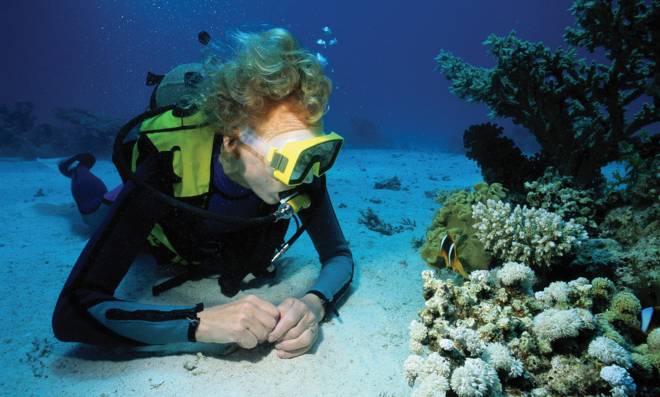 5. Spend a day on an island
If you want to explore one of Central America's many offshore beauties, head to Roatan Island in Honduras. For land lubbers the island offers lush tropical scenery to explore as well as butterfly and flora gardens, and for water lovers it offers first class scuba diving and excellent snorkelling. The island also has an intriguing history, and over the years has attracted a diverse assortment of settlers, pirates, traders and military forces.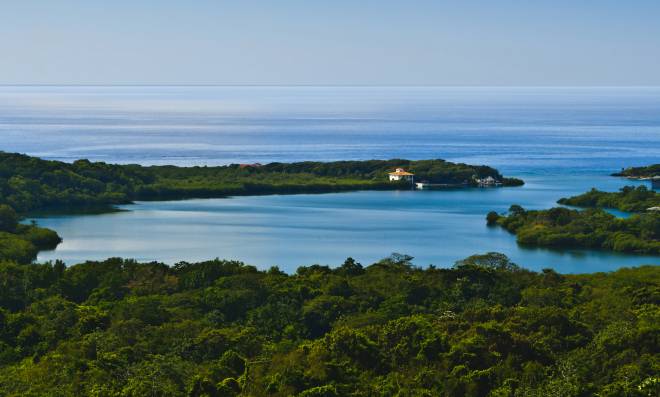 6. Visit the Panama Canal
While you can climb a volcano, go diving, relax on the beach or explore a tobacco plantation in many countries in Central America, in only one can you visit the famous Panama Canal. A place of outstanding natural beauty with a fascinating colonial history to boot, Panama City, the country's capital is an intriguing place to explore and home to the Panama Canal. The 77 kilometre-long canal joins the Pacific and Atlantic oceans and serves as an important route for international maritime trade.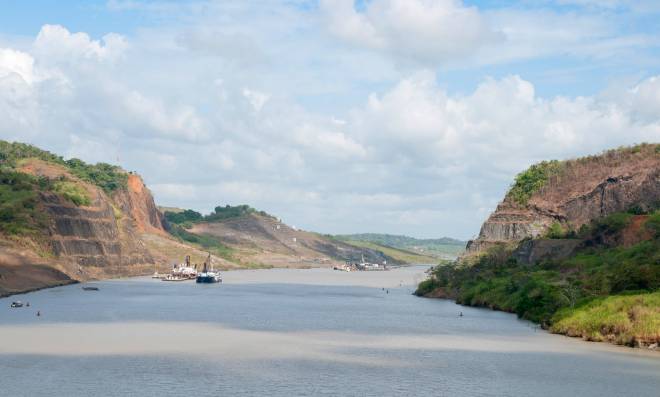 7. Spot some wildlife
As one of the most biologically diverse places on earth, Costa Rica is a wildlife and nature lover's paradise. Observe sea turtles nesting and humpback whales, spot brightly coloured birds and sleepy sloths, screeching howler monkeys and, if you are lucky, an elusive jaguar. The stars of the country's animal kingdom can be found in the misty Monteverde Cloud Forest, or beautiful Manual Antonio and Tortuguero national parks, which are ripe for exploration.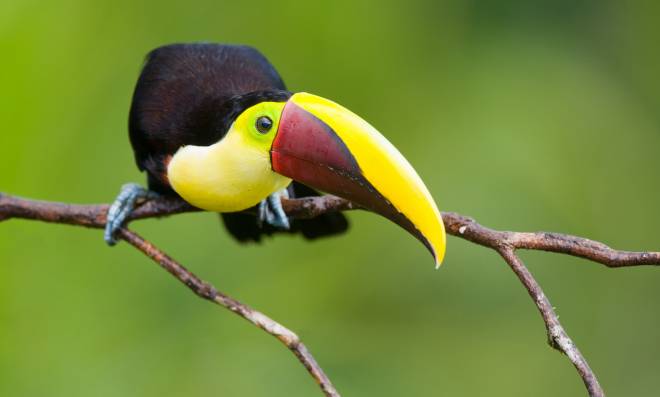 8. Stay up all night
Live in the fast lane in Mexico's vibrant and bustling capital, with world-class museums, archaeological treasures, amazing shopping, restaurants and nightlife, Mexico City cannot fail to entertain. Check out a rodeo at Rancho del Charro, an evening of Lucha Libre, Mexico's famous form of free wrestling, or perhaps a late night Mariachi performance at Garibaldi Plaza. Whatever your fancy you can easily be up all night!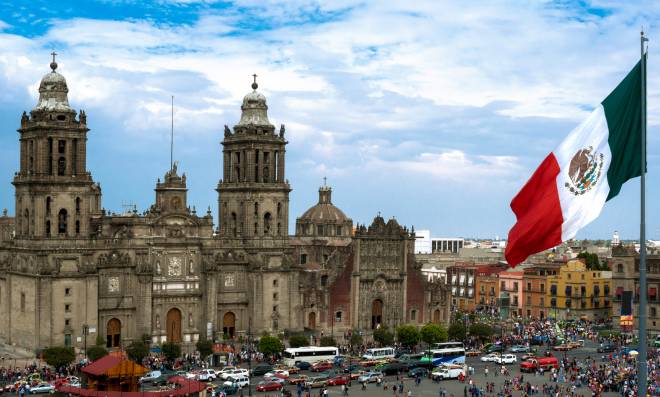 9. Relax on a beach
When you've climbed all the volcanoes, browsed all the museums, trekked through all the rainforests, toured all the coffee plantations and quite simply cultured yourself out, Central America offers the perfect remedy. Ditch your hiking boots and binoculars, leave the camera and guide book at your hotel and head down to the beach. With a bounty to choose from you are bound to find your own ideal paradise where you can kick back, relax and watch the world go by.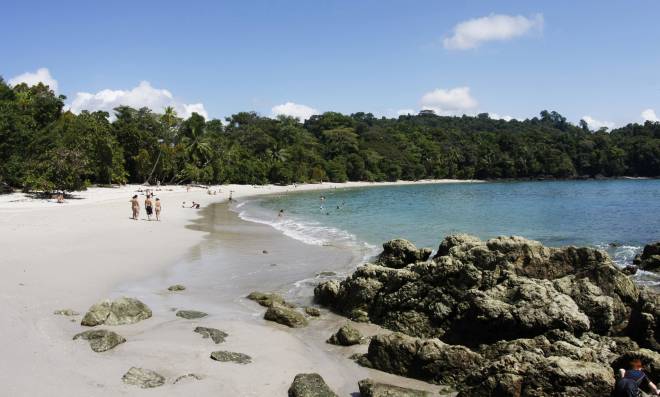 10. Eat the food
For any lover of good food the flavours and aromas of Central America are simply irresistible; and it's not all tortillas and guacamole. Whether its fresh seafood dishes in Honduras, sumptuous Afro-Caribbean cuisine in Panama, Mayan influences in Guatemala, fruit galore in Cuba, or a melting pot of flavours in Belize you will not leave Central America disappointed, or with an empty stomach.