(Last Updated On: June 21, 2022)
Our very own Clare Bailey recently returned from Turkey after discovering its riches on our 14 day Turkey Discovered tour. From exploring Istanbul's bustling Old City and hot air ballooning over the whimsical landscape of Cappadocia, to tubing down the scenic Saklikent Gorge and roaming around the Roman ruins of ancient Ephesus, she gives us a brief rundown of her most memorable experiences in this fascinating country in this week's photo showcase.
To find out more about Clare's tour through Turkey, please email her at [email protected].
1. Soaking up the atmosphere in Istanbul
It's not just major tourist attractions such as the beautiful Blue Mosque, Hagia Sofia and Topkapi Palace that appealed to me in Istanbul's Old City. Sultanhamet is a hive of activity and enterprise, with street vendors roasting chestnuts or wandering the streets with piles of simits (a type of bagel) balanced on their heads, Turkish carpet sellers on every corner and the fruity aroma of shisha pipes being smoked in the city's numerous al fresco bars and restaurants.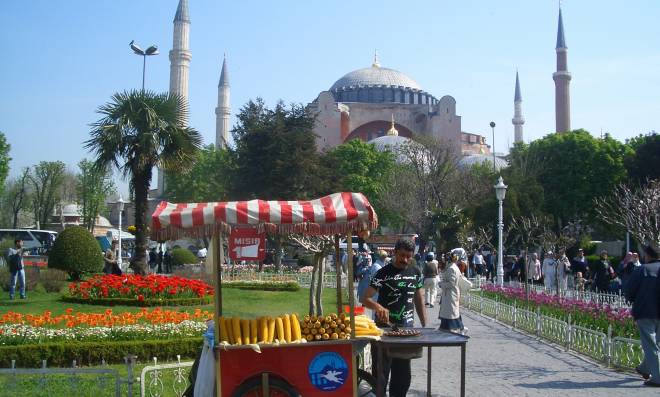 2. Turkey in bloom
What I love most about Turkey in springtime is the beautiful flowers, particularly the brightly coloured tulips which can be found absolutely everywhere. There's hardly a patch of soil in Turkey that isn't blanketed in flowers and beautifully cultivated. Although the popular song 'Tulips from Amsterdam' would have you believe that tulips come from Holland, they were in fact first cultivated in Turkey by the Ottoman Empire.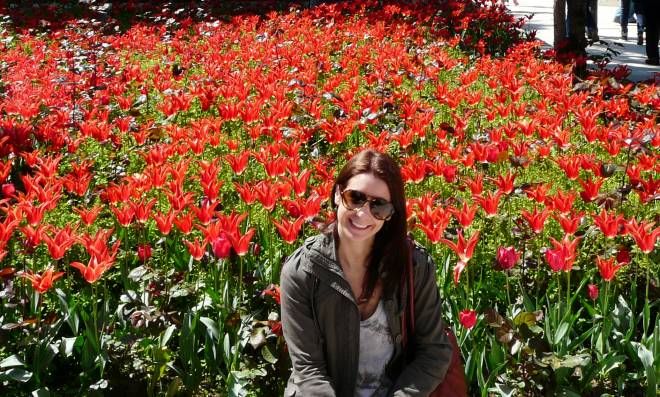 3. Hot Air Ballooning in Cappadocia
Undoubtedly the highlight of my trip to Turkey was taking a hot air balloon ride over the spectacular landscape of Cappadocia with its bizarre rock formations and whimsical fairy chimneys. The hour long, early morning flight was the perfect introduction to this beautiful region before we started our day's touring. It's definitely worth getting up early for!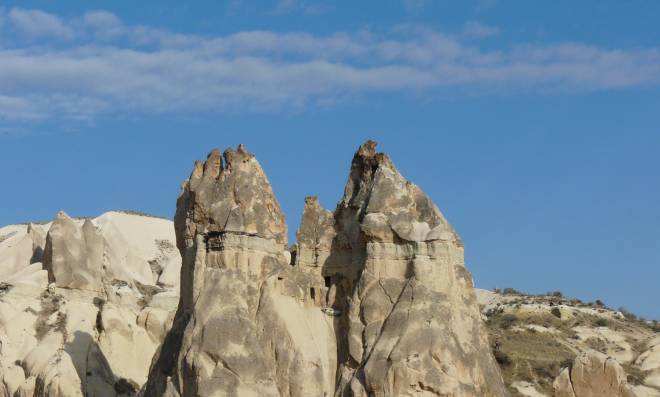 4. Exploring Kaymakli Underground City & Goreme
Cappadocia's surreal rock formations alone are enough to impress but it's what's below the surface that really blew me away. There are spectacular rock-cut churches with beautiful frescoes which date back to the 10th century and numerous troglodyte cave cities. The incredible underground cities date back to Hittite times when persecuted Christian's were driven underground to live and hide from marauding armies. We headed underground, through a maze of winding tunnels exploring Kaymakli, one of the largest underground cities where it's thought that up to 3500 people lived.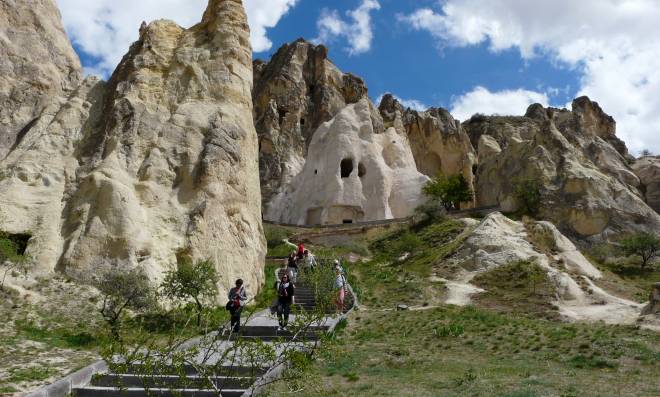 5. Tubing in Saklikent Gorge
White water rafting has never appealed to me, at scenic Saklikent Gorge there's the opportunity to tube down the shallow stream which is a relatively tame activity, so I decided to give it a whirl. Once you master how to use the paddle to steer yourself and not spin in circles and bump into the river bank like I did, it's great fun and a wonderful way to enjoy the beautiful scenery.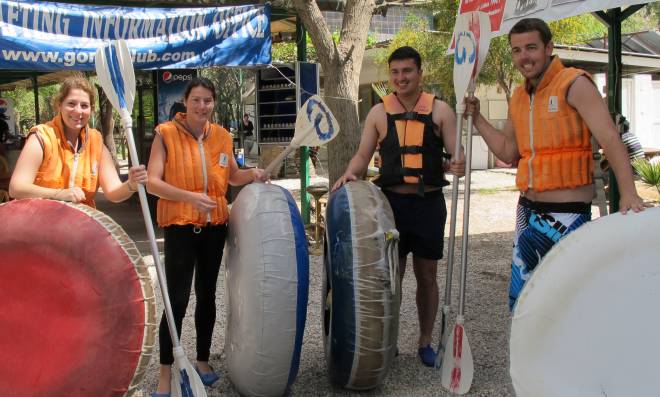 6. Enjoying Fethiye's vistas
We took a stroll up to some of the many Lycian Ruins which can be found in the cliffs above Fethiye, on Turkey's picturesque Turquoise Coast and the views out over the bay were to die for, with an array of Turkish gulets (traditional sailing boats) in the harbour and a striking backdrop of snow capped mountains.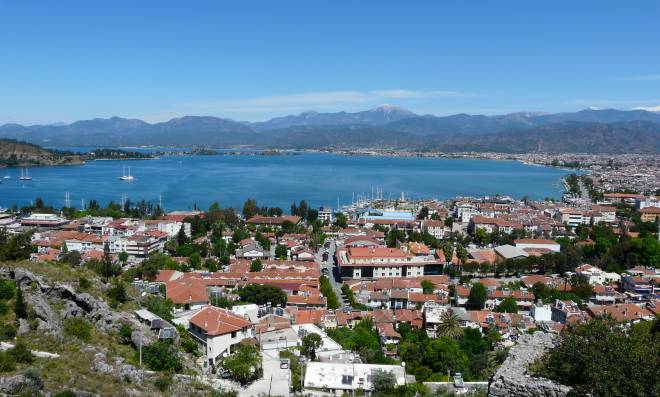 7. Roaming around the Roman ruins of Ephesus
One of the sites I was looking forward to visiting the most in Turkey was ancient Ephesus and it certainly didn't disappoint. The Roman ruins at this ancient site are incredibly well preserved and the Library of Celsus is spectacular, not to mention the enormous amphitheatre which seated 2500 people. Sitting in the amphitheatre it is easy to imagine the roaring crowds and gladiators battling.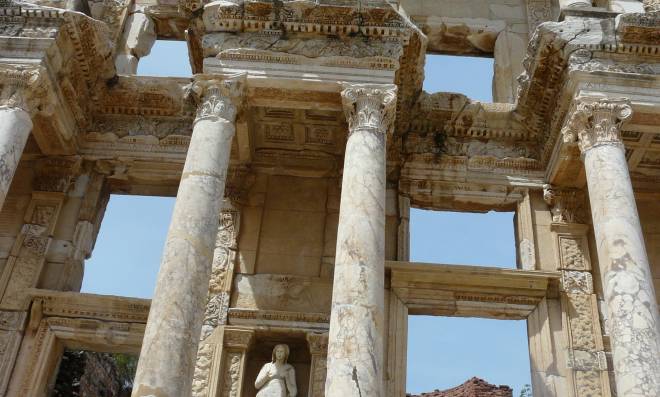 8. Relaxing on Prince's Islands
With extra time in Istanbul I headed over to the Prince's Islands for a day which was the perfect antidote to the hustle and bustle of the city. Regular ferries run from Istanbul over to four of the eight islands and the journey takes around 95 minutes. The island I visited was Buyukada, an incredibly picturesque and peaceful island where private vehicles are banned and the main mode of transportation is horse and cart. The pace of life on the island is wonderfully sedate and without cars it felt like I'd stepped back in time. Taking a horse and cart ride around the island and enjoying lunch at one of the sea front restaurants, soaking up the views of the Marmara Sea is a great way to spend a day.