Can't choose between India and Sri Lanka? Lucky for you there is no need! Travel on our 15 day Delhi to Colombo group tour and discover the sights and delights of these two fascinating countries over two exciting weeks. Take in the hustle and bustle of Delhi, marvel at the iconic Taj Mahal in Agra, take a hot air balloon over Jaipur and ride an elephant up to Amber Fort in India. Then fly south and explore the Dambulla Rock Fortress, climb to the top of Sigiriya, visit the Temple of the Tooth in Kandy, meet the elephants in Pinnawala and tour a tea plantation in Nuwara Eliya. This week's photo showcase picks out some of the highlights of the tour so you know what to expect travelling with us.
Pack your bags and head off to India and Sri Lanka.
1. Take in the hustle and bustle of Delhi
Start your journey through India and Sri Lanka in the bustling city of Delhi, the nation's capital and India's third largest city. Discover the sights, sounds and aromas of Old Delhi on a traditional rickshaw, and then venture into the more modern New Delhi. See anything from narrow alleyways, bazaars, mosques and monuments, to palaces and government buildings.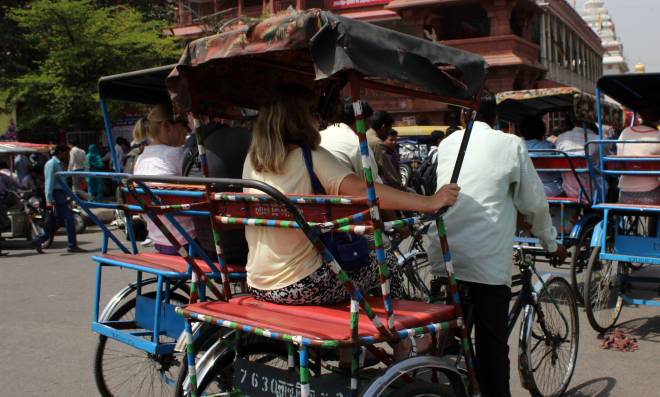 2. Marvel at the Taj Mahal
Leaving Delhi behind travel on to the medieval city of Agra, home to the legendary Taj Mahal. Built by the order of Emperor Shah Jahan in the 17th century in affectionate memory of his beloved wife Mumtaz, this iconic marble mausoleum is perhaps one of the most extravagant monuments to love ever built and an enduring symbol of India that easily tops any traveller's wish list.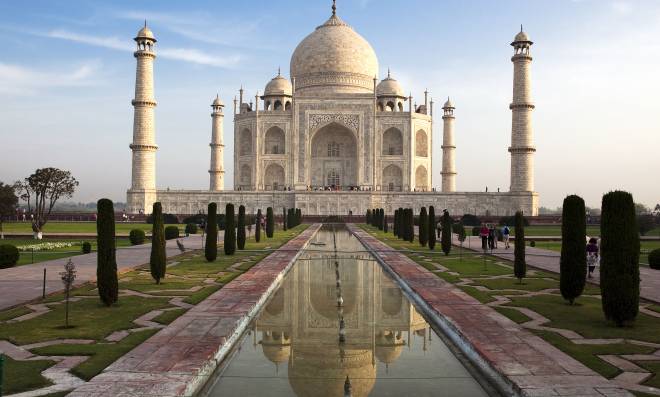 3. Go hot air ballooning in Jaipur
The next stop within India's Golden Triangle is Jaipur, the vibrant capital of Rajasthan. Here there will be the opportunity to lift off over Jaipur on a scenic morning hot air balloon ride. Look down upon sleepy villages waking as the sun begins to rise. Drift past expansive waterside manors and intricately stone carved temples, and above hilltop forts and regal palaces.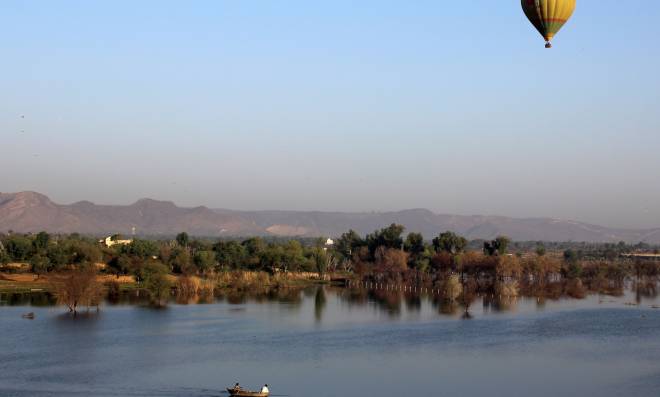 4. Ride an elephant up to Amber Fort
After the morning hot air balloon ride, embark on an elephant ride up to the majestic 16th century Amber Fort, located just outside of the city limits. Follow the sheer walls and curved route that takes you up to the palaces within and then enjoy a tour of its richly decorated grounds and get a firsthand impressive of how kings and queens once lived here.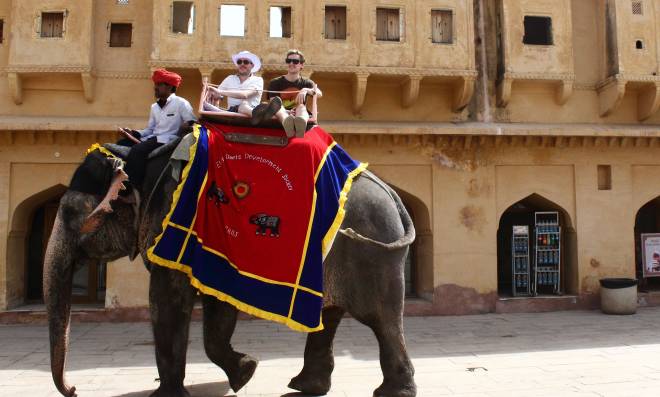 5. Explore the Dambulla Rock Temple
Back in Delhi, hop on a short flight to the Tear Drop Isle of Sri Lanka. One of our first stops here are one of the most impressive and well-preserved cave temples in Sri Lanka, the Dambulla Rock Temple. Spanning across five different caves, the walls and ceilings are covered in remarkable mural paintings, and the caves themselves are scattered with statues and sculptures of Buddha himself.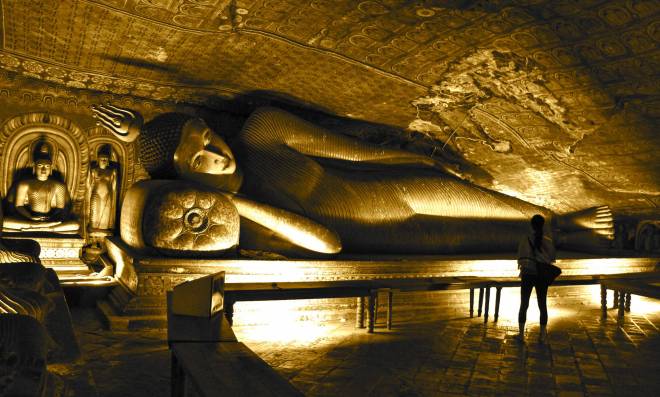 6. Climb to the top of Sigiriya
Another highlight on this lush island is the famous Sigariya Rock Fortress. Standing some 370 metres above lush jungle foliage this granite rock fortress is accessed via a steep set of stairs up the side of the rock. Climb to the summit and enjoy spectacular views of the jungle below and mountains in the distance.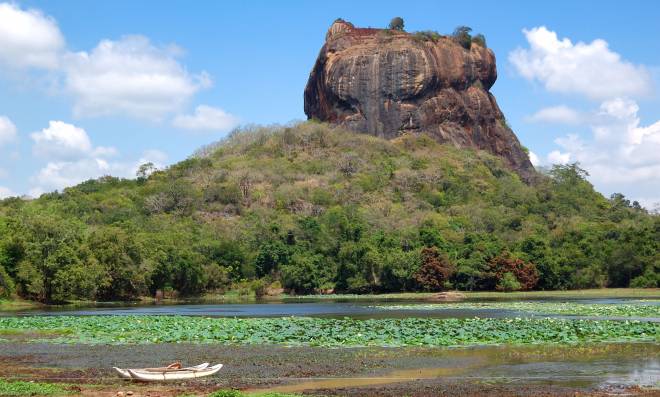 7. Visit the Temple of the Tooth in Kandy
Brimming with history, culture and sacred sites, the easy-going hill city of Kandy is up next. Here visit the famous Temple of the Tooth, alleged to house a tooth of Buddha enclosed within a bejewelled golden casket. Once a year this revered artefact is paraded around the streets on elephant-back during the Kandy Festival, when the city breaks into a lavish display of music and dance.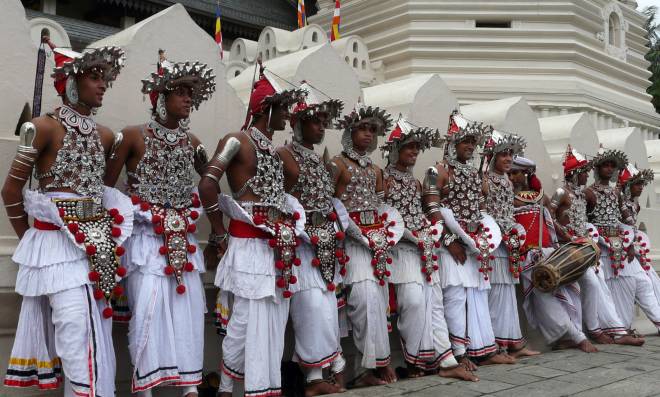 8. Meet elephants in Pinnawala
First established in 1975, the Pinnawala Elephant Orphanage provides care for around 80 abandoned and orphaned elephants, and is another highlight of our time in Sri Lanka. Watch as baby elephants are bottle-fed by their handlers, and follow the herd to a nearby river and see these magnificent creatures splashing and rolling in the water during bath time.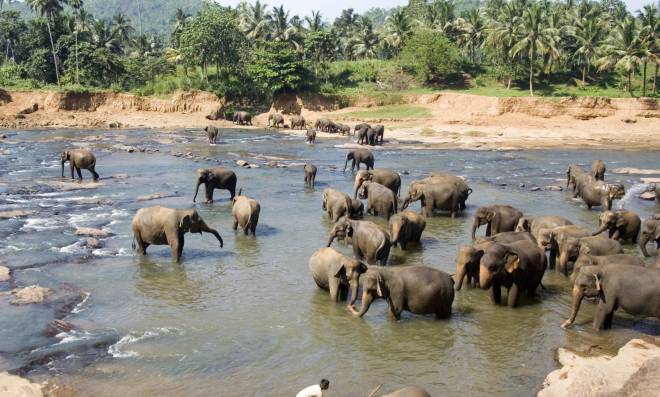 9. Tour a tea plantation in Nuwara Eliya
A visit to Sri Lanka would not be complete without visiting one of its many tea plantations. Learn how tea is made and graded at one of its tea plantations in verdant Nuwara Eliya, where tea pickers can be seen harvesting the crop, and enjoy a cup of delicious pure Ceylon tea in the factory.