With an incredible 70 per cent of the world's surface covered in water, it is understandable why some sights are just better seen by boat. This week's photo showcase highlights some of our favourite boat journeys, whether it's setting sail off Croatia's picturesque coastline, island hopping in Greece, cruising the wildlife-rich Galapagos Islands, junk boat sailing in spectacular Halong Bay, journeying down the Volga River or relaxing on a rice boat in the serene backwaters of Kerala.
Anchors aweigh!
1. Croatia Cruising
Set sail on the Adriatic Sea and discover the highlights and hidden gems of one of Europe's most appealing destinations on a relaxing cruise in Croatia. Relax on deck, go for a swim and stop in at various ports of call en route. Pull into dock every evening for the chance to independently explore, shop, dine or enjoy a drink or two with fellow passengers.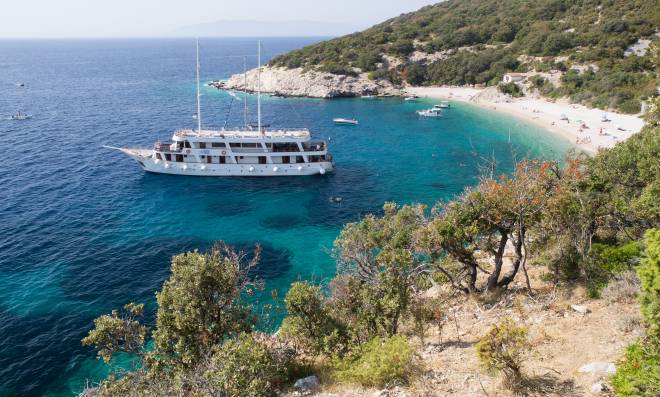 2. Turkish Gulets
Once a traditional fishing boat, Turkish gulets are still in use today as a way to explore the beautiful beaches, hidden bays and idyllic islands dotting Turkey's picturesque coastline and neighbouring Greece. Sit back and relax on the spacious deck of a motorised wooden gulet as it cruises from bay to bay, making stops along the way for swimming and snorkelling.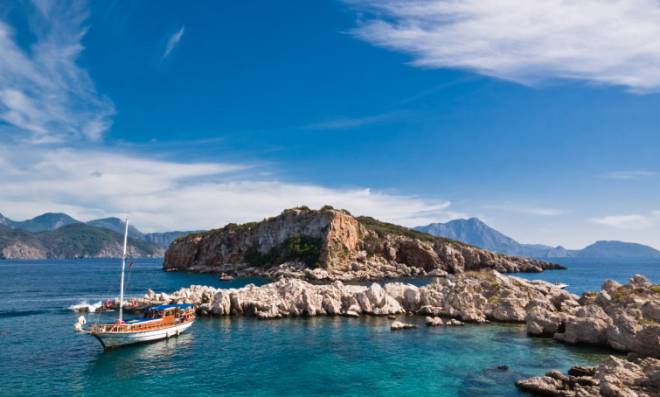 3. Greek Island Hopping
Only a short hop from Turkey, the beautiful Greek Islands is an ideal holiday destination, and like its neighbour, it is possible to hop between these islands on a traditional wooden gulet. From the volcanic island of Santorin and the striking sandy beaches of Mykonos, to the tiny mountainous Symi and historic Rhodes there is plenty to see and do in the Greek Islands.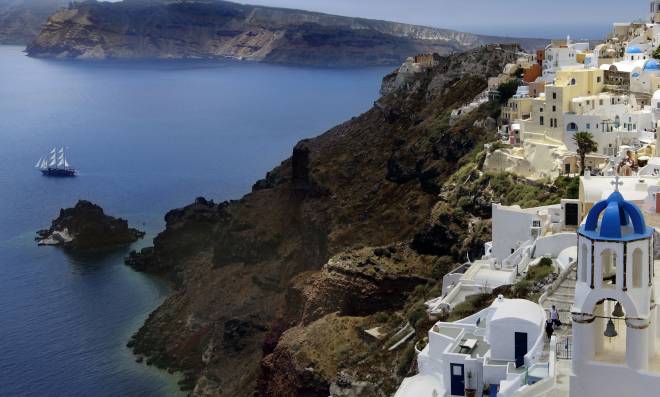 4. Galapagos Getaway
Visiting the Galapagos Islands is truly a trip of a lifetime. Encounter sea lion colonies basking on pristine beaches, meet giant tortoises, spot blue footed boobies and more on an island hopping adventure in the wildlife rich Galapagos Islands. Cruise around these remote and beautiful volcanic islands that once inspired Darwin himself for a holiday unlike no other!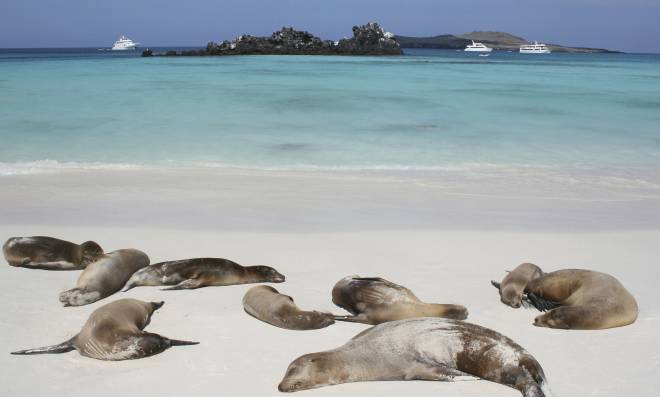 5. Cruise the Yangtze
Top off your holiday in China by hopping on board a Yangtze River cruiser for an unforgettable journey through the stunning Three Gorges from Chongqing to Tichang. Relax on deck and take in the breathtaking scenery, as you cruise past dramatic limestone peaks jutting out of the water shrouded in mist and through the impressive Yangtze gorges.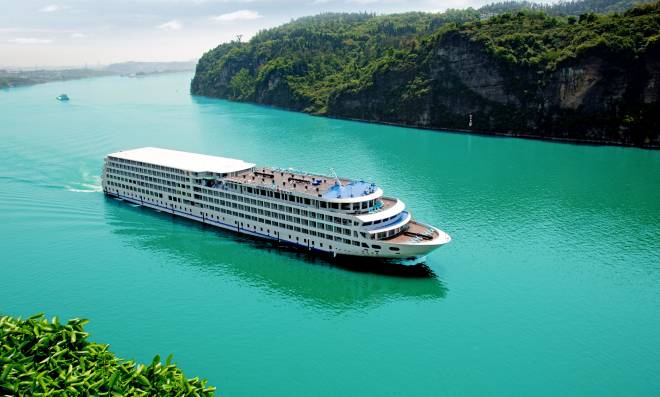 6. Down the Nile
Top off your Egyptian adventure with a luxurious 4 night cruise down the River Nile. Head up to the deck where there is ample room to soak up the sun, take a dip in the on board pool and enjoy panoramic views of waterside villages and the sun setting upon the River Nile. Stop off along the way at ancient wonders like Kom Ombo and Edfu temples.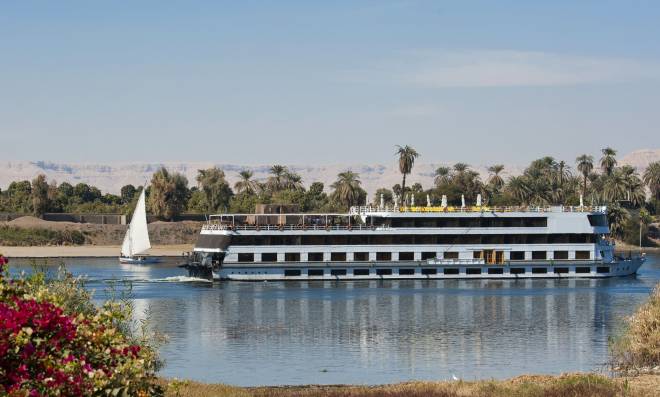 7. Junk Boat Sailing
Set sail on a traditional junk boat between the thousands of karst limestone and jungle covered peaks that rise out of the emerald green waters of Halong Bay. Widely considered to be one of the natural wonders of this world, this UNESCO World Heritage site is not to be missed. On an overnight cruise explore remote offshore islands and caves, kayak and swim in the warm waters and even practise Tai Chi on deck!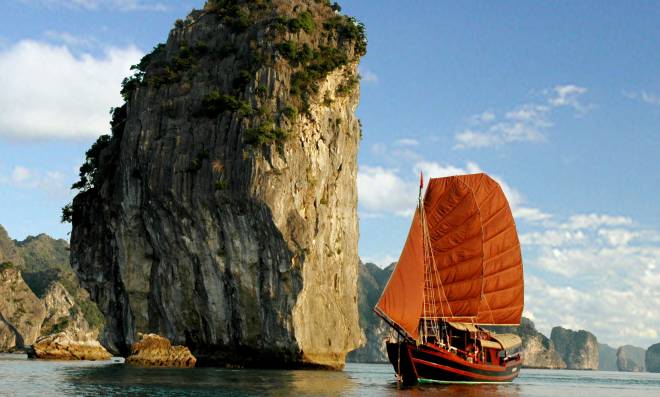 8. On the Volga River
Cruise the scenic Neva and Volga rivers, stopping off at Kareila's beautiful lakes, historic towns and monasteries en route from St Petersburg to Moscow. Discover the ancient towns and charming villages of Russia's Golden Ring set against the backdrop of rolling hills, rivers and forest, as you wind your way through the lush Russian countryside.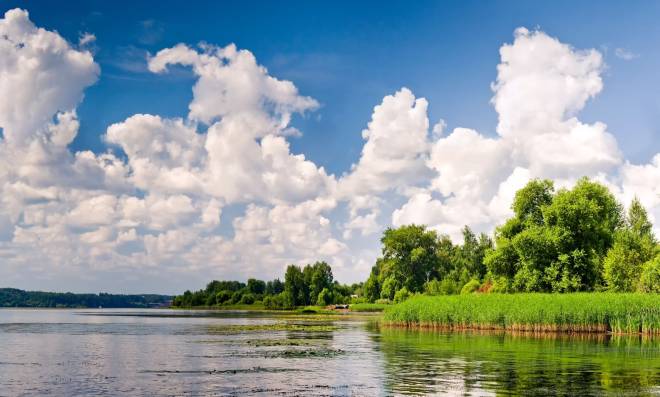 9. Kerala Backwaters
Spend a relaxing night on board a simply furnished rice boat exploring the beautiful backwaters of Kerala in south western India. Drift past local villages and scenes of everyday rural life en route as you relax on your private boat and enjoy delicious meals freshly prepared by your on board cook. This really is a serene way to explore these lush waterways.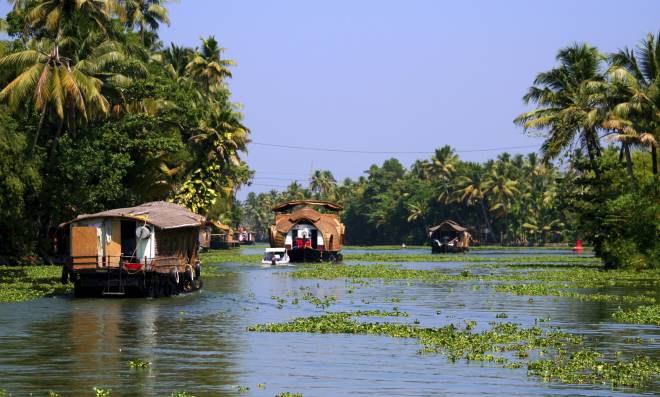 You may also be interested in...