(Last Updated On: November 2, 2016)
With an array of ancient ruins, lost cities, biblical sites and spectacular landscapes to choose from, it can be difficult to know where to start in Jordan. With taken a look at our top ten things to see and do in the Hashemite Kingdom. Whether its exploring the remains of erstwhile civilisations, such as the Roman ruins of Jerash and the once lost city of Petra, journeying to awe-inspiring landscapes, such as the endless desert plains of Wadi Rum and buoyant waters of the Dead Sea, or trying your hand at preparing tasty Middle Eastern cuisine, there is plenty to keep you busy in this enchanting country. Can't wait to get started? Plan your adventure today.
1. Discover Petra by night
Get your first glimpse of Petra after dark, when the rock facades are illuminated by the glow of over one thousand candles and the star lit sky. Drink sweet local tea and enjoy the ambiance of Petra at night with the sounds of traditional Bedouin music in the background.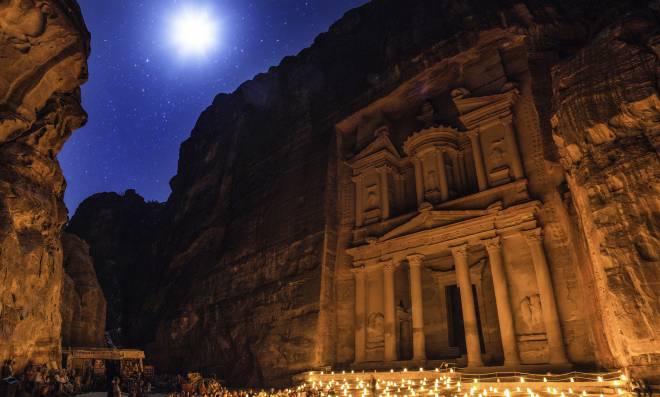 2. Explore Petra by day
After spending a spellbinding evening in Petra, journey back to this iconic site in day light hours in order to fully appreciate all that it has to offer. Enter via the winding narrow passageway of the Siq, opening out to the majestic facade of the Treasury, and if time allows hike up to the impressive Monastery.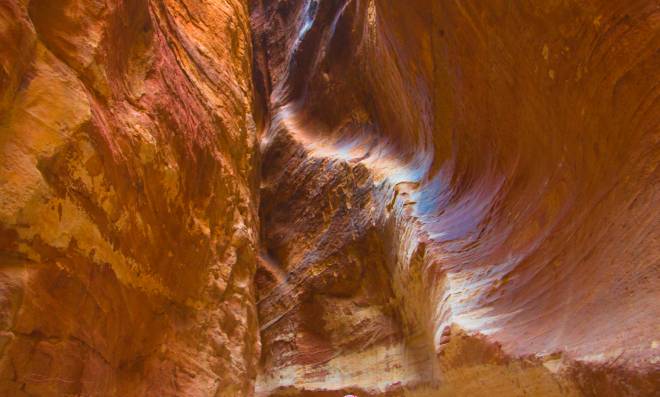 3. Wander around Amman
With a history dating back many millennia, today Amman is a modern capital with residential suburbs, trendy cafes and art galleries, but remnants of the city's past can still be found in its ancient sites. Get a feel for Amman by exploring its sites and then head to the souqs for a glimpse of modern Arab life.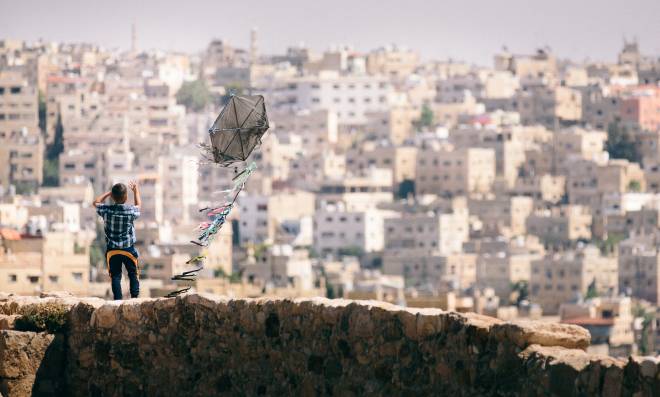 4. Float in the Dead Sea
No visit to Jordan would be complete without floating like a cork in the Dead Sea. Thanks to its incredibly high salt content, these buoyant waters have been attracting travellers for centuries, and the rugged landscape, glittering salt crystals and turquoise waters aren't hard on the eyes either.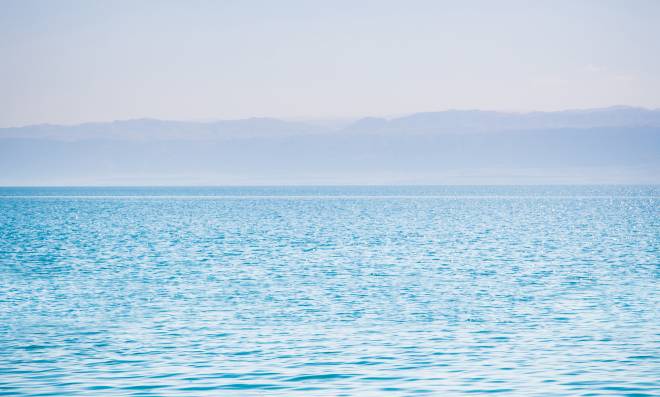 5. Lather yourself in Dead Sea mud
The mud of the Dead Sea is said to have numerous therapeutic properties. So after you've had a relaxing float in its warm buoyant waters, why not lather yourself up with a bucket of Dead Sea mud and let its healing powers work their magic.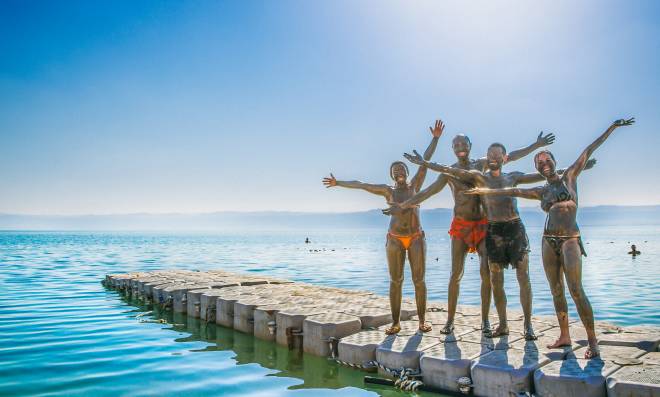 6. Uncover Roman ruins in Jerash
Spend an afternoon exploring the sprawling Roman city of Jerash, which at over 2000 years old is still surprisingly well-preserved. Columns tower over chariot-marked stone streets and the city is home to a magnificent theatre where would-be performers can stand on stage and address an imaginary crowd.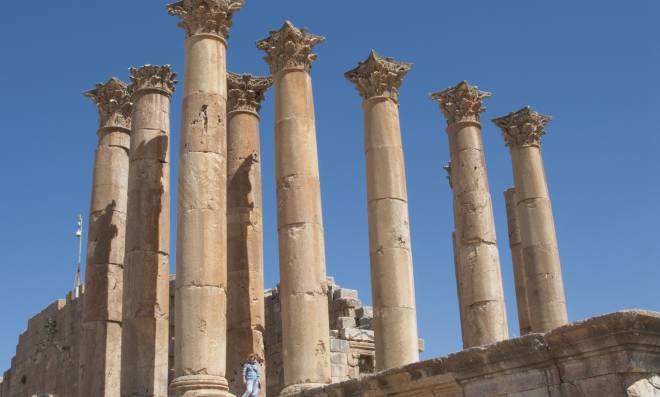 7. Camp out in Wadi Rum
There is no better way to experience the surreal landscape of Wadi Rum than by spending a night under the stars here. Take a 4x4 jeep ride across the red dunes to a desert camp where you can enjoy a hearty Jordanian meal before watching a beautiful sunset.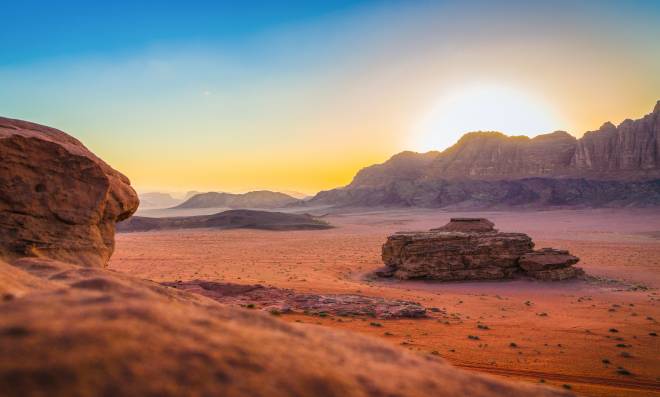 8. Go for a ride
Why not make the most of your time in Wadi Rum by opting for a camel ride through this incredible desert landscape, riding past towering sandstone rocks and rolling sand dunes. Alternatively, you can choose to ride horse back down the Siq into Petra - an equally enthralling experience.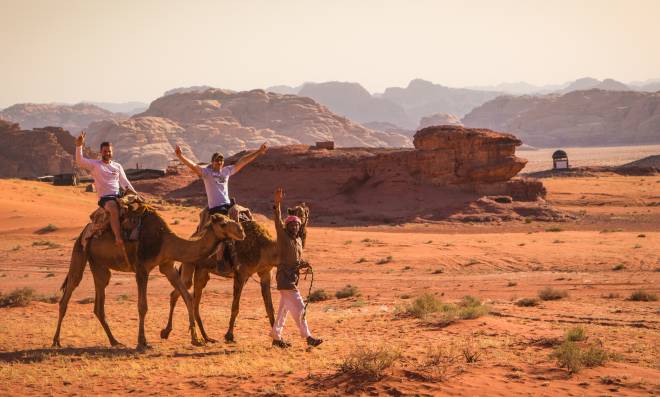 9. Climb Mt Nebo
Trek to the top of Mt Nebo for incredible panoramic views of the Jordan River Valley and the northern shore of the Dead Sea. It was here that the prophet Moses was believed to have first set his eyes upon the Promised Lands.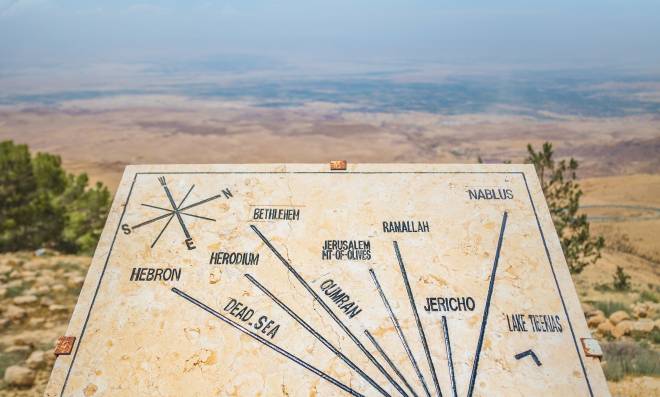 10. Learn to cook local food
If you can't get enough of Middle Eastern cuisine, why not learn how to make it yourself? At Petra Kitchen you can learn how to make favourite dishes such as baba ghanoush, fattoush and hummous before enjoying the fruits of your labours, plus take home the recipes to recreate at home.