In July our own Penny Moody spent two weeks journeying through Southeast Asia on our 15 day Journey to Angkor Wat tour. In this week's photo showcase she tells us about the highlights of her trip in Vietnam and Cambodia, from exploring the colourful Old Quarter of Hanoi on a traditional cyclo, cruising the emerald waters of Halong Bay for a night, getting her hands dirty learning authentic farming practices in Tra Que Village, exploring the incredible temple complex of Angkor and hearing fascinating stories from her tour guide and new friend, Anh – one of the winners of our coveted Tour Guide of the Year Awards!
To find our more about her trip, please email her at Penny@onthegotours.com.
1. The Old Quarter
The Old Quarter in Hanoi is a web of narrow backstreets and alleyways, with small, often colourful houses which sit atop crowded shop fronts. A great way to explore the Old Quarter is by cyclo where you can sit back and take in all the many sights and sounds it has to offer. Watch the organised chaos of locals whizzing past on scooters, try some local street food or try your hand at bargaining in one of the many shops.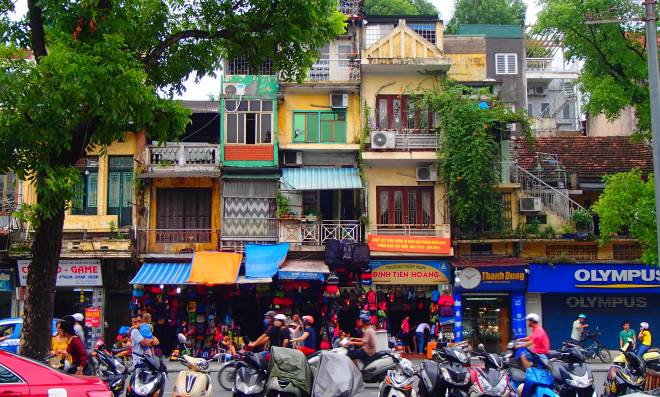 2. Junk boat in Halong Bay
One of the highlights of the Journey to Angkor Wat tour is spending a night on board a traditional wooden junk boat in Halong Bay. A UNESCO World Heritage Site, Halong Bay is simply stunning. Thousands of karst limestone islands rise out of the emerald coloured waters, its also home to the floating fishing village of Vong Vieng with its colourful wooden shacks.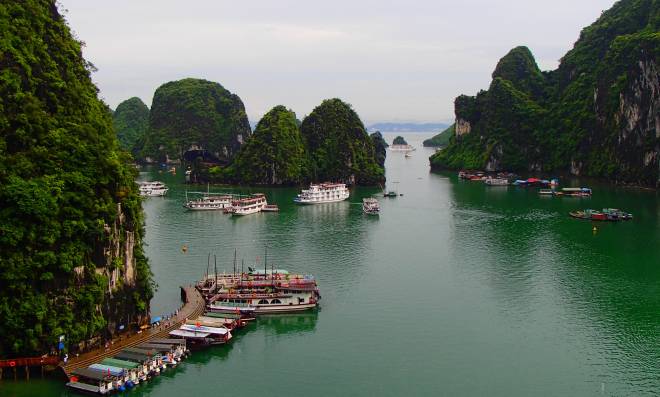 3. Royal Tombs of the Nguyen Kings
Located just outside of Hue on Chau Chu mountain, is the elaborate Emperor Khai Dinh's tomb. Built in 1920 it took around 11 years to build. Stone statues stand in the courtyard as if they are guarding the tomb. The cost of constructing the tomb was so high that the Emperor raised the village tax to 30%!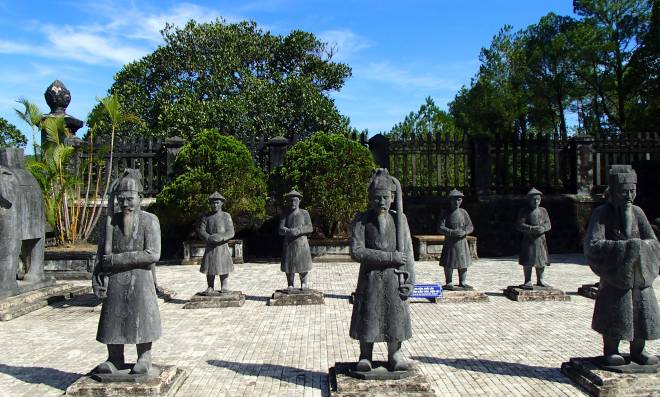 4. Beautiful Hoi An
A picturesque town in central Vietnam with brightly coloured well-preserved buildings, there is plenty to see and do here. Wander through the cobbled streets of the old town, relax on the beach, enjoy some retail therapy in the markets, take part a cooking lesson or if you want something made Hoi An is the place. Anything from clothes, suits, leather handbags, shoes and prescription glasses. I recommend finding a rooftop bar or cafe to see Hoi An from a different perspective, the views are fantastic.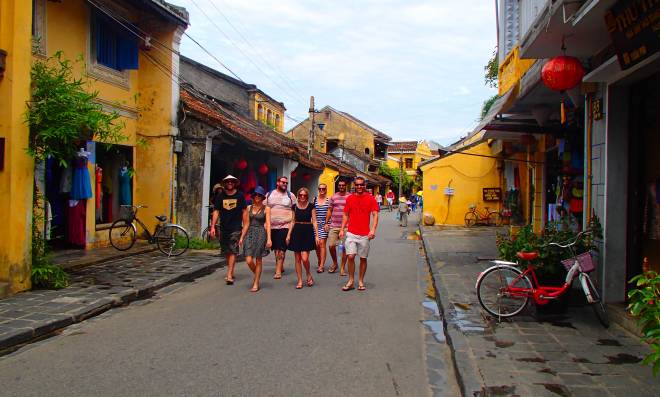 5. Tra Que Village
An easy 5km bike ride into the countryside and past rice paddy fields you will find Tra Que Village, a small farming village just outside of Hoi An. Here you will be shown age old farming practices, learn about the herbs and vegetables grown in the garden and take part in a hands on cooking lesson.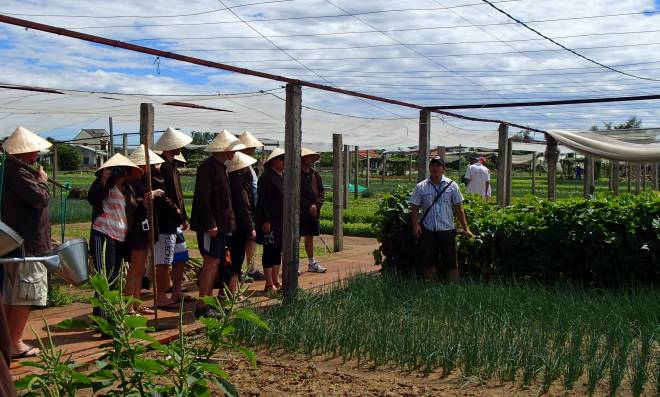 6. Cruising on the Mekong
Known as the 'rice bowl of Vietnam' the Mekong Delta is a hive of activity. From locals buying and selling fresh produce at the Cai Rang floating markets, kids swimming, to fishing boats coming and going. The best way to experience the mighty Mekong is by longboat, sit back and relax as you watch the locals going about their daily lives.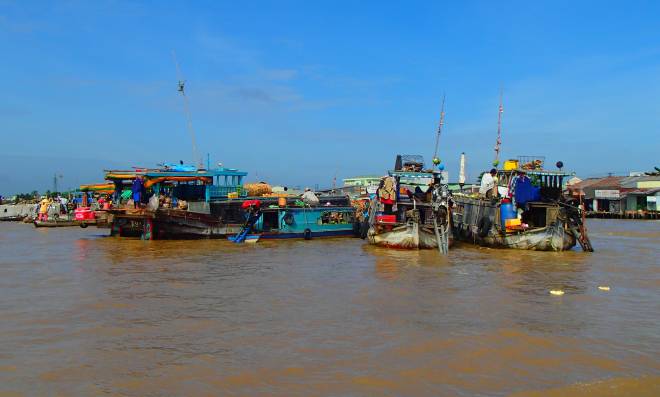 7. Ta Phrom Temple
Made famous by Angelina Jolie in the movie Tomb Rader, Ta Phrom temple is a must see. Huge trees with exposed roots, grow out of hundred year old moss covered temples. Ta Phrom was built by King Jayavarman VII in the late 12th and early 13th centuries and has been left just it was found by French explorers in the 1850s.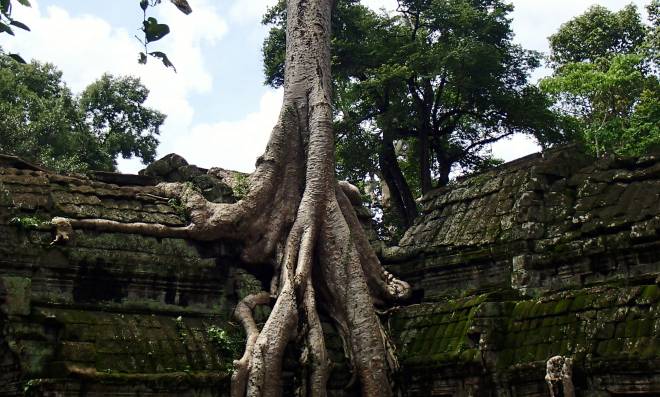 8. Kompong Pluk floating village
Accessed by boat, Kompong Pluk is a small village where the houses have been built on stilts 6-7 metres high over Tonle Sap Lake. During the wet season the water levels rise giving the appearance of a floating village, during the dry season when the waters subside the giant stilts are revealed making this a fascinating site to see.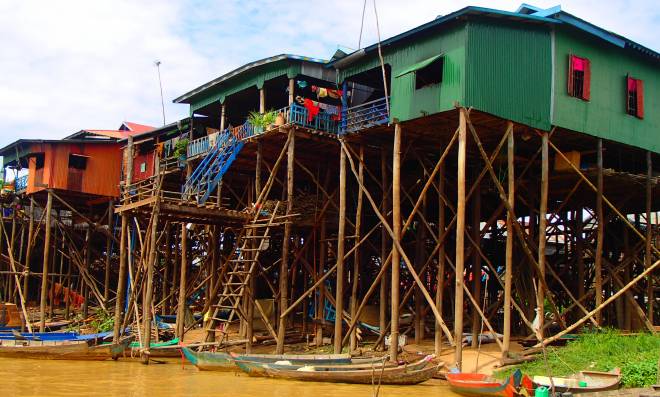 9. Fantastic guides
What made my tour all the more enjoyable was our fantastic guide Anh. He was a book of knowledge and was eager to share stories and show us the sites of his country. He went out of his way to make sure everyone in our group had the best possible holiday and we quickly saw him as a friend rather than a tour guide.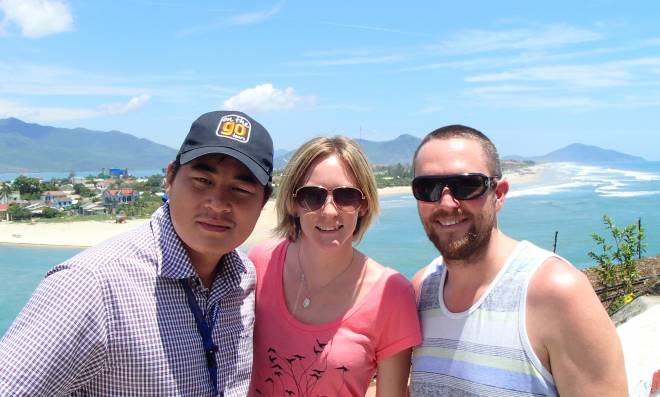 You may also be interested in...