Spot strips, spots and manes in the African bush, witness Masai Warriors cloaked in red performing the traditional jumping dance, come eye to eye with a majestic silverback gorilla and experience bird's eye views of endless barren plains in this week's wonderful photo showcase, thanks to our own Kelly Boshier. Having recently returned from Africa, Kelly gives us a glimpse of her trip from behind the lens, from trekking into the dense rainforest of Uganda in search of primates, to spotting wildlife in the huge plains and rolling hills of the Masai Mara and the Serengeti, and marvelling at the sheer concentration of animals in the spectacular Ngorongoro Crater.
1. David & Daphne Sheldrick's Elephant Orphanage
Meet little Kamok, my dear friend's daughter Livi's adopted one-year old elephant at the David & Daphne Sheldrick Elephant Orphanage. This special wildlife trust does fantastic work rescuing orphan elephants after their mothers have been taken by poachers or they have somehow been separated from their herd and left alone. For just USD$50 you can adopt an orphan elephant for 12 months getting monthly updates by email and a little gift pack to take home. It makes for a great present and is the best USD$50 I've ever spent. To adopt an elephant please visit: www.sheldrickwildlifetrust.org.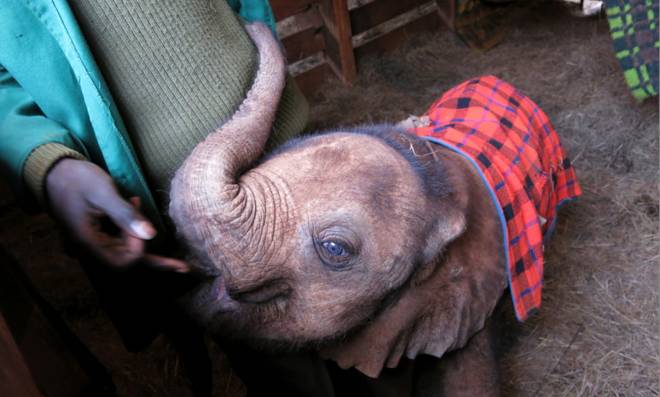 2. Mr Silverback Baeza Himself
I'm pretty sure our silverback was posing for his photo. I trekked 1.5 hours into the Bwindi Impenetrable National Park, Uganda to see the Baeza Family of ten and what an amazing hour spent with these special creatures. We saw eight of the family including the playful three-year old baby. Permits start from USD$600 and I would have paid double that knowing my money is protecting them. In 2009 there were 700 gorillas in Uganda, Rwanda and the DRC, now there are 880.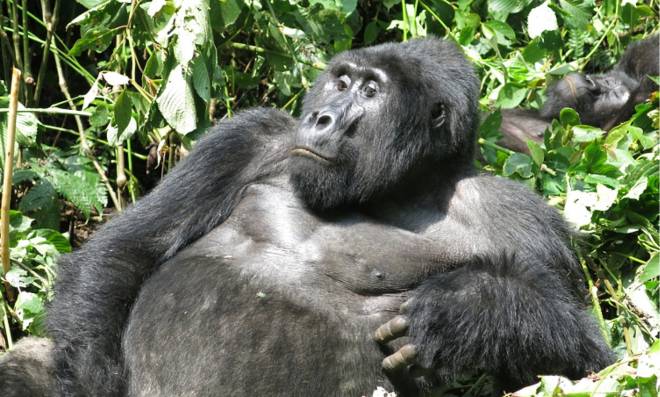 3. Ballooning over the Masai
Enjoying a hot air balloon ride over the Masia Mara was pretty tough! We had an hour ride at sunrise and what a sunrise over this barren land it was, it was magical. Spotted on our flight were zebra, elephant, ostrich, hyena and more but best of all were the wildebeest stragglers on their migration. We landed not far from the Mara River for a champagne breakfast, life's hard!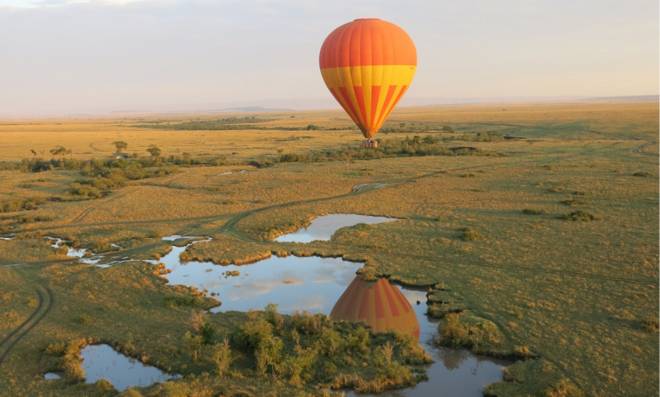 4. Traditions of the Masai
Perhaps one of the best known traditions of the Masai is the the 'Adumu', or as the Western World know it the 'Masai Jumping Dance.' Each Masai Warrior jumps as high as he can while his tribe stand around him and sings, all to see who can jump the highest in a bid for the respect of their fellow warriors.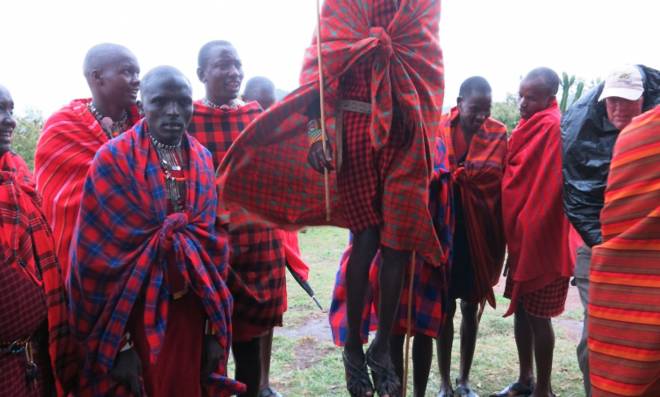 5. Zebra, zebra, zebra
My favourite photo, although I do have a few! I love zebras and I think I took a few hundred photos of them to get this shot. We camped at the rim of the Ngorongoro Crater and woke up at 04:00 to the sound of animals munching their hearts out. It kind of makes the old heart skip a few and them some beats until Jill (my tentie) and I heard a neighing sound and we realised what it was. Definitely a highlight of the trip, one of many I must say.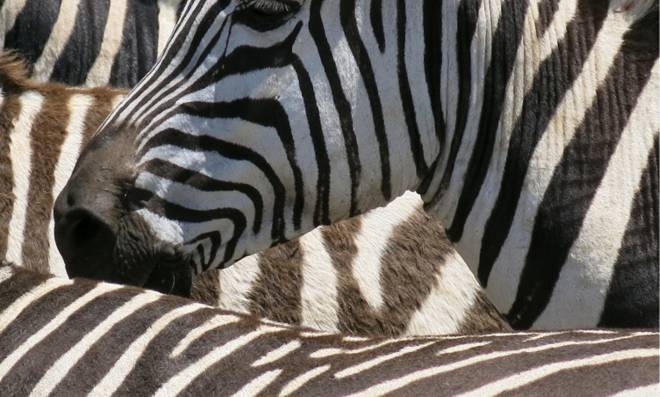 6. A Serengeti sunrise
Welcome to a Serengeti sunrise, wow. It's an interesting night in the Serengeti, sleeping in our tents in an open camp and going to sleep to the sound of the animals in the not far distance. A little daunting but an experience not to be missed when you wake up to this.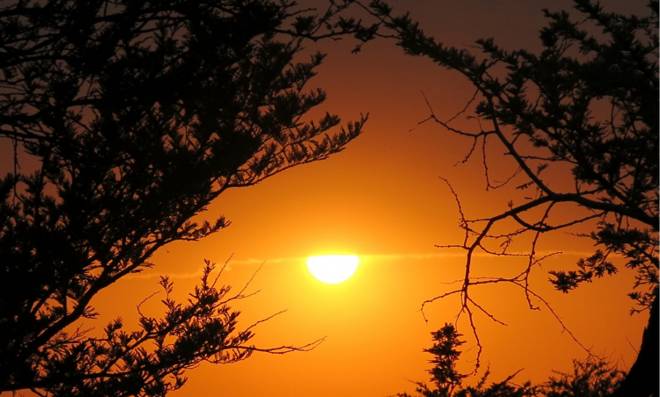 7. King of the Jungle
We found this little guy on the way out of the Serengeti, literally on the side of the road, just a meter away from our safari truck. He didn't move an inch and he wasn't going anywhere for anyone, yep he is the King of his jungle. We saw over 60 lion, lioness and cubs in the Serengeti in one day, top day.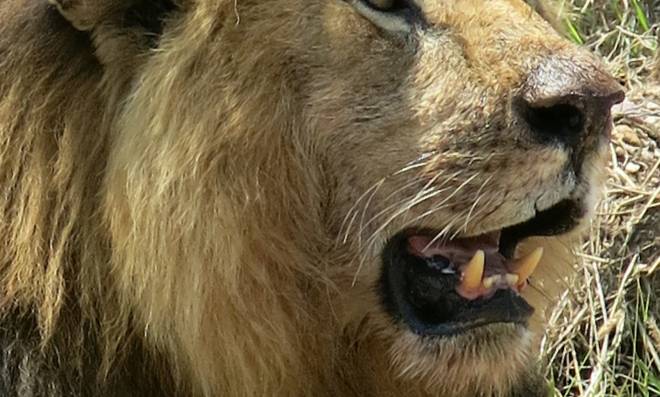 8. Ngorongoro Magic
Me at the rim of the UNESCO World Heritage Site, Ngorongoro Crater. I then had to wait a whole night for my last game drive of the tour and it was worth the wait. Measuring 8300 square kilometres, the Ngorongoro Crater is rich with animals which have everything they need, a beautiful home, food and water and they are not going anywhere. You can drive around the Crater in half a day, but you could keep driving all day and go back day after day.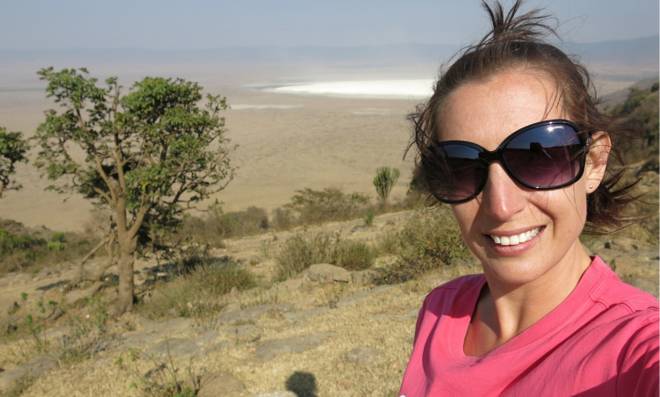 9. It's Hippo Time in the Ngorongoro Crater
Hippo mania, I had so many shots of Hippopotamus, it was so hard to choose. It came down to this yawning shot or a rolling shot, yes Hippos roll and it's super cute and almost looks playful, well it probably is for them. It's hard to believe these cute animals are so dangerous and are in the top ten animals that kill humans.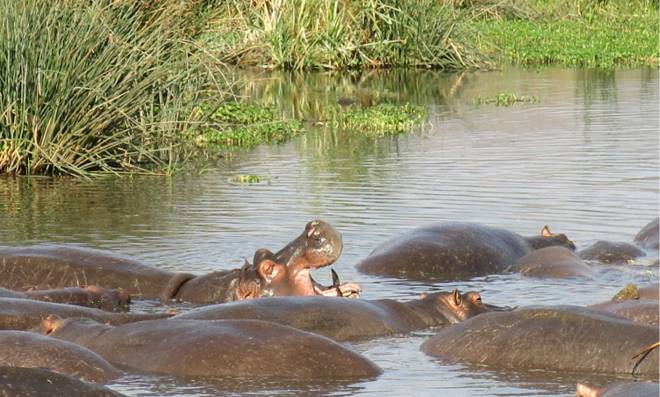 10. Nature at its best
Also on the way out of the Serengeti, we stopped to witness a cheetah feeding on an impala. We missed the kill but to see this animal acting as nature would intend only 10 meters away from our truck was fascinating. The Serengeti is one special place.