You've seen the nature documentaries and are no doubt familiar with the faces of the Big Five, but if visiting Africa for the first time on an overland safari expedition you may be more interested in the day-to-day life on the road and inside knowledge on where you'll be staying and how you'll be getting there. I explored East Africa on our 11 day Safari Safari tour and would like to share with you some first-hand insight in this week's photo showcase.
1. Masai Mara Camp
After a comfortable night in Nairobi, we left the capital driving from morning until late afternoon to reach the Masai Mara Reserve. Smooth asphalt gave way to rough, bumpy roads but after a few bone-jarring hours we reached our camp for the night and settled into permanent style tents with beds and even a front terrace. Here we also had hot water and electricity – pretty comfy for our first night camping!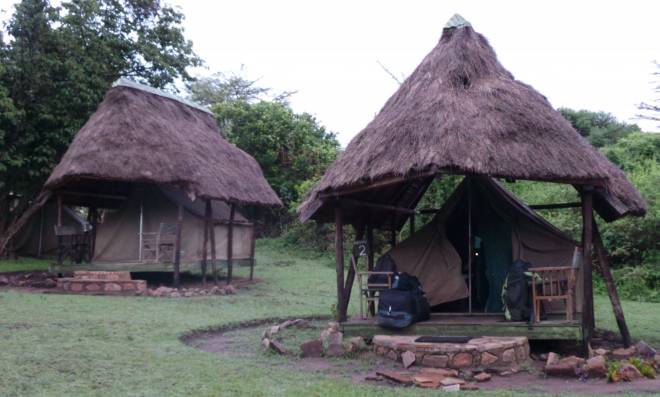 2. Optional excursion to Masai village
On day 3 of the tour we took a game drive in our expedition truck through the Masai Mara Reserve to see the resident wildlife and later met with a local Masai villager for a guided tour around his village. Life in rural villages can be pretty challenging and these guided tours (paid for locally) are a way for tribes to bring income to the village to help build new schools for the children. Visitors can also bring donations such as pens and notebooks for school-use or solar lamps for the Masai villagers – an extremely useful item for these households.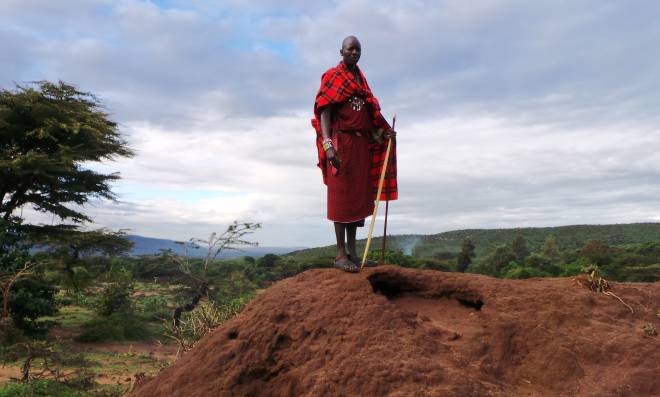 3. EAMO Orphanage visit
Leaving the Masai Mara on day 4 it was another full day in the truck as we made our way to Lake Nakuru and our campsite at the Ziwa Bush Lodge. Here we visited the East African Mission Orphanage, home to some 270 children aged from early infant to teenagers. We were shown around by one of the older teenage residents and had plenty of time to play games with the children and enjoy dinner in the main hall. For more information on the orphanage please click here.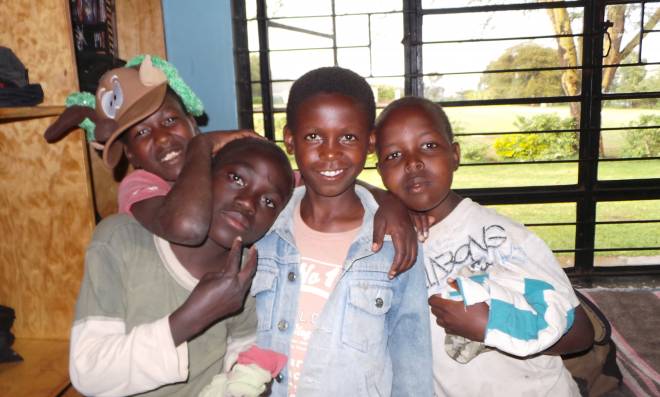 4. Lake Nakuru on Christmas Day
Our game drive around Lake Nakuru National Park was taken in a safari jeep with a local game driver. It was an early start to make the most of wildlife spotting opportunities and we were rewarded with sightings of a family of white rhino. Our visit to Lake Nakuru coincided with Christmas Eve and Day so we spent the night at the bar of the Ziwa Bush Lodge, right next to our campsite and enjoyed a few glasses of bubbly to celebrate! With hot showers, WiFi and electricity, our camp was a bit of luxury over the festive period.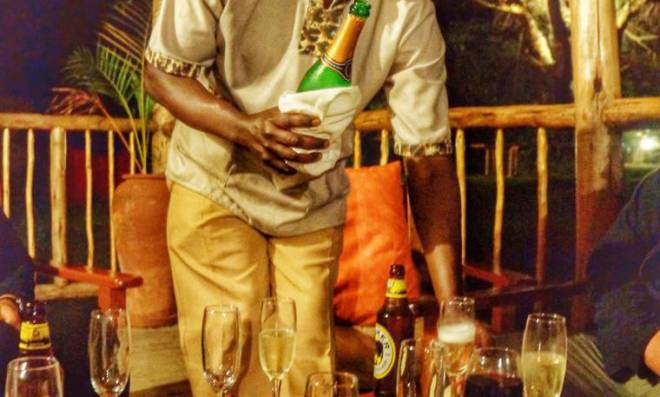 5. Green Kericho
Departing Lake Nakuru we headed to the highland town of Kericho, famous for its tea plantations. Rows of tea bushes create a carpet of green that spreads for miles and it's a lovely place for a walk with friendly local tea pickers happy to show how the work is done. The night was spent in an equally green campsite overlooking the plantations.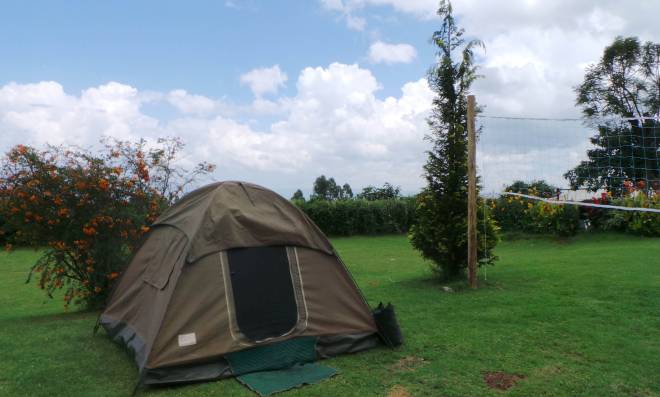 6. Lunch at the border
It was time to say goodbye to Kenya and hello to Tanzania as our day of driving crossed the border with lunch at the border whilst the truck permits were sorted by the crew. The day's journey eventually brought us to the town of Musoma on the banks of Lake Victoria. Our campsite for the night was on Tembo Beach, a great place to watch the sun set with the local beach-goers. Here the group treated themselves to an accommodation upgrade and spent the night in generous-sized hotel rooms complete with en-suite showers and fans.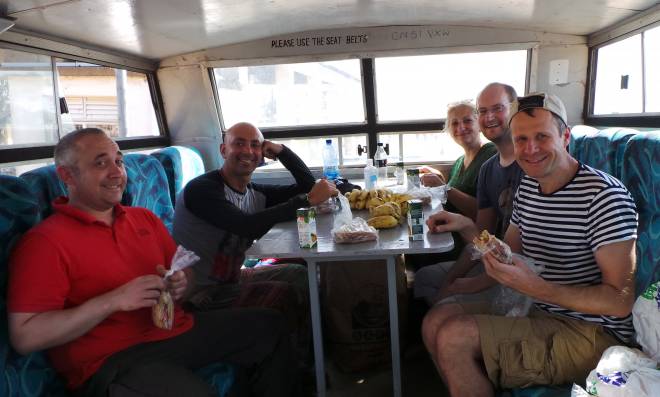 7. Serengeti campsite
In the Serengeti on day 8 it was time to really get into camping as we set up camp right out in the bush! Game driving through the park in our expedition truck we arrived late in the evening having seen lion, giraffe and hippo and a beautiful sunset. Facilities here were basic with squat toilets but it was worth it just for the sounds of the wild around your tent at night where shining a torch into the bush would reveal the eyes of hyena and buffalo reflected back at you!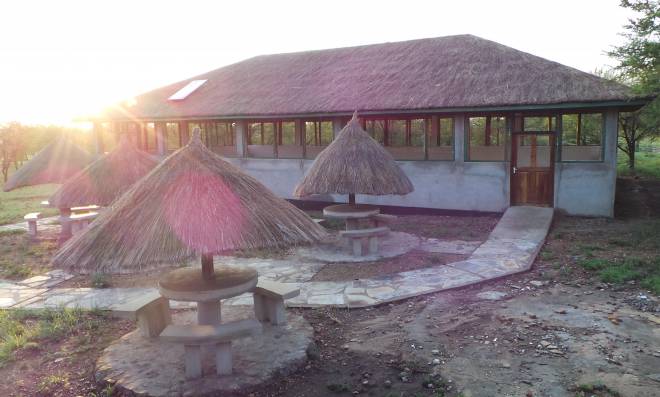 8. Ngorongoro Crater campsite
On day 9 we continued to the Ngorongoro Crater, another long, bumpy journey to our campsite where a number of other expedition trucks and groups of safari tours were setting up camp. Here we were treated to good hot showers and a dining hall with power points to charge our cameras before our game drive the following day, which we took in a land cruiser with a full-size pop up roof.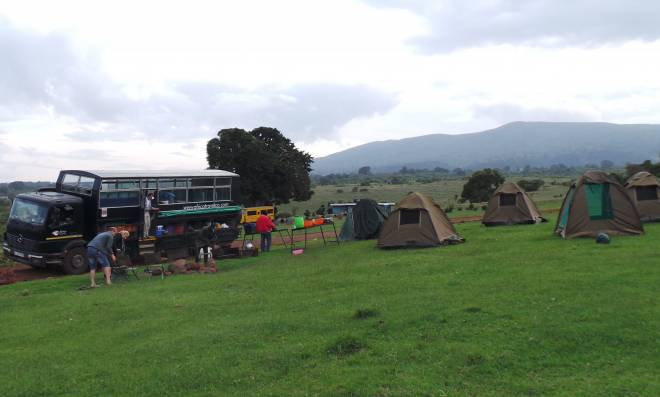 9. New Year's Eve in Arusha
The final night of our safari was spent in Arusha, another popular spot with expedition tours and where we met a number of other tour groups – great for New Year's Eve with a bar and plenty of company. We could even start the New Year with a hot shower! Happy 2015 everyone!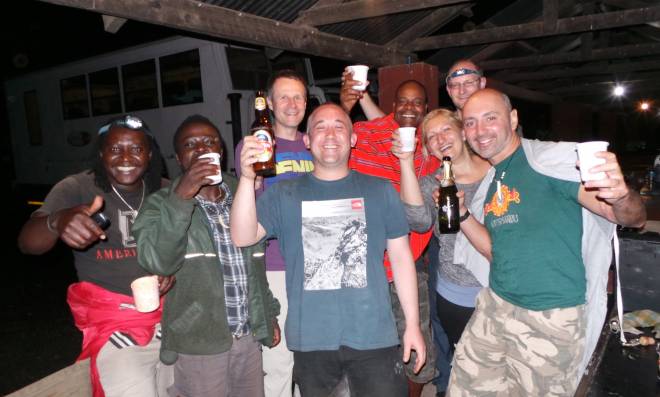 You may also be interested in...