If you are planning your dream holiday to the 'Land of Smiles' and are wondering where to start, here's our pick of the top 10 things to do in Thailand. Whether its losing track of time in Bangkok, trekking through jungle undergrowth in Chiang Mai, doing your daily shop at a floating market, spending a week hopping between idyllic islands, spending the night on a jungle raft or taking a ride on the infamous Death Railway, there's plenty here to keep you busy.
What would you add to the list?
1. Lose track of time in Bangkok
A buzzing cacophony of sights and sounds, it isn't hard to see how one could easily get lost in Thailand's capital city. While away the days exploring palaces and temples, browsing flower markets, channeling your inner hippy on Chao San Road and be surprised how quickly time passes you by.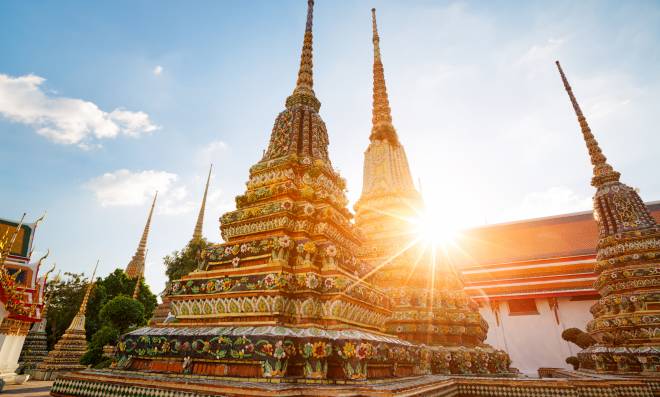 2. Browse a floating market
Shop like a local at one of the countless floating markets that can be found spread across the country. Boats squeeze into canals piled high with fruit, vegetables and bouquets of flowers as traders try to flock their produce. Arrive in the morning to browse the wares before the crowds arrive.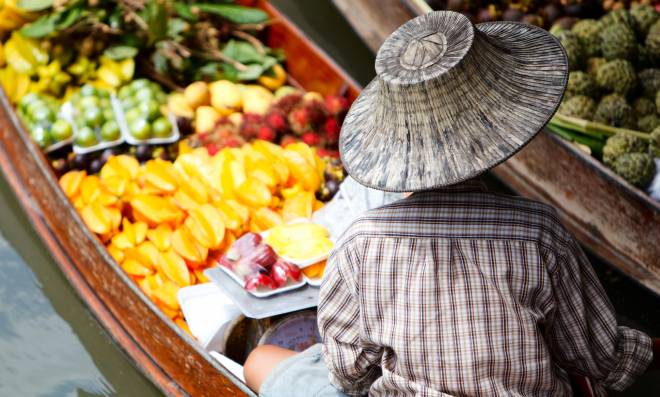 3. Go trekking in Chiang Mai
Nestled in the foothills of northern Thailand; Chiang Mai is the perfect base from which to explore the stunning landscape of Thailand by foot. Setting out from Chiang Mai, opt for a short or long trek through a national park, taking in the natural beauty of the region.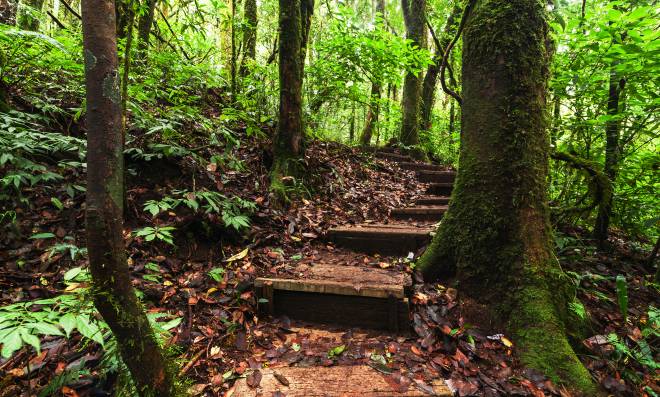 4. Meet the hilltribes of Chiang Rai
For a classic local experience, head out to one of the many hill tribes of Chiang Rai, each with their own culture, religion and language. Perhaps the most famous here is the Long Neck Tribe, so known for the neck rings that the women wear to elongate their necks.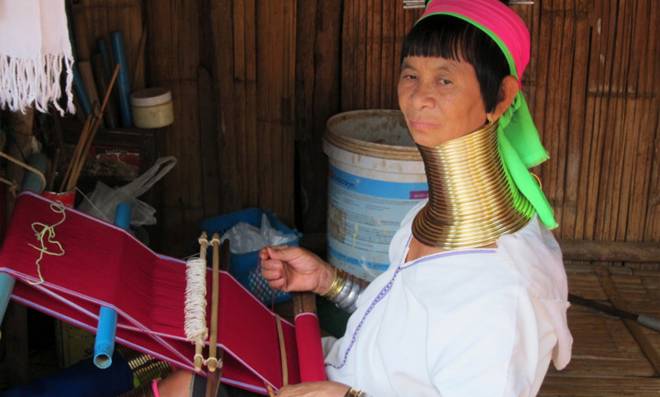 5. Visit Southeast Asia's Golden Triangle
Not to be confused with India's Golden Triangle, the region in Southeast Asia that goes by the same name joins Burma, Thailand and Laos, and is one of the world's main centres of opium production. Head here on a tour of Thailand to learn about the trade and perhaps pop over to neighbouring Burma.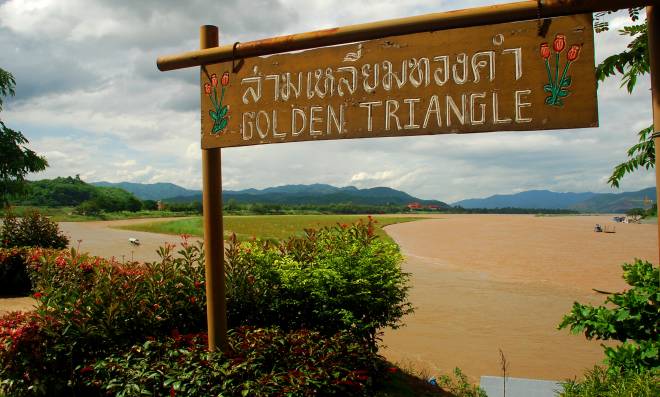 6. Attend the Yi Peng Lantern Festival
Perhaps one of the best ways to experience the rich culture of a destination is by joining celebrations of one of its local festivals. In Thailand, the Yi Peng Lantern Festival is the perfect time to do so. Witness as thousands of lanterns are released into the night sky in a wish for good luck in love and life.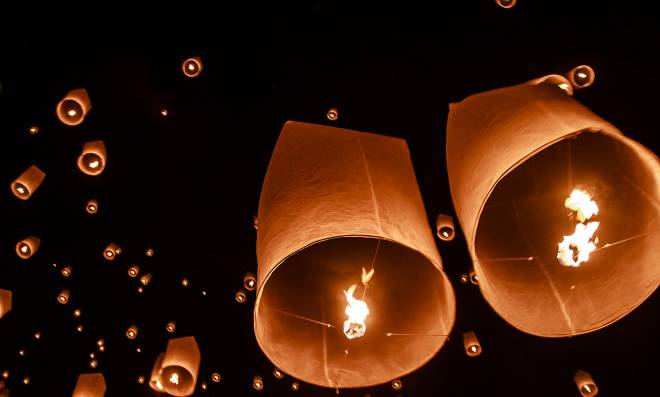 7. Ride across the Bridge on the River Kwai
The quiet provincial town of Kanchanaburi is seen as a popular escape from the hustle and bustle of Bangkok, but what has really put it on the infamous Bridge over the River Kwai – immortalised by a film of the same name. Take a scenic train ride over the bridge and follow the tracks laid down by POWs during World War II.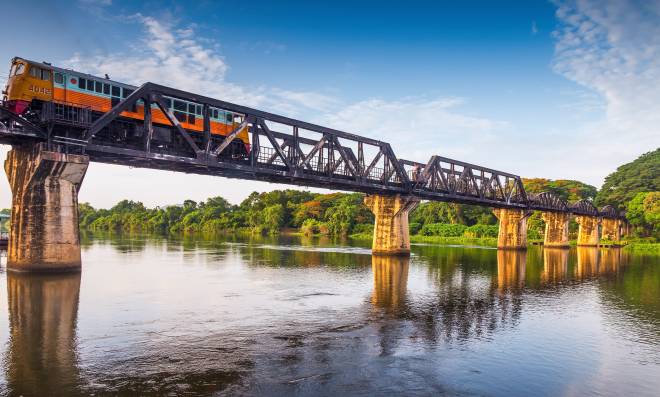 8. Bed down on a jungle raft
What better way to spend an evening in Thailand than surrounded by glowing lanterns and the calming sounds of nature on a floating jungle raft. This incredible experience can be done across the country in many of its national parks and is quite unforgettable.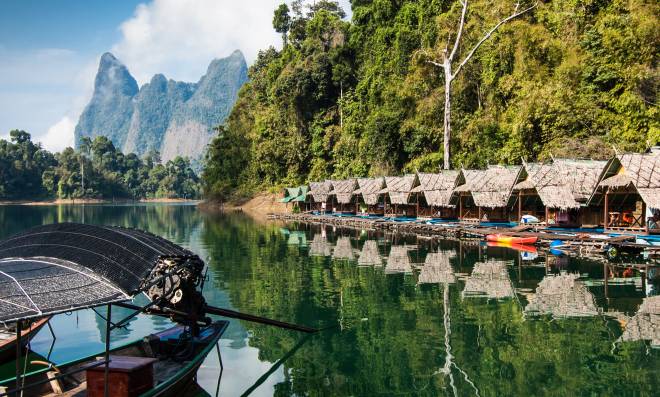 9. Wander around a national park
Thailand is brimming with beautiful national parks that are all well worth exploring, whether it's the prehistoric jungle of Khao Sok or the rugged coastline and mangroves of Khao Sam Roi Yot, or the stunning waterfalls and caves of Erawan – the choice the yours!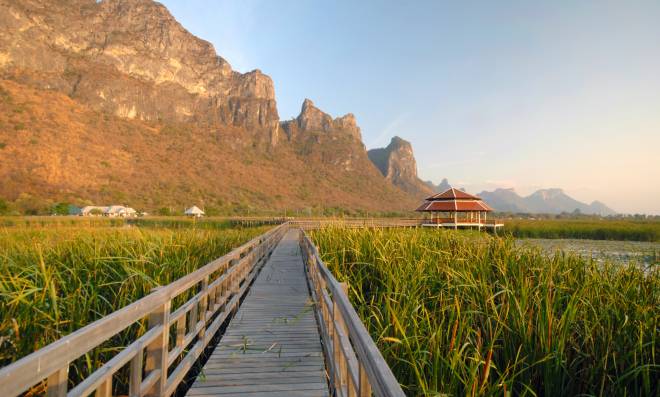 10. Hop between islands
While there is so much more to Thailand than its beautiful coastline and idyllic islands, but that does not mean they should be overlooked. With countless islands, from Phuket to Ko Samui to choose from one can easily spend a week or even a month jumping between them, soaking up the relaxed local charm.