(Last Updated On: December 7, 2021)
The alluring mix of imperial cities, bustling souks, spectacular landscapes, and spicy aromas are some of Morocco's biggest drawcards. From towering Todra Gorge to the sensual assault you'll likely receive in Marrakech. But things would not be the same without the colourful culture and friendly people of Morocco. No matter where you travel to across the country, you are bound to come across smiling faces and welcoming open arms – plus some serious expressions too. Snake charmers and performers in Djemaa el Fna. Smiling children running around the backstreets. Stern guards and soldiers at some of the country's important locations. And not forgetting the lolling tongues of camels, holding so much importance to so many people in Morocco. Just watch out for their tendency to spit!
This week's colourful photo showcase is all about the people of Morocco, from street entertainers and musicians to camel herders and nomadic Berbers. After you've had a look at some of Morocco's faces, why not browse our range of trips to the country? We visit all the main attractions, including Marrakech, the Saha Desert, Chefchapouen and Rabat. So you can meet many of the people shown here in person. Morocco is a wonderfully diverse and dynamic destination. So, what are you waiting for?
1. The entertainer
A toothless grin from a street performer wearing traditional garb in the capital city of Rabat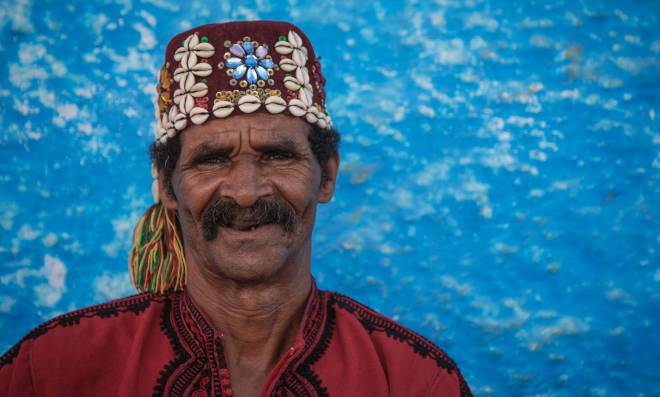 2. The market vendor
A smile and hopeful sale from a market vendor in front of his colourful wares in Fes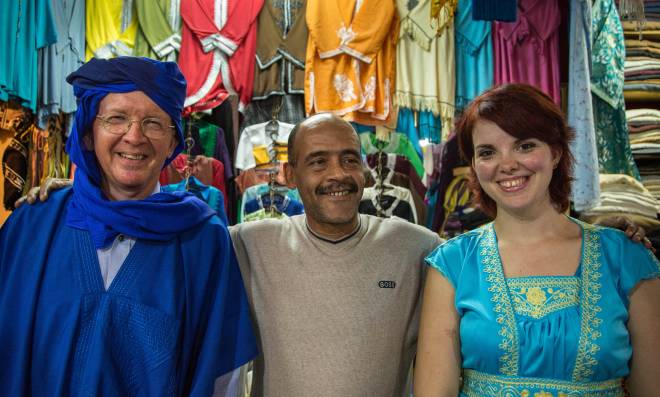 3. The performer
A mysterious gaze and a whirl of a skirt from a dancer in Marrakech's buzzing Djemaa el Fna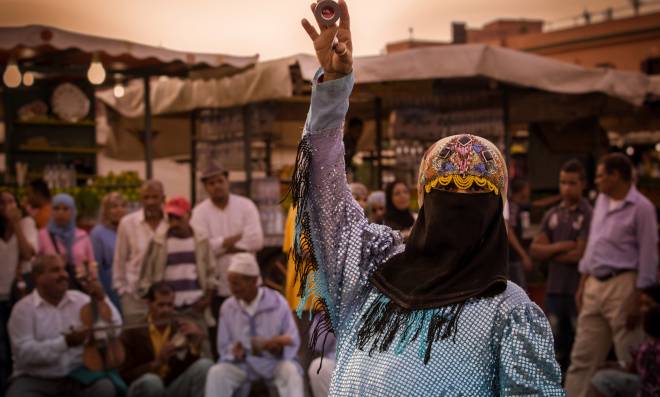 4. The youngsters
A wave and a smile from a group of youngsters in the quiet village of Midelt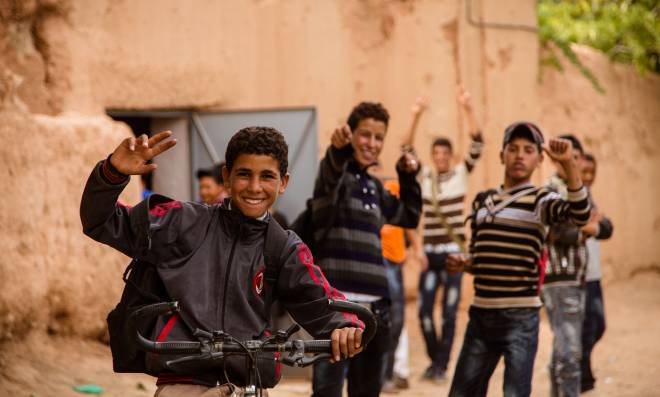 5. The camel herder
A bout of laughter and a subtle camel smile from a herder on the road in Morocco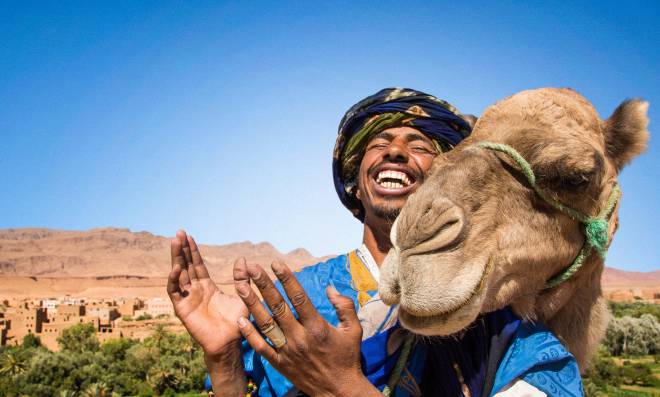 6. The Atlas worker
A quiet gaze after a weary day from a worker in the High Atlas Mountains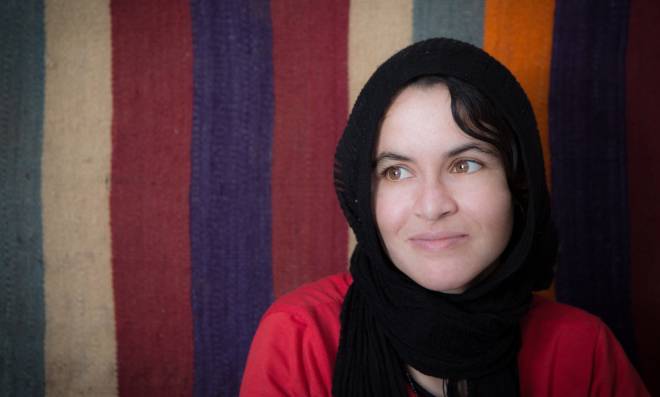 7. The snake charmer
A grinning snake charmer shows off his slithering friends at the fortified city of Ait Benhaddou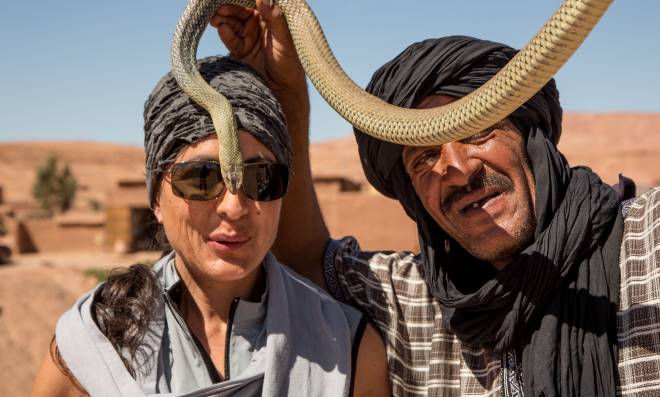 8. The guard
A stern stare from a Royal Guard at the Mausoleum of Mohammed V in Rabat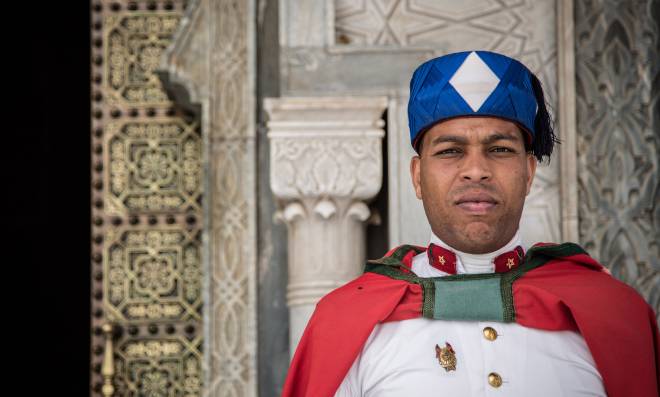 9. The matriarch
A cheeky smile and hands on the hips from a local woman and family matriarch in Marrakech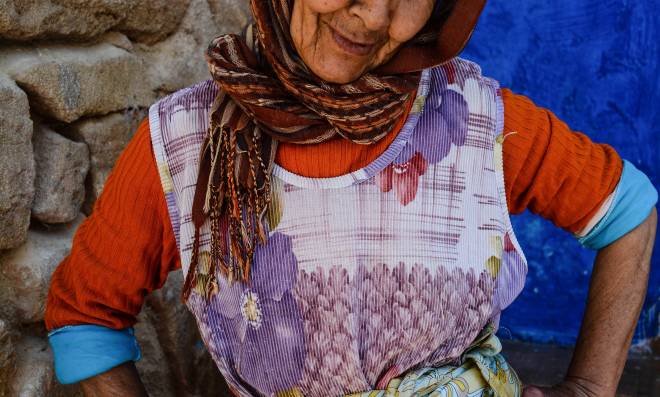 10. The musician
A pluck of a string on a hajhuj and traditional song from a musician in Chefchaouen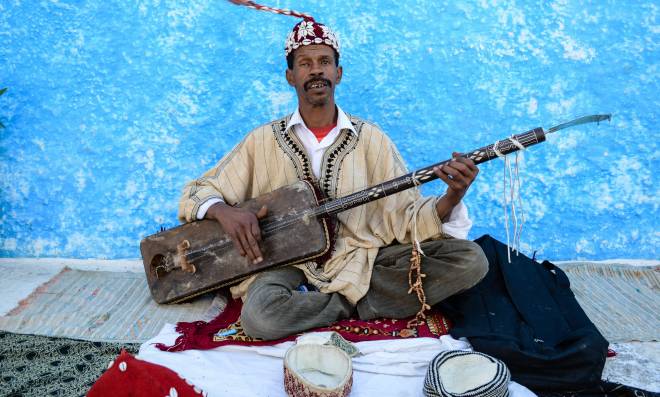 11. The nomadic Berber
A freshly prepared meal at an authentic camp by a migrating nomadic Berber in the Atlas Mountains