Home to beautiful national parks, striking landscapes and vibrant cities, the western states of America have plenty offer travellers on the road – but where to start? From the incredible rock formations of Arches National Park, seemingly never-ending landscape of the Grand Canyon and iconic sandstone buttes of Monument Valley, to the neon lights and Black Jack tables of Las Vegas, hiking trails of Zion National Park, steaming turquoise hot springs of Yellowstone National Park or the vast Great Salt Lake, this really is the best of the west.
1. Arches National Park
Located in southeast Utah, Arches National Park is home to over two thousand natural stone arches – making it the largest concentration in the world, and hundreds of other surreal sandstone rock formations like pinnacles, fins and spires. With soaring canyons, narrow passages and sandstone towers can be easy to lose yourself in the outstanding beauty of this national park, but whatever you do and choose to see, make sure you get a glimpse of the sun hitting Delicate Arch – perhaps most famous and recognizable formation in Arches.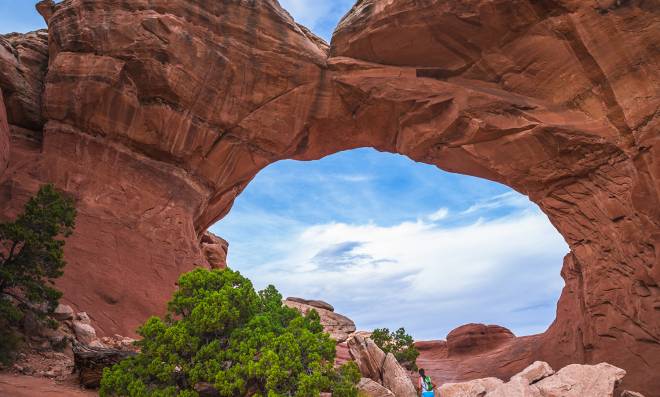 2. Las Vegas
Approaching Sin City at night is really quite surreal. Blazing down the highway surrounded by nothing by darkness when suddenly out of the desert crops a neon city lighting up the night sky. Whether you are a high roller, amateur gambler or just want to see what the fuss is about, Las Vegas is bound to leave you with a lasting impression. But it does not have to be all about Black Jack tables and slot machines, there are also plenty of shows and concerts on offer, wonderful restaurants and bars to discover, plus the Neon Boneyard – an outdoor collection of old Vegas signs.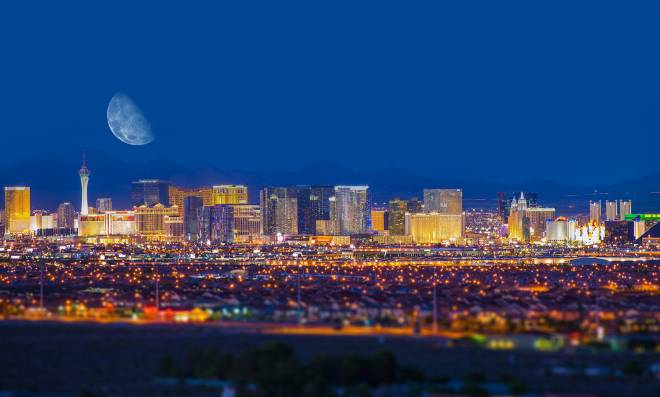 3. Grand Canyon
No matter how many post cards you see or travel guides you read, nothing quite compares to seeing this world wonder with your own two eyes, and what'll hit you first is its sheer size. Gazing 5000 feet down to the depths of the South Rim and across the seemingly never ending orange-hued horizon you're bound to feel amazed by the magnitude of this 5000 square kilometre national park. Whether want to hike the Rim Trail, go cycling down dusty paths, take a helicopter ride over the canyon or even go rafting on the Colorado River there are endless ways to experience the Grand Canyon.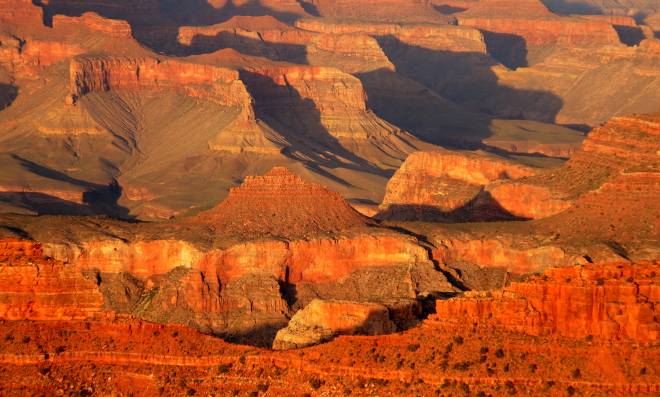 4. Zion National Park
The word 'Zion' conjures up images of a heavenly land laden with beauty – perhaps that explains how Zion National Park then got its name. Dating back to 1919, Zion is the oldest national park in Utah and once formed a path for natives and pioneers alike. Today it attracts millions of visitors every year who are tempted by its striking natural beauty and famous hiking trails. Whether you are a hiking enthusiast looking for a challenge or a simply stroller on the hunt for beautiful view points, the possibilities in Zion are limitless.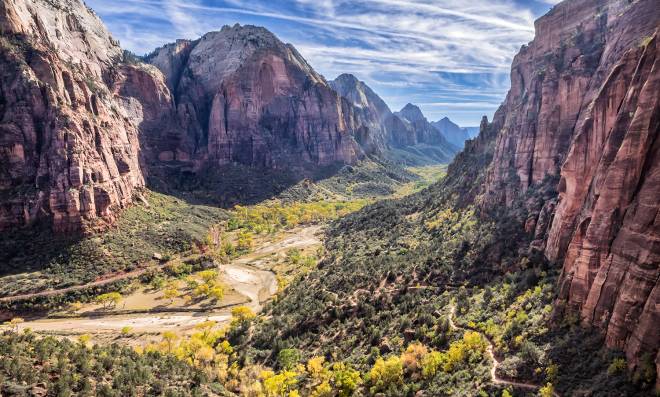 5. Monument Valley
Rising up out of the dusty Colorado Plateau on the border of Utah and Arizona, this cluster of impressive sandstone buttes is perhaps one of the most famous – and photographed, landmarks of the West. Soaring up to 1000 feet in height these buttes are often pictured with a crown of clouds and look truly stunning when the colours shift during sun rise or sun set. Forming part of the Monument Valley Navajo Tribal Park, this vast landscape is also home to a native tribal population and over the centuries has preserved their culture and history.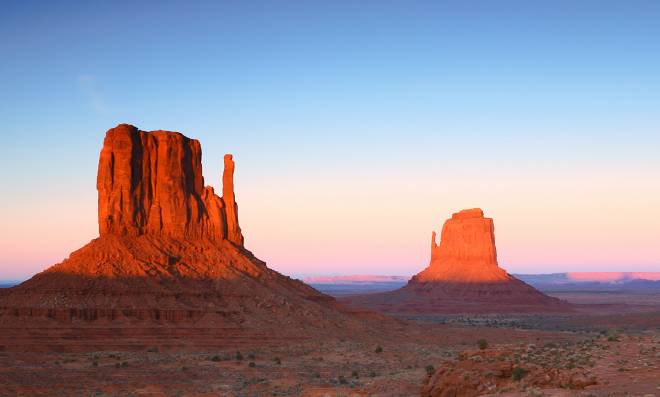 6. Yellowstone National Park
Whether you've visited Yellowstone National Park or not, just hearing the name evokes images of steaming turquoise hot springs rimmed by an orange yellow hue or geyser eruptions shooting water over a hundred feet into the air. Not only is Yellowstone one of the best known national parks in all of North America, it is also its first. Primarily located in Wyoming, Yellowstone was first opened in 1872 and continues to draw millions of visitors every year.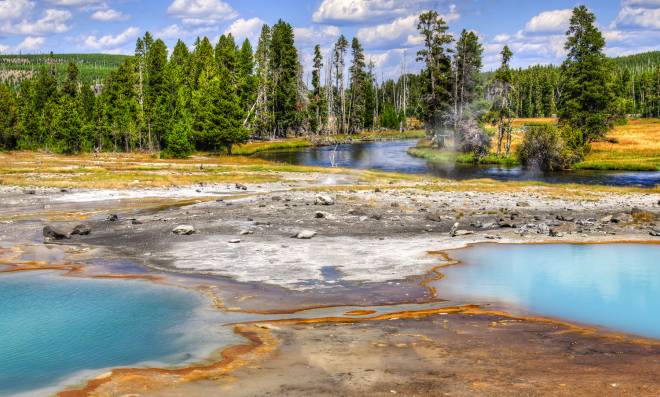 7. The Great Salt Lake
Spread over an area of 4400 square kilometres, The Great Salt Lake is the largest salt water lake in the western hemisphere and by all means, great. A remnant of the prehistoric Lake Bonneville – which once covered most of Utah, The Great Salt Lake has been nicknamed America's Dead Sea because of its salt content, but that hasn't prevented it being home to an abundance of birdlife. Whether you want to simply kick back and relax by taking in the stunning scenery from a beach, follow a hiking trail on Antelope Island, get your binoculars out for bird watching or go kayaking, there is something for everyone at the Great Salt Lake.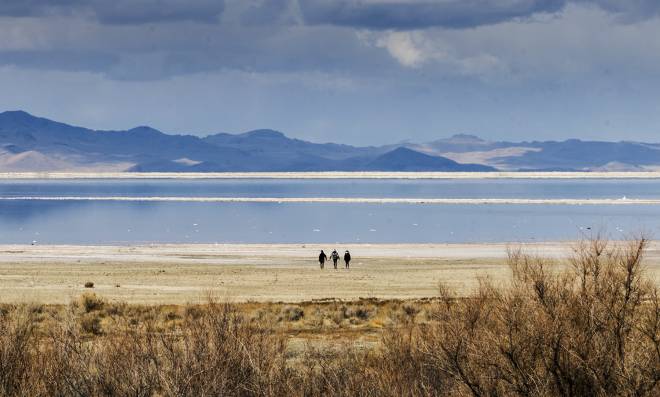 You may also be interested in...