(Last Updated On: September 8, 2016)
While the bustling capital of Amman, vast red desert landscape of Wadi Rum and the once lost city of Petra, are must-sees on any trip to Jordan, those with a bit more time on their hands can head off the beaten track to discover beautiful national parks, desert castles, luxurious retreats and biblical sites. Here are the best places I visited and experiences I enjoyed during my extra time in Jordan after travelling to this beautiful country on our Road to Jerusalem tour.
1. Explore Amman
The starting point and introduction to Jordan, Philadelphia (as it was previously known) has so much more to offer than just the ancient hilltop citadel. Weave your way through the bustling souks, stop for lunch at one of the tasty downtown restaurants or grab a drink at one of the cool groovy bars on Rainbow Street. In particular I would recommend the hip [email protected] (if you can find it, hidden down a one way lane off Rainbow St and not to be confused with the Boxhat Cafe) for a chilled drink or warming coffee and amazing sunset views of the buildings on the opposing hillside.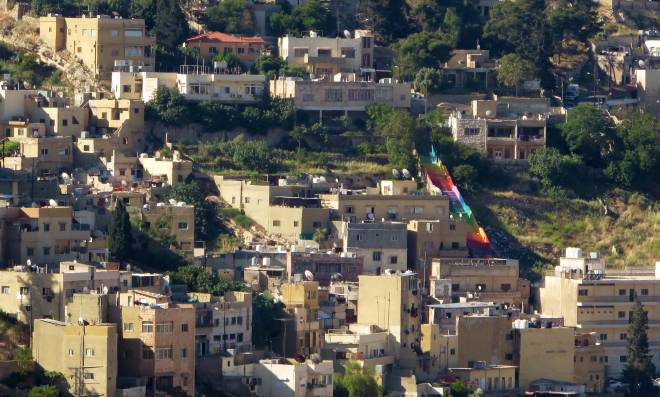 2. Take day trip to Azraq
If you can escape Amman for a day, why not head to nearby Azraq. Here you can embark on a 4x4 safari and drive through the Shaumari Wildlife Reserve to spot the Arabian Oryx meandering through the grasslands. Along the game drive you can take a break en-route for fresh tea brewed over a small fire by the local nature guide, and soak in the surrounding plains. Another option at Azraq would be to take a stroll along the boardwalks of the Azraq Wetlands Reserve (dependent on water levels). Whilst either option can easily be done on a full day trip from Amman for a more relaxing time why not overnight at the basic Azraq Lodge, which offers delicious Chechen food and warm sunrises from your window.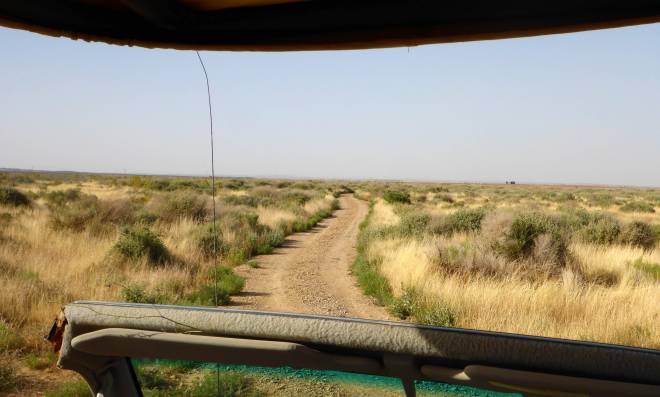 3. Discover Desert Castles
If you are planning to overnight in Azraq, you'll also have time to make a stop at some of the unique desert castles en route. I would suggest Qasr Kharanah, Qasr Amra (where the interior art is currently being restored by a team of Italian artists) and one of the headquarters of Lawrence of Arabia - Qasr Azraq! For the more intrepid there are a few more castles to explore in the area.
4. Pamper yourself at Ma'in
With close proximity to the Dead Sea, the Evason Ma'in Six Sense Spa is the perfect place to unwind and indulge in a little pampering. Hot springs, spa treatments and relaxation - need I say more?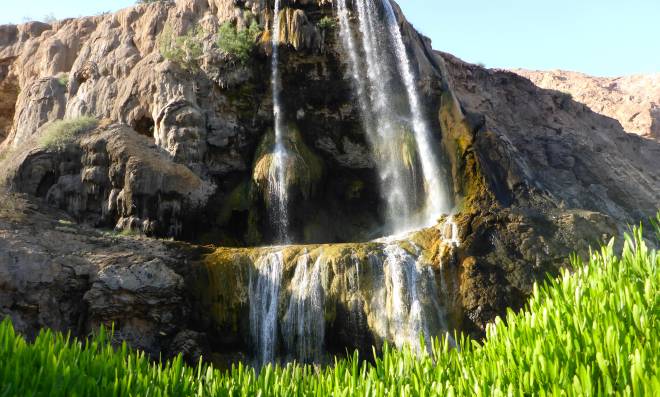 5. Picnic like the locals
Travelling with a guide is an invaluable experience. While it is possible to travel to Jordan on your own and visit the sites independently, you would not benefit from the experience, knowledge and insights of a qualified local Jordanian guide. Without our guide we would not have tried this delicious treat, a roadside picnic lunch - one of the best meals I had in Jordan!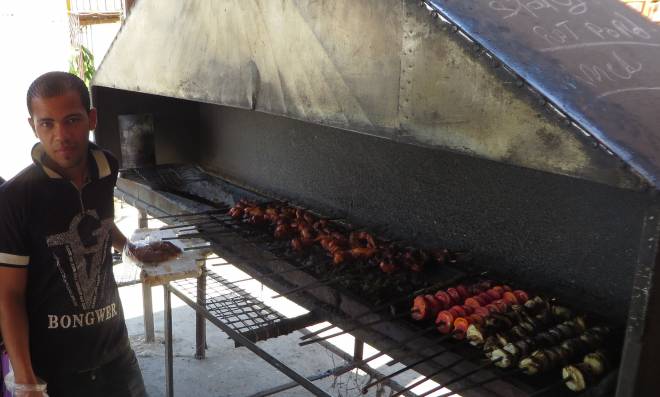 6. Follow nature trails in Mujib
The lowest nature reserve on earth, there are a few different breathtaking trails you can follow. The hardest involves abseiling down a 24 metre waterfall which unfortunately (or should I say even though this was the trail we chose I was secretly glad) did not meet minimum numbers on the day. I would recommend to go there early and have the cool crystal clear waters and stunning canyons all to yourself to enjoy. It can be a challenging route at times including climbing rocks against the waterflow, so if you are not an experienced canyoneer - I would definitely recommend to pre-arrange for a guide to show you the ropes (literally)!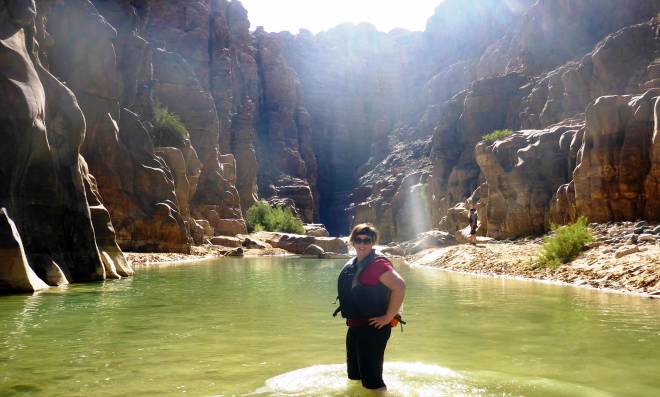 7. Go hiking in Dana
Dana is a stunning nature reserve, the largest in Jordan. It has spectacular scenery from the rugged mountains of the Jordan Rift Valley and flowing waterways to the local villages and the ruins of the old town. You can go on amazing two or four hour hikes, meet the hospitable locals, relax at the Dana Guesthouse and admire the beautiful sunsets from your private balcony – not to mention the amazing plentiful dinner from the in-house chef Ali. For the more adventurous nature buffs, outdoors people and avid hikers I would recommend the Trek Petra itinerary.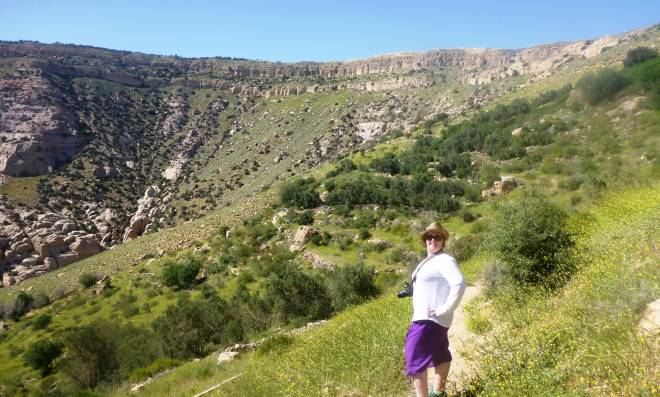 8. Spend a couple days in Petra
Speaking of Petra, this is one UNESCO World Heritage Site that you definitely should not do as a day trip. To fully appreciate this vast site I would suggest a minimum two nights, as there's a lot more to Petra than the famous Treasury and hilltop Monastery.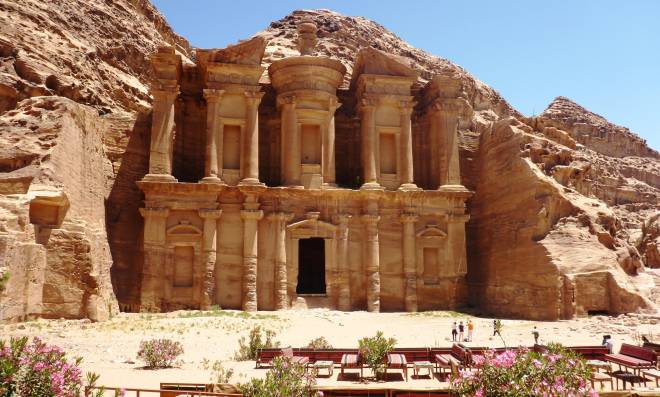 9. Visit Bethany
The Jesus Baptismal Site in Bethany is an interesting place to observe Christian pilgrims getting baptised. During my visit there was just three of us and a pair of border security guards on the quiet Jordanian side, but it was much more popular on the Israeli side. Normally country borders are clearly marked by walls and fences, however fascinatingly this part of the Jordan/Israel border is defined by floating yellow buoys (do not be tempted to swim across though, it is not an official border crossing point!).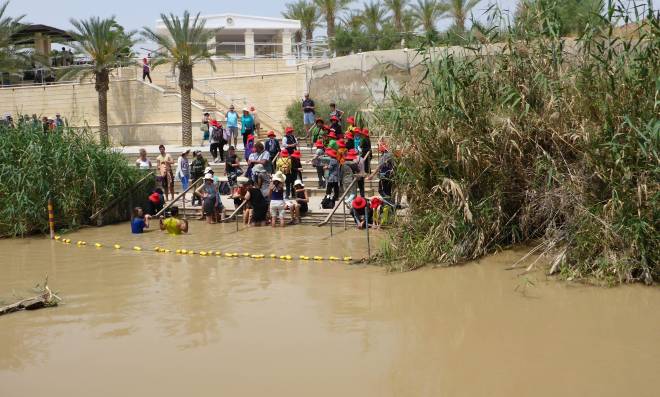 You may also be interested in...